Tell us a little bit about yourself and what you do. My name is Luca Antonucci. I'm a visual artist living and working in San Francisco. In 2010, I founded Colpa Press with Carissa Potter. In 2012, we opened Edicola, a newsstand on Market St. selling art books and zines. In 2013, we parted ways and later that year I began to work with David Kasprzak on publishing books and working with artists on editions. Recently, we co-founded the SF Art Book Fair and are beginning preparations for our 3rd year. I also teach bookmaking at SFAI and in the graduate design department at CCA where David is also an instructor.
How did your interest in your work begin? Printing and publishing is something that has been a longtime interest of mine. In my own art practice, I've always been a chronic collaborator and I think that I learned to channel a lot of that energy in to publishing. Beginning a project with an artist at Colpa, whether it's a book, an editioned sculpture or flat-pak furniture, definitely scratches that itch. We try to work with artists to produce new work and not reproduce a body of work or make catalogs for an exhibition so collaboration is always possible. That being said, the projects we work on definitely revolve around our own personal interests. We wouldn't have made the Riso Book series without David's interest in Siegelaub and Wendler's Xerox Book, and we wouldn't have launched CIVIC TV, our video art compilation on VHS, without my love of public access television and video culture.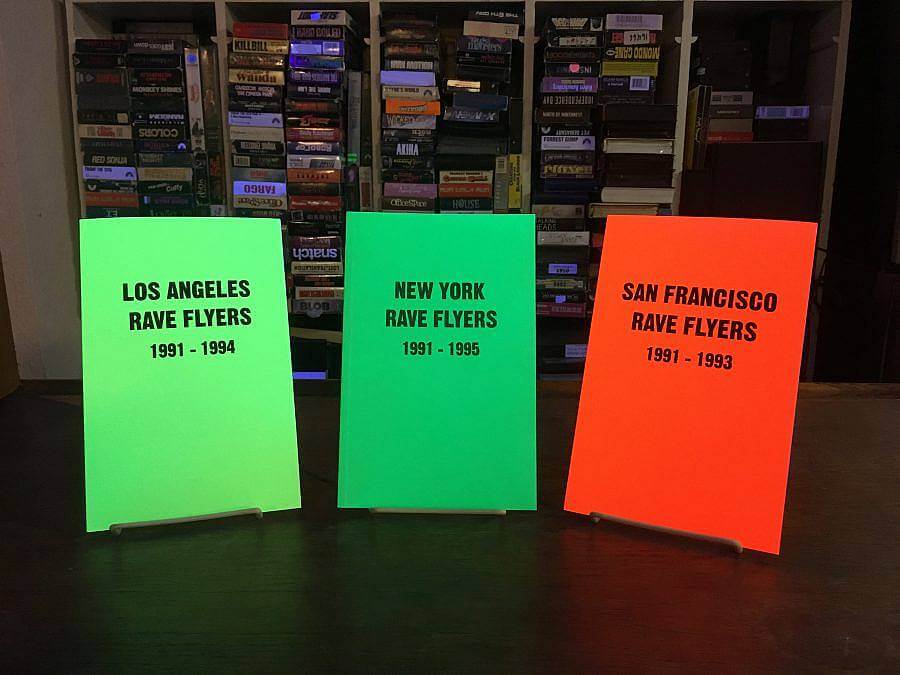 What kinds of things are influencing your work right now? I would say that lately we've been turning our eyes towards local history and working with artists that live in the Bay Area as a way to understand some of the changes happening around us. I've been particularly interested in archiving and collage in this way. For example, we recently published a book with local artist David King that spans decades of his scrapbooking practice. The Rave Flyer Series, which began with the SF Rave Flyer book, looks at one persons' collection of flyers from the parties that they went to as a way of understanding the larger dance culture from personal experience. Our most recent publication, The End is a series of slide photographs taken by Andy Vogt over the past 30 years in San Francisco and Pittsburgh.
What is it like living and working in San Francisco? I'll admit it can be very hard. A lot of friends of ours have moved to LA or NY because of the rising rent costs. It's even harder to see people that are far worse off then us trying to survive in this city. We are lucky enough to have the Basement, our underground studio/clubhouse that we share with Mitsu Okubo, Jessica Flemming, David Bayus and Ross Waitman. I think we've sort of banded together during this whole housing crisis and now I can't even imagine leaving after sticking it out for this long. I grew up in the Bay Area and have a deep connection to it. It is almost always a character in my work if not the primary subject. The art community is also really strong here. We manage to support each other while remaining critical which I think is rare.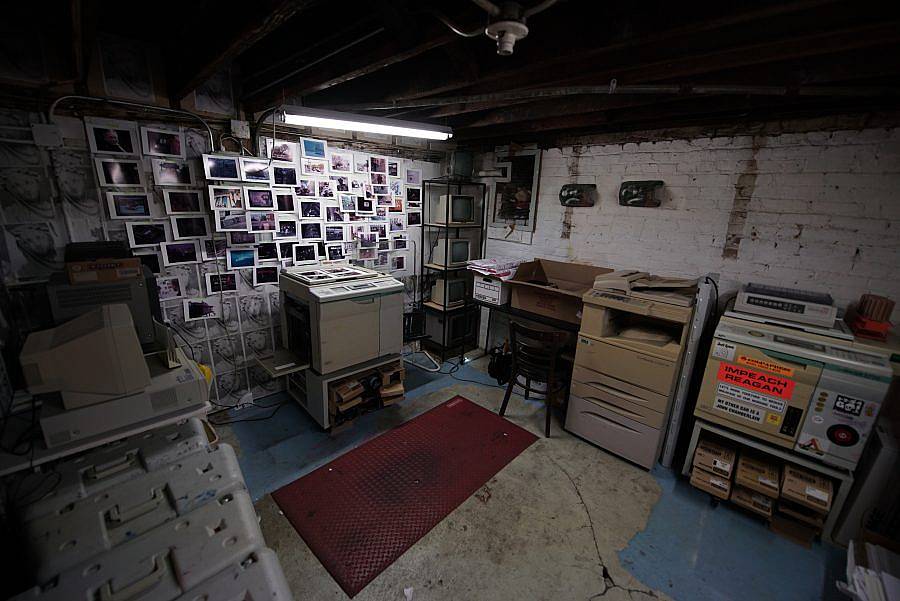 What are some recent, upcoming, or current projects you are working on? We just recently closed a pop-up shop we had open from Dec 8-23 at local gallery Et Al etc. (2831 Mission) but the good news is we will continue to manage a shop in the back of the gallery for some time to come (re-opening on Jan.10). We are starting to plan the 3rd annual SF Art Book Fair which will take place at Minnesota Street Project in July and be bigger and badder than ever. We're also working on a new book with KOAK that I'm very excited about. It will be printed on our Risograph and feature her wonderful drawings. Civic TV Vol.4 will come out in March and the lineup is great for that David Bayus, Tauba Auerbach, Tom Richardson, Nasty Nasty and many more. Next we'll be working with Woody Othello and Mario Ayala respectively on sculptural editions and finishing up the year with a collage book with Jess Willa Wheaton in time for the New York Art Book Fair.
What is your absolute favorite place in the world to be? Here. I'm not much a traveler but I also really love Salerno, where my family is from and where I spent a lot of my childhood.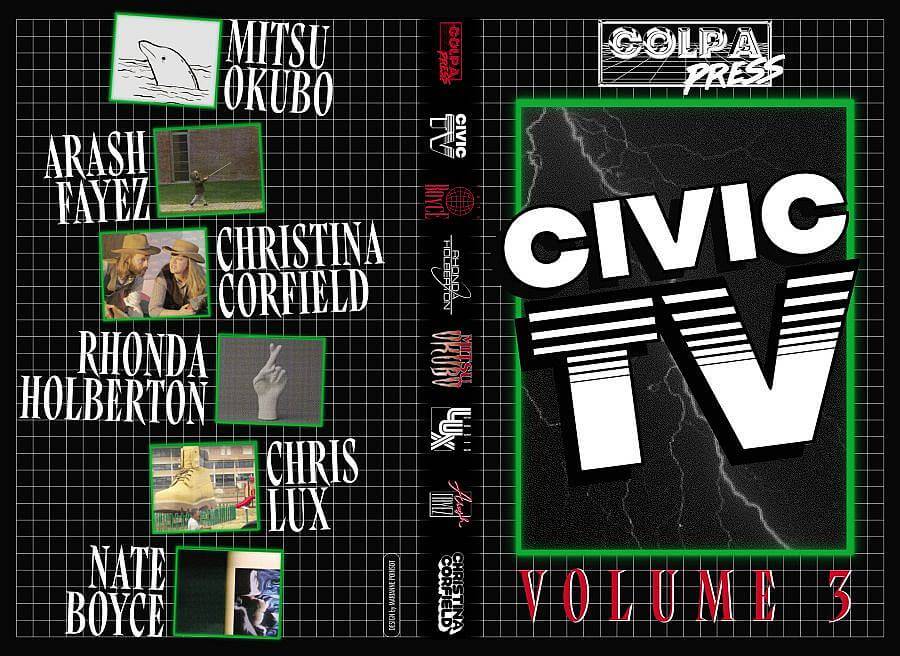 Can you share one of the best or worst reactions you have gotten as a result of your work? Ha! Worst would be when someone said that our books look like the books in the discard pile at the library (I quite admire those books though so it's not really that bad). Best reactions would be really anytime anyone connects with anything we make. Is that cheesy? I really couldn't choose a best reaction. Most of publishing is really rewarding. People are very kind and vocal about what they like here.
Who would you ideally like to collaborate with? All the people I already collaborate with! I can't imagine working with a better group. Seriously. So Sarah Hotchkiss, David Kasprzak, David Bayus, Mitsu Okubo, Jessica Flemming, Ross Waitman, Dave King, Matt Borruso, KOAK and so many more. I have always wanted to collaborate on a book with R.H. Quaytman and do an edition with Jason Dodge. So I guess that would be on my wish list.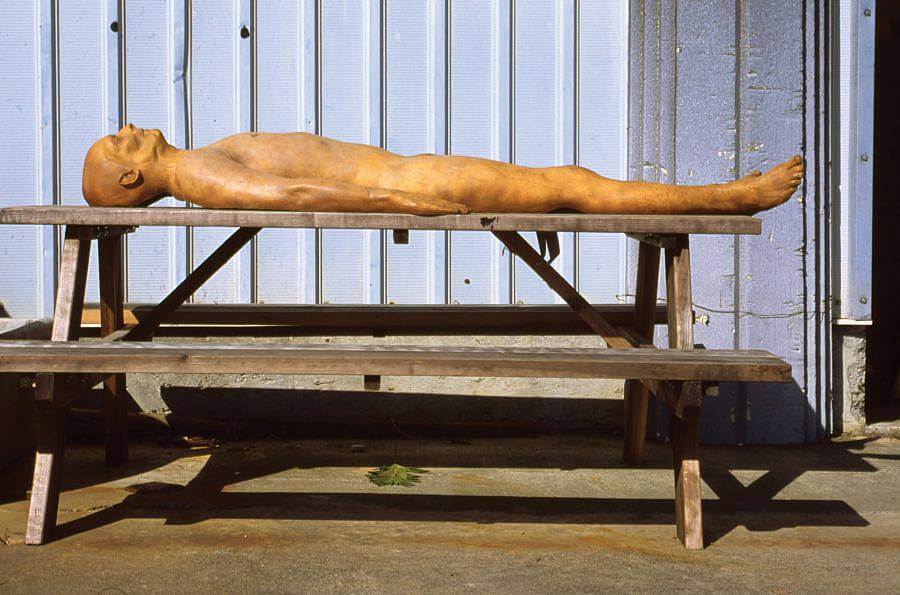 Favorite places to shop? In San Francisco? Scrap, East Bay Depot for Creative Reuse, Urban Ore, Owl Cave Books, R Image Market, Art's Cafe.
What is it like organizing the SF Art Book Fair? Challenging but fun. I have great partners and we have an amazing staff so that makes it worth while. The best part about is just how much the Bay Area shows up for it. We love connecting all the publishers we've met over the years with the community here in SF.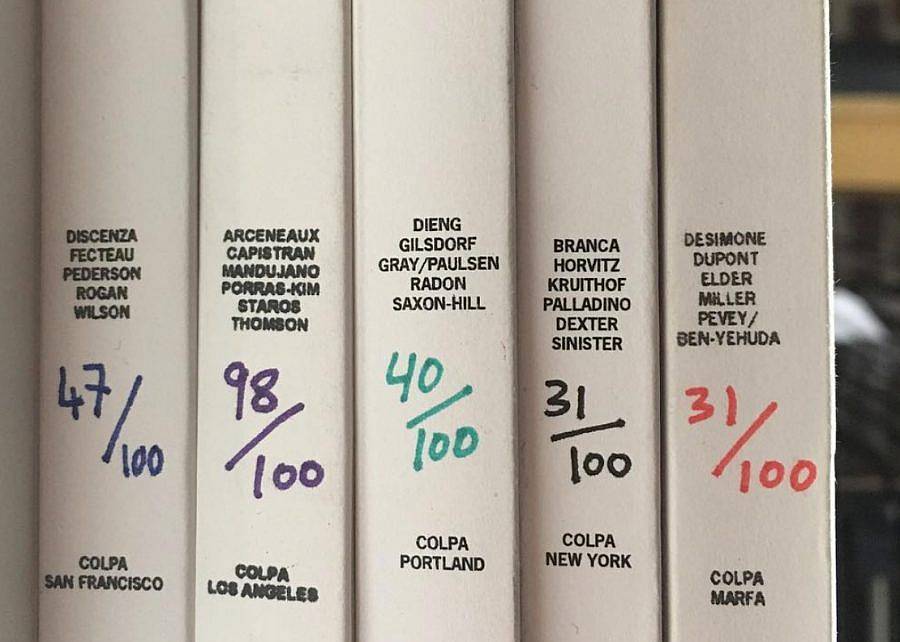 What are you really excited about right now? Buying and selling used books. I just started doing it and I feel that I'm taking this thing that I've always done and been interested in (buying way too many books) and sharing it with people. It's also fun to only buy things that I like and have that be the only thread that runs though it all.
Most embarrassing moment? Anytime I present any of my own work. It's gotten better over the years but it still feels like stepping out on a ledge.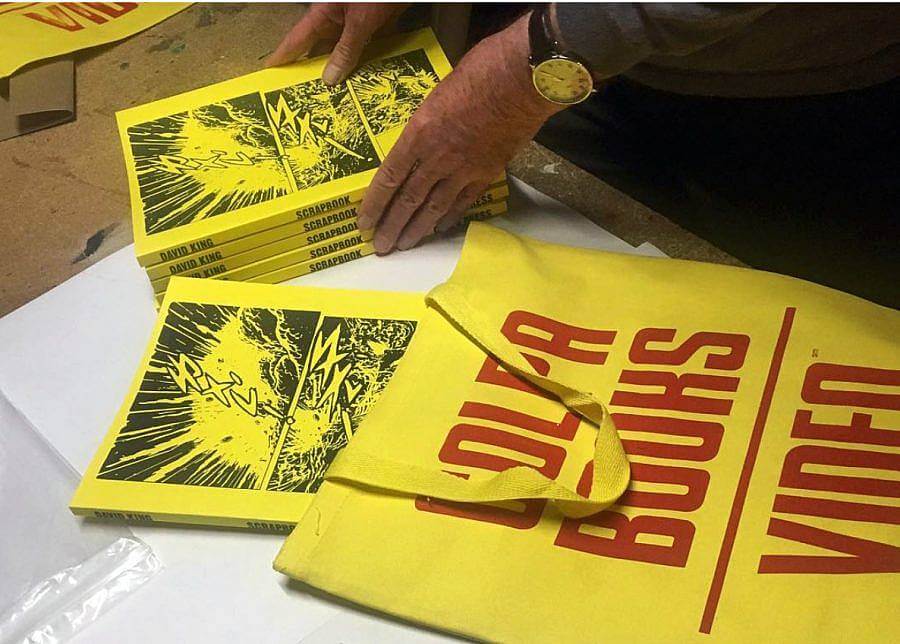 What artists or designers are you interested in right now? Too many to name. I tend to focus on the people around me and sort of have blinders on when it comes to the rest of the art/design world. Lately, I've been really interested in R.U. Sirius and Queen Mu who put out the publications High Frontiers, Reality Hackers and Mondo 2000. They are a part of bay area history that doesn't get talked about a lot and such a defining force of what became cyberpunk.
What is one of the bigger challenges you and/or other publishers are struggling with these days and how do you see it developing? Just finding the time and money to do all the projects we want to do. I think that to some extent this has always been the most difficult part of publishing. Sometimes we get interested in projects, both historical and contemporary, that might have a very small audience but that we think are important. We are sort of all-in on everything and it feels like a big risk every time we put something out in to the community. I'm not sure if there is anyway around this. It feels like that sort of risk is necessary. What I love about publishing is that someone can find something that they didn't know they wanted and the object itself convinces them they need it. Not a lot of things are like that.
If you could go back in time and experience one day in history, which day would that be? Oh god. I'm pretty nostalgic about sci-fi film productions so probably I would go work on the set of Johnny Mneumonic, Totall Recall or eXistenZ for a day. Unless, altering the course of history is on the table because then I would probably prevent some major atrocities from being committed. I don't know, for someone who is fairly interested in time travel I hardly ever think about stuff like this. More about the implications of meeting yourself or the domino effect of setting a course of events in to motion.