Tell us a little bit about yourself and what you do.  
Iz: We're Eddie and Iz, and we are the Burns Twins.  We're producers and live musicians from Chicago. 
Eddie: We grew up going to the Merit School of Music learning Jazz. We've been playing music our whole lives. I play drums and Iz plays trumpet. 
Iz: Some of our mentors include Nico Segal (Formerly known as Donnie Trumpet), Greg "Stix" Landfair Jr., Thelonious Martin, Dee Lilly, and more people we've been endlessly thankful to learn from.
Top 3 favorite or most visited websites and why?  
Eddie: Cartoonson 'cause I watch Steven Universe on there. Sweetwater. And Gmail? Is that website?
Iz: Reddit. Sites with bikes I like bikes a lot. I watch a lot of musicians playing music on youtube too. Cory Henry, Kirk Franklin, Thundercat. I also watch a lot of Anderson Paak live shows. I like to study them.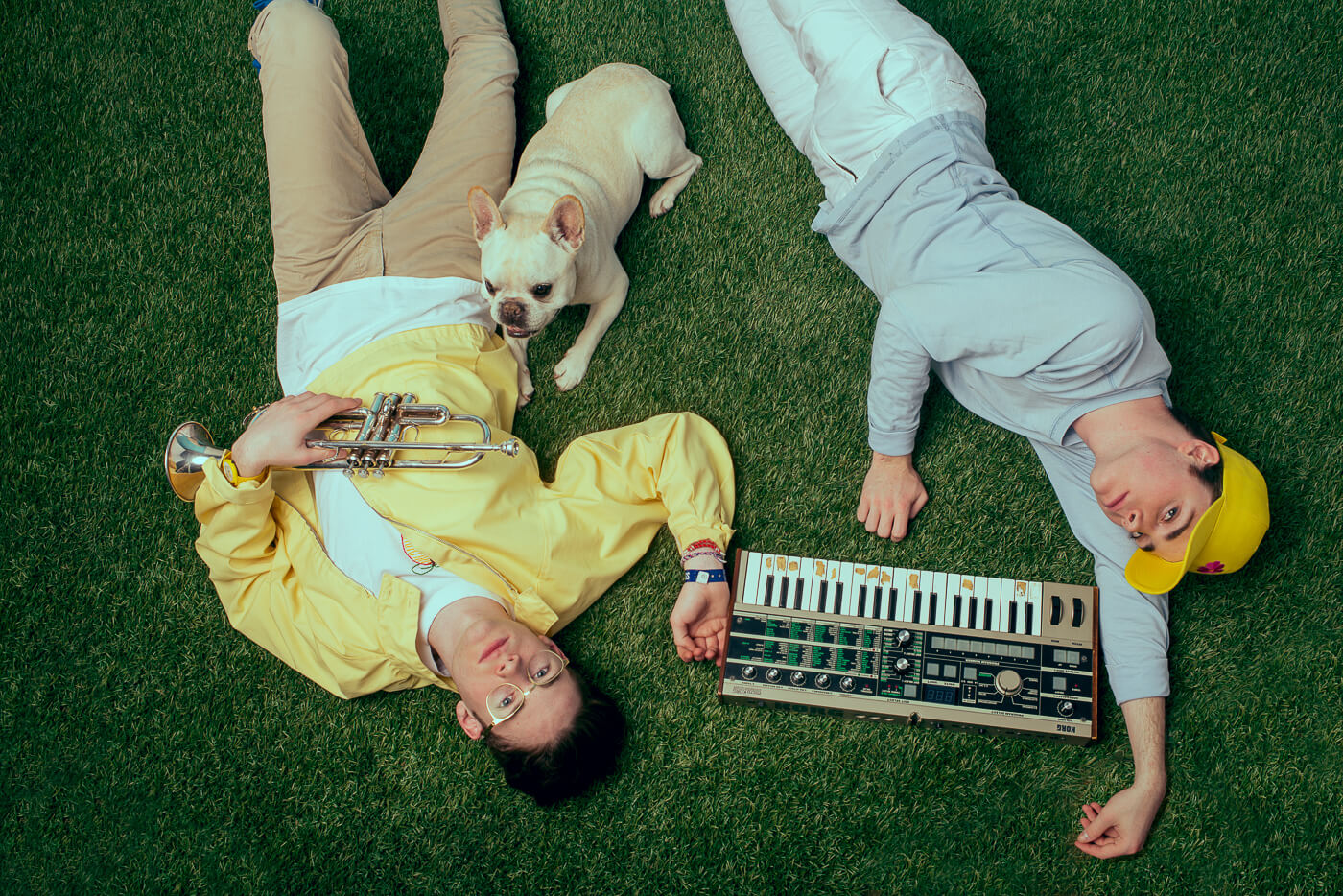 How has living in Chicago affected your music?  
Both: In every way.  
Eddie:  Being surrounded by unbelievable musicians.  
Iz: In Chicago you're much more open to creating the way you want to, and you don't have to be like anybody else to succeed at your goals.
How long have you lived in Chicago and what brought you there?  
Eddie: All our lives.
What kinds of things are influencing your music right now?  
Eddie: My emotions. 
Iz: Yeah.  
Eddie: Im just going to give you a list of people. Is that okay? Haha. Our mentors, gospel music, Jazz, Lee Morgan, Benny Sings, lots of cuban music.  
Iz: Vulfpeck. They're so tight. Oh my God. . . Fela Kuti too.  
Eddie: Yeah definitely Fela.
What are some recent, upcoming or current projects you are working on?  
Iz: We're working on releasing a single with theMIND. We're working on a special project with Bedows and Elton Aura. We're also working on our live performance.  
Eddie: We're working on stuff with Omar [Apollo]. We've been working on the O'My's stuff, been workin' on Tasha's stuff. Lots of people's stuff. And Singles.
How did your interest in music begin?  
Iz: We were born into it.  
Eddie: My dad.  
Iz: He'd be playing super eclectic stuff.  Because he's a contemporary musicians as well as baroque musicians we grew up with a really great mixture of stuff.  I know a lot of trumpet concertos by heart because of him.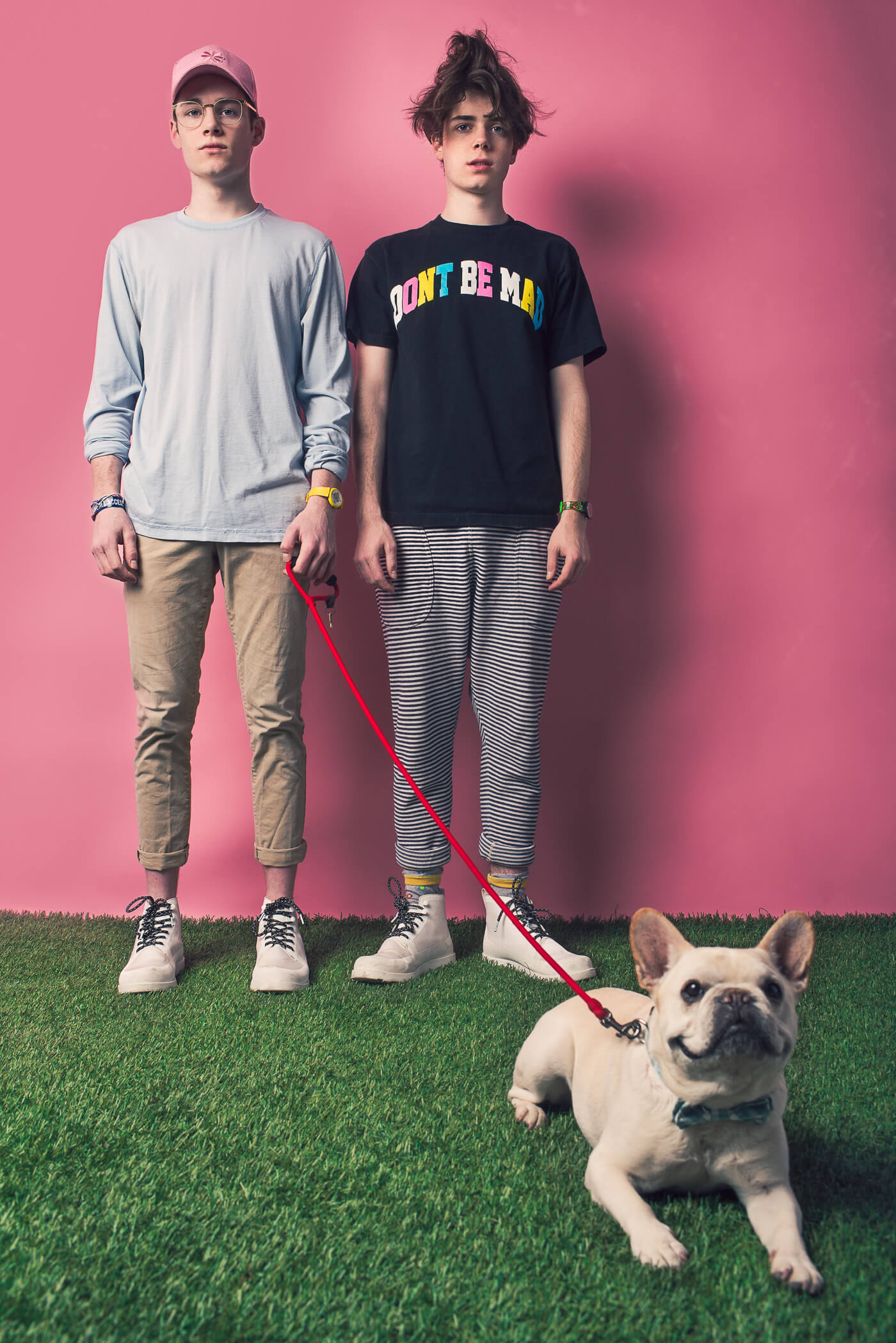 What other musicians are you interested in right now?
Iz: Moses Sumney  
Eddie: He's a genius. Knxwledge.
Iz: James Tillman
Eddie: Always D'angelo
Iz: Nick Hakim
Eddie: James Blake
Iz: Ibrahim Maalouf
Eddie: Roy Ayers
Iz: Keifer
What do you want a listener to walk away with after hearing your music?  
Iz: I want people to be inspired by our music. 
Eddie: I want you to feel warmer. I want them to feel love of some kind. Whether it's for themselves, or anyone or anything else.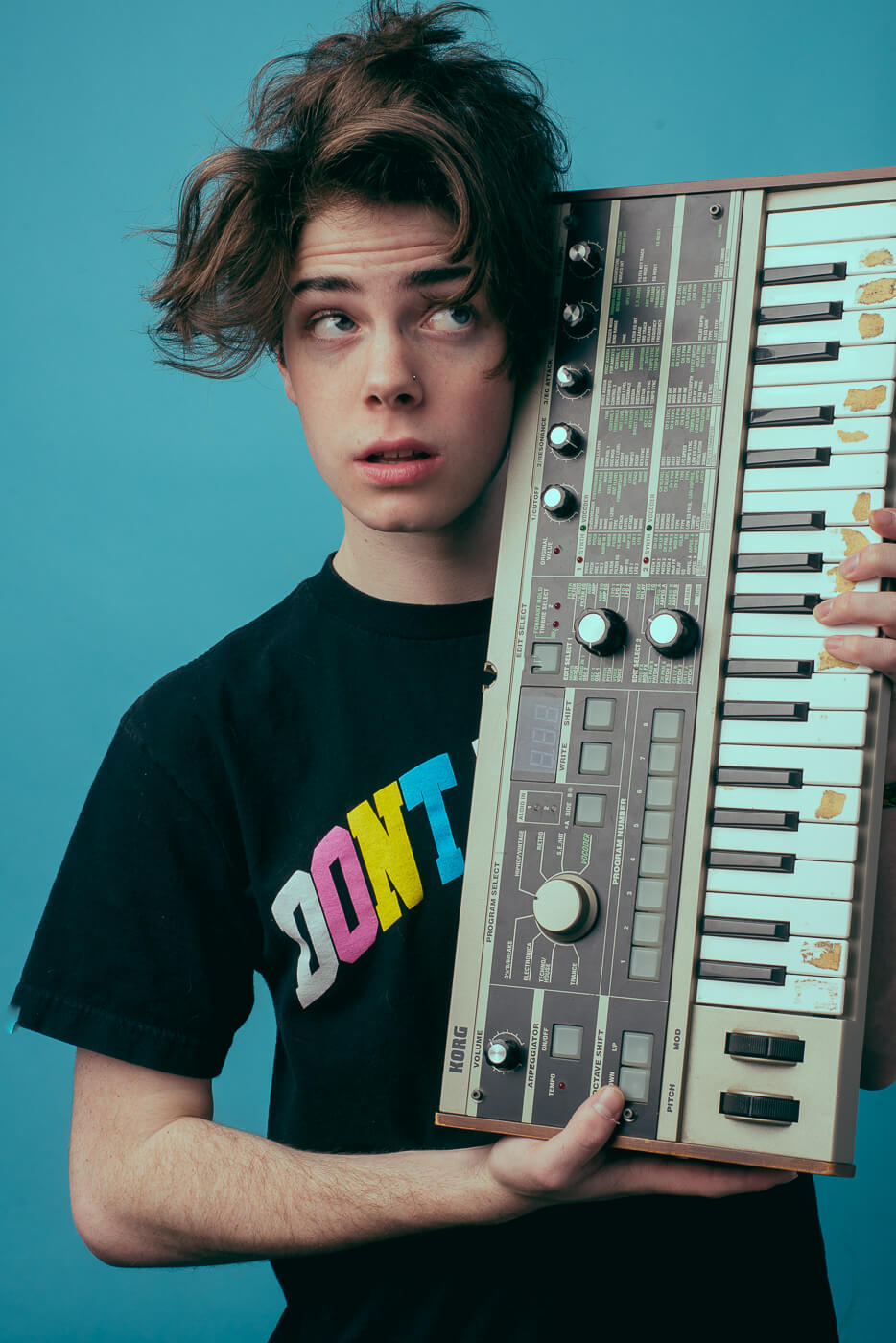 What's your absolute favorite place in the city/the world to be?  
Eddie: Anywhere with palm trees or water.  
Iz: The mountains.
Most embarrassing moment on stage?  
Iz: When I was in middle school orchestra my trumpet was broken so I had to pull out my slide to empty it and the mouth piece fell out and flew across the stage.  
Eddie: I threw a stick at somebody in rehearsal by accident. . . It didn't hit them though.
What do you do when you're not working on music?  
Eddie: I play basketball. And I meditate. Also I think about music. 
Iz: I cook. I drive around the city a lot too. I like to go on adventures. I like to juggle. And I like to skate and ride stuff too.
What are you really excited about right now? 
Iz: Releasing music. And performing too. I miss performing a lot. I'm excited to perform our own music. 
Eddie: Playing shows with my own music. And O'my's shows. Also making more music and reading more. I want to learn how to cook. Also learning more about myself and my heart.