Tell us a bit about who you are and what you do.
Raul: I am a Chicago native, currently living in Hyde Park with my partner and bandmate. I am a musician and visual artist. My solo music project is Oro and my work with Claire is Bravais Lattice. 
Claire: I am originally from Maryland and I moved to Chicago for graduate school. I am currently finishing my Ph.D. in mineral physics. I run Bravais Lattice with my partner, Raul. We work on the experimental music side together and I also dye and sew wearables. 
How was your experimental studio started?
C: Our collaboration originated out of Raul needing a second hand for an Oro show that never happened because of the pandemic. Once we started practicing together, our sound developed and so many creative doors opened. But I must always give him credit for being the foundation of this collaboration and the collector of all of the gear!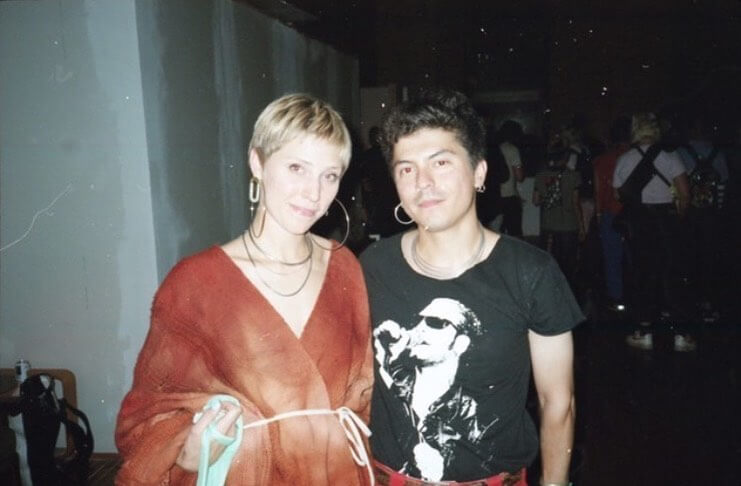 How would you describe your collaborative relationship? 
R:  I feel our collaborative work is an extension of our separate endeavors. Whether it be Claire's Ph.D. work or my visual work. Being more than just bandmates and also living together boosts that relationship. If an idea comes to us, we are able to riff on it throughout the day.
C: I feel very similar. I am constantly immersed in my graduate research and cherish the evening moments where I can set aside my work to improvise/experiment on sounds with Raul. Gifting ourselves the time to work together and focus on only our sound interactions for even just a few moments each day has become so necessary. As far as our collaborative relationship goes, Raul is the gearhead and I enjoy exploring the instruments and effects that he patches together.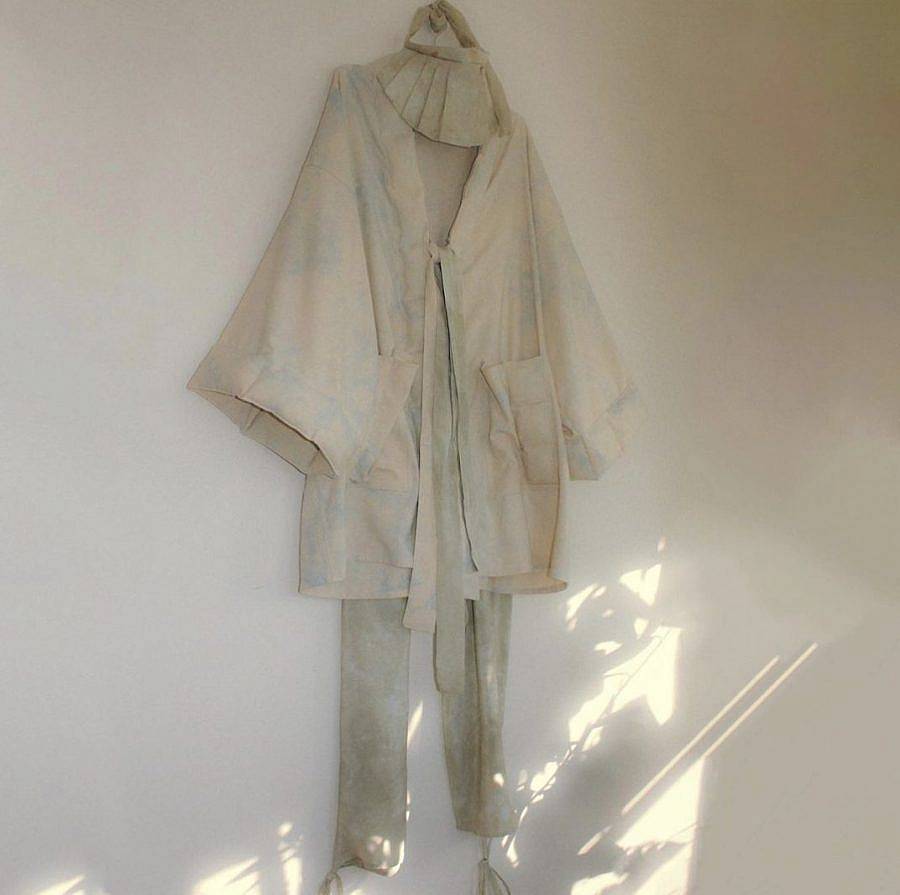 Claire, can you tell us about your hand-dying process for your silk-works?
C: Generally I play around with testing how various dye pigments interact with each other, with time, and with the fabric type/weave. The dyeing process is nearly always win-win; something exciting happens every time! I set up the dye bath, pour the dye into the jar confining the fabric and let the chemistry take place. I enjoy the surprise and mystery of this step. Then, once I have the dyed fabric, I get to enjoy the experience of working with it to make a clothing piece. As the deadline for finishing my degree is closing in and I do not have as much time to regularly work on clothing projects, I have been making a point to finally wear the pieces and enjoy them. My overall goal with the wearables is to incorporate them into our live music performances. 
Tell me a bit about your technical setup. I saw an initial pic from the collaboration with Irene Hsiao & had to ask.
R: Our gear setup changes depending on what sounds we want to create. For this LP, we kept things more cohesive, two Korg Volca fms. Arturia Microbrute,  Korg DW-8000, Korg KP3, loopers, and multi-fx pedals.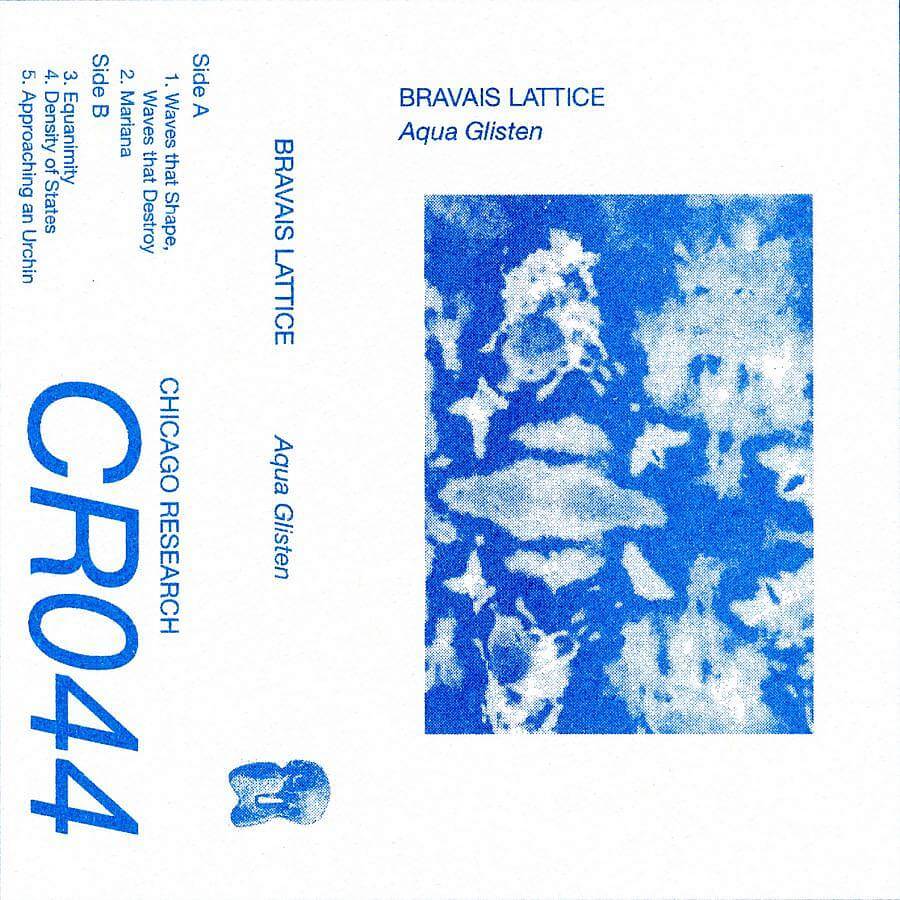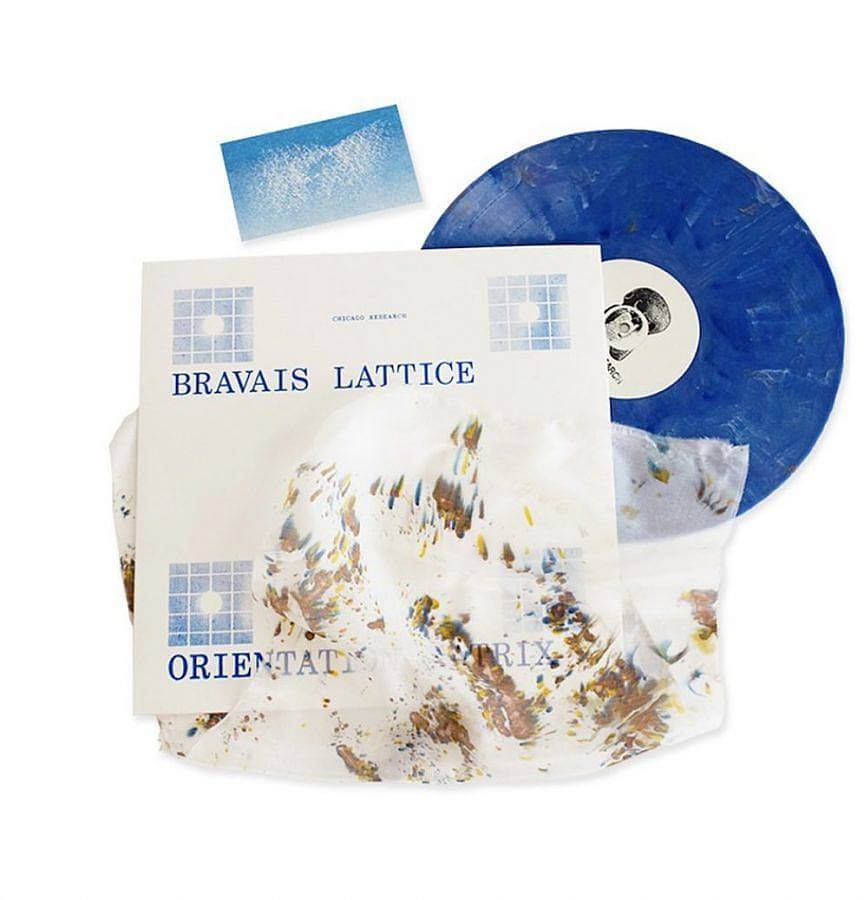 Raul & Claire, can you talk about the process you went through to compose your Debut LP Orientation Matrix? 
R: With this release, like our previous ones, we based our explorations on a theme, this one being Claire's mineral physics research.  We would talk about sounds we had in our heads and how we could convey those sounds through our gear.  Our tracks are almost always edits of longer recordings, where we isolate the most refined parts and build on them. 
C: Yes, as far as my work-music balance goes, the music dually feeds off of and serves as a mental break from my work. Our previous cassette release, Aqua Glisten, was created more in the mindset of meditative release and dissociation from the themes of my work. The current LP, however, is more of a direct response to my research practice.
I am currently writing up my dissertation for my doctorate in mineral physics where I study the crystal structure of chemical compounds that may be forming in Earth and planetary cores. This work is very visual: it requires hands-on experimental work, graphical models of crystal structures, and the inversion of data into differing dimensions. All of these steps of the process have inspired us, especially because Raul will often see my computer screen and react with awe and inspiration at the visuals, sparking me to see my work with a fresh perspective. The album was made with crystal structures and computer based-visualization in mind. The title of the album, "Orientation Matrix" is, in the context of crystallography, a set of numbers that describes the orientation of a crystal in space.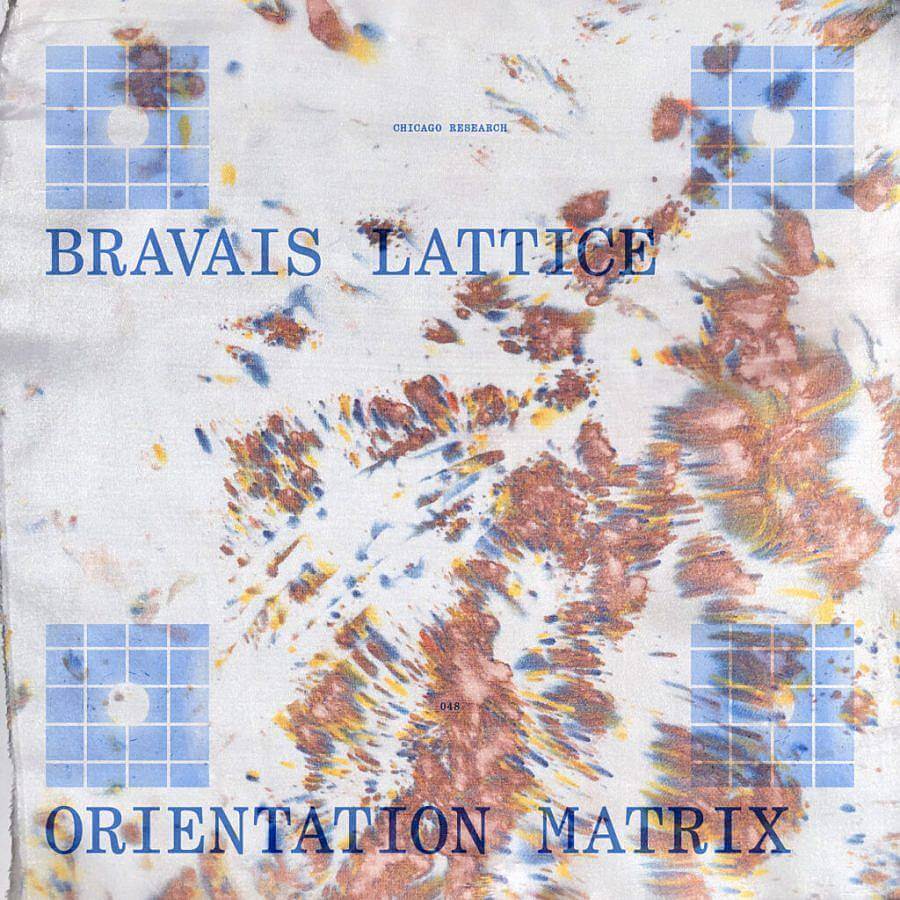 Can you tell us a bit about the vinyl & screen printed jackets you worked with Platform & Chicago Research to debut for Orientation Matrix?
C: The graphics printed onto the jacket of the album also picture several visualizations of my data. Seeing them on the cover of an LP is still quite exciting, and of course, we are so thankful for the opportunity to hand-dye the silk vinyl sleeves. The material is silk habotai, which is a shimmery, translucent silk that takes color instantly. No sleeve is the same and each one overlays on the background print to create its own composition.   
 What are you reading right now? 
R: I just finished "Of Walking in Ice" by Werner Herzog. Currently reading "World of Strange Phenomena" by Charles Berlitz.
C: Raul is a music and author encyclopedia!! I am so busy reading Earth-science publications right now, but when I have the time, I've been reading "The Soul of a Tree, A Woodworker's Reflections" by George Nakashima. I have also been thinking about projects I would like to do in my PostDoc starting this fall. I started reading a good review paper earlier today titled: "In situ determination of crystal structure and chemistry of minerals at Earth's deep lower mantle conditions" by Hongsheng Yuan and Li Zhang (Matter and Radiation at Extremes, 2, 117 (2017)).

Raul, can you tell us about your recent Mix, CR Mix No. 24? 
It's my second mix so far for the label.  I've always loved making mixes, even when I was a kid. I try to create a structure to the mix, high energy then a come down then back to a more upbeat vibe. I wanted it to stand on its own and not be a companion piece to the LP.
How does Bravais Lattice fit into other aspects of your lives that include your adorable pets, an upcoming physics postdoc, and move? 
R: Luckily, the music can move along with us! And as for the pets, they really just want to be at our feet or on our laps while we jam, so as long as a bed is set up under the table, all is good. 
C: As I keep mentioning, my life will be hectic for the next few months, but Raul and I have been trying to play together and record a 6-minute improvisation every day. We sit down at our respective set-ups, come up with a loop, a pattern, a melody, or a sound that we want to riff off of, and then press record! This has been the perfect way for me to be creative while maintaining a consistent workflow. I also enjoy listening to the recording as a captured moment in time while I am working the following day.
What musical influences have impacted your sounds? 
C & R: There are so many artists to name but a few would be, Jon Hassell, Spencer Clark, Cluster, Steve Roach, Tony Conrad, Yoshio Ojima, and High Rise. 
Listen to our mixes on the Chicago Research Soundcloud! Lots of inspo there ☺