Sarah Elise Hall received a BFA in studio art from Ontario College of Art & Design in Toronto in 2002 and an MFA in sculpture from the New York Academy of Art in NYC in 2009. Her work has been included in numerous national and international exhibitions and private collections. Selected solo and group exhibitions include shows with Los Ojos (Brooklyn, New York), Bridgette Mayer Gallery (Philadelphia), Janinebean Gallery (Berlin), the Drabinsky Gallery (Toronto), MUSE Center for Photography and the Moving Image (New York), Islip Art Museum, (Long Island, NY) and Galerija Zvono (Belgrade). She was awarded the Carriage House Residency in 2012. Her work has been reviewed in Hyperallergic, the Toronto Star, The National Post (Toronto), the Huffington Post, and included Michael Petry's book Nature Morte; Contemporary Artists Reinvigorate the Still Life Tradition published by Thames & Hudson Press. She currently lives and works in Brooklyn, NY.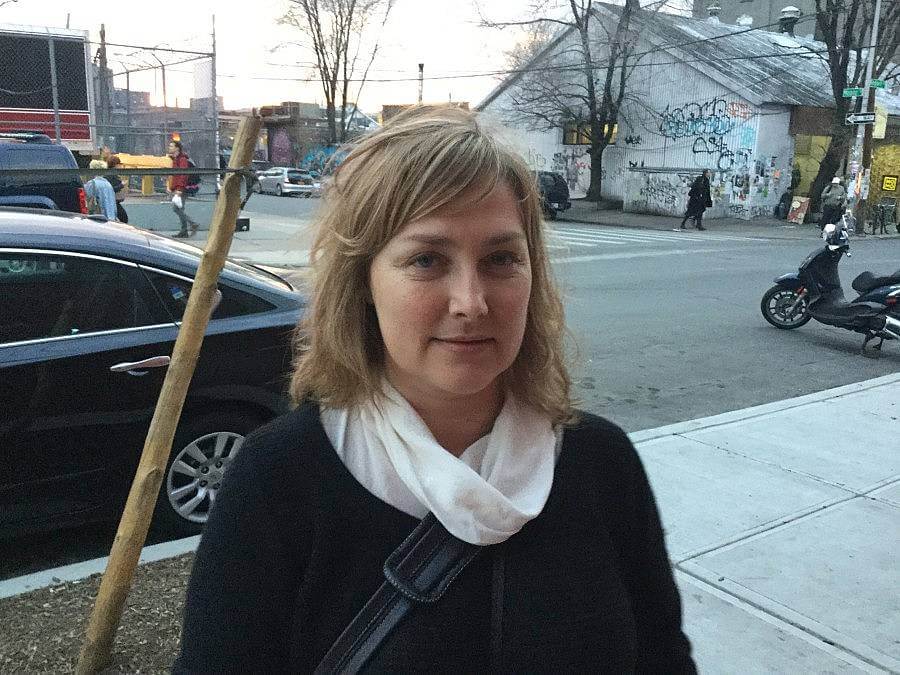 Tell us a little bit about yourself and what you do. I'm a visual artist, born in Ontario, now living in Brooklyn, NY. I work in the liminal space between painting and sculpture while addressing the effects of plastic waste and environmental degradation.
Top 3 favorite or most visited websites/podcasts and why? 1. NYTimes on a good day. It feeds my news addiction. 2. Last Week Tonight: to help me deal with my news addiction and what I read in NY times that week. 3. YTAS (youtubeartschool) a great new resource I stumbled upon which focuses on interesting contemporary artists and current shows.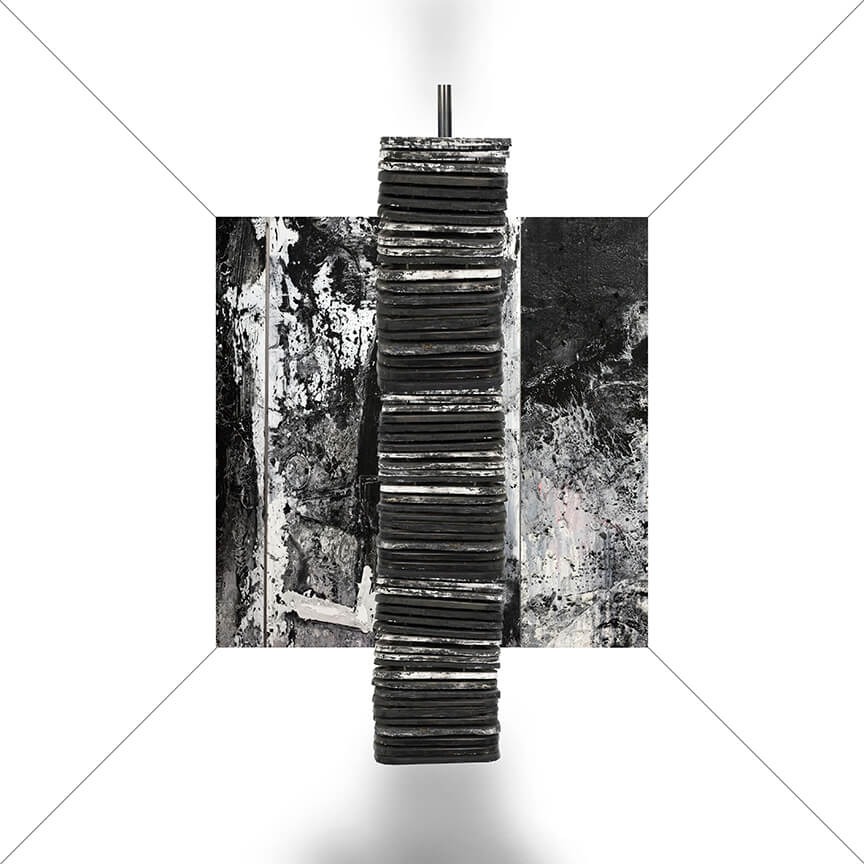 How has living in Brooklyn affected your art practice? I'd say my aesthetic has become more raw and industrial since I moved to Brooklyn. I'm pretty sensitive to my environment.
What artists are you interested in right now? Lydia Gifford, Sterling Ruby, Dave Hardy, and a constant: Richard Serra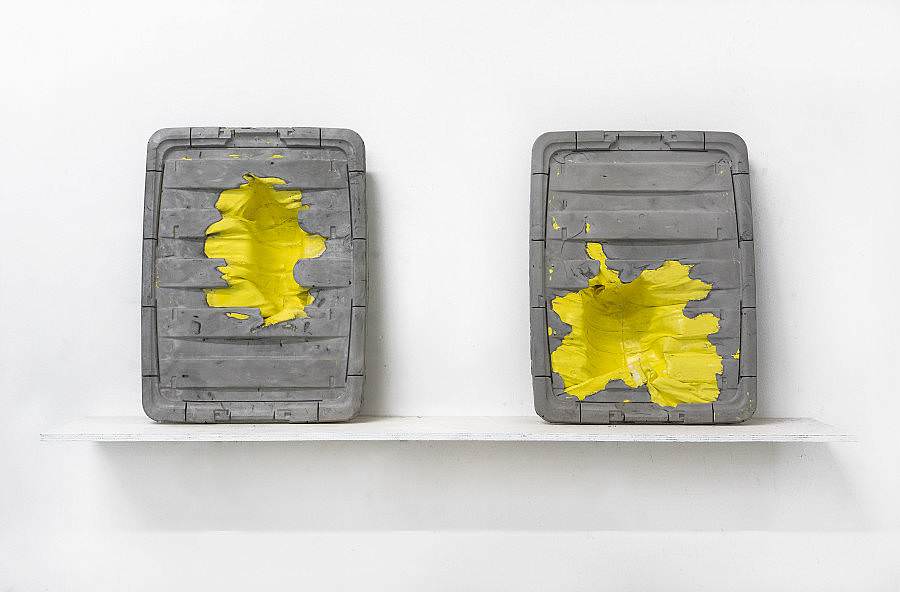 Tell us about your work process and how it develops. At some point I started to notice plastic waste everywhere and wanted to find a way to work with it; this lead to casting the inside of discarded and recycled plastics that pollute and persist within most ecosystems. I think of the casts as urban fossils – future trace evidence of our 21st century throwaway culture. Plastic storage bins, lids, tupperware etc. pepper the urban landscape, both inside consumerist venues and outside on the streets, in the garbage, in landfills etc.
The casts are formatted into grids, stacks and horizontal sequences, referencing mass production and minimalist art.
Lately I've been casting the work on top of a temporary floor that is eventually picked up and turned into work itself. The floor records all the marks, spills and pours of studio process, preserving the studio history and the act of casting. Together the fossilized containers and the studio floor explore a self-referential loop of trace-evidence found within a closed system.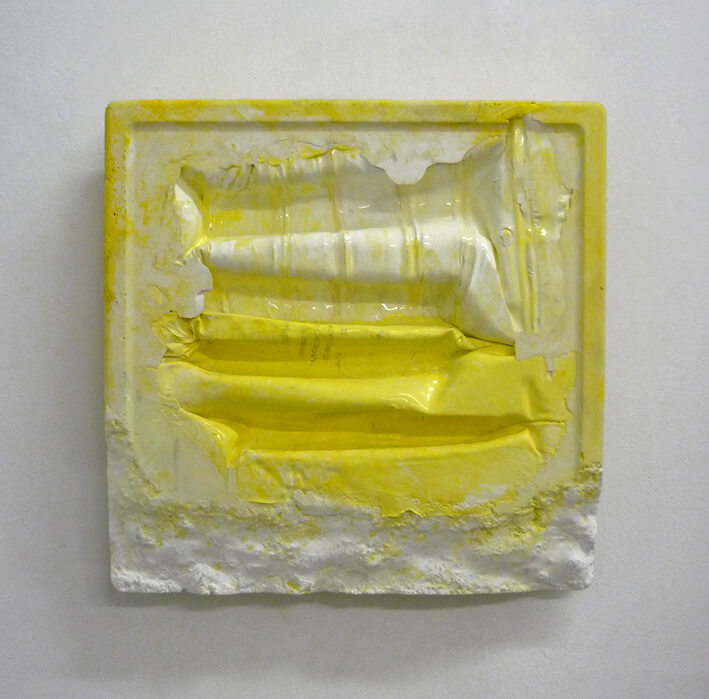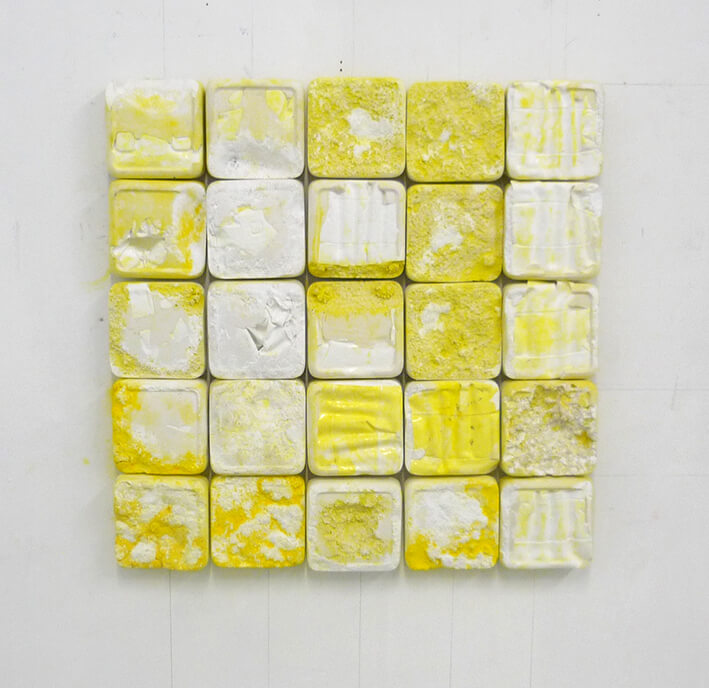 How long have you lived in Brooklyn and what brought you there? I've been in Brooklyn for about ten years. I was living in Toronto after I graduated from OCAD, and loved the city, but really felt the need to explore a new scene. I'd always loved New York, and had a good year with art sales in 2005, so with the security of a little savings I decided to make the move. Now I'm hopelessly addicted to NYC.
What's your absolute favorite place to be in New York? The MET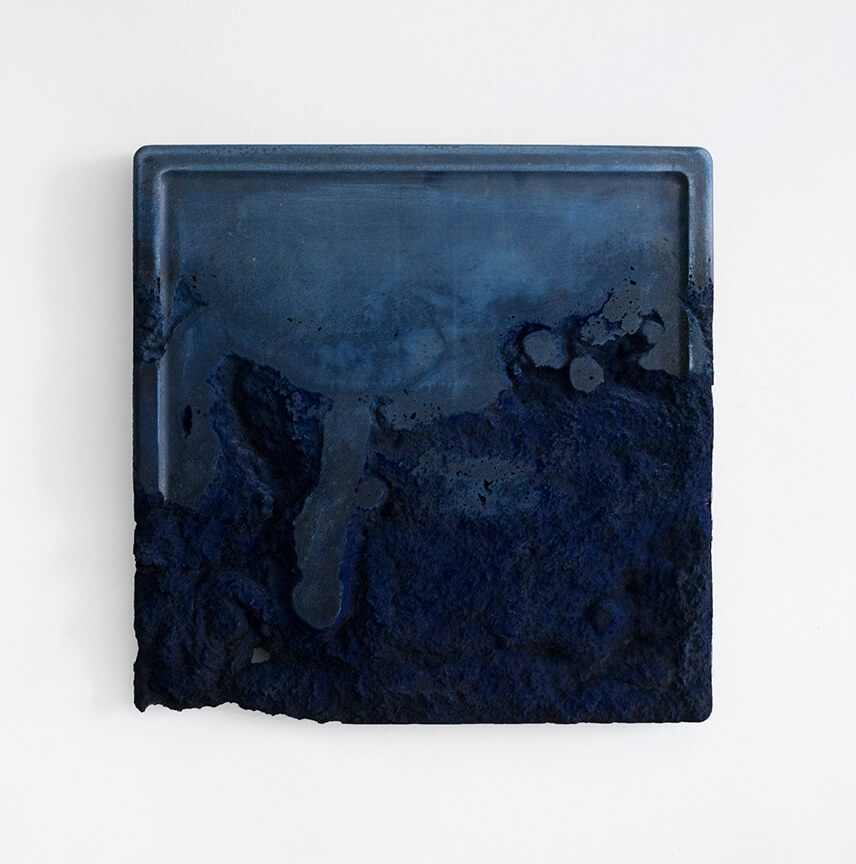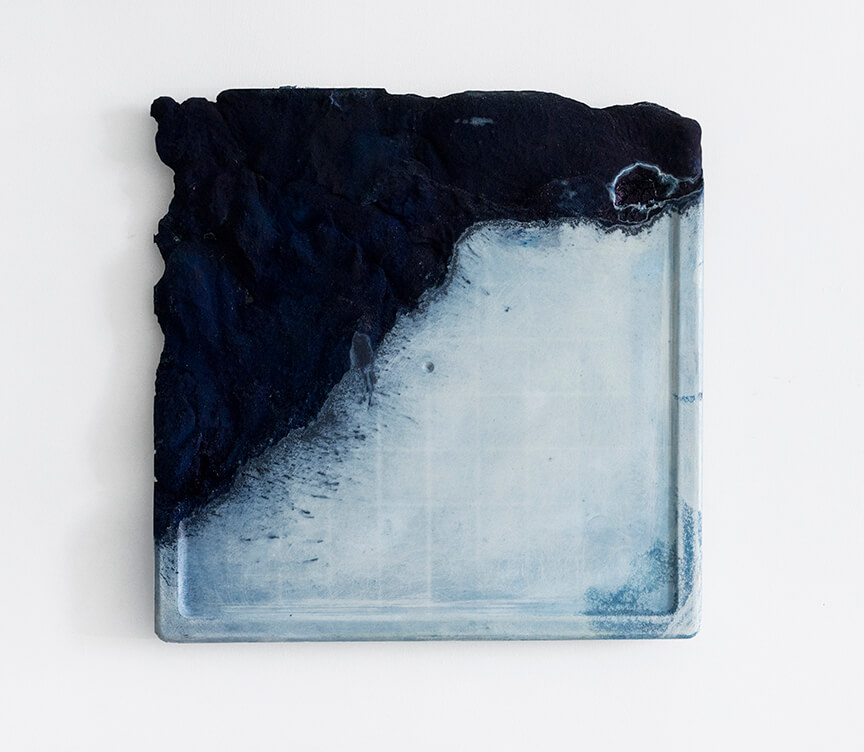 What were you like in high school? Ha! Well, at some point I went from being an A student to a rebellious punk teenager who was more interested in breaking rules than anything else. I was into political graffiti, skipping class and trying to find ways around the system. This logic eventually lead me to quit high school (much to my parent's chagrin), in order to travel. I was insatiably curious about other places and by my late teens had hitchhiked to Boston, NYC, up and down the west coast of BC and Washington and sailed around New Zealand. I packed a lot in before finally going to art school.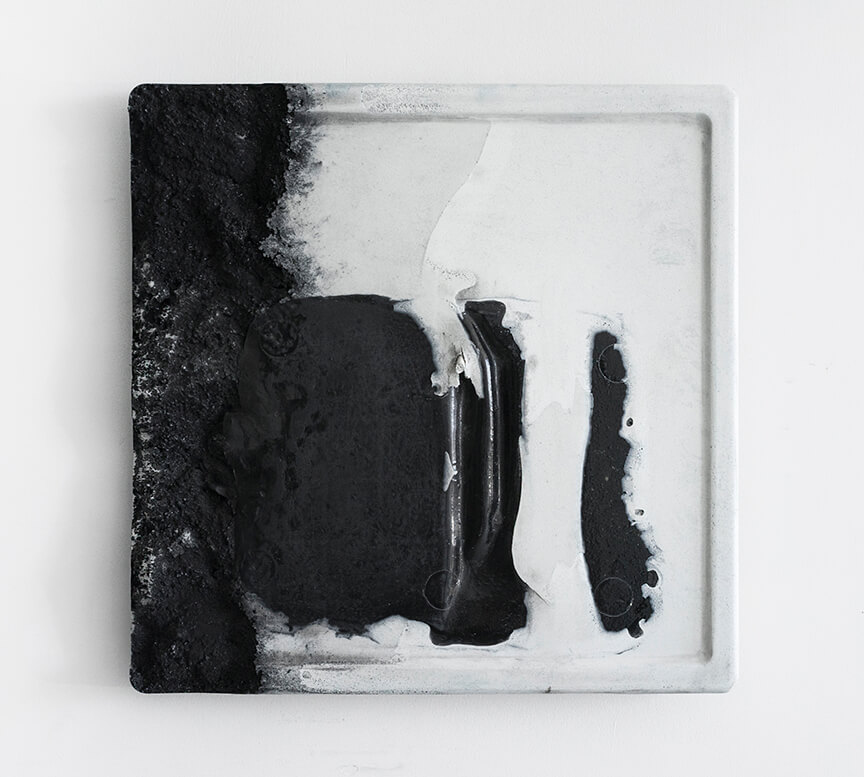 Can you share one of the best or worst reactions you have gotten as a result of your work? Hmm… this stands out: in a review a critic once wrote that my work would be perfect for the cover of The Complete Works of Sartre. Is that the best or the worst? I still don't know…
What are you reading right now? Hal Foster's new book Bad New Days: Art, Criticism, Emergency. I love Hal Foster.