Isa Newby Gagarin (b. 1986 Guam, USA) lives and works in Minneapolis, Minnesota. She has a BFA in Painting from the Minneapolis College of Art and Design. Gagarin's solo exhibitions include: Heliotuduc, The White Page, Minneapolis (2016), Occultation, Kiehle Gallery, St. Cloud (2012), Sea of Fecundity, 3rd Floor Emerging Artist Series, Rochester Art Center (2011), When Her Son Flies in the Sky, Dressing Room, Minneapolis (2011), and Beru, Midway Contemporary Art, Minneapolis (2009). Gagarin's work is published in several artist books.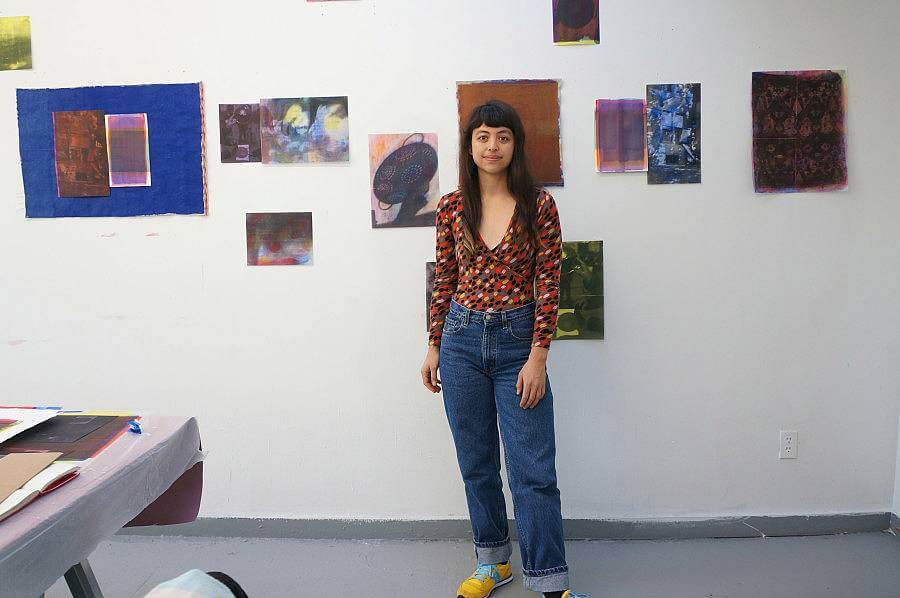 Tell us a little bit about yourself and what you do. I work in drawing, painting and photosensitive processes that are informed by my research practice. In a past life, I may have been a turn-of-the-century newspaper printer, because I am drawn towards techniques that relate to printmaking, and I love newsprint. My process begins with gathering images and information: I have collected photographs of rainbows taken from airplanes, researched observations of the solar corona, and interviewed a solar physicist. In the studio, my process with materials is intuitive and improvisational. I have slowly incorporated details of my personal history into my work, such as my first name meaning rainbow in Chamorro, or my shared surname with Yuri Gagarin, the first man in space.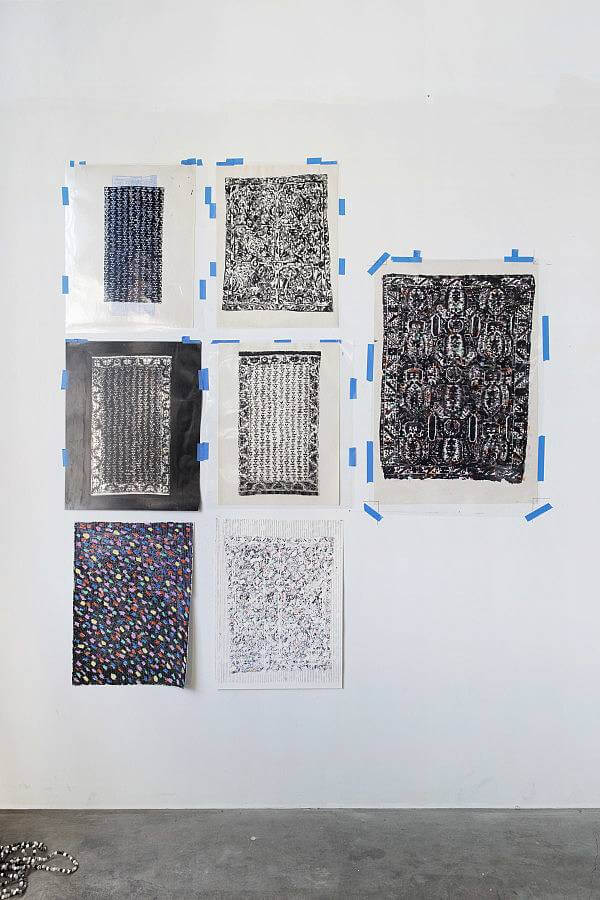 What are some recent, upcoming or current projects you are working on? I have an exhibition of new work, Heliotuduc, on view at the White Page, an artist-run gallery in Minneapolis (through April 10th). It includes works on linen and Dura-Lar in rich spectrums of color, and a series of what I call "solar exposures" on newsprint and construction paper. I wrote a piece to accompany the exhibition; it's a lyrical assembled text that includes notes from my research process and excerpts from a conversation I had in 2015 with Shadia Habbal, solar physicist and faculty chair at the Institute for Astronomy at University of Hawai'i. The title is a hybrid word combining helio- (relating to the sun) and -tuduc from Teodor Tuduc: a Romanian weaver of forgery carpets who was so notorious for fooling museums and collectors that his known forgeries are collectors' items in their own right.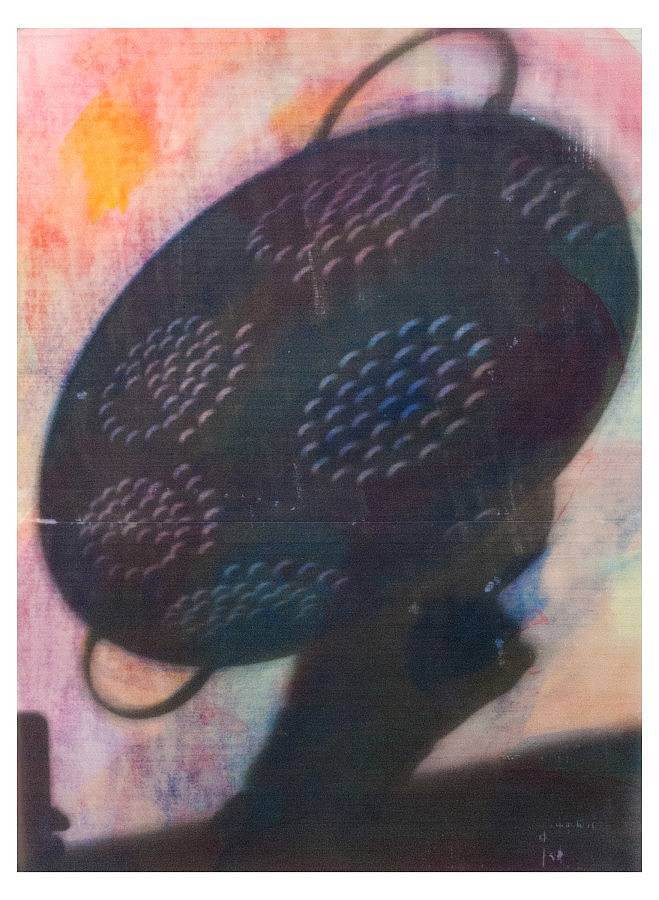 What is one of the bigger challenges you and/or other artists are struggling with these days and how do you see it developing? It seems that artists who blur the lines between fine art and design are able to work independently as entrepreneurs – photographers who make posters and artist books, ceramicists who make functional and non-functional objects, illustrators who design pins and other products. They have harnessed social media and online retailing to develop their businesses, without necessarily compromising their personal voice or conceptual modes of working. I have dabbled a bit with design myself by producing an annual lunar calendar. In regards to my art-as-art practice, though, I'm not sure artists can utilize the same tools to work independently. I think they still need established networks of gallerists, curators, collectors, institutions, grants funding, etc. to function, and it can be challenging to navigate those structures.
How did your interest in art begin? When I was young, something under ten years old, I borrowed a book from the library that was about children's book illustrators. It featured photographs of each illustrator's studio; I loved reading about their working process and in particular I was obsessed with the idea that artists have lots and lots of tin cans full of colored pencils and brushes. I loved drawing from an early age and always felt that I was an artist. It's funny thinking back to that memory because I'm realizing now that all those hours spent in the library as a kid influenced the role of libraries and research in my current art practice.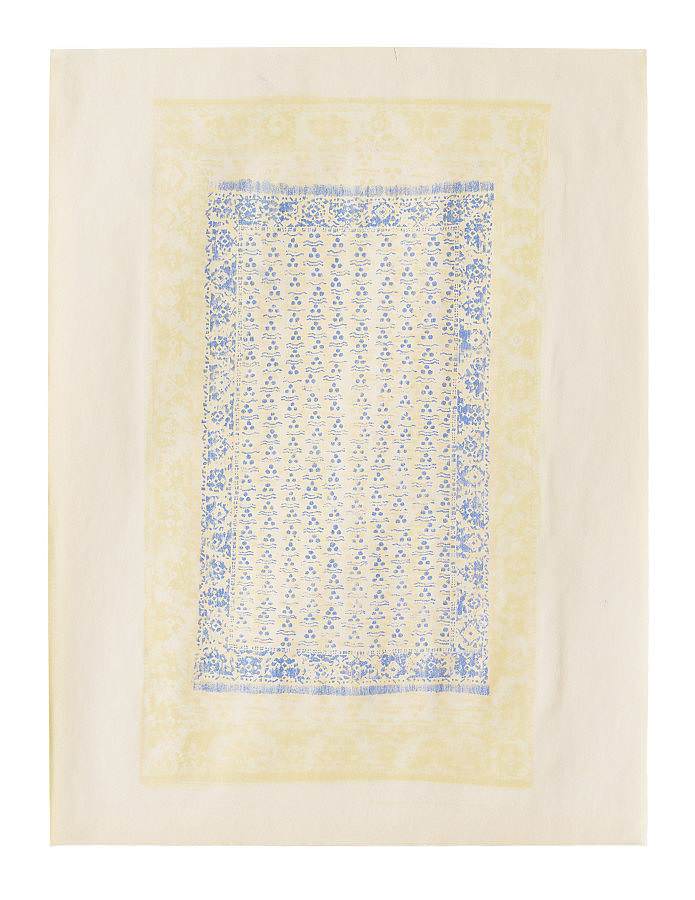 What are you listening to right now? In my studio in the morning: George Harrison's "Wonderwall Music" and Alice Coltrane's "Journey in Satchidananda". Post-lunch music is likely Frank Ocean or Shabazz Palaces. After 4 p.m., the combination of NPR and rush hour traffic outside my studio window are my comfort sounds.
What was the last exhibition you saw that stuck out to you? The Walker Art Center in Minneapolis is currently showing the first US solo exhibition by German artist Andrea Büttner. I find her work so compelling, and she has a consistent voice within diverse mediums. There is a woodblock print of the lid of a grand piano, a stereoscopic slideshow, vivid blue fabric walls, live moss sculptures…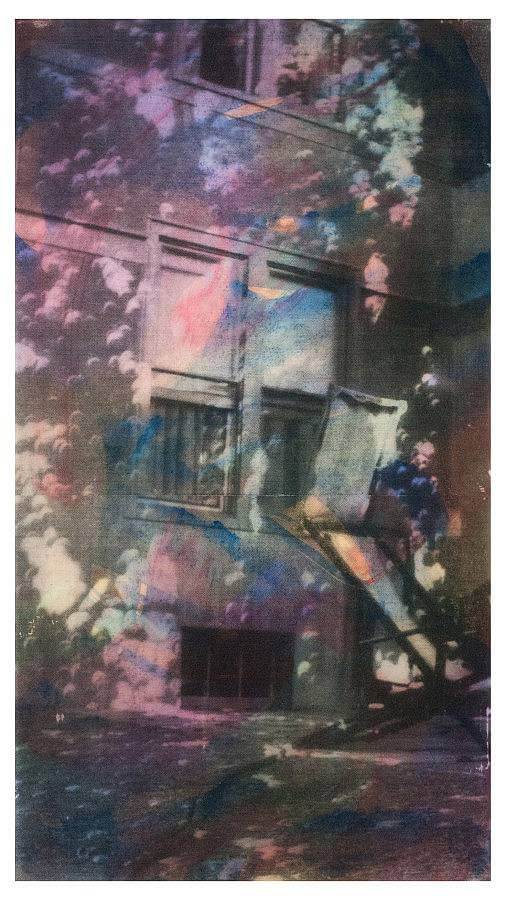 What artists are you interested in right now? I have been looking at group exhibition catalogs and thinking about how curating shapes artist's work in different contexts. I am also interested in artists who supplement their exhibited work with writing or miscellaneous printed matter, such as R. H. Quaytman's monographs and Amy Sillman's zines. Rebecca Solnit is a writer, but so relevant to me as an artist. The architecture of her writing is an inspiration to my practice.
What do you collect? Business cards when I travel. They are a succinct visual expression of a time, place and experience. Also, in an expanded notion of collecting, I am an avid journaler. I track my relationship to the lunar phases in Sarah Faith Gottesdiener's Twelve Moons Workbook, and have kept up with Tamara Shopsin's daily 5 Year Diary for over three years.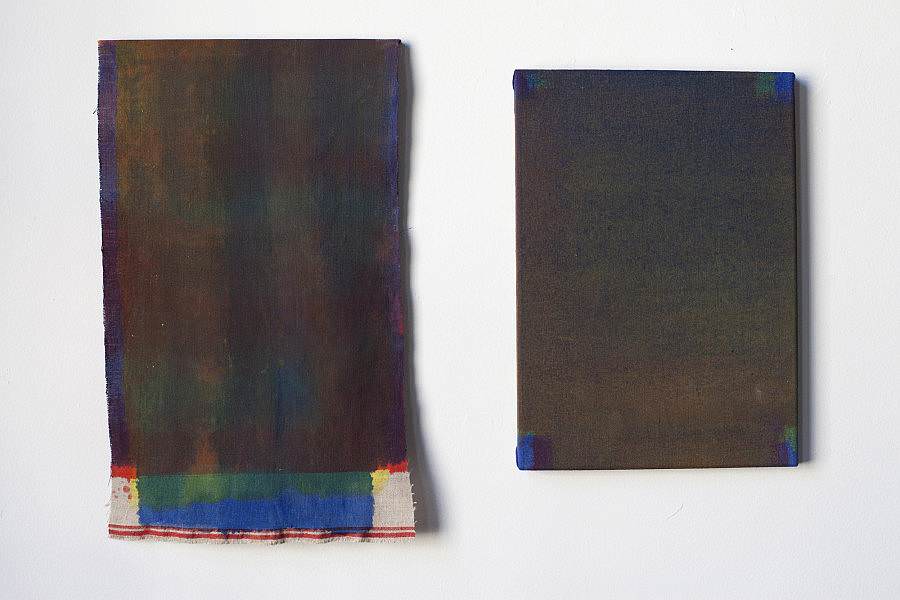 What is your snack/beverage of choice when working in your studio? Le Croix! The unofficial sponsor of all artists in Minneapolis.
Can you share one of the best or worst reactions you have gotten as a result of your work? The best was from a friend who thought I would take it as the worst: "I think one of these paintings would look amazing as a patch on the back of a jean jacket."