Francesco Lo Castro was born in Catania, Italy in 1976, raised in Germany, and transplanted to South Florida during high school, where he became immersed in the local graffiti and punk/hardcore music scenes of the early 90's. From there, he quickly found a foothold in the arts as a prolific painter and independent curator. Lo Castro is the founder of Pop Art Studios, a creative services agency and launch pad for all projects under the 'LOCASTRO' moniker. He is also co-founder of the 2008 VANGUARD Art Fair, which merged with AQUA Art Fair the year after, establishing the first expo of its kind to emphasize emerging trends in specific New Contemporary movements of the time.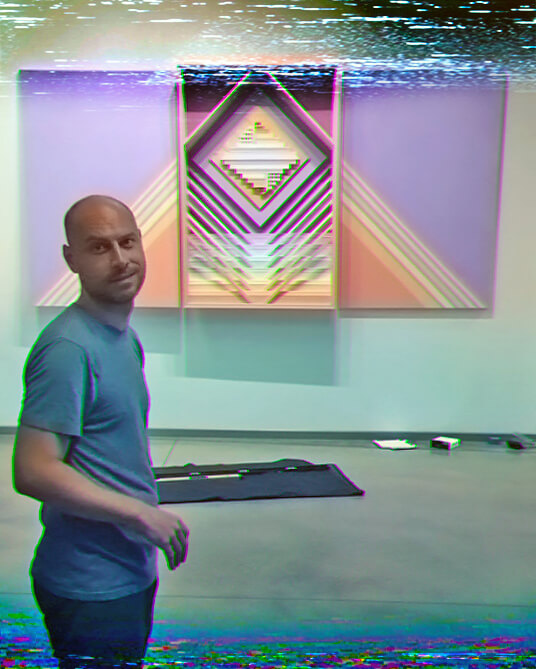 Tell us a little bit about yourself and what you do. I'm a painter at heart. My recent body of work explores subjects in the metaphysical and existential realms, conveyed through a visual language that is both accessible and complex. Through the use of shapes, colors, symmetry, layers and movement, I presents my work across a platform that transcends the diversity of the human experience. There is a meditative quality to my paintings, which have also been brought to life in several video animations. Each image is constructed through symmetrical layers that are slowly stripped away to reveal a nucleus within a configuration that reflects the invisible structures that define our experience.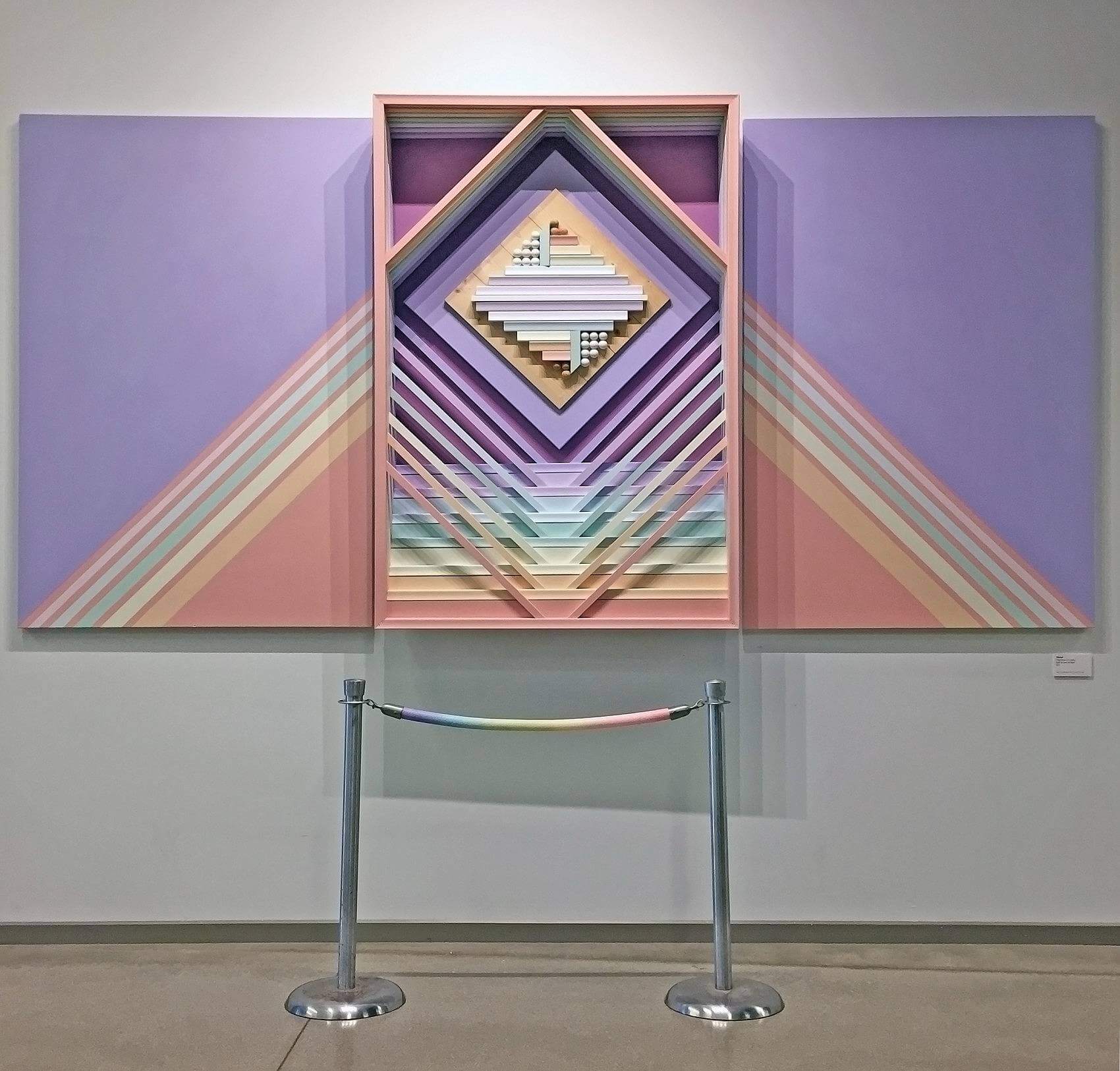 What are some recent, upcoming or current projects you are working on? Aside from continuing to pursue my painting and sculpture practice, along with the occasional photo/video project and curatorial stints, I've been working on a new series titled Sensor~Aid, a longterm investigation into healthcare aesthetics and public safety design.
The aim is to find ways artists can positively invigorate public institutions through physical and nonphysical interventions and to create aesthetically sensitive environments geared towards promoting feelings of wellness, comfort and empowerment.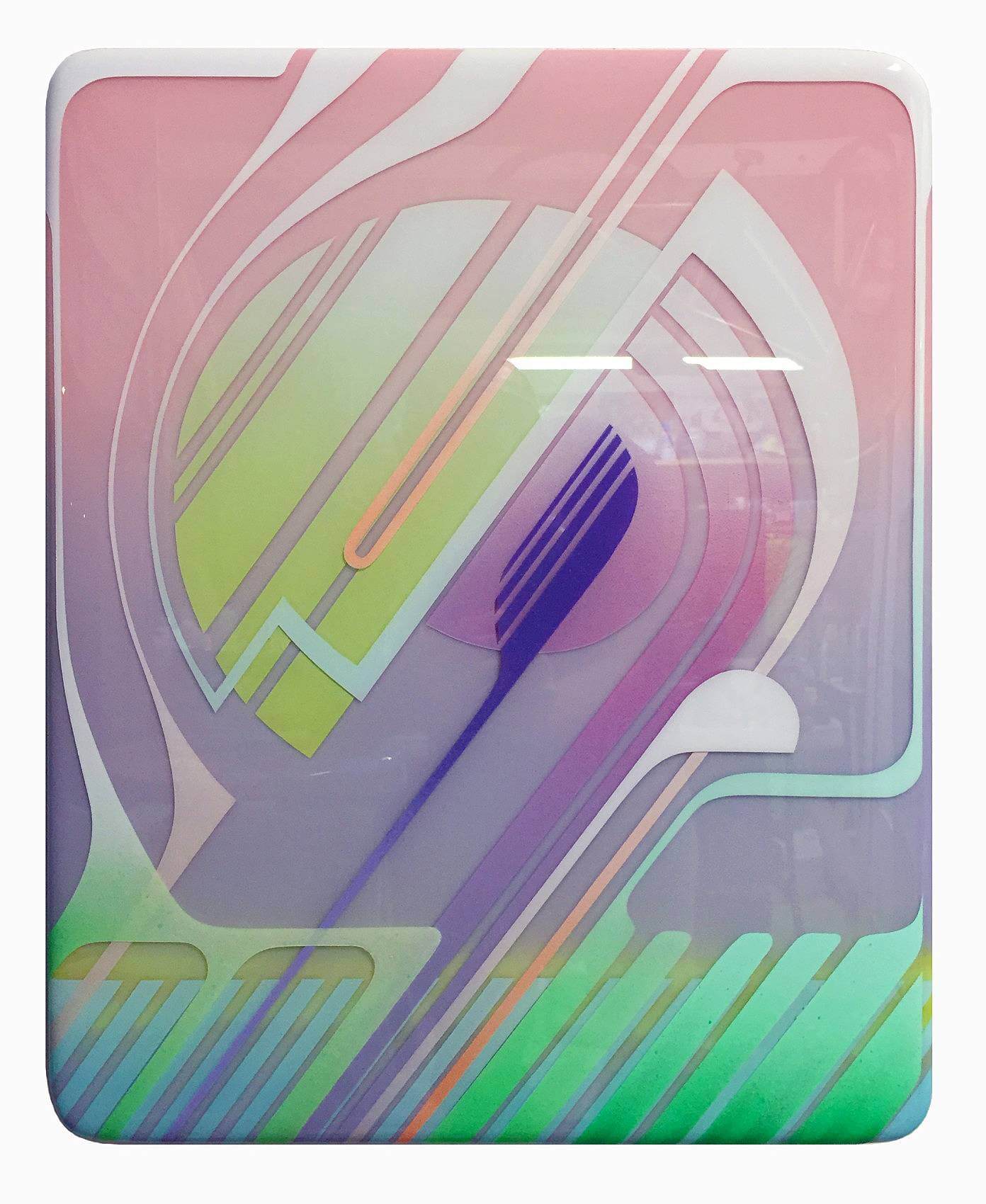 I've always been fascinated with ubiquitous safety design elements of public institutions, retirement homes, hospitals and its palliative care units. Like a silent hand, the neutral interiors, furniture, healthcare instruments and signage are meant to be soothing, minimal and nonintrusive, yet effective in form and function. A balancing act, not uncommon to the world of design and communication, which is taken to extreme efficacy when matters of public safety and health care are at hand.
I want to further understand this peculiar mode of visual interaction and communication and break down its elements into basic, essential abstractions with a narrow focus on the meaning and definition of safety and protection, suspended between certainty and delusion in the face of unavoidable truths and possibly expand on the visual vocabulary of comfort and its necessity at the most critical stages of life.
The Safety/Sensor~Aid series merely expands on a thought process initiated by the Geometry paintings. It's a crystallized, more distilled approach in the same vein of previous work, representing a universal visual language to promote cross-cultural communication and applied aesthetics.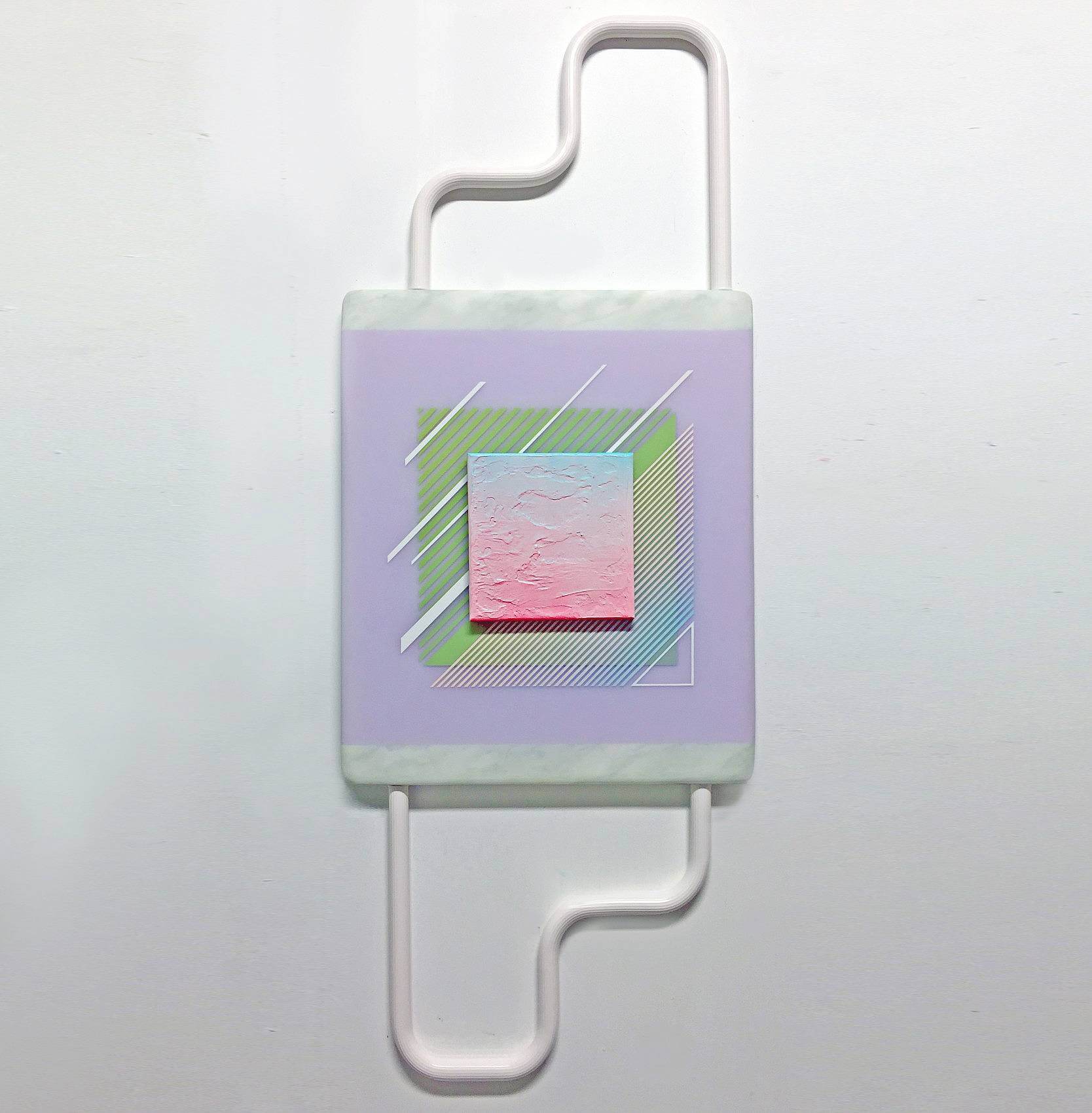 What is one of the bigger challenges you and/or other artists are struggling with these days and how do you see it developing? I believe that now more than ever, the main challenge as a creative is to remain current in the face of exponentially accelerating social progression and human evolution. Too many of us continue to ride on a wave of early success and in turn fail to stay relevant. It's an easy pitfall, mainly rooted in fear of failure or having to start over… of alienating a fanbase… of having to come up with yet another good idea that may or may not resonate with the public. We choose to play it safe, turning to the tried and true and consequently retracting from the avant-garde. A lot of very talented artists fall victim to this behavior and fail to unlock their full potential. Stagnation = Death. Artists are world builders; they have a civic responsibility as catalysts of social change & justice. Staying in a comfort zone just isn't part of the job description. We mustn't be afraid to burn it all down and start anew. It is vital to embrace change, to encourage progression and in turn let it transform our creative process.
How did your interest in art begin? Creativity was definitely innate and has been part of my life as long as I can remember. But just like the act of breathing it felt ubiquitous and natural, too mundane for me to identify any technical ability or 'aesthetic problem solving skills' as something out of the ordinary. It took a lot of coaxing from family members and friends to make me realize that I had a voice. Recognizing my own talent and taking it seriously took many years of mind-numbing odd jobs and introspection.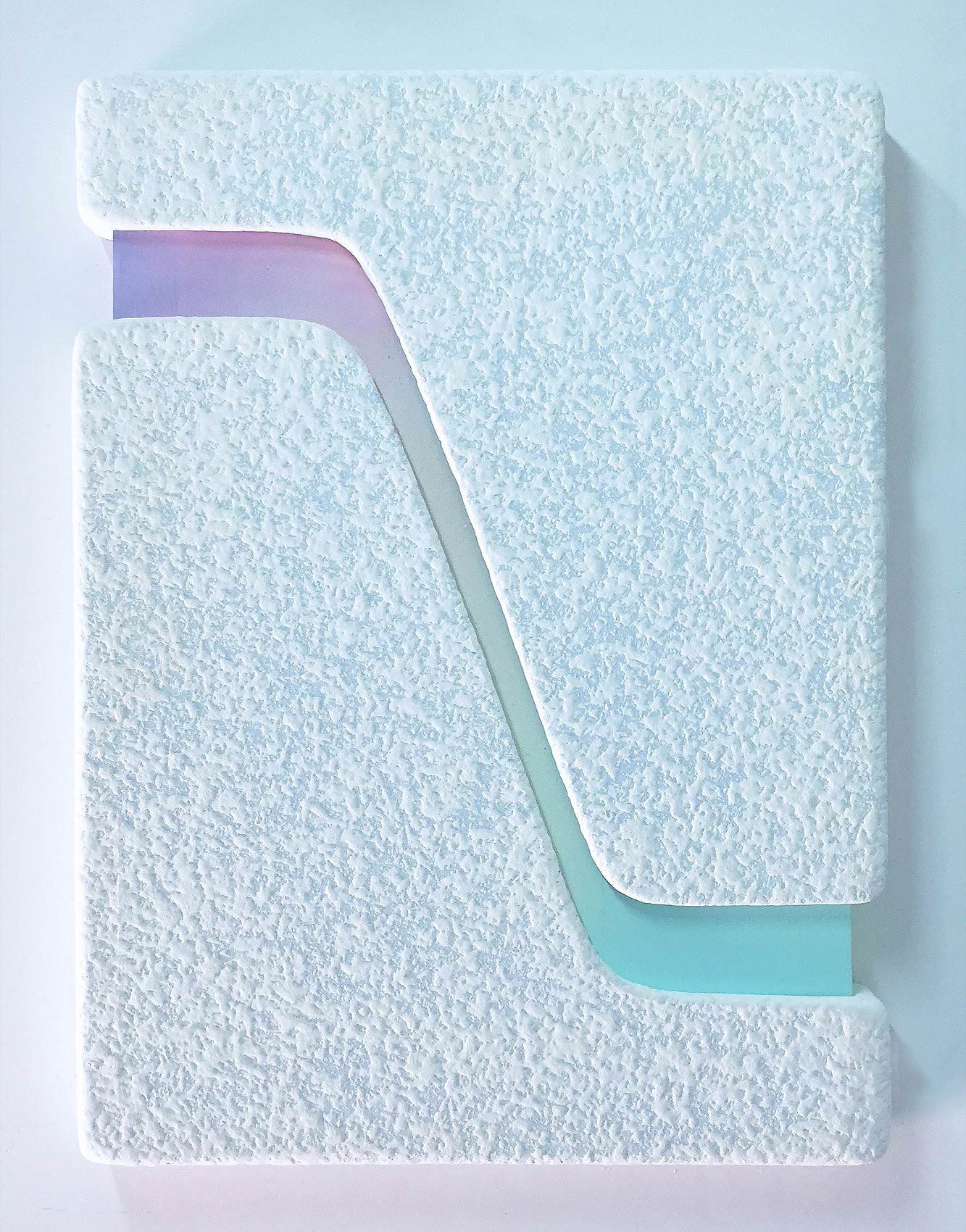 If you had to explain your work to a stranger, what would you say? My work employs unorthodox painting techniques that involve the intricate layering of pigment and resin to achieve a heightened sense of dimension and depth.
What at first glance appears to be the result of countless hours spent with graphic design software is revealed at closer examination to be meticulously handcrafted combinations of acrylic, spray paint, epoxy and even gold leaf applied on wood. These colorful compositions depict a kaleidoscopic vision, dense with movement and a combination of explosiveness and strict order, vibrancy and dreaminess, power and release. Feeling frenetic and alive, bright and shifting allegorical constructs present fleeting moments of harmony and dissonance as an immersive experience and a visual vocabulary that addresses social order within cosmic chaos, a mutation within the natural sequence.
These paintings depict space on macro and micro levels, reminiscent of society's interplay with architecture on an elementary base level. As energy and landscape are examined in less obvious, oftentimes absurd ways, I hope to establish a link between physical reality and its hidden structures of ubiquitous networks, addressing questions that determine humanity's expanding vernacular in the face of accelerating existential progression.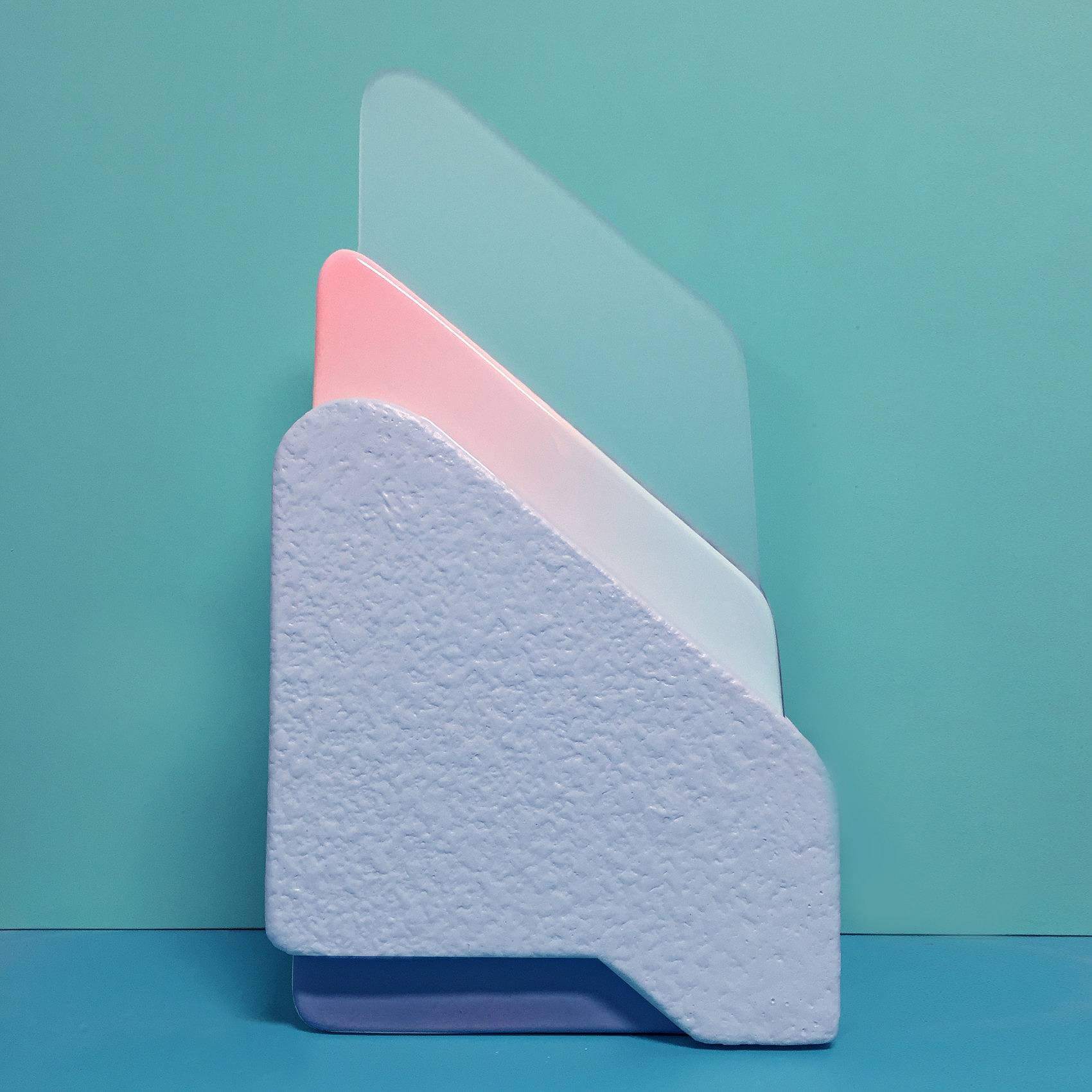 Do you have any guilty pleasures? Tell us about one. I like to aimlessly wander through home improvement stores.
What are you listening to right now? Made you a playlist: locastro for LVL3
What was the last exhibition you saw that stuck out to you? Kelley Johnson's 'Something that Hovers and Pulses Just Under the Surface'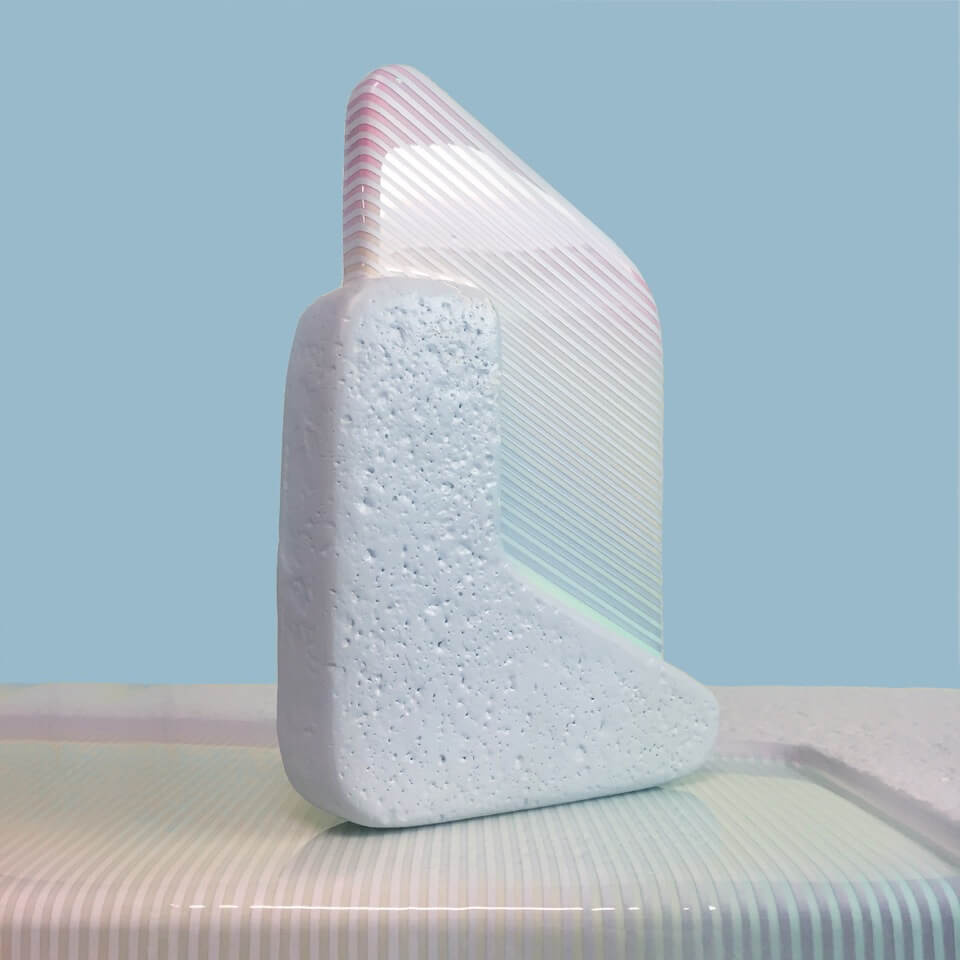 What artists are you interested in right now? So many… this is obviously incomplete but here's a list of names I'm super excited about: Takeshi Murata, Guy Goodwin, Ryan Lauderdale, Esther Tielemans, Mitch Payne, James Clar, Greg Bogin, Ryan Sullivan, Mark Flood, Jim Lambie, Simon Denny, Jon Rafman, Amanda Ross-Ho, Alex Da Corte, Kim Laughton, Tom Sachs, Brian Willmont, Zachary Leener, Kate Bonner, Orion Martin, TM Sisters, Jesse Greenberg, Przemek Pyszcek, Alex Israel, Bea Fremderman, Matthew Palladino, Barbara Kasten, Diane Simpson, Lala Abaddon, Esther Ruiz, Anne Vieux, Mark Hagen, Letha Wilson, Frédéric Platéus, Matthew Ronay, Erik Frydenborg, Ettore Sottsass, Thaddeus Wolfe, Terry Haggerty, Timur Si-Qin, Jason Martin, Joshua Citarella, Jonathan Campolo, Olafur Eliasson, Luis Gispert, Rob Pruitt, Kate Steciw, Ernesto Neto, Danh Vō, Mike Goodlet, Eileen Quinlan, Leah Guadagnoli, Dwyer Kilcollin, Addie Wagenknecht, Jose Dávila, Fernando Menis, Santiago Calatrava, etc.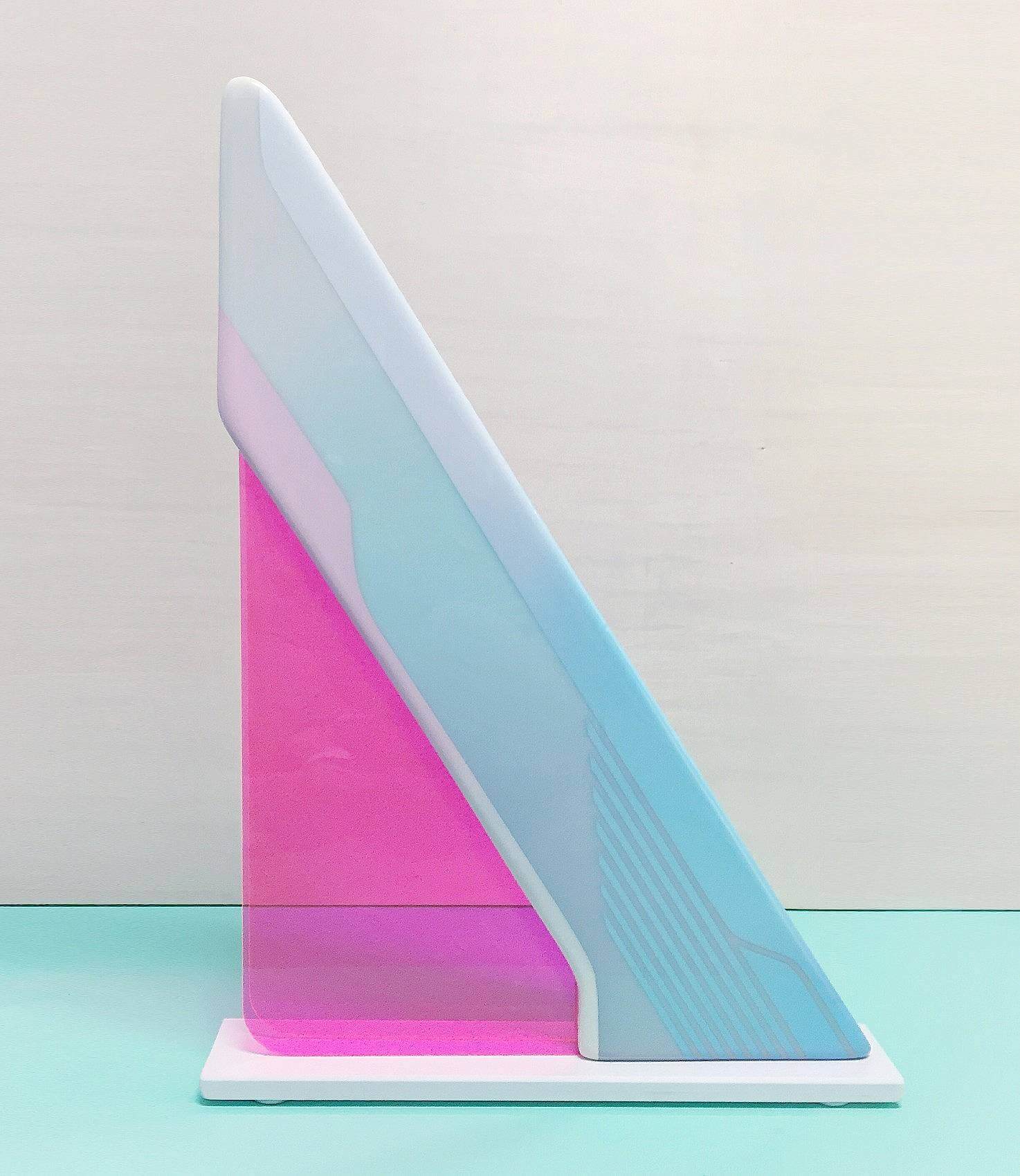 Can you share one of the best or worst reactions you have gotten as a result of your work?
@fac3t0f1nfinity Dude you're from another planet deep down. God bless you homie
@tropic.optics thank you for existing
@jack_of_all_shadows You create this? Fucking amazing man.. Future and past converge in the now
@vini.hurtado i've never wanted something in my life like i want this omg
@blue.bellie Whoa what is this
@miss_dabree-art sooooo sexxxsayyyy
@aznbai Wow, make more of this arty shit!
@arash.pxl I don't know why but I feel good when I see your gallery
@badbrilliance Your work makes me cry
@p.digger Explain please!!
@tinocle Sorry, but, What is this?
@mark.alan.diaz.design It's well curated, but what are we actually looking at?
@tito_ob Ok I'm officially done following your so called art page. How some people get paid for this shit is beyond me. Some is cool, most is whack but hey I guess many artists survive by the old axiom: there's no accounting for taste.