Przemek Pyszczek has been living and working in Berlin since 2010. His sculptures, paintings and installations deal thematically and formally with the utopian aspects of Polish architecture in the post ­communist era. Following his family's emigration from Poland to Canada during his childhood and his later studies in the field of architecture in Winnipeg, Pyszczek laid the focus of his recent artistic work on the phenomenon of mass-produced residential blocks, in particular on the embellishment of their façades and building structures, which also extend into the surrounding environment and, with this, into interconnected, urban systems. His interest in the deconstruction of these systems is founded, on the one hand, in formal analyses and, on the other hand, in autobiographical aspects. With his works, the artist makes references to colours, forms, specific visual features, ornaments, graphic structures and material situations, which he recombines, condenses and overlaps to create new relationships and contexts.

@pishcheck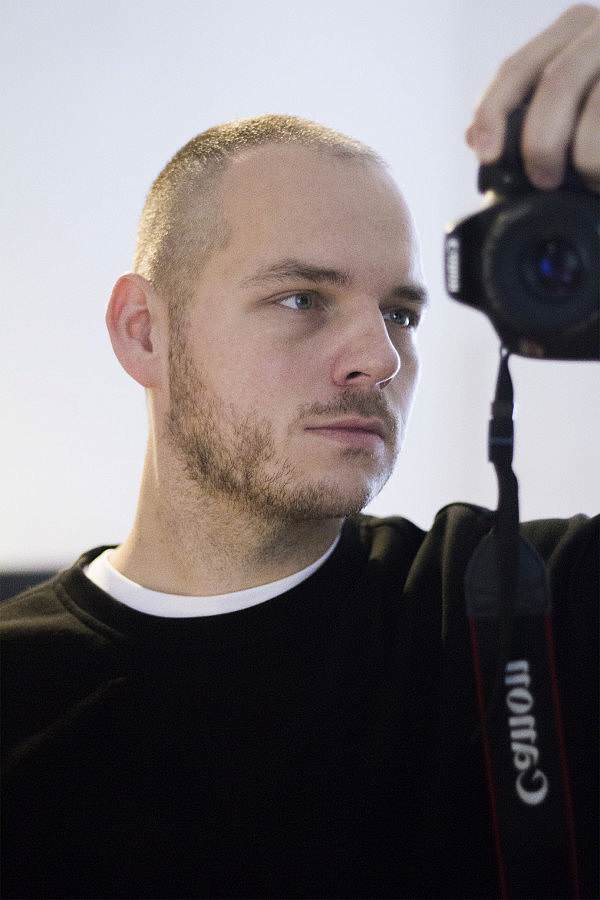 Tell us a little bit about yourself and what you do. I was born in Poland and moved to Canada as a child. I grew up in Winnipeg, and moved to Berlin six years ago. My work is based in sculpture and installation, and through research and abstraction, acts as a way of recreating a place and past that no longer exists.
What are some recent, upcoming or current projects you are working on? I recently had a solo show, 1989, at Belenius in Stockholm. I presented two new bodies of work – reliefs and sculpture that are based on found architectural reliefs and public artworks that originated in communist-era Poland. I'm in the studio currently expanding on these series for exhibitions that are upcoming next year.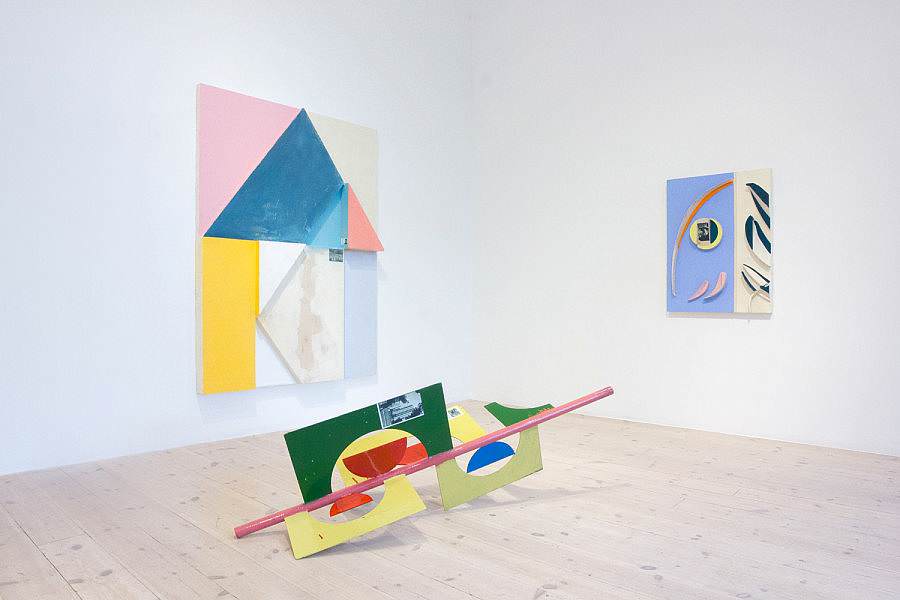 What is one of the bigger challenges you and/or other artists are struggling with these days and how do you see it developing? The precarious nature of being an artist is the biggest challenge. Dealing with the precariousness is often not in our hands – finding a stable studio, dealing with finances, exhibition opportunities, the ups and downs of being an artist… A lot of things in the world seem to be becoming more volatile and costly, so I don't know how much better things will get.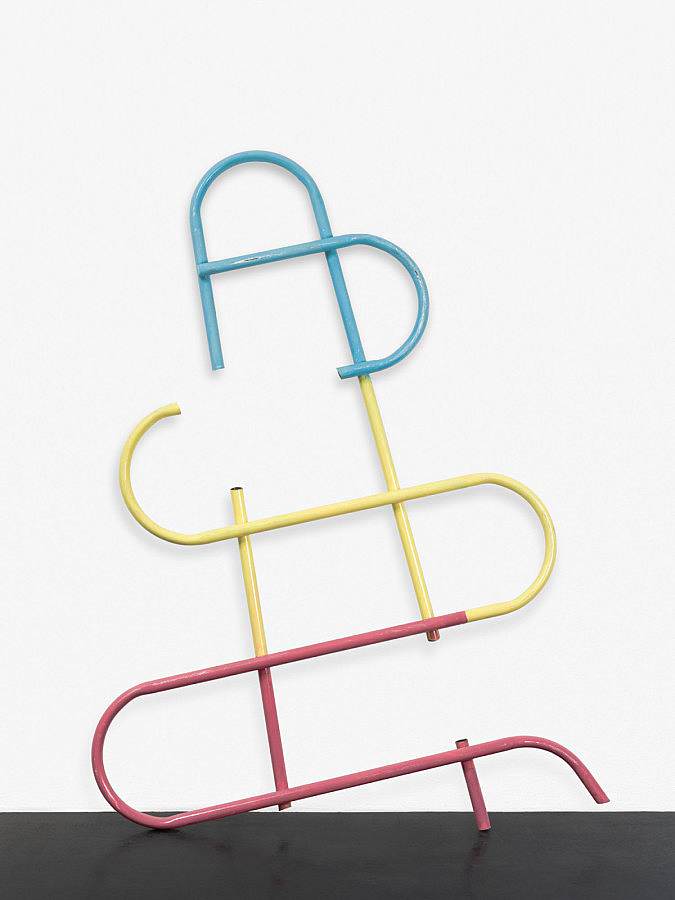 How did your interest in art begin? I studied architecture, and that was the first time where I was properly exposed to contemporary art in any sort of tangible way. Throughout the program, a lot of what we did was abstract and not about the built environment, so it allowed for lots of exploration.
If you had to explain your work to a stranger, what would you say? I travel around Poland, collecting images and experiences, and through that I'm trying to learn about a part of my history as it intersects with a greater social history.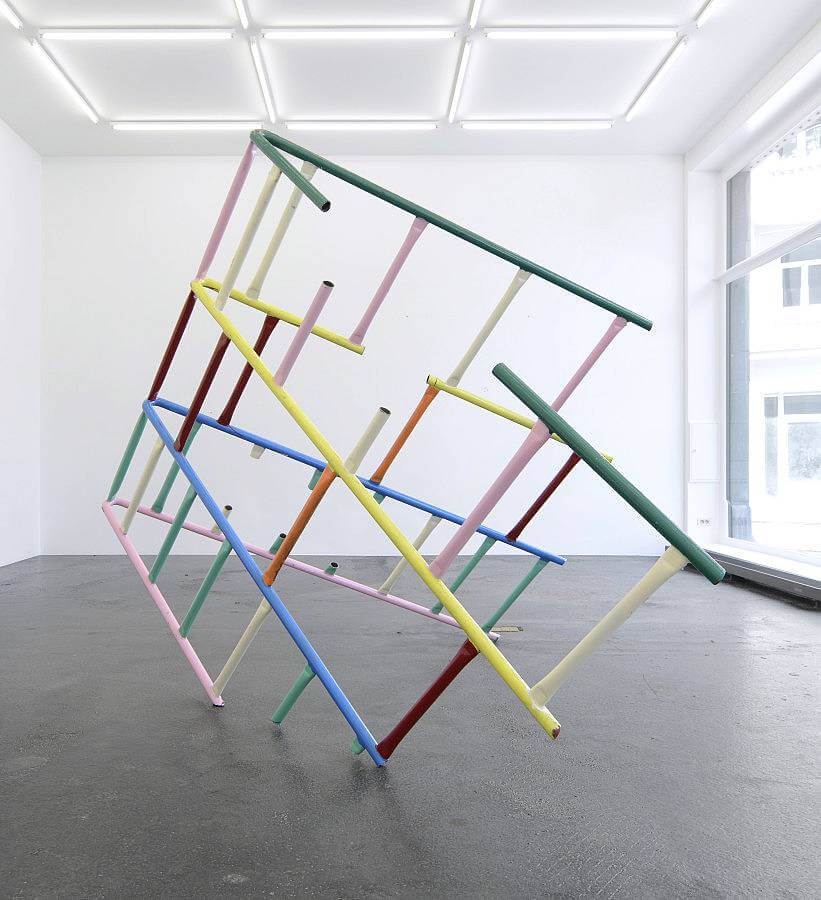 What materials do you use in your work and what is your process like? My work mostly makes use of building materials such as styrofoam, resin, steel, dibond, and paint. I'm interested in these materials as they relate to the objects and spaces that I am referring to in my work. I do research on the internet, read books, travel around Poland, and then I repurpose these sources and abstract them. I work with a metal shop in Poland and show them sketches or photos, and they help me recreate these found objects. In my studio I then work with these recreated objects – painting them, distorting them, or using them as components in larger works.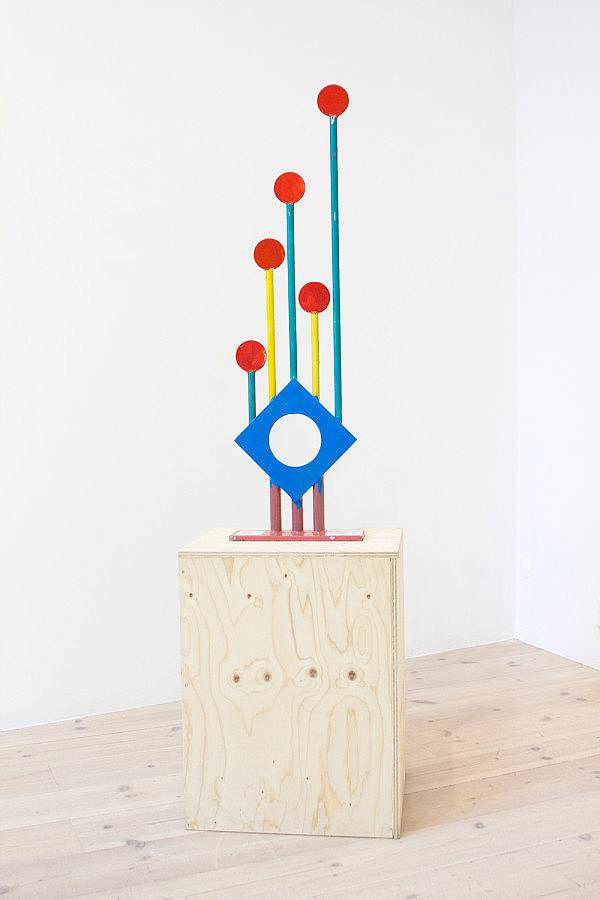 Favorite quote? "Less is a bore." -Robert Venturi
What artists are you interested in right now? Winston Chmielinski, Stephanie Comilang, Aleksandra Domanović, Thomas Dozol, Amir Fattal, Brendan Fernandes, Amir Guberstein, Oliver Laric, Lindsay Lawson, Divya Mehra, Jordan Nassar, Agnieszka Polska, Dean Sameshima, Jeremy Shaw, Brent Wadden, Helga Wretman, Michael Young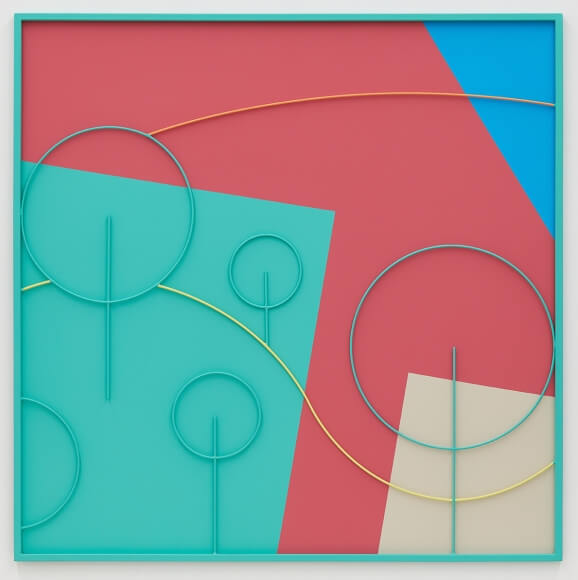 What are some of your favorite places in Berlin? Alexa, Bar Babette, Beach 61 at Gleisdreieck Park, Brammibal's Donuts, Tegel Airport, Veganz 
What was the last exhibition you saw that stuck out to you? Borna Sammak at Tanya Leighton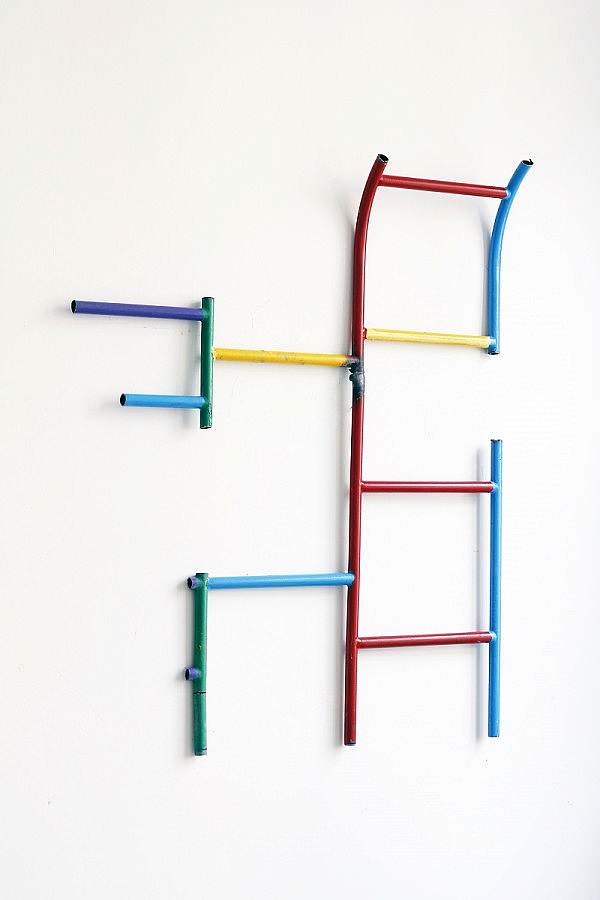 Snack/beverage of choice when working in your studio? Hearty salads and coffee.
What do you do when you're not working on your art? I like to cook, play beach volleyball and tennis, go on road trips, and enjoy the limited Berlin sunshine.
If you had not become an artist what do you think you would be doing? I don't know, because there's nothing else that is as exciting to me. I wish I could be a professional tennis player though, but I'm not nearly good enough.
What are you listening to right now? Brandy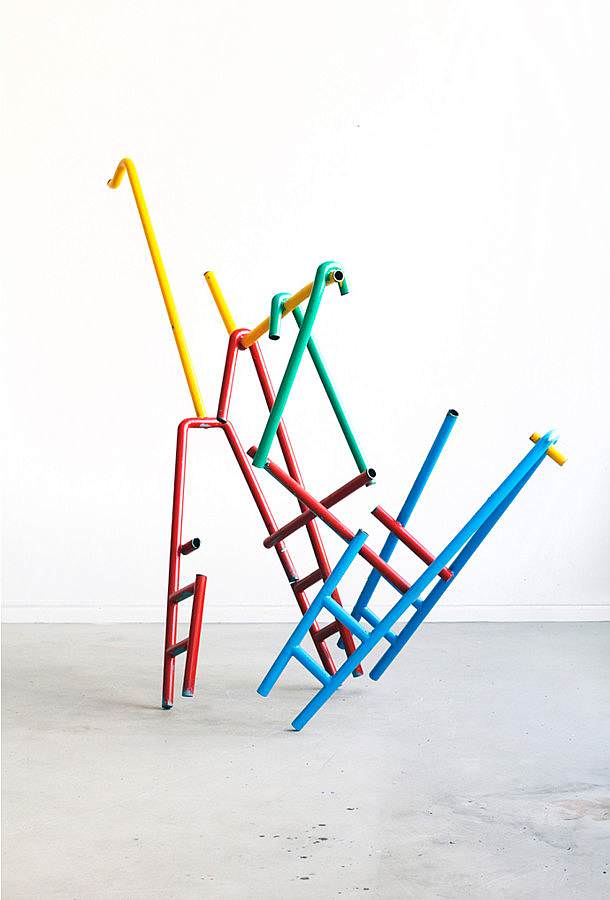 What are some of the best or worst reactions you have gotten as a result of your work? The best reactions have been from people who have personally identified with the work, saying it reminds them of their childhood, or they connect it to places they have experienced. The worst reactions haven't been terrible because they haven't been made to my face, but the most negative to me has been something along the lines of "this looks like X artist's work".