Manor Grunewald is an artist working with painting and installation based in Belgium. Recent solo and duo shows include Stand-Inn**** at Johannes Vogt, Incubate with Simon Laureyns at Incubate festival Tilburg, Concrete with Jugoslav Mitevski at Geukens & De Vil Knokke (Belgium), and What's the trick Rennie? at Frans Masereel Centrum Kasterlee in Belgium.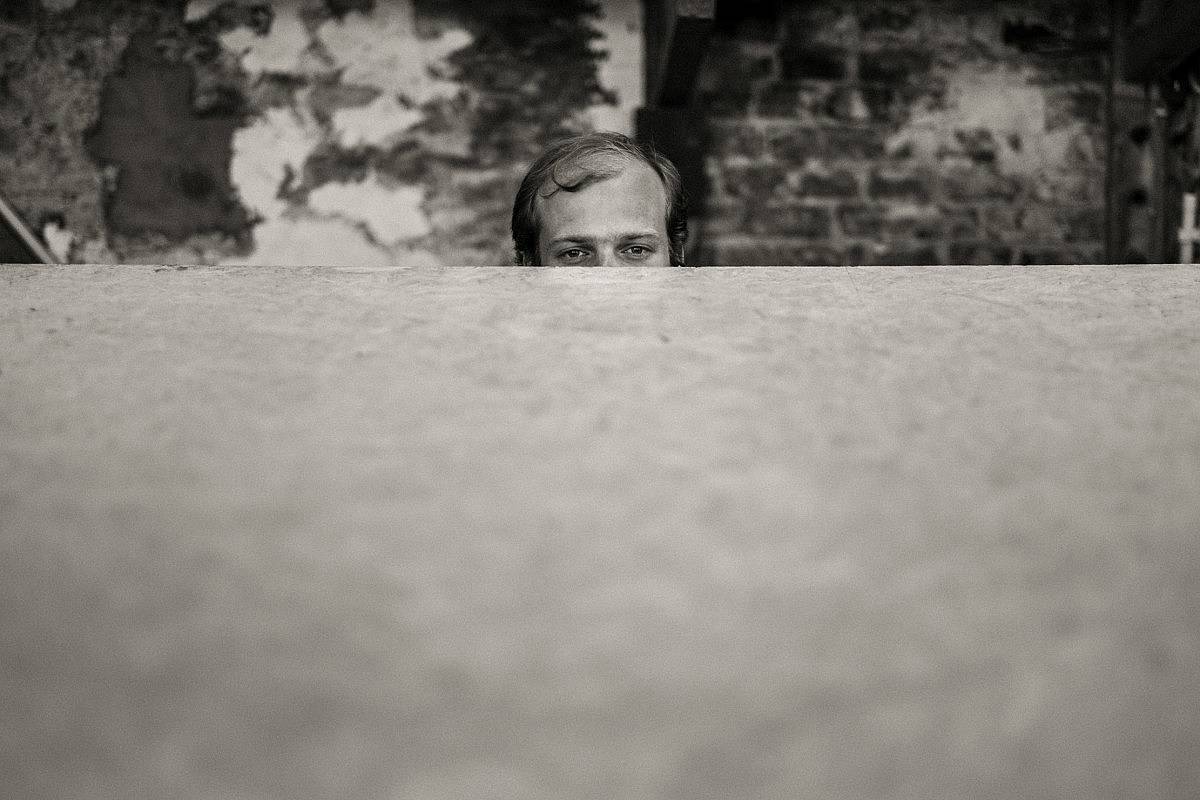 Tell us a little bit about yourself and what you do. I live in Ghent, Belgium with my wife Lisa. For the last years I've been working on paintings and installations that are in-between painting, graphic design and minimalistic sculptures.
What are some recent, upcoming or current projects you are working on? I just had a solo show at Johannes Vogt and was in a group show at Galerie Derouillon in Paris curated by Olivier Kosta Théfaine.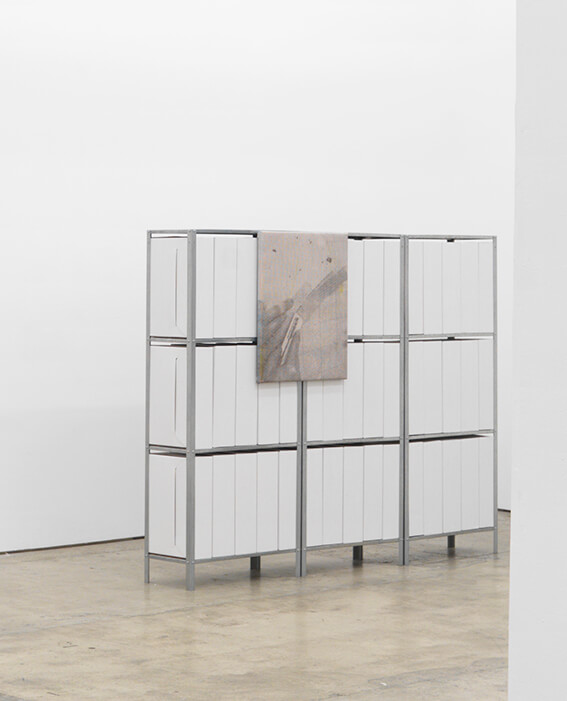 The upcoming shows include a group show in Mexico at Fifi Projects, a solo show Berthold Pott gallery Cologne, a duo booth at Art Cologne fair, a group show in Lisbon Portugal, a group show at Brand New Gallery in Milan, Neighbours, a group show I curated at Bologna Italy, a solo show at Rolando Anselmi project space in Rome, and a group show in Copenhagen. I am also working on a new publication with artist Margo Wolowiec.
What is one of the bigger challenges you and/or other artists are struggling with these days and how do you see it developing? I guess to have the right balance with all new social media like Instagram. A lot of people in the art world are very easily connected to new artists because of Instagram and create a hype around some new ones in a second. In a lot of times people keep floating on the surface without intention to look deeper into the work or keep following the process trough time.
If you had to explain your work to a stranger, what would you say? It depends if it is a stranger that is connected to art and have the right interest then I would rather describe the work a bit and the process. But most of the times when it's a stranger that does not have any connection with art, I try to avoid a talk about my work. Because a lot of people still have a narrow mind about artists. If you say you're a painter then they ask: 'What do you paint abstract or figurative' And then most of the times the small talk goes further on if you can make a living out of it or not… If not they consider it a hobby and if so they ask the value of your work. So nothing interesting at all for both.
What materials do you use in your work and what is your process like? My work in general always starts from found footage. In pop art the use of found images had a direct visual link to the source and reflects on consumption society for example. For me the found footage functions more as buckets and tubes of paint in the studio. It doesn't matter that much what the image is at the start. It is just a tool to get further on and see what happens after different reproductions of it by a copy machine in black and white. You win and lose some quality of the original image. That becomes interesting as the form takes over for me rather than the subject of the original. By copying these reproductions further on over others and by just using small parts it becomes more of a collage and Photoshop layering intention of working. It is important to me that the copy machine has more control than me, and you are pushed to its limits of capacity rather than making those on the computer. The limitation of contrast, scale, only able to add darker ink on top of each other or color of paper fascinates me. Also the speed of how to generate new printed images is great. So in a way everything becomes source material once again as it tumbles further on in the process. After that all those studies are scanned again and selected parts reproduced on large scale synthetic canvas or mesh canvas. So the process of painting itself starts here. And I try to play with boundaries of analog and digital painting by adjusting the print with oil, acrylics, spray paint so you don't clearly see what is printed or painted.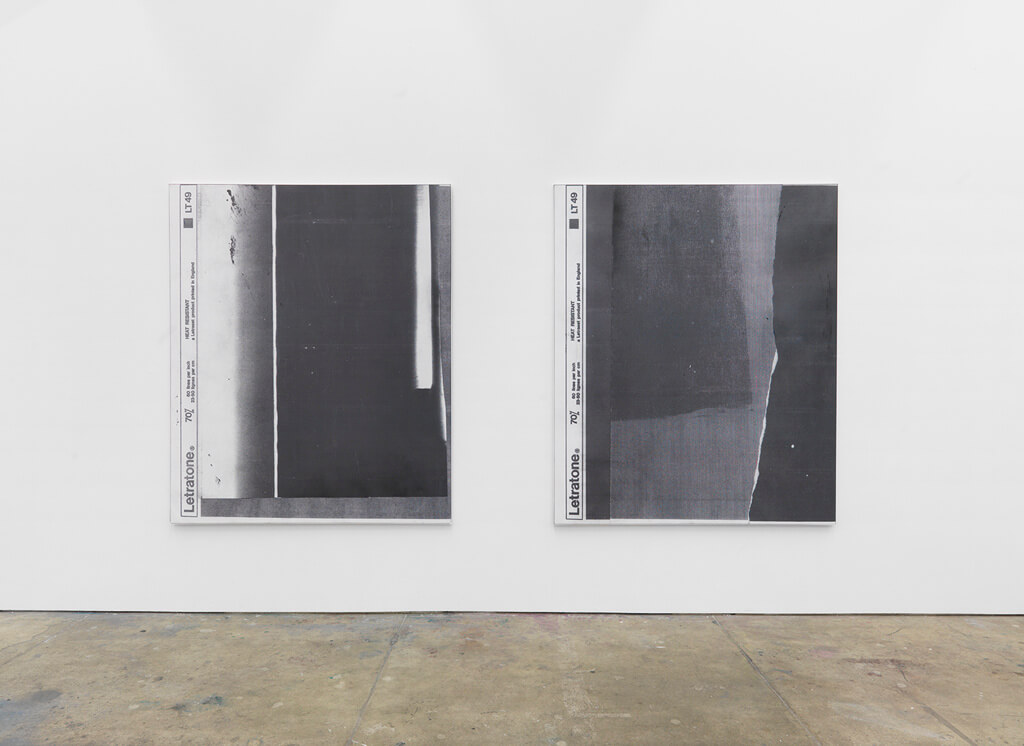 Tell us a joke. What did the artist say to the dentist?
Matisse Hurt
What artists are you interested in right now? Marie Lund, Wade Guyton, Magali Reus, Oliver Osborne, Dan Rees… actually way to many interesting artists to mention.
What's your favorite thing about your city? It is small and relaxed, which makes it easy to focus on work. Also it's easy to quickly connect to other cities in Belgium.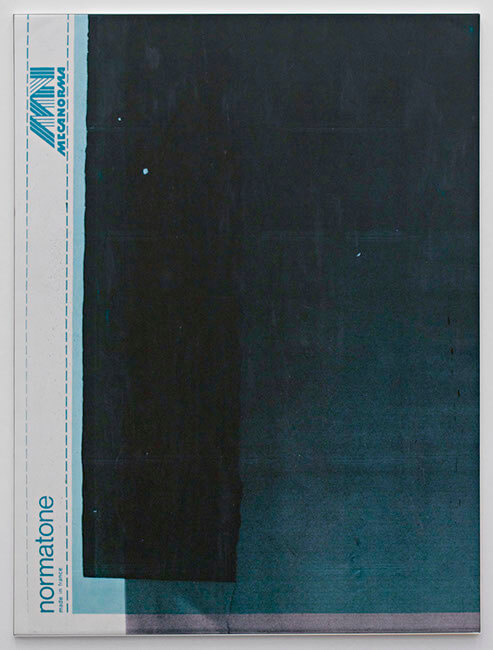 What was the last exhibition you saw that stuck out to you? I really liked the Tom Burr solo show called Circa at Bortolami gallery. Good balanced show and the works in the last space are more then great.
What are you listening to right now? Last days albums by Raketkanon, Millionaire, Sebastien Tellier, William Basinski, Le Le, Ryuichi Sakamoto…
Can you share one of the best or worst reactions you have gotten as a result of your work? During an open studio at ISCP in New York a women came in and directly asked for the restroom went out and never came back.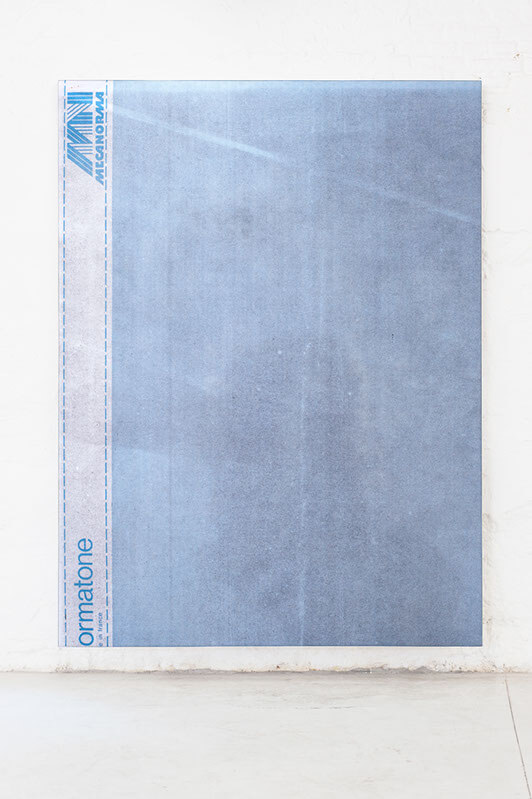 Background: Rennie solo show installation view, 2015