Guy Yanai was born 1977 in Haifa, Israel, and currently lives and works in Tel Aviv. He attended Parsons School of Design and the New York Studio School, and received a BFA from Hampshire College, Amherst, MA. Yanai has exhibited at the Velan Center for Contemporary Art, Turin; Rothschild 69 Kunsthalle, Hangar Bicocca, Milan; The Spaceship on Hayarkon 70, Ashdod Museum of Art, Charlotte Fogh Gallery, Aarhus, DeBuck Gallery, ALICE Gallery, Brussels; and Le Coeur, Paris, among others.
Recent solo exhibitions include Ordinary Objects, Haifa museum for Art, Guy Yanai at Rod Barton, London, Ancienne Rive at Ameringer McEnery Yohe Gallery, NYC; Diary at Galerie Derouillon, Paris; First Battle Lived Accident at Alon Segev Gallery, Tel-Aviv; Accident Nothing at Aran Cravey Gallery, Los Angeles; Battle Therapy Living Room at the Velan Center for Contemporary Art, Turin; and Lived & Laughed & Loved & Left at La Montagne Gallery, Boston. A future solo exhibition is planned at Rod Barton, Brussels (April 2016), and a future group exhibition is planned at Charlotte Fogh Gallery, Aarhus (April 2016) and Derouillon Gallery, Paris (May 2016).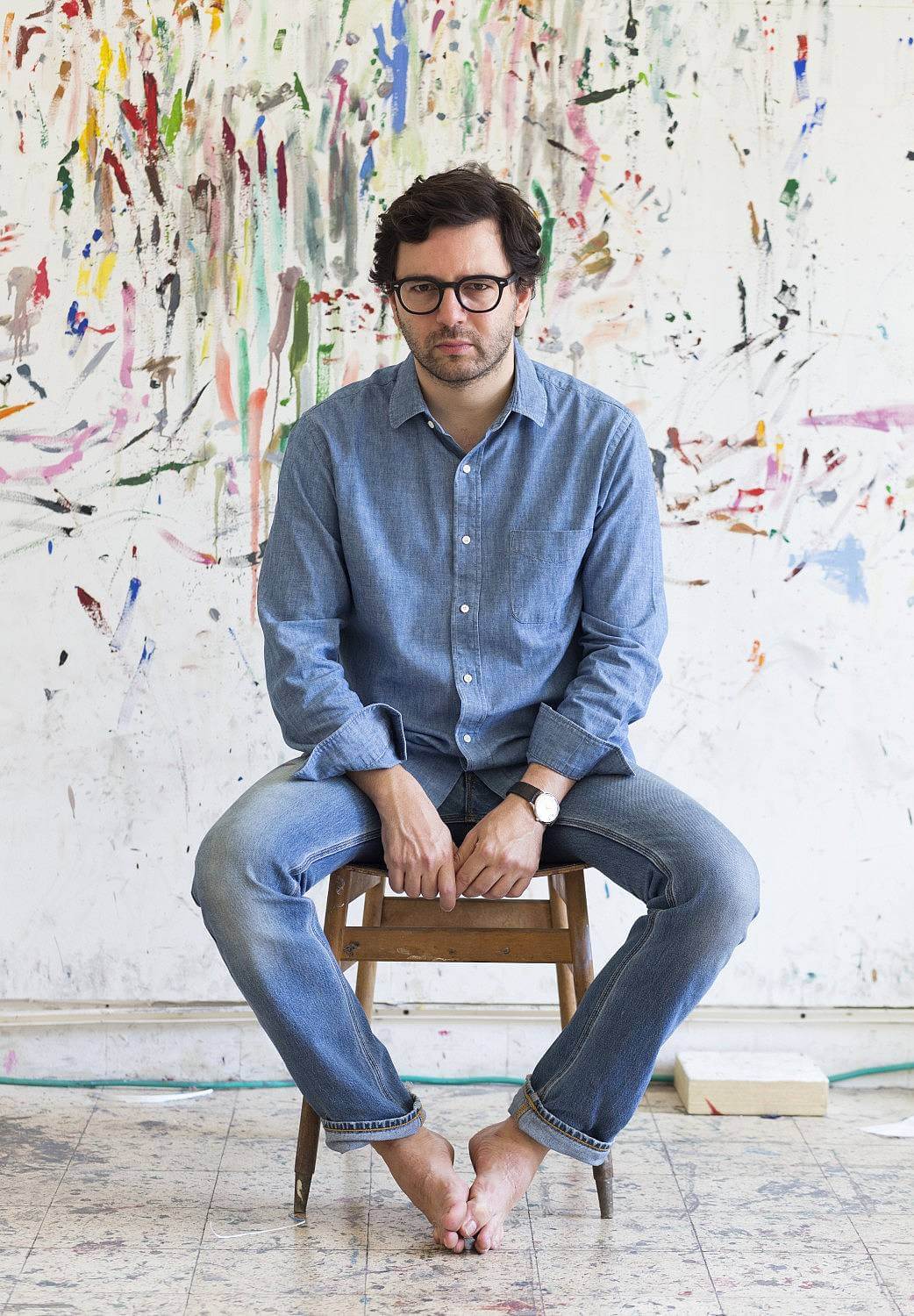 Tell us a little bit about yourself and what you do. Hello, I paint as much as I can in my studio. I try to run my studio like an accountants office or something like that. I don't work at night that much. I try paint things that around me and things that touch me.
What are some recent, upcoming or current projects you are working on? The past few months have been very busy with shows in London, NYC, and Paris. I have a museum show up in my hometown of Haifa. Working now on a bunch of group shows and fairs and a solo show in Brussels at Rod Barton.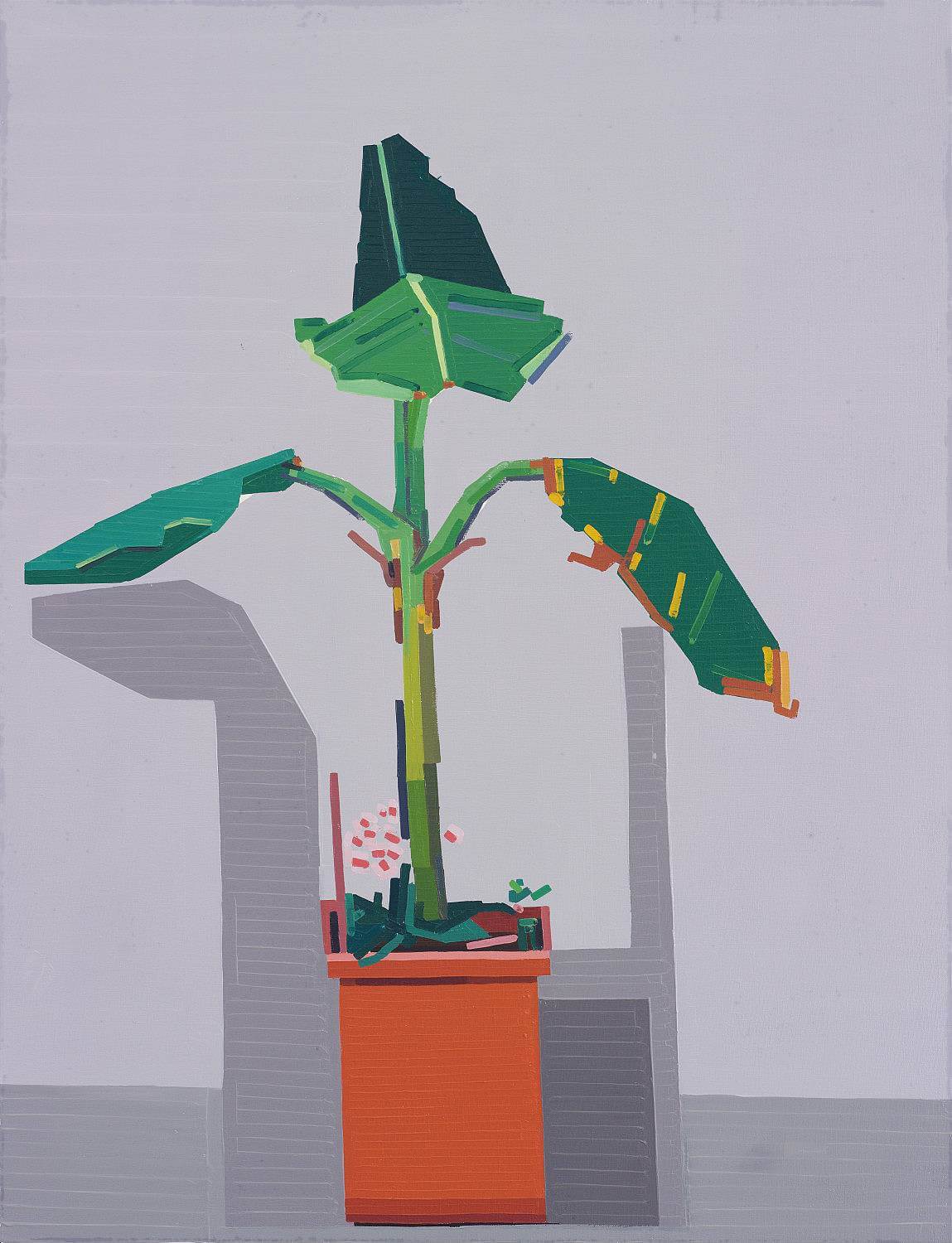 What is one of the bigger challenges you and/or other artists are struggling with these days and how do you see it developing? Logistical, security, and the need to produce a lot. I think there is much more pressure now then there was twenty years ago. It's very fast paced now.
How did your interest in art begin? It never began, it was always there like a demon, the moment I embraced it was good.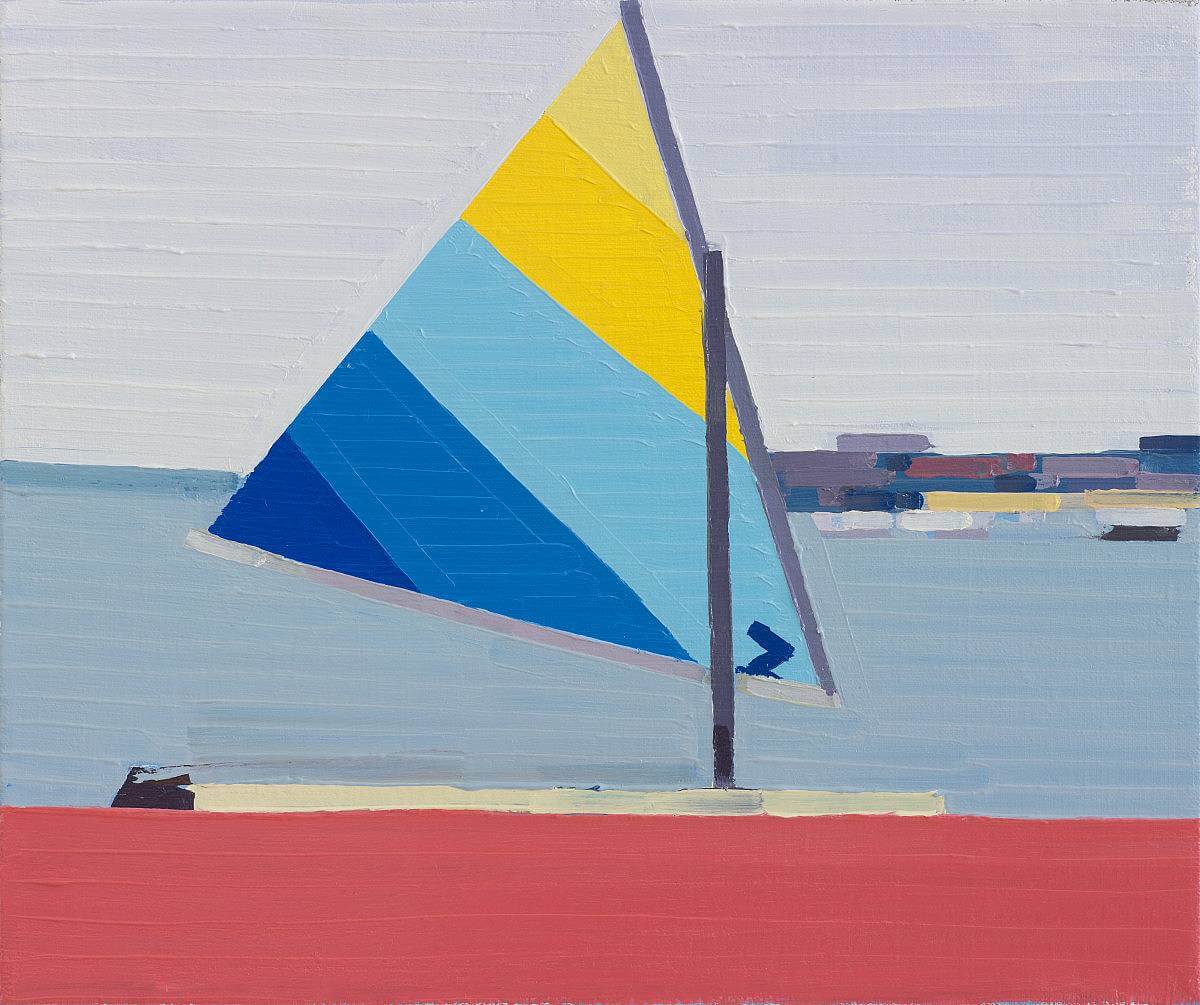 What are you listening to right now? Pretty much what the Apple music iTunes things tells me is "for you".
What was the last exhibition you saw that stuck out to you? I still think about some shows from 1995 at the MOMA in NYC, the Cy Twombly show, the de Kooning late work show, the big Mondrian show. The Matiesse cutout show in Tate London was mind blowing.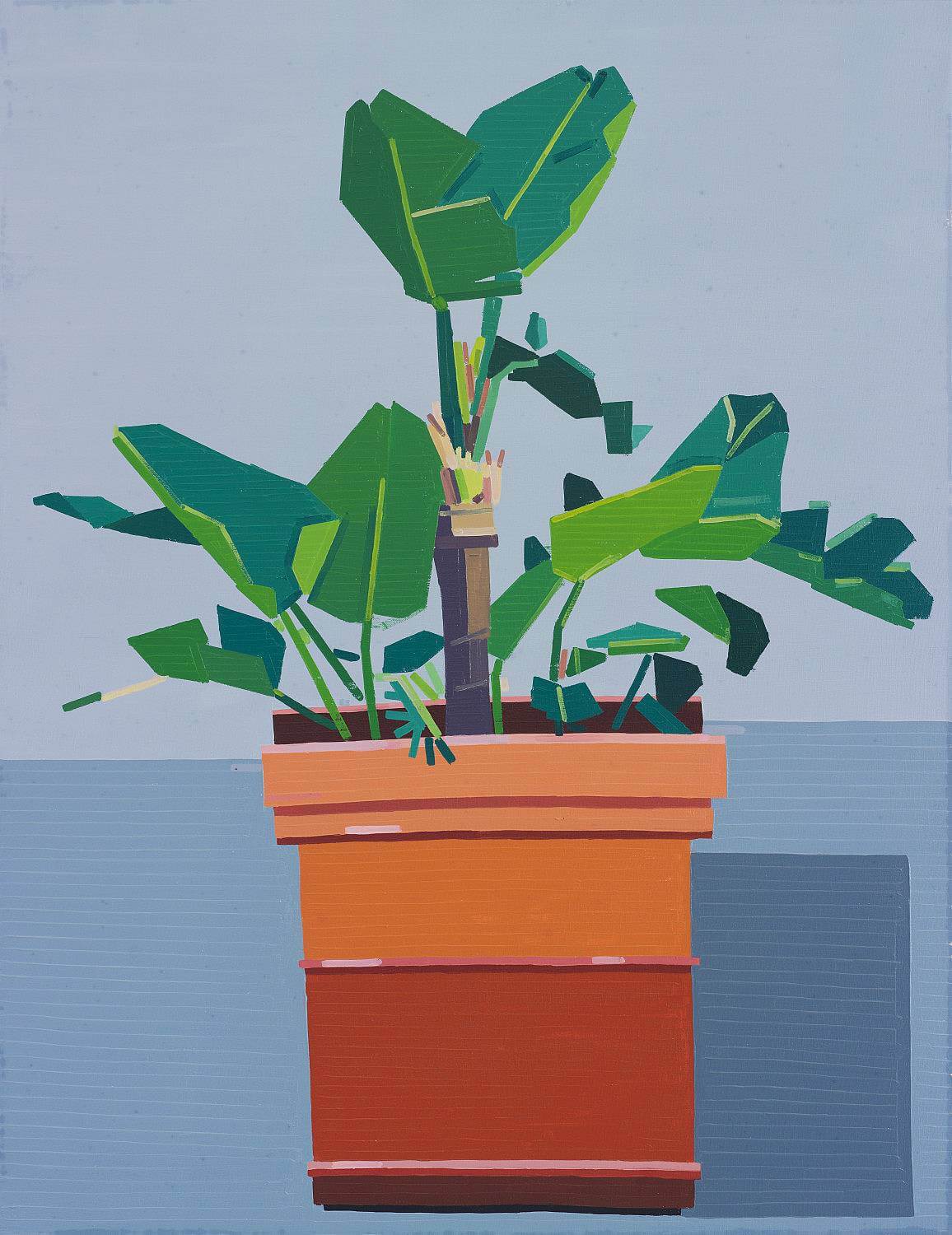 What artists are you interested in right now? Pierro della Francesca, Fra Angelico, Sasetta.
What do you collect? If I had the ability I would collect a lot more. I have a few Tal R pieces, two Jonas Wood & Mark Grotjahn collbs. A Nathalie du Pasquier drawing. I should trade more with artists. I traded with Brian Alfred and have a great collage of his.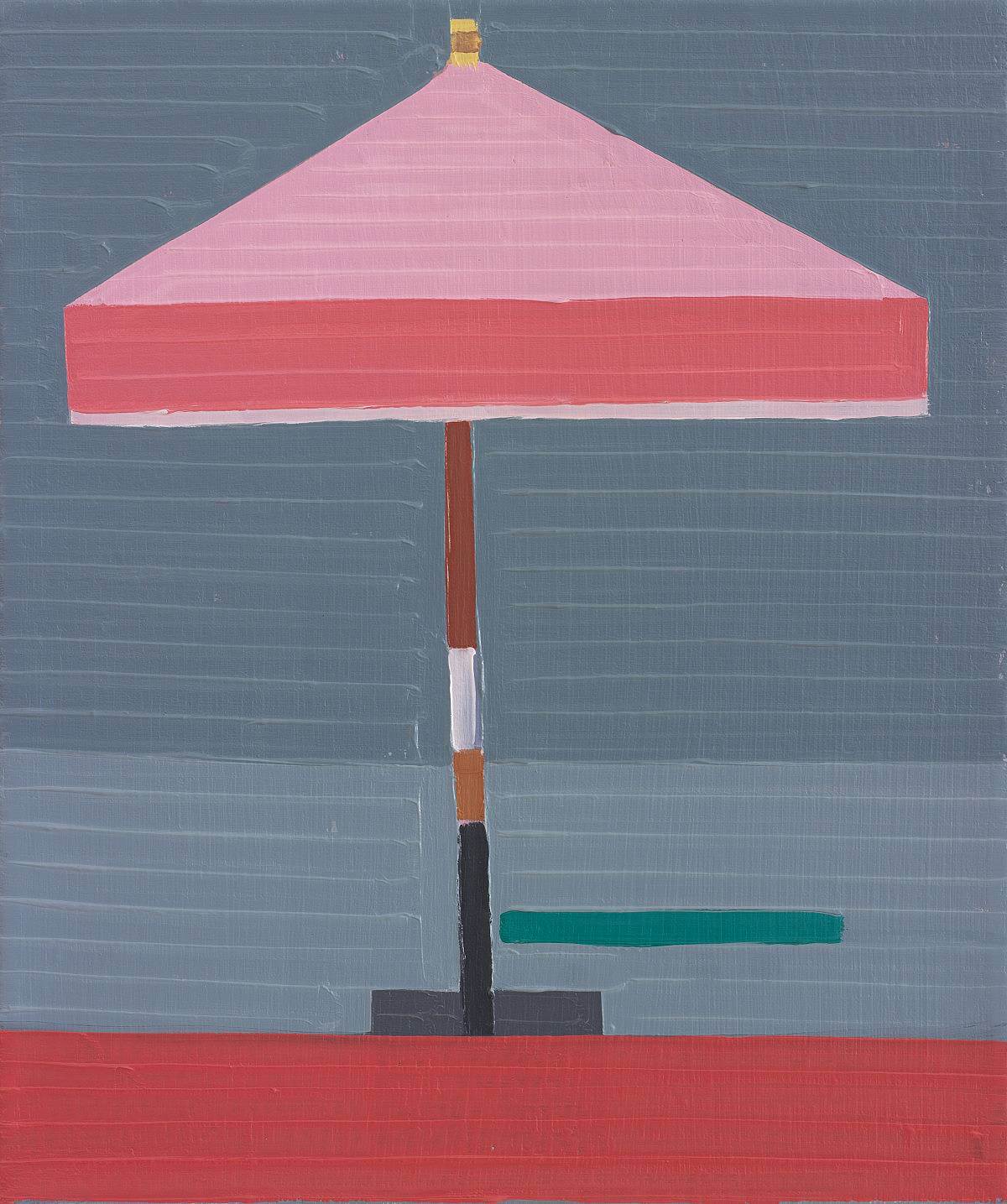 What is your snack/beverage of choice when working in your studio? San Peleggrino, coffee, cookies, sandwiches from the restaurant.
Can you share one of the best or worst reactions you have gotten as a result of your work? "Oh you must be so happy," that response really irritates me :), the best responses remain intimate.