J. Michael Ford explores intangible notions of desire and vulnerability through form. He recently received an MFA from the School of the Art Institute of Chicago and graduated with a BFA in sculpture from Pratt Institute. His works have been exhibited in New York, Philadelphia and Chicago with recent shows at Hume, Cornerstore and Vox Populi.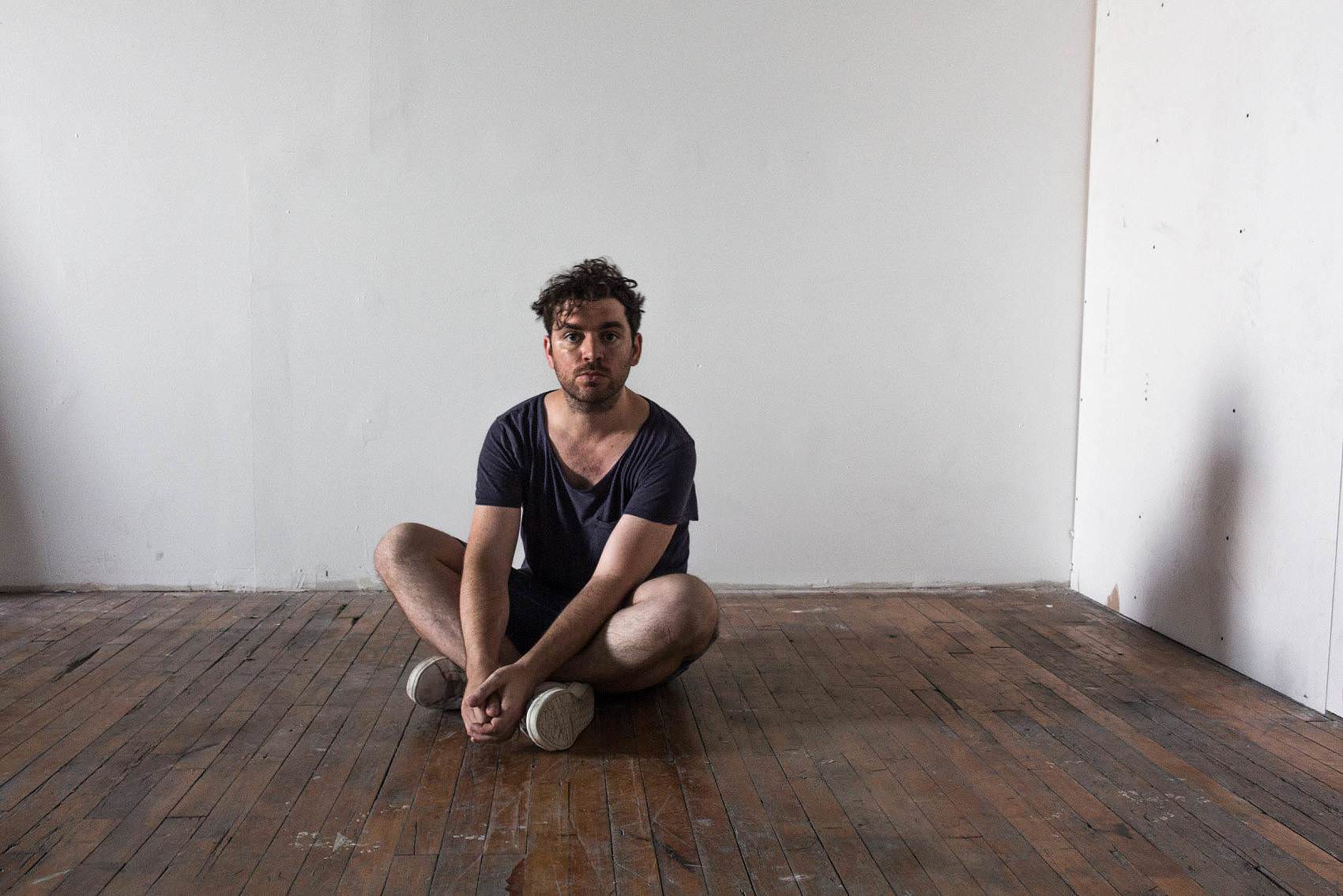 Tell us a little bit about yourself and what you do. I'm an interdisciplinary artist based out of Chicago. I've been working on a series of abstract works that celebrate expressions of the body and its potential to contain multiplicities. These works function as metaphors for human connection and I'm interested in how considerations of desire can be performed and transformed into objects. I bend pipes into sensual, subtly erotic forms, and paint them with a variety of surface applications. These are located somewhere between paintings, sculptures and drawings. Through this recent work I've been sorting out complexities that pertain to one's identity and how this can manifest through simple minimal forms.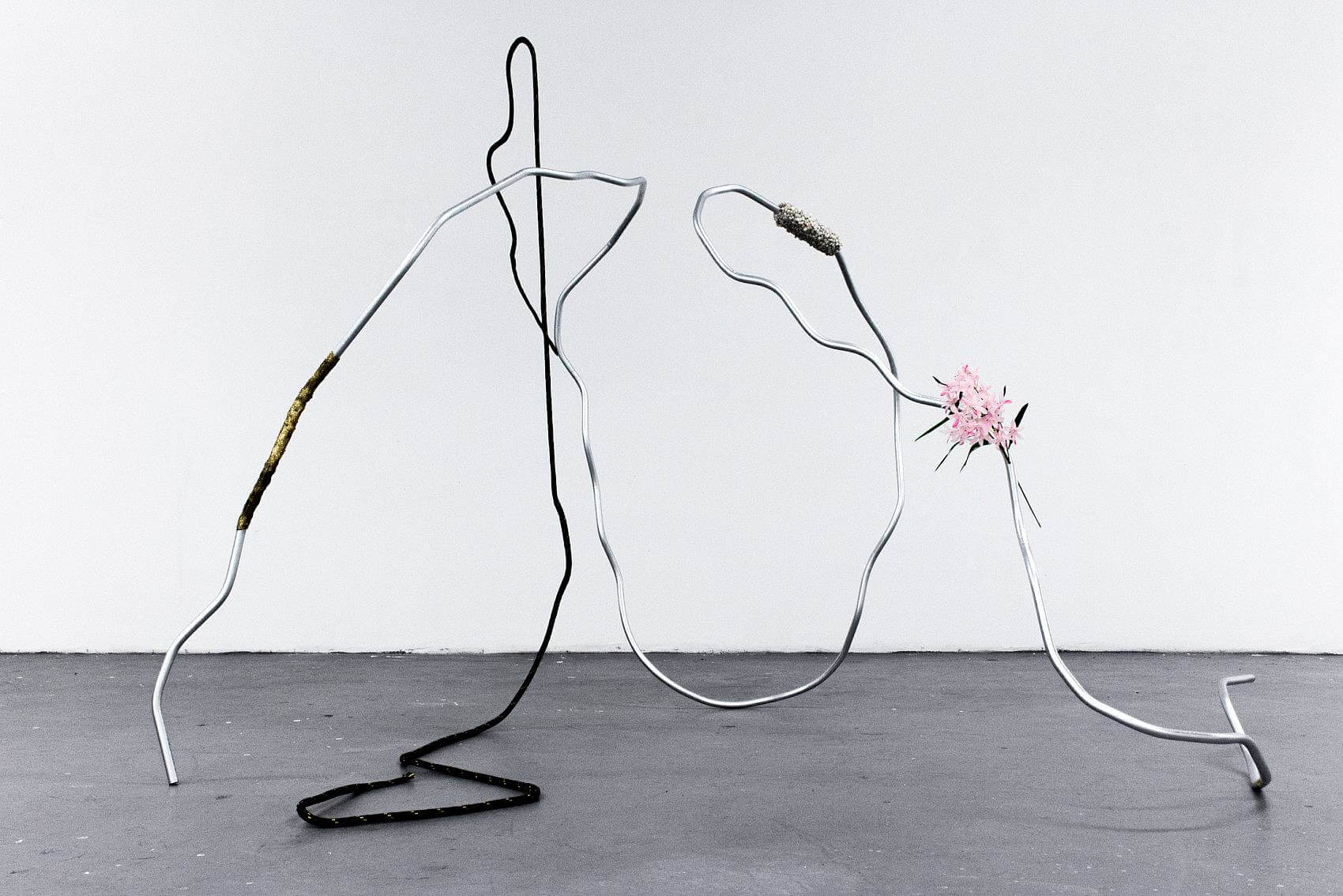 What are some recent, upcoming or current projects you are working on? I currently have work included in a show at Hume Chicago, alongside the work of Brian T. Leahy and Margaux Crump. The show, Our Lovely Secret Wreck features a publication which explores the themes of desire and attachment relating to the exhibition. This includes contributions from Rachel Beeton, Jeremy Biles, Matthew A. Coleman, Margaux Crump, Jake Eshelman, Lindsay Garbutt, Adam Griffin, and Daniel Woody, and is a standalone piece that I'm happy to be included in. This fall I'll be participating in EXPO Chicago with the SAIC show "Y" curated by Edra Soto, followed by a residency at the Vermont Studio Center.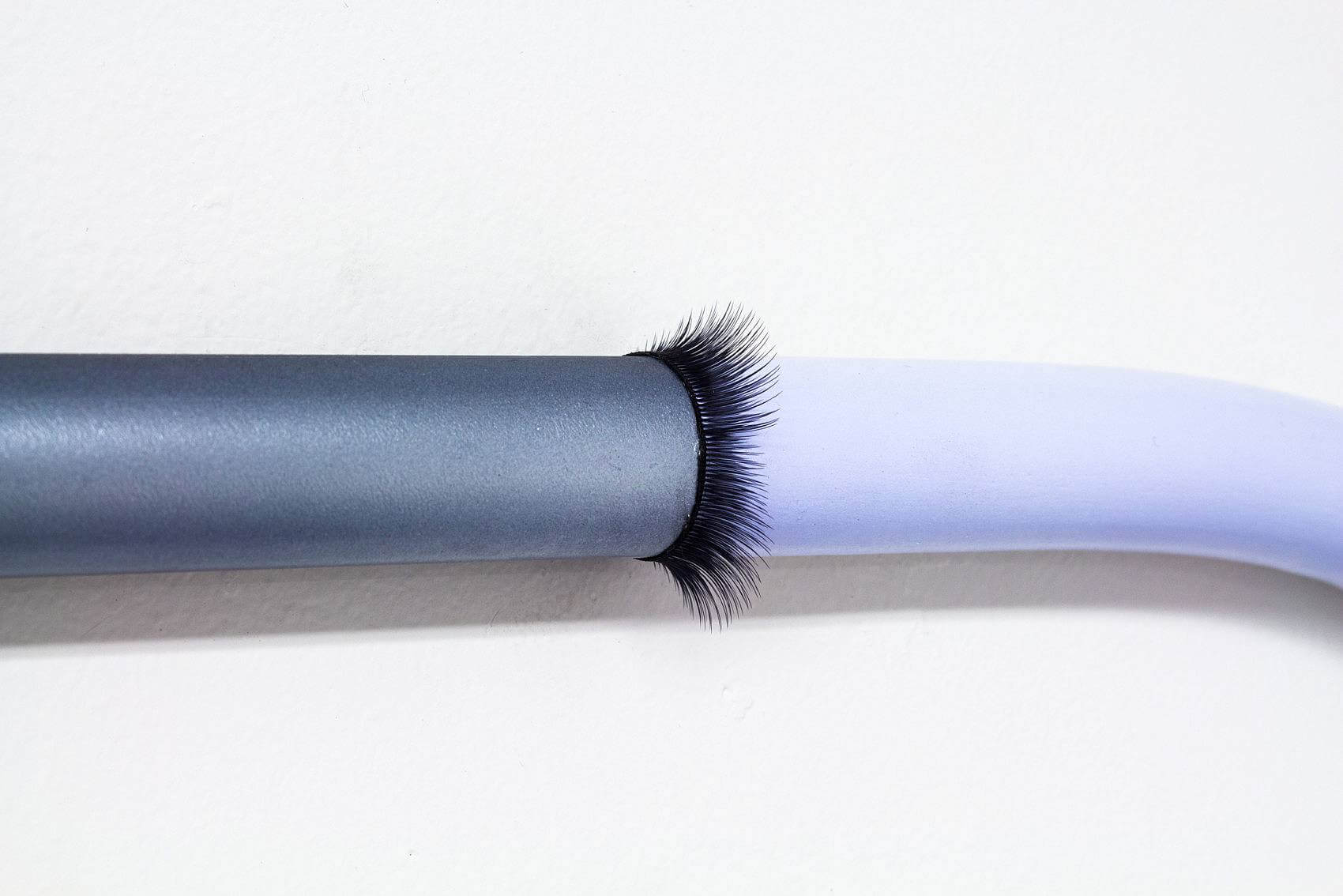 How did your interest in art begin? Growing up in suburban Philadelphia, I wasn't exposed to much art. I think creativity and expression happened through my family. My father, is a composer and my mother is a singer. I witnessed their longtime collaboration through the course of my upbringing. They create profoundly beautiful and emotionally complex songs. Thinking back, this became a model that I always believed could be pursued.
I have always acknowledged my suburban upbringing as facilitating my initial ideas of culture. I discovered my individuality through frequent walks through the mall, and endless amounts of MTV. I also used to draw comics. Only later did I begin to seek out art classes when I attended a Pre-College program at Pratt Institute. That experience of briefly living on my own in New York City at the age of 17 really changed my outlook on life and what it meant to be an artist in practice.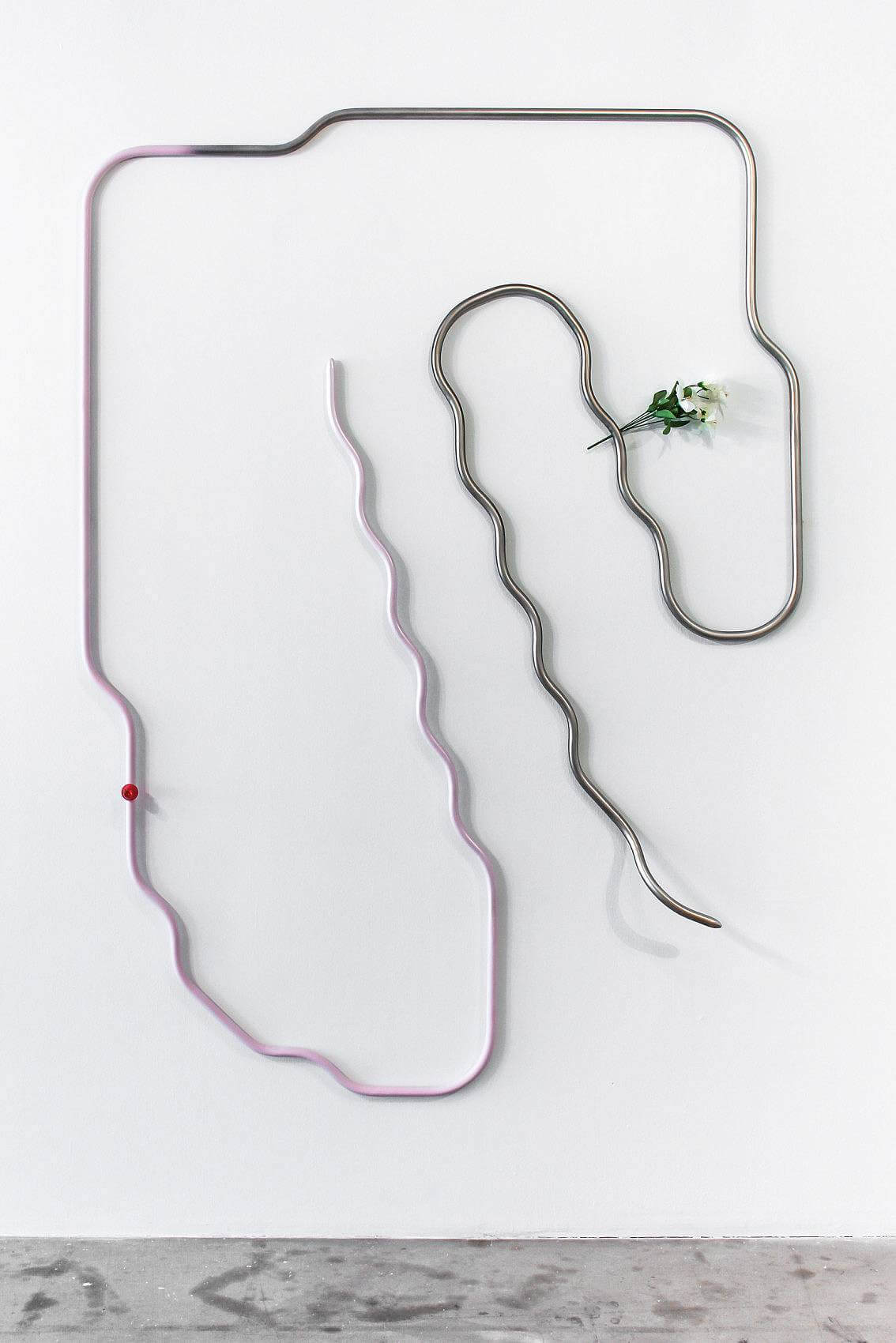 Do you have any guilty pleasures? Tell us about one. I surely have my indulgences. Coffee, croissants, long naps. I could go on. I watch professional basketball as much as I possibly can. I think 'tuning out' is incredibly healthy in certain quantities and this fights any feelings of guilt that can come with it.
What are you listening to right now? I find most of the music I hear lately is being played peripherally in cafe's, stores or on the street. Right now I am listening to what sounds like a late Talking Heads song in a cafe. I think it's from Little Creatures, which to me is an odd album in their oeuvre. I can often become refreshed by listening to a particular artist's lesser known or overlooked albums. It's a bit like hearing them for the first time.
I go through phases where I obsess about music and times when I don't. In graduate school, I had a conversation with Jim Lutes about not feeling inspired about music. As a graduate advisor, he offered that it could be an indication of a change in taste, which is often synonymous with a period of transition or growth.
Last night I listened to Double Fantasy by Yoko Ono and John Lennon. As iconic as these two are, songs on this album really take me to strange and beautiful places, candidly exploring myself through their relationship. I remember reading The playboy interviews with Lennon/Ono and being so struck by the evolution of their relationship and how explicit they were in discussing their marital problems.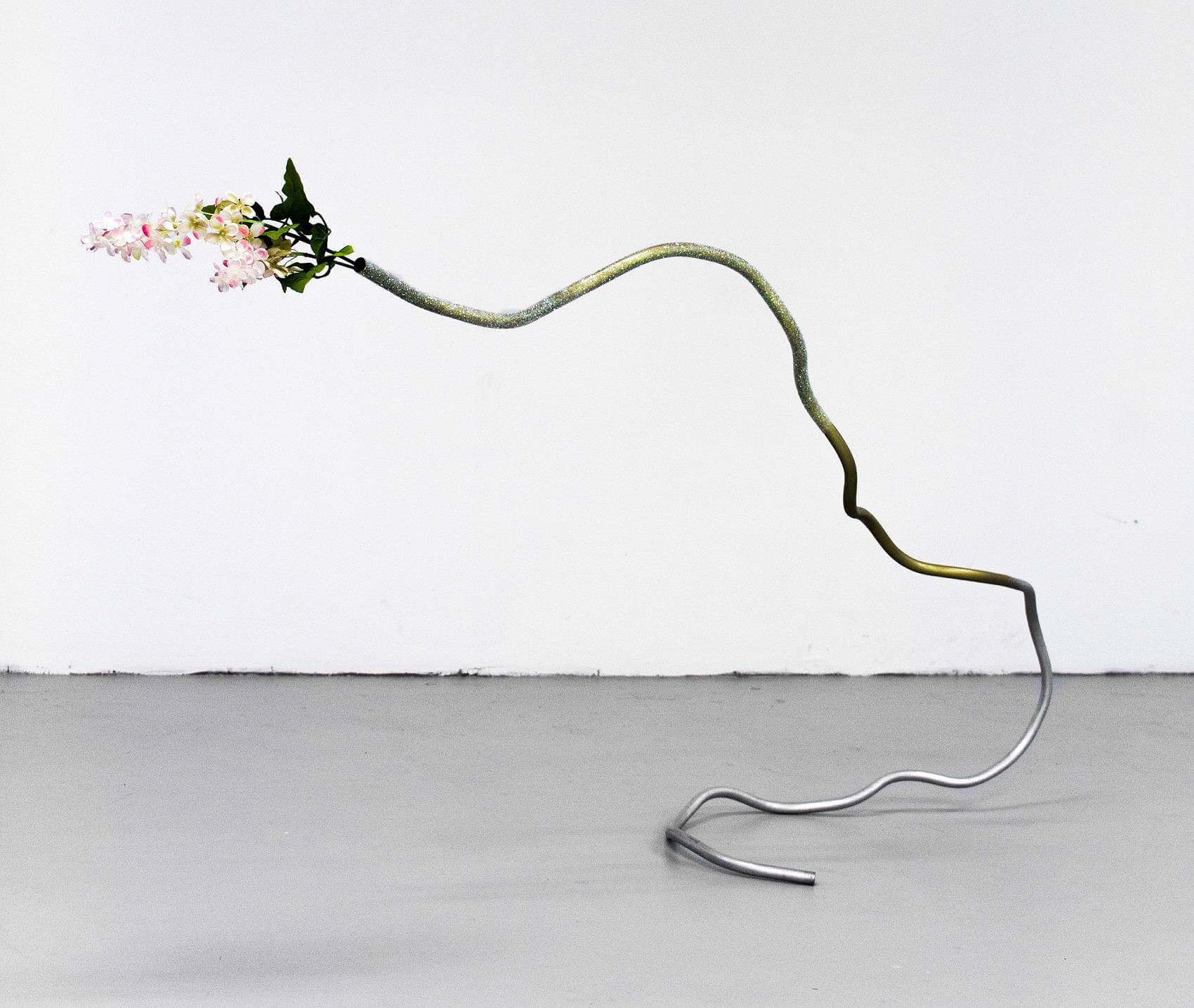 What was the last exhibition you saw that stuck out to you? Last winter, I attended one of Gordon Hall's lecture/performances, AND PER SE AND- A lecture in 23 Tufts, at Temple Contemporary in Philadelphia. I became familiar with their work by way of their writings on gender variance in Minimalist sculpture. This performance simply tied fragments of spoken language and a choreographed arrangement of basic geometric forms. I was really taken by the simple juxtapositions of language and form, where each challenged one to reconsider what they see and hear through this pairing and in doing so established a forum for alternative meanings and relationships.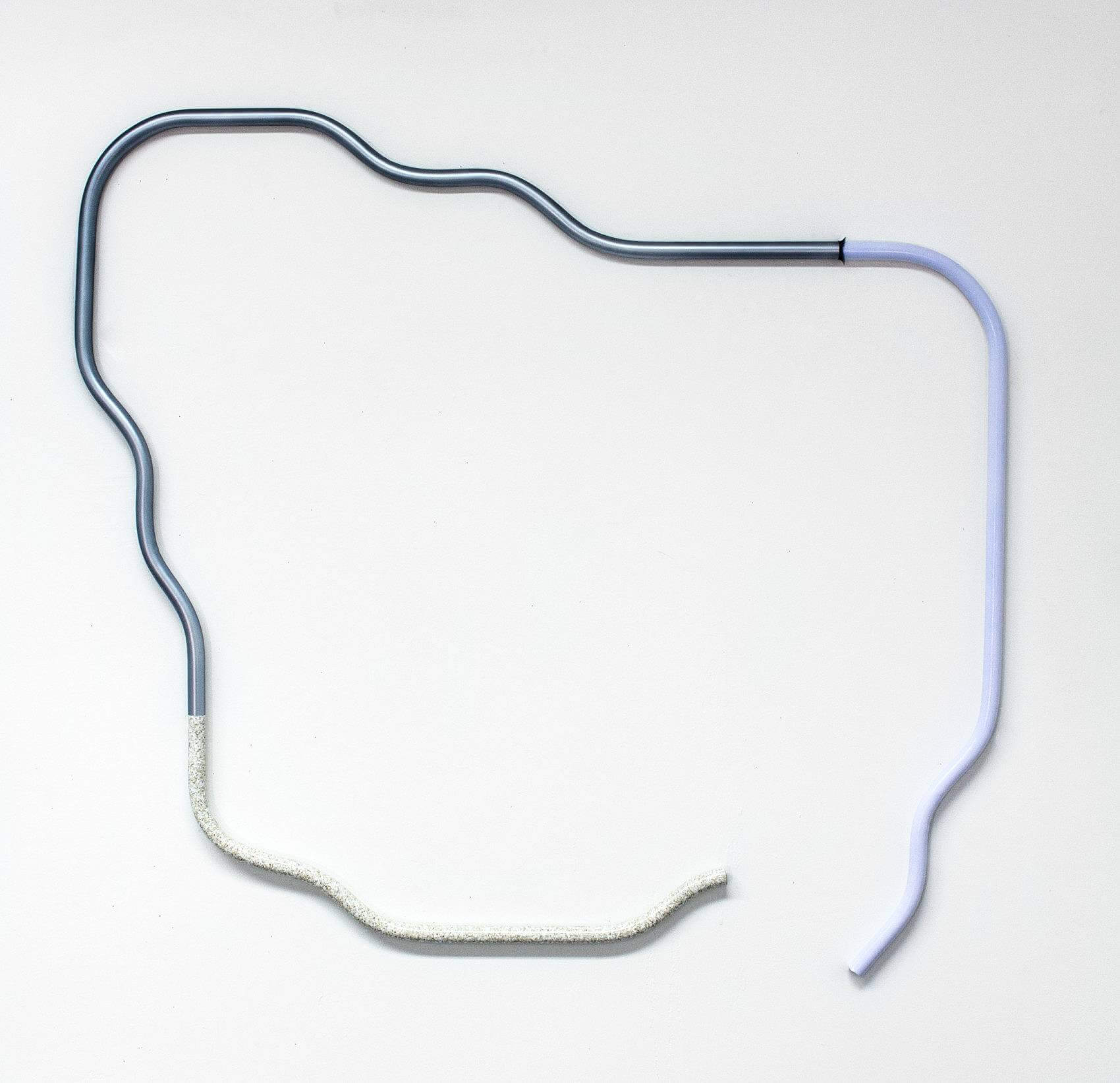 What do you collect? Napkins, consciously or not. Open my bag and it's full of them. It's amusing how habits are indicators for very specific personality traits, and are often apparent to everyone but yourself.  A former instructor of mine suggested that the way to discover your favorite color is to open your closet and squint your eyes. I was surprised. I had the impulse to change my whole wardrobe.
What's your favorite thing about your city? The arts community in Chicago is incredibly vibrant. The dedication individuals have in attending any and all events, apartment galleries, performances allows for a continued conversation over a span of time. I lived in New York City for many years and found this to be somewhat difficult to achieve. Chicago is a large city that feels small. Obviously the winters here can be brutal, but the city really shifts seasonally and the summers here can be incredible.
What is your snack/beverage of choice when working in your studio? Coffee is a must. I drink at least three cups a day. In my previous studio at SAIC people walked around with Pret cups as it was right next door and super convenient. I can say that this is not good coffee. Two blocks away in either direction ensured something significantly better, and I would certainly make the effort.
What do you do when you're not working on art? I do basic stuff. I watch Tiny House Hunters with my partner. We fantasize about reducing our living situation to its barest essentials.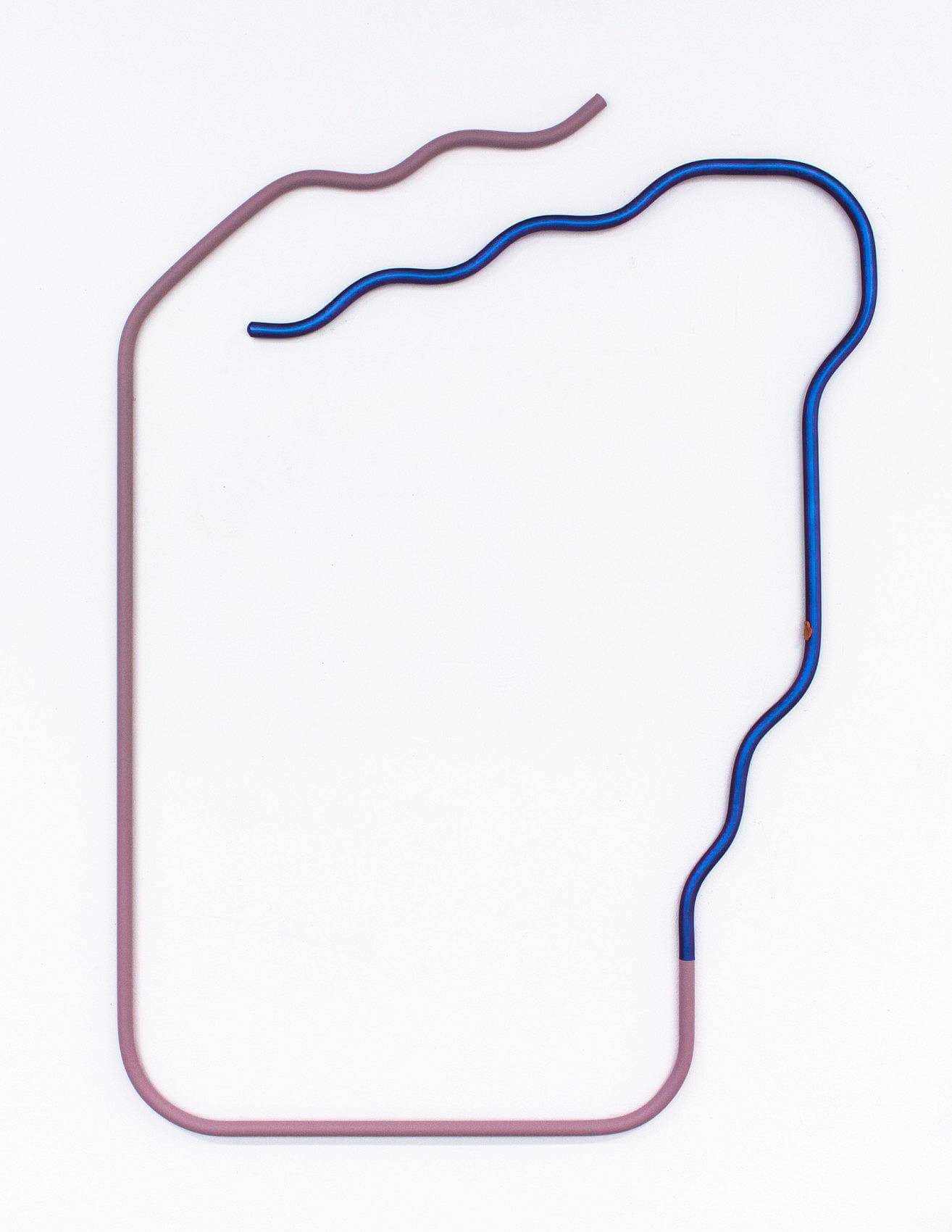 Can you share one of the best or worst reactions you have gotten as a result of your work? I remember someone being seriously offended that I placed chewing gum on one of my pieces. They saw it as a form of defacement, and couldn't understand why I would do such a thing. I think my work pushes and pulls between the everyday and something ideal. The idea that I can reduce or even vandalize one of my own pieces is actually quite exciting, so this person's confusion was strangely refreshing and completely welcome. I can't classify peoples reception of the work as good or bad necessarily. I am totally interested in keeping the work open enough for others subjective experience to be brought to it, as it seems to widen the range of possibilities contained within the work.