Bryant Worley (b. 1974, Raleigh, NC) lives and works in Chicago, IL. He grew up in Alabama, and then Mississippi where he found refuge in the counter-culture of music and art. He received a BFA from Mississippi University for Women in 2002. He spent a ten-year stint in Austin, TX before relocating to Chicago where he received an MFA in Studio Art: Painting & Drawing from the School of the Art Institute in 2016.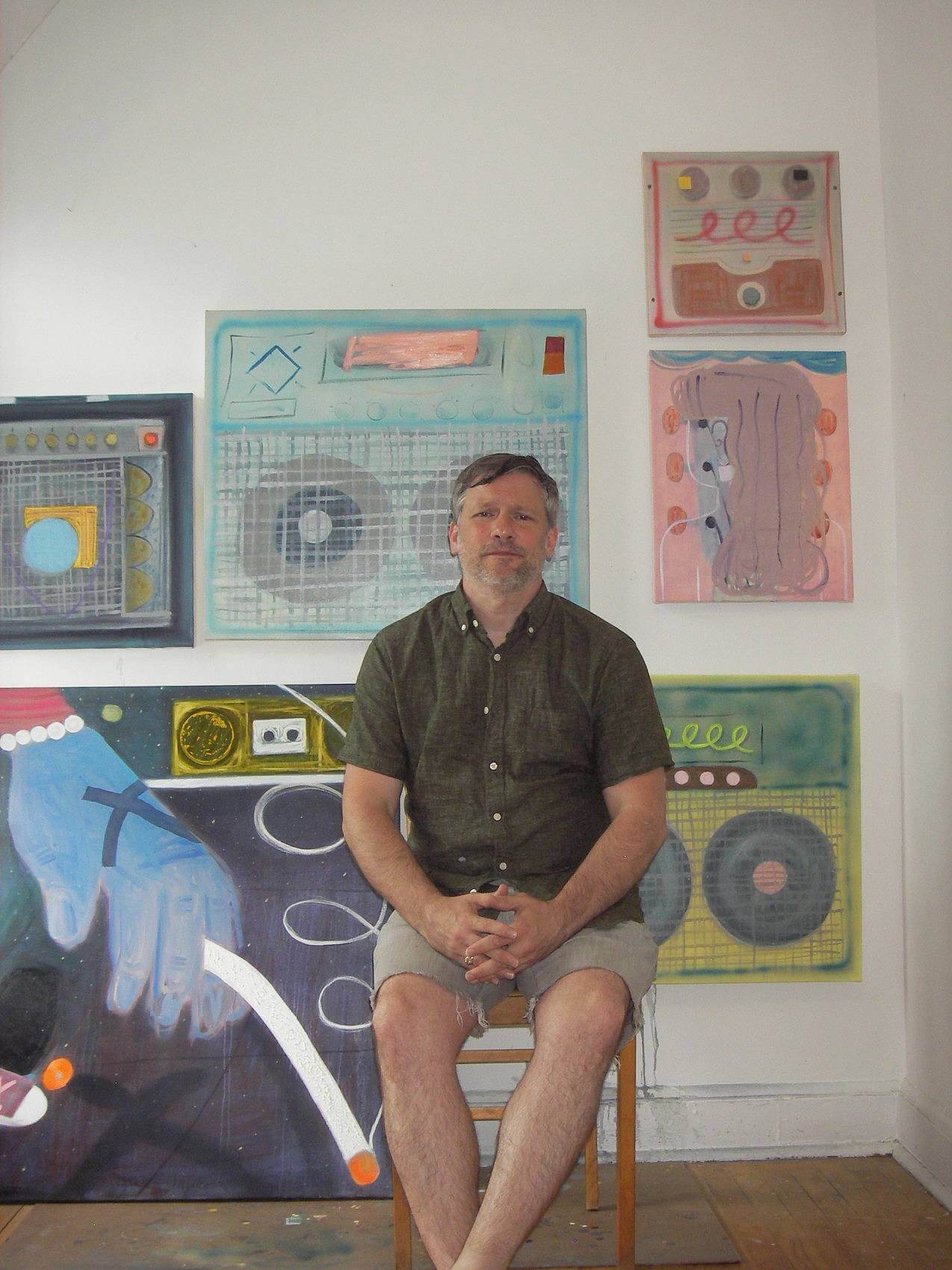 Tell us a little bit about yourself and what you do. I have been doodling ever since I can remember and playing in bands since junior high. When I was young, I was a tiny and weird kid living in Mississippi. Luckily, I found a few freaky friends early on, and we clung to each other and began playing punk rock music and skateboarding every day. We were not your typical southern kids. That experience was the foundation for my life – I can't escape that kid, so I embrace him and let him come into my work. As an adult, I need connection with others and want to be able to tell a story about aspects of the human condition. Most of my life I have been able to do this through music, drawing and painting, but especially painting. I like to use paint to tell a coming-of-age story, mostly my coming-of-age story.
What are some recent, upcoming or current projects you are working on? I finished graduate school about eight weeks ago, and I needed a little time to recover. It was a lot to absorb. I immediately started playing music and writing songs again. My paintings post-grad school have evolved into a personification of the music gear I have collected over the years: amplifiers, pedals, cords, etc. I had started on this idea in school, but the current paintings are more consistent and more of a series. I am really enjoying sneaking in a figurative moment among the formal qualities of music gear.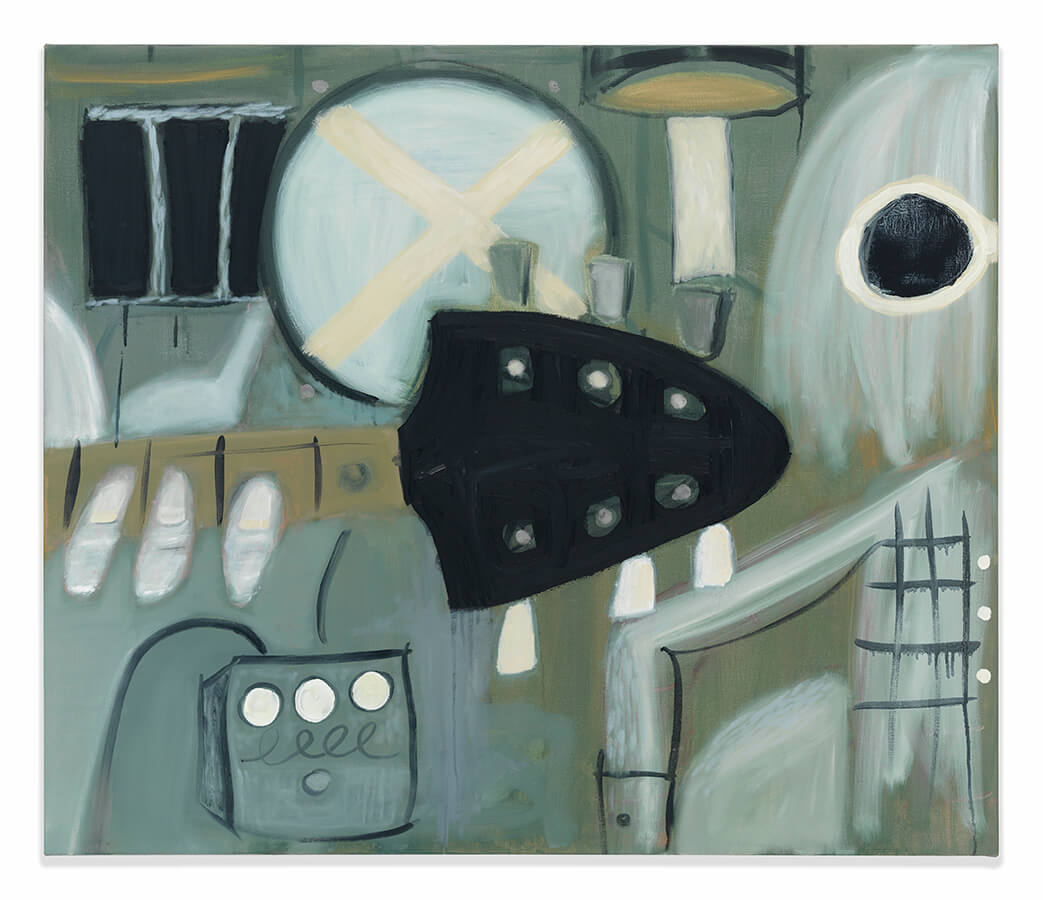 What is one of the bigger challenges you and/or other artists are struggling with these days and how do you see it developing? As a painter, I feel pressure to explore more contemporary mediums and incorporate new technologies into my work to be relevant today. I incorporated oil on canvas later in my life. Oil paint felt like a salvation to me because of every other aspect of my life revolving around state-of-the-art technology. I might feel differently if I had started painting at an early age and studied painting since that time. But, for me, oil painting was something that had been missing my whole life. It felt radical. No other medium could translate the same level of nuance and sensitivity for me. I didn't have the need to question or challenge painting, I just wanted to be a part of it. Despite the pressure to use mediums other than oil, I think it is a good time to be a painter. Most of my classmates had no problem using oil paint, a brush and canvas. I don't think that has always been the case in a painting and drawing department, so I think it is a positive sign that it is a good time to be using a brush.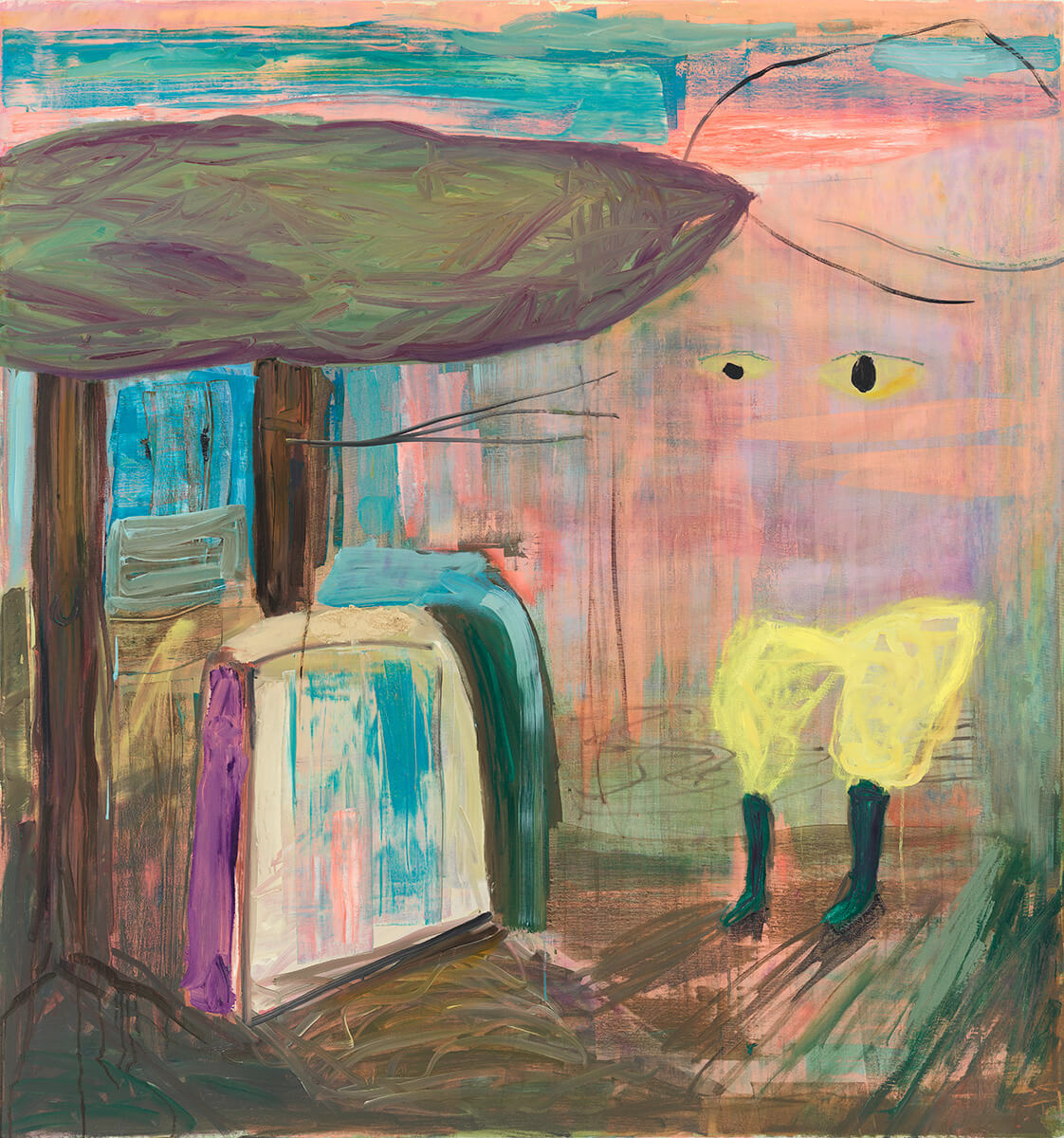 How did your interest in art begin? Some of my earliest memories are drawings I did from cartoons characters I loved. They were a weird mix of superheroes and Care Bears. I was drawn to their heroism and sensitivity. I would draw character hybrids or create new characters to go along with these established characters. All I wanted to do was draw pictures.
If you had to explain your work to a stranger, what would you say? I would say it's about a love for paint and the many different things that paint can do. There is also the inherent desire to tell a story. Currently, I use paint as my medium to reveal a coming-of-age story.
What materials do you use in your work and what is your process like? I use a combination of oils and acrylics with a mixture of squeegees, air brush and traditional brushes. I begin the process with a small drawing of identifiable images and then abstract to basic forms without losing complete representation. I tackle the composition and the pictorial structure of the paintings by using circles, squares and other basic shapes. I like to play with the amount of imagery I can abstract while keeping the content and integrity of my story.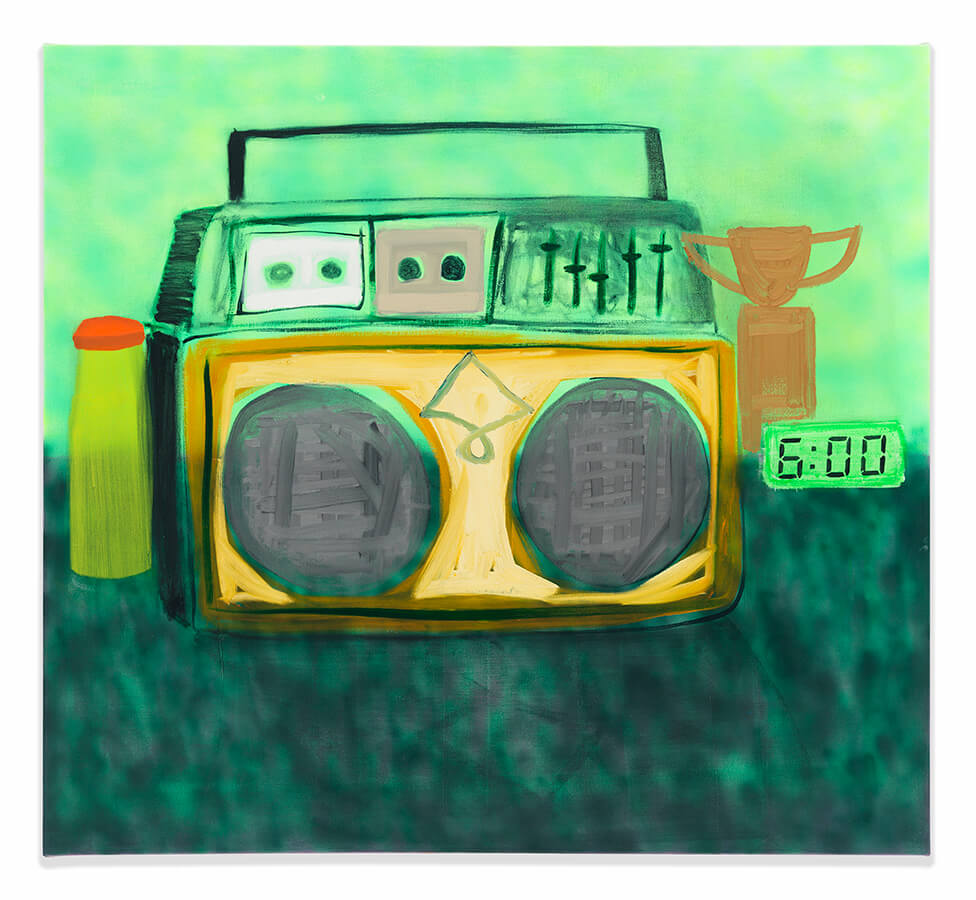 Tell us a joke. Q : What did the artist draw before he went to bed? A: The curtains!
What artists are you interested in right now? I'm a big fan of Rebecca Morris, Brian Calvin, and Katherine Bernhardt, just to name a few. All three spent time in Chicago developing their work, and that might be why I like them so much. I also feel a strong connection to early American modernist painters like Jacob Lawrence, Charles Burchfield, Agnes Pelton, and Marsden Hartley. I am interested in their storytelling and the different attitudes and ways in which they choose to paint their time in history. They still feel relevant and important today.
What's your favorite thing about your city? Probably the Art Institute of Chicago. It was crucial to my development as a painter. I feel very lucky to have been able to spend as much time there as I have. For a brief period, there was a Philip Guston room with four of his large, later paintings. I would go and look at them for hours. I learned so much from those paintings.
I also really love the Green Mill on Saturday afternoons. They host the Paper Machete, a free variety show they call a "live magazine". The host, writers and performers are all very smart, funny and friendly. I highly recommend it as a way to beat the winter blues.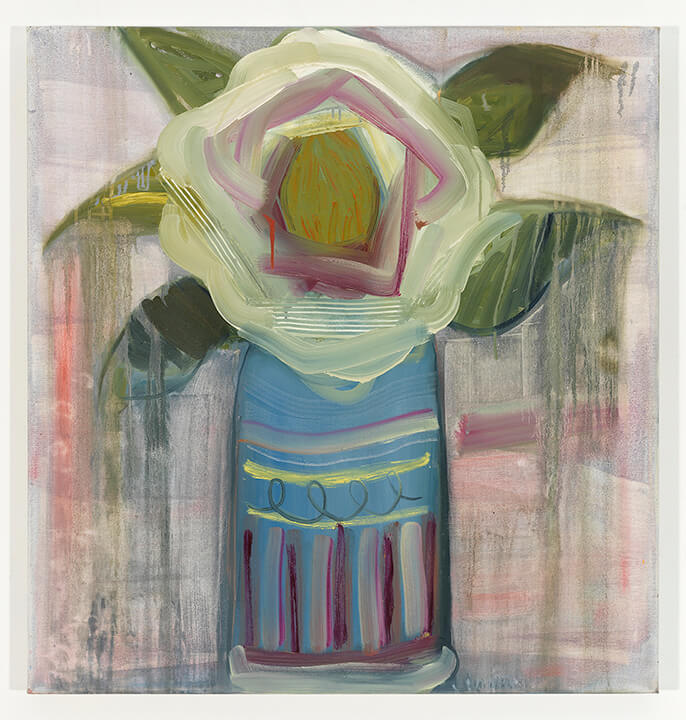 What was the last exhibition you saw that stuck out to you? I really enjoyed Barbara Rossi: Poor traits at the De Paul Art Museum in Chicago. I had the good fortune of being Barbara's teaching assistant for her Advanced Form Invention class at SAIC. Barbara's knowledge of painting is thorough and articulate. She has an incredible ability to invent the strangest, most beautiful forms. She has an imagination that is hard to match. The show is wonderful and inspiring. It reminds me of how lucky I am to have been able to come to Chicago and be around incredible artists like Barbara.
What is your snack/beverage of choice when working in your studio? Coffee with sugar in the mornings, Scotch and soda at night.
What do you do when you're not working on art? Procrastinate big time. Usually, I am thinking about the next painting I'm going to start.
If you hadn't become an artist what do you think you'd be doing? I can't imagine. Making art is just about all I am capable of doing. Trust me, I have tried. I have failed at most other things.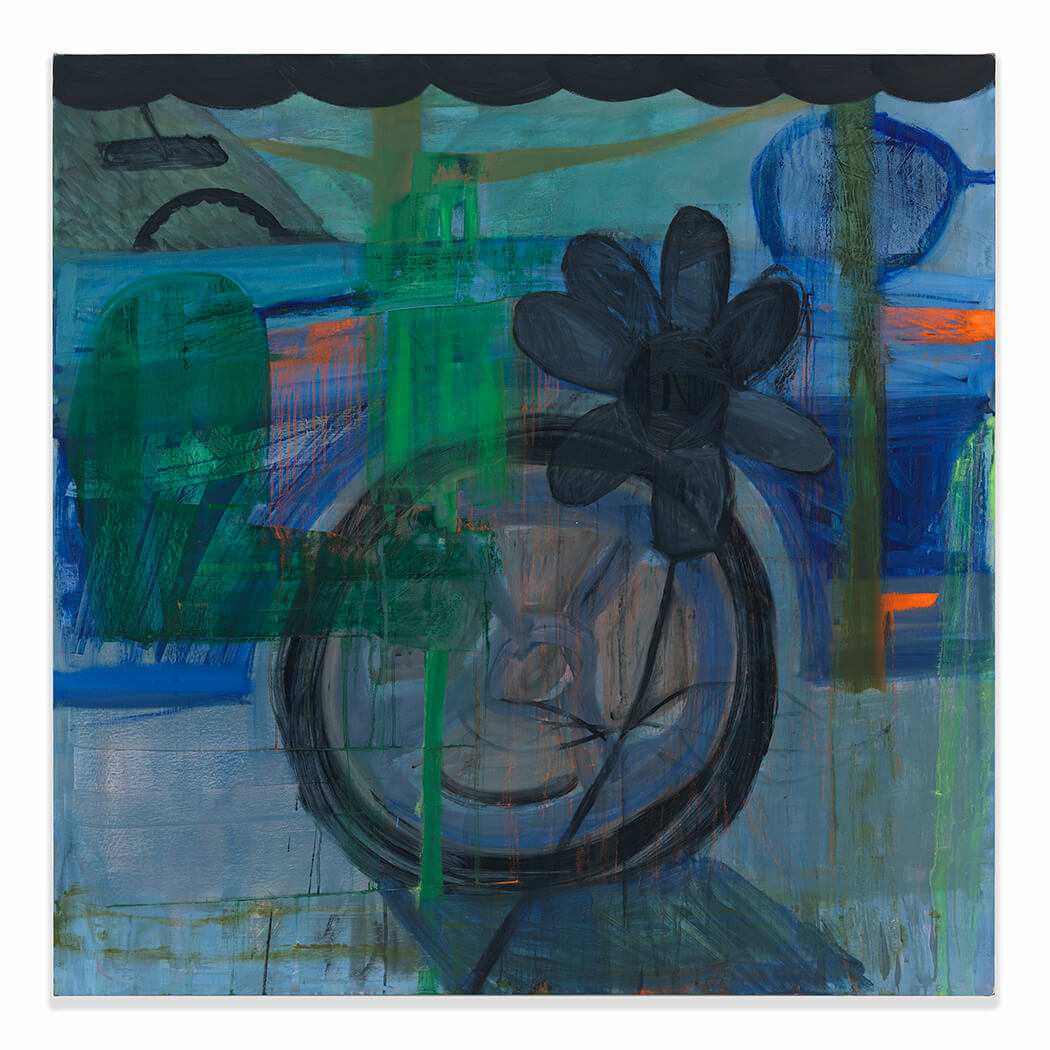 What are you listening to right now? When I'm in the studio, I listen to music I'm very familiar with like Black Flag, Dinosaur Jr, Urge Overkill, Minutemen, Sonic Youth, and so on. These bands are like old friends to me. They help me tap into past memories that become important to my work
Can you share one of the best or worst reactions you have gotten as a result of your work? One of the best reactions I have gotten might have actually been from my friend's two-year-old son. His first time over to my house, he was drawn to my studio. He wobbled in, locked his eyes on one particular painting I had been working on and had a near fit of happy cooing and then examined it with a pensive stare. When I saw that happen, I knew the painting was complete.