Tell us a little bit about yourself and what you do. I was born in the Philippines, I'm of Vietnamese lineage, and I was raised in Texas. I'm an only child and have been making things since I can remember. I graduated with my Masters in Painting and Drawing, but I make sculptures. Art is my life blood and I can't imagine doing anything else!
Top 3 favorite or most visited websites? Great question! Reddit.com/r/nosleep because I love scary stories and there is an abundance of talented writers on that subreddit. Netflix because I play shows in the background while I work. And… does Instagram count? I use it every day and it's played a vital role in my career.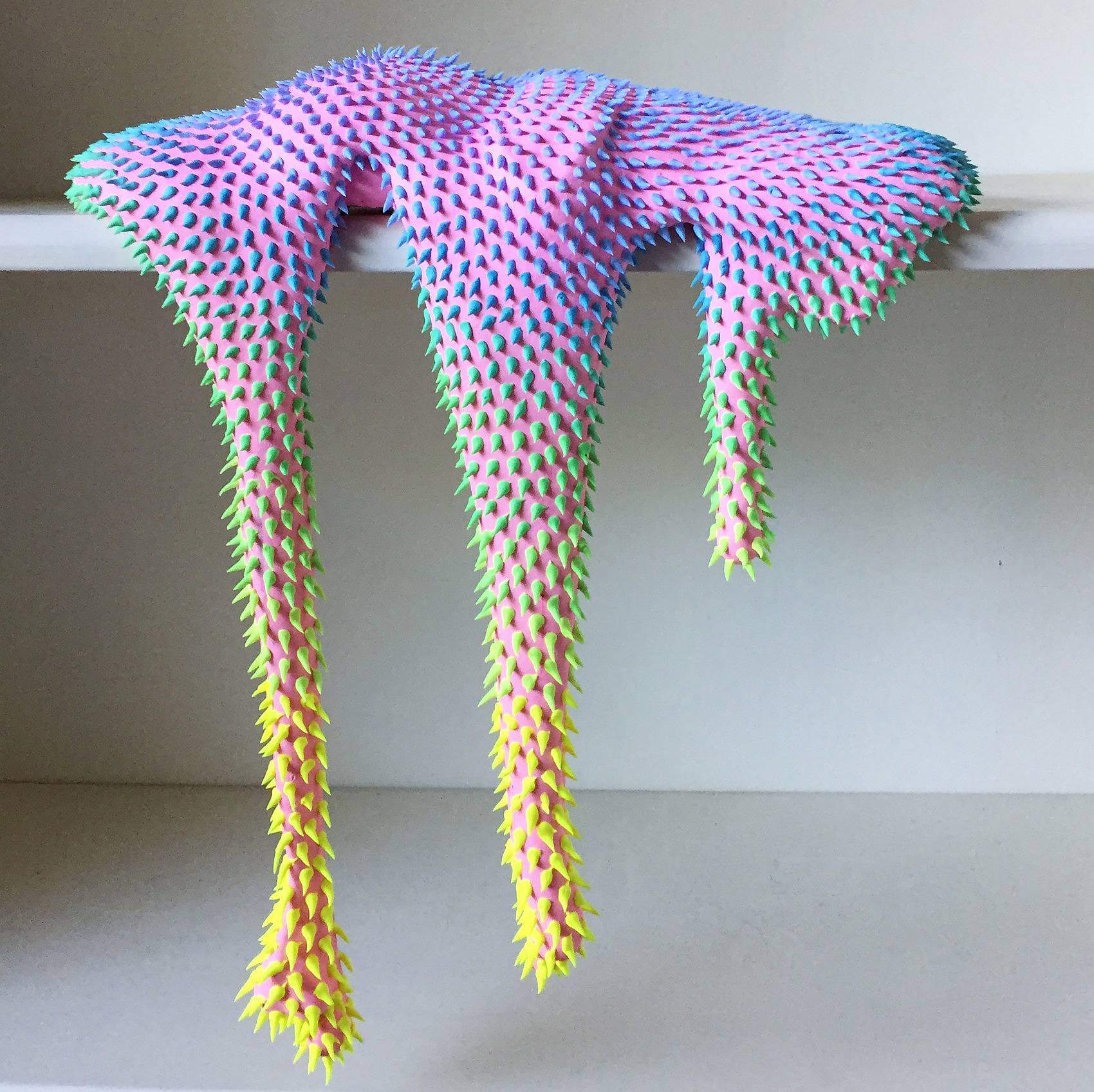 What is it like living and working in Dallas? Dallas is great! The art community here is vibrant and growing and I've experienced so much support from fellow artists. Cost of living is affordable, which has contributed to my ability to make art full time. And of course, there are amazing art museums and galleries here.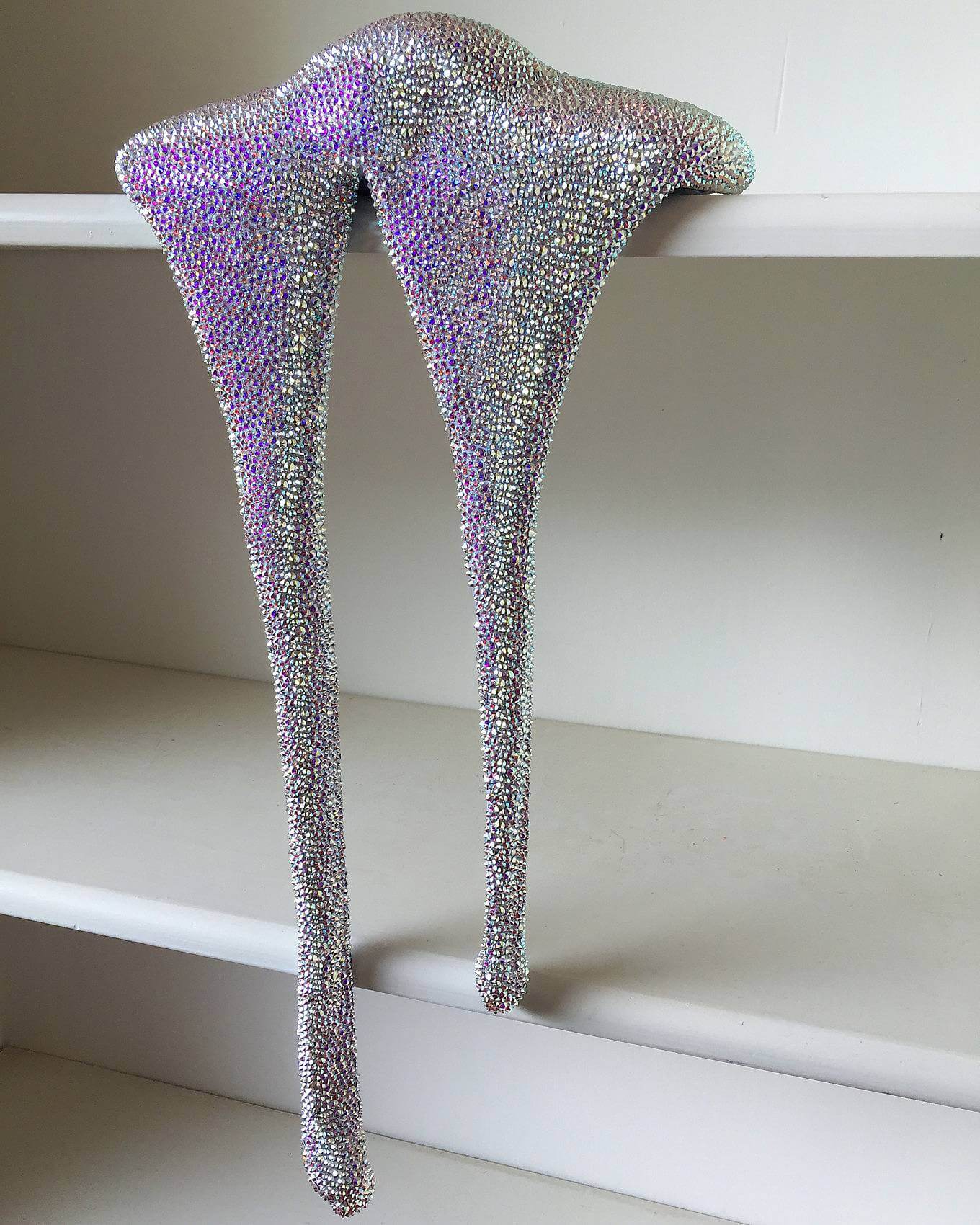 What is influencing your work right now? I generally try to avoid any direct influence in my work, I feel it dilutes the process. For the most part I get inspiration from experimentation with materials, nature, interactions with other people, and reading about beauty/plastic surgery/pop culture.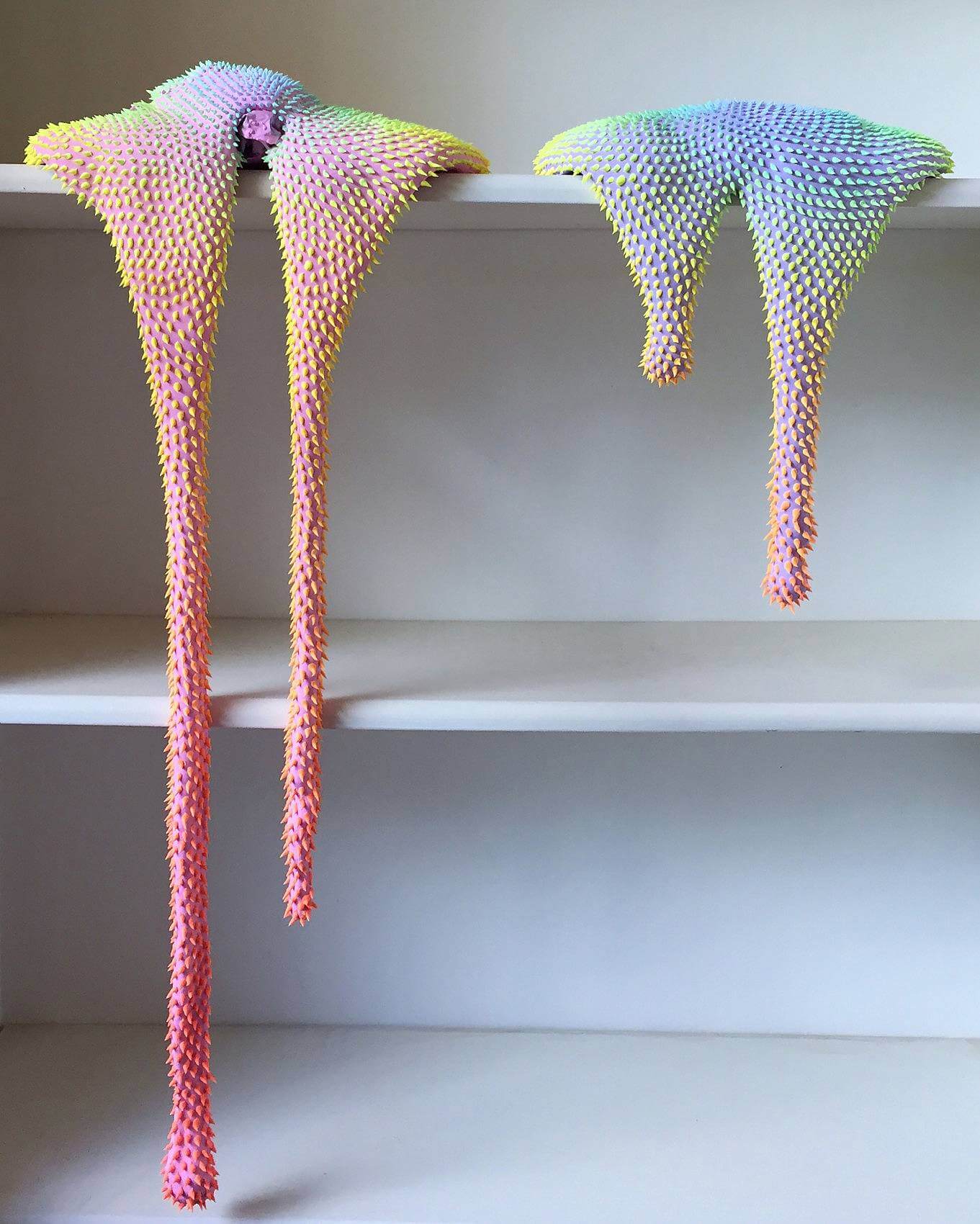 What are you reading right now? I just started You'll Grow Out of It by Jessi Klein.
What are some recent, upcoming or current projects you are working on? I have some group shows and two person exhibitions coming up soon, but I'm trying to focus on collaborating with other artists in between. I'm also working on my newest sculptures, which are freestanding forms that seem to defy gravity.
If you were a drink what drink would you be? Iced tea, extra ice.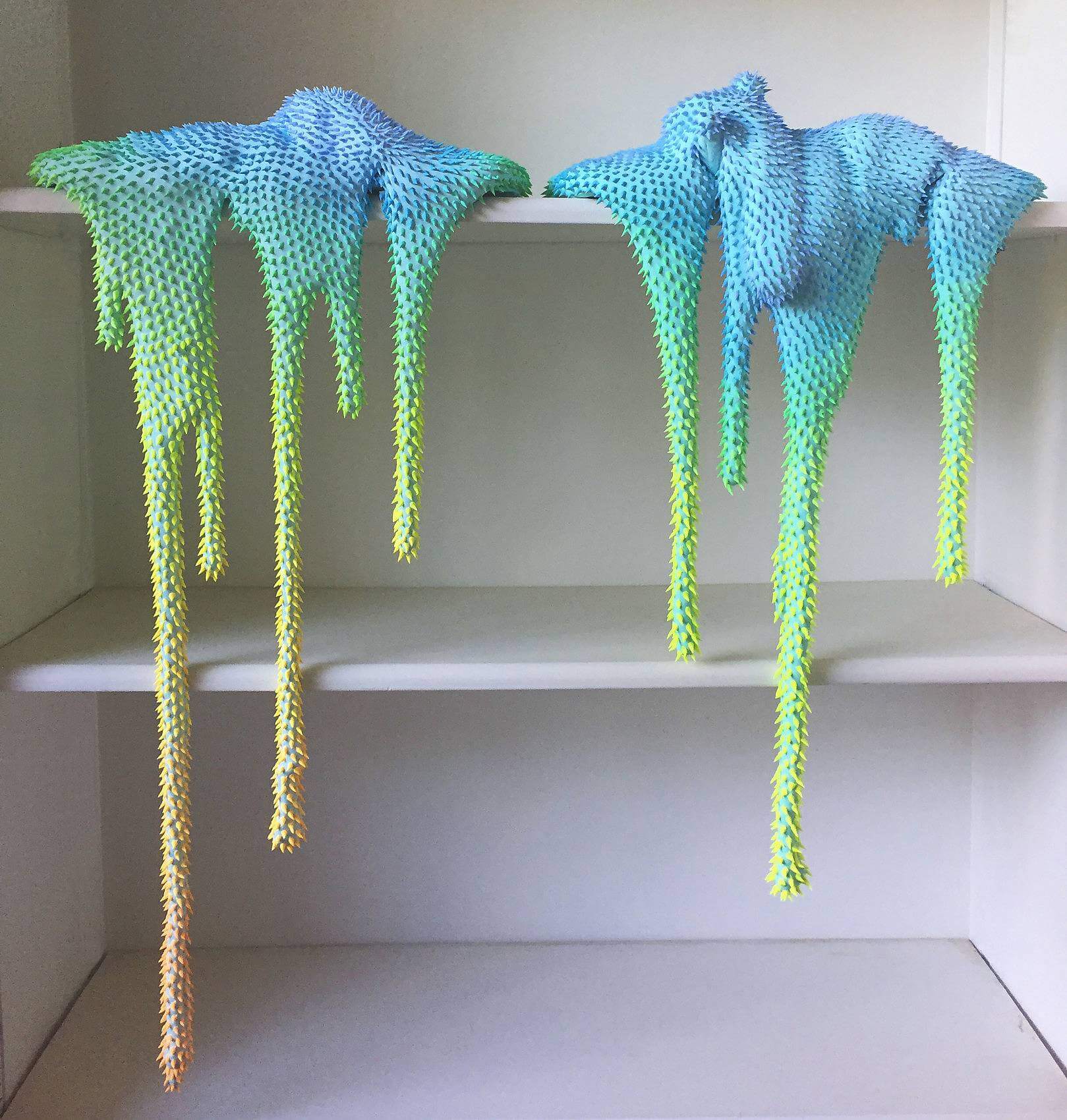 Who are some of your favorite artists? Eva Hesse, James Turrell, and Olafur Eliason.
What is your process like? It's messy! For the drip sculptures it usually goes pour foam, pour acrylic paint, spike the form, and then possibly a resin coat.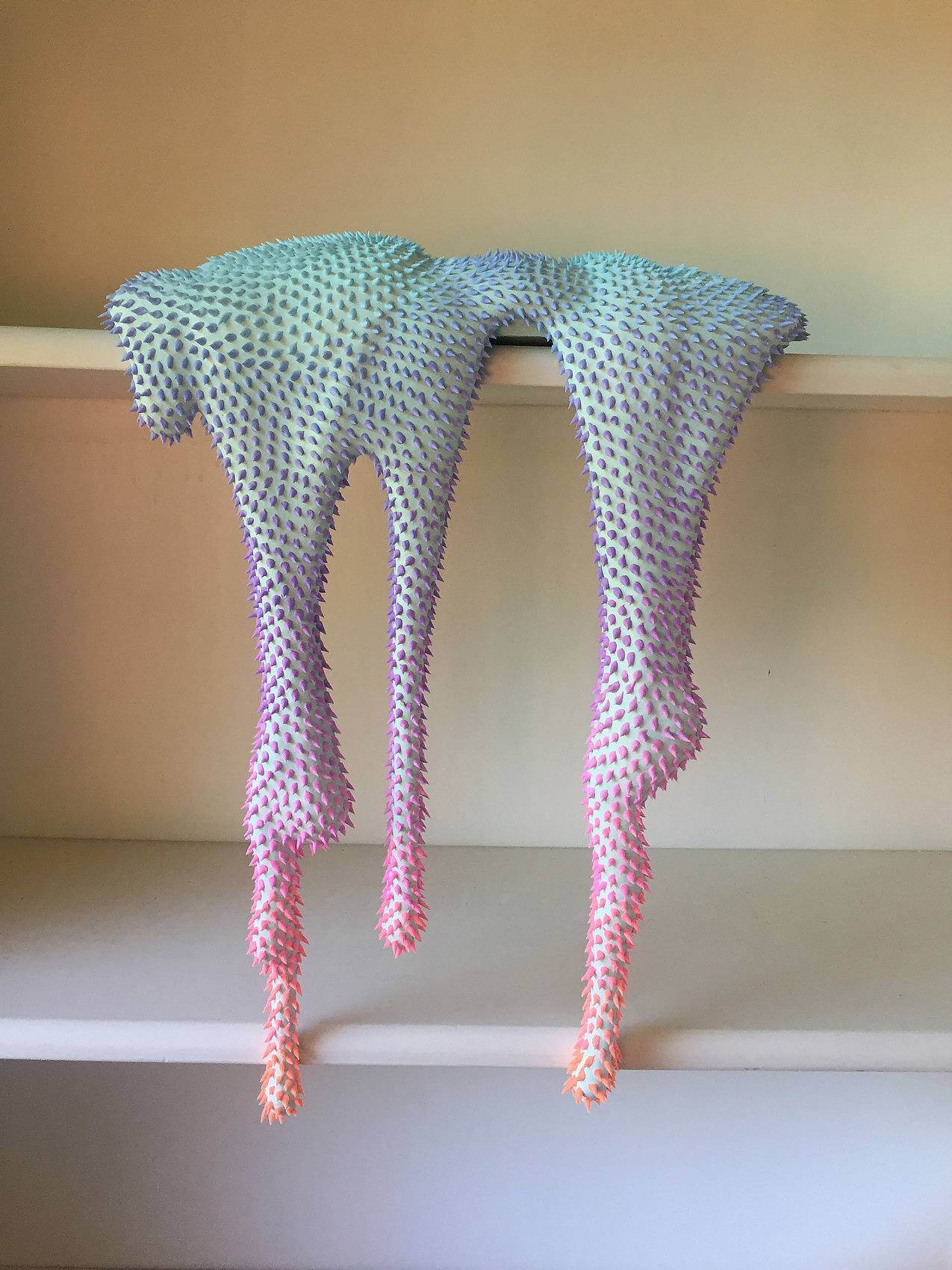 Favorite Dallas hangouts? My studio! I hang out at the Platform a lot, the studio/project space of Wheron. I also love the Nasher Sculpture Garden.
What's your absolute favorite place in the city/the world to be? Again, my studio. But I have a big soft spot for Hawaii, I have family there and grew up visiting quite a bit. It has an amazing energy and is very rejuvenating.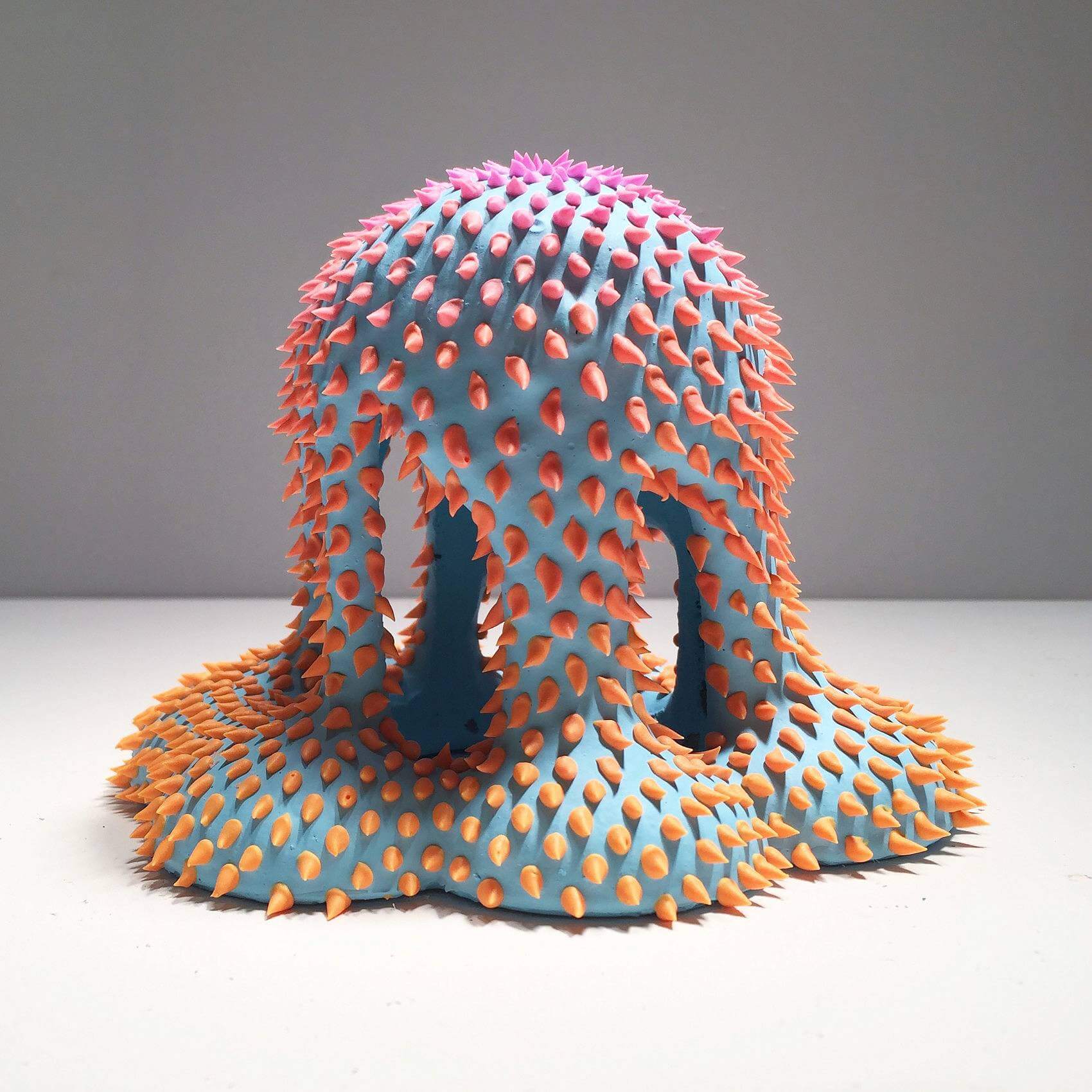 Describe your current studio or workspace. My studio is at my home, it's the back half of my house. It's definitely always in a state of creation, so it never looks "clean", but stays fairly organized. There's too much going on to not have some kind of organization.
What were you like in high school? I hung out with the art kids, was a little mischievous, rebelled a bit, and made good grades. Basically still the same person!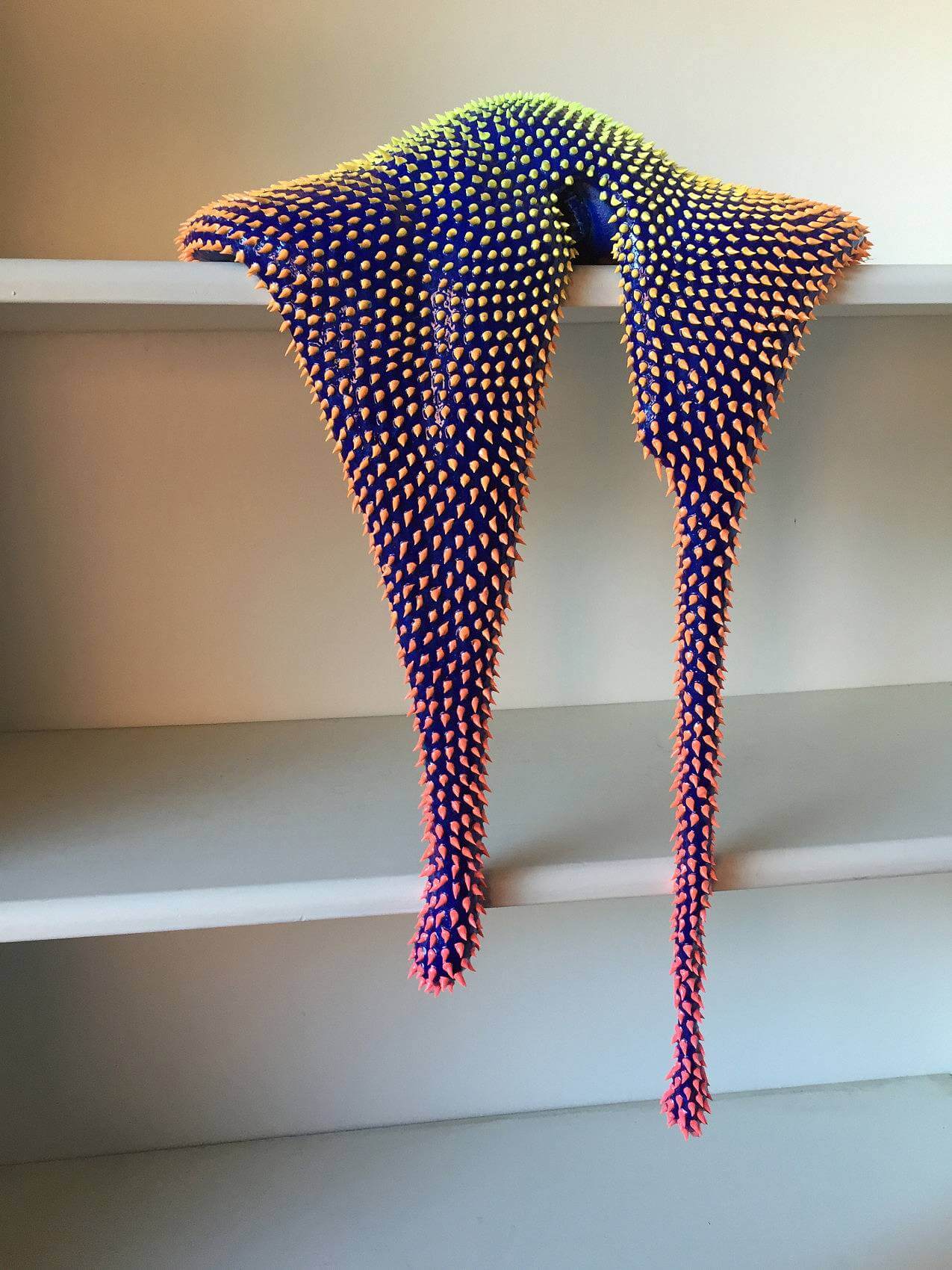 What are some of the best or worst reactions you have gotten as a result of your work? The best reactions are when people who are self-proclaimed non-art lovers, love the work. To me that means my work has accessed a point for them to enjoy art more, which is a whole world! It's also amazing to know that I'm influencing aspiring artists. I don't think I'd consider any reaction a bad one, the nature of the work invites negative associations (i.e. the work is gross, weird, etc.) and I love hearing it all.