Tell us a little bit about yourself and what you do. For all intensive purposes I'm an abstract oil-painter. I've been working on a body of loosely representational floral paintings over the past year or so.  The paintings are brightly colored gestural paintings but with a punk rock, grunge quality to them. In my head they are representations of poisonous flowers—something that is symbolically both beautiful and life-affirming, as well as seductive and destructive.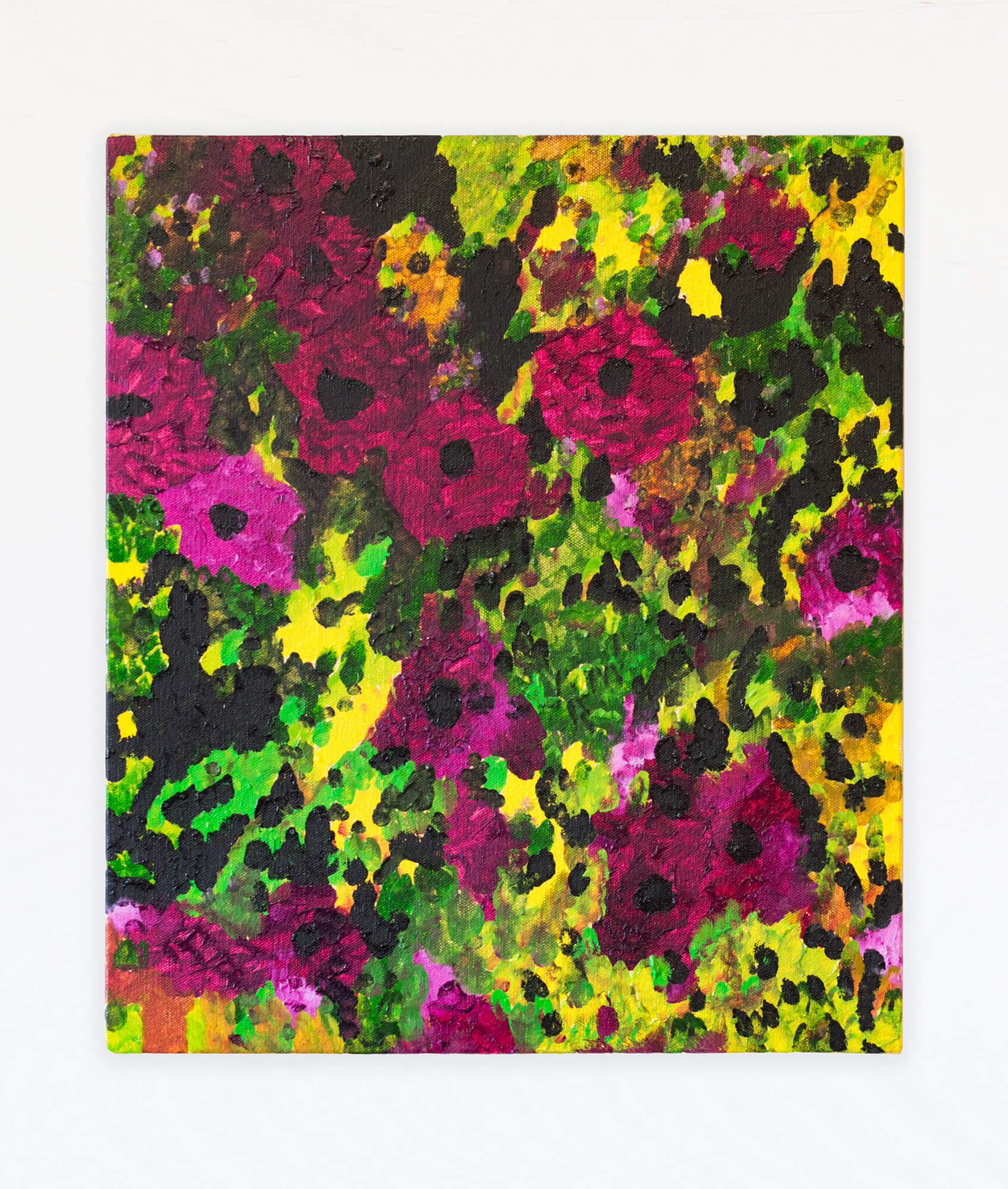 Top 3 favorite or most visited websites? I spend a lot of time on the Williamsburg Oil Paint/Golden Paint technical forums. Ebay is always fun too; its like shopping with an element of danger. Otherwise, Facebook for mindless scrolling.
What is it like living and working in Hoboken? I'm a 20-minute-long subway from the Lower West Side. I grew up in New Jersey about a half hour outside of the city. So, coming back to the Metro Area after I received my MFA just felt like business as usual—it's home. But, I really like where I am. My studio is great and I enjoy the convenience. Plus, there are a lot of great artists that are in the area that are accessible to me.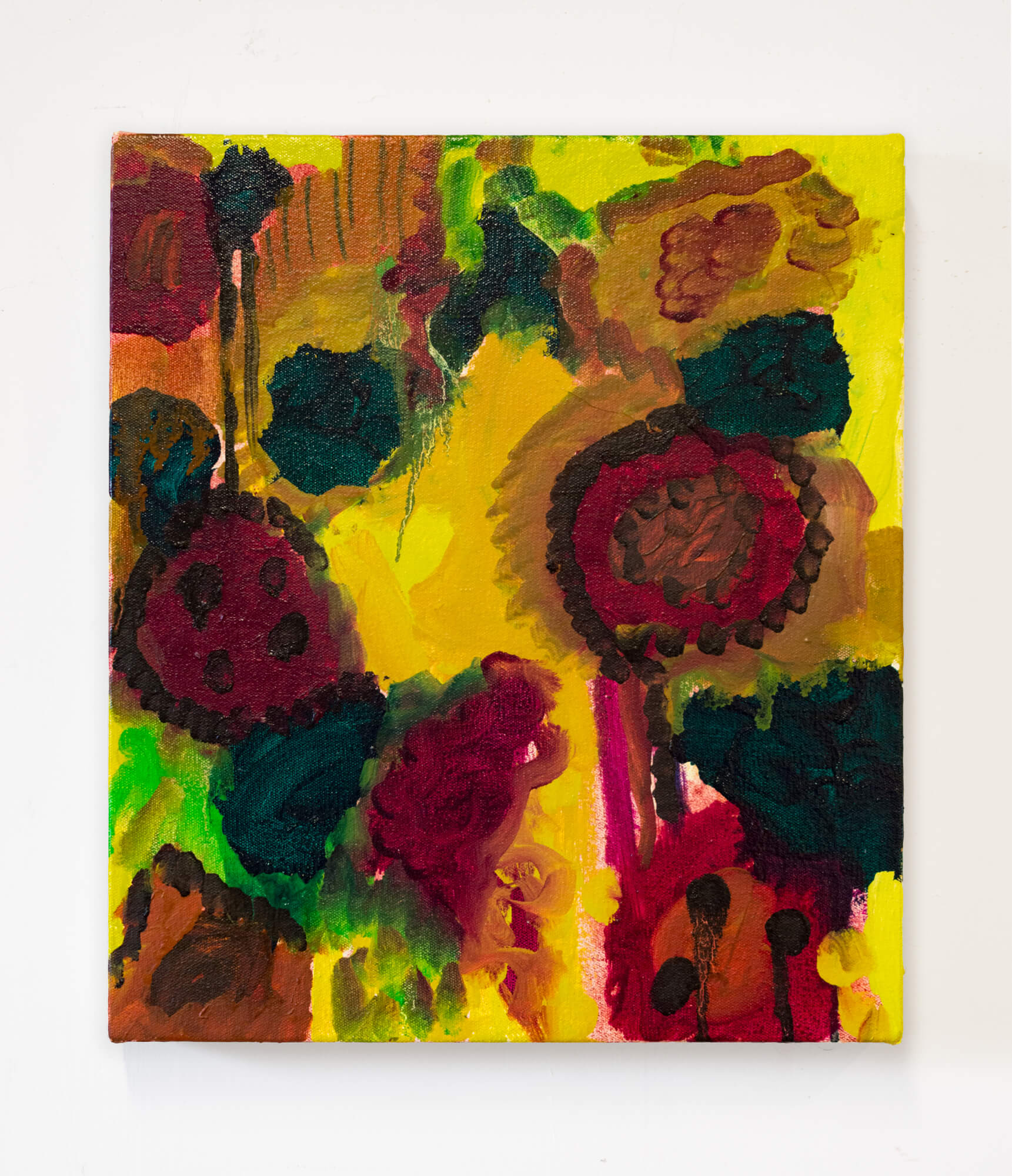 What is influencing your work right now? I've definitely been thinking a lot about the Mark Rothko "Dark Palette" show up at Pace. Also, the recent  Philip Guston shows at Hauser & Wirth have been really important to me. I've been channeling his mark making in some of my more recent works.
Currently reading? I have a bit of a history with Existentialist philosophy—Nietzsche, Satre, Camus, and Heidegger, in particular. But, I enjoy related authors like Oscar Wilde, Charles Baudelaire, Voltaire, etc.
What are some recent, upcoming or current projects you are working on? I recently curated a show titled "Calling All" under the umbrella of my gallery Proto Gallery. It was a small group show that I participated in. But, all the work clicked well together and we received a great response. I was really proud of that. Currently, I'm in a group show titled "Smart Dust" at SLA307 in Chelsea. And, I'm also preparing for a solo show with Proto Gallery in the spring/summer. Its a big space so I'm excited to have the opportunity to show my large scale pieces.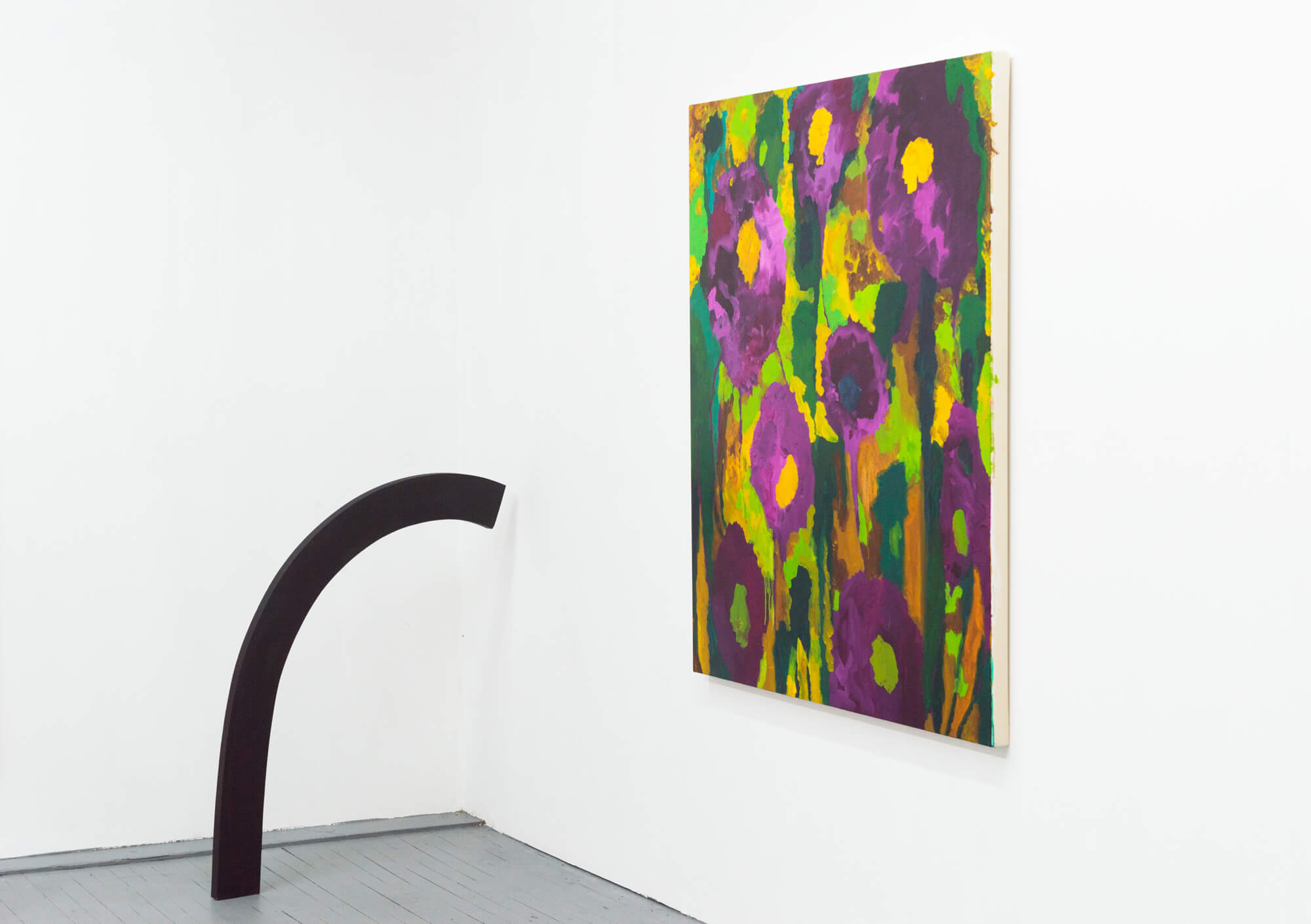 Favorite pizza in NY? I like to stop in at Don Giovanni's when I'm in Chelsea. I've been to Lombardi's once or twice which is supposed to be the first pizza place in the country.
Who are some of your favorite artists? Mark Grotjahn, Rudolf Stingel, Joe Bradley, Sterling Ruby, Harold Ancart, Brice Marden, Terry Winters, Jasper Johns, Cy Twombly, Mark Rothko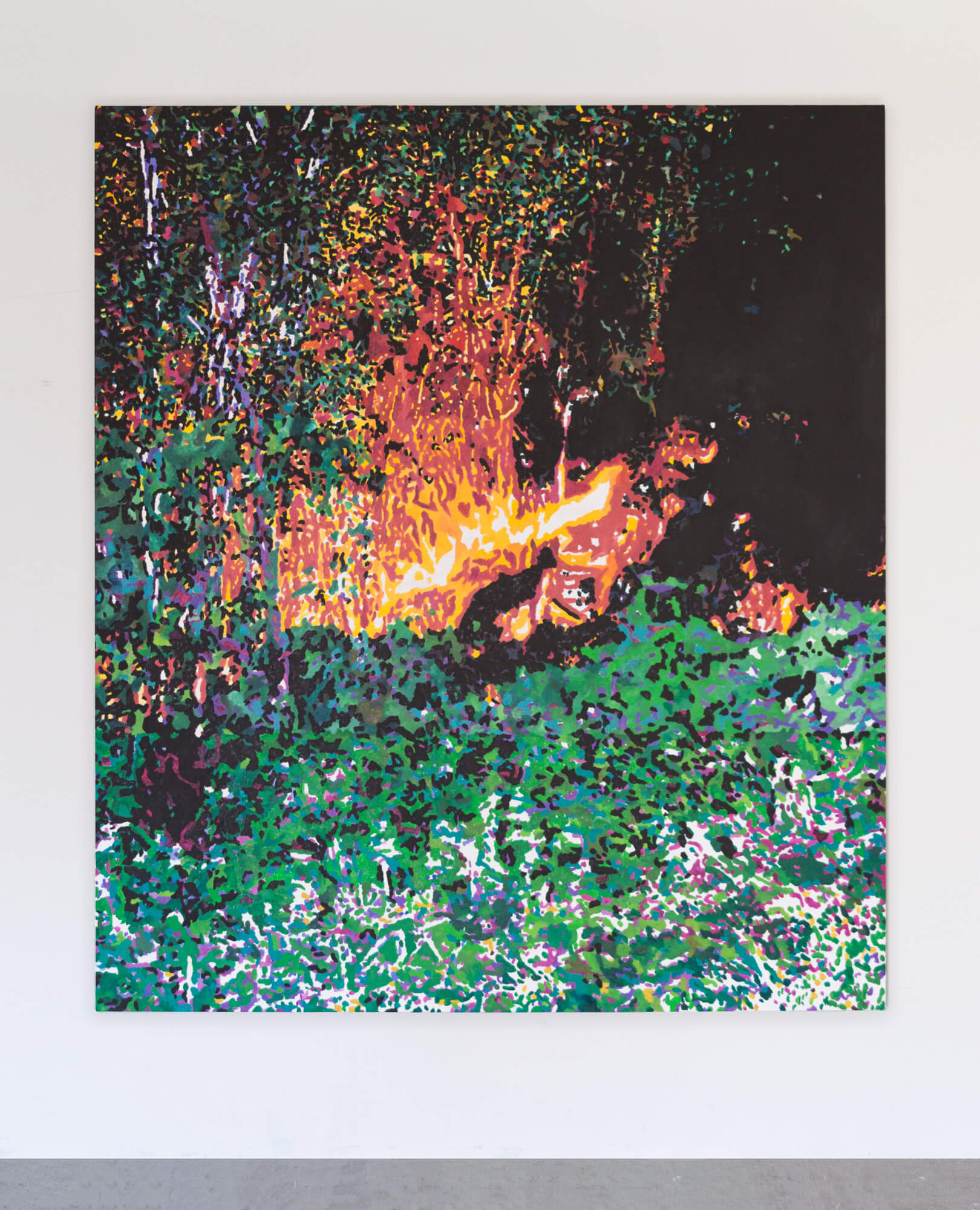 What is your process like? I make these paintings from the bottom up, focusing on how the materials are applied. I'm working with oil so I really have to take into consideration the final surface quality of the painting before setting out to work. But, I'll start by sizing stretched canvases and then put on a few coats of gesso. The first painted layer is typically a thin stain of oil paint, like a Frankenthaler or a Rothko. After that dries, its one lean layer on top with both thickly and thinly brushed-in passages, often aided by a digital projection from a Photoshop comp.
Favorite NYC hangouts? Employees Only in the West Village is probably my favorite spot in the city. They make a mean Manhattan. Also, the Strand Bookstore is a great place to chill out for a bit.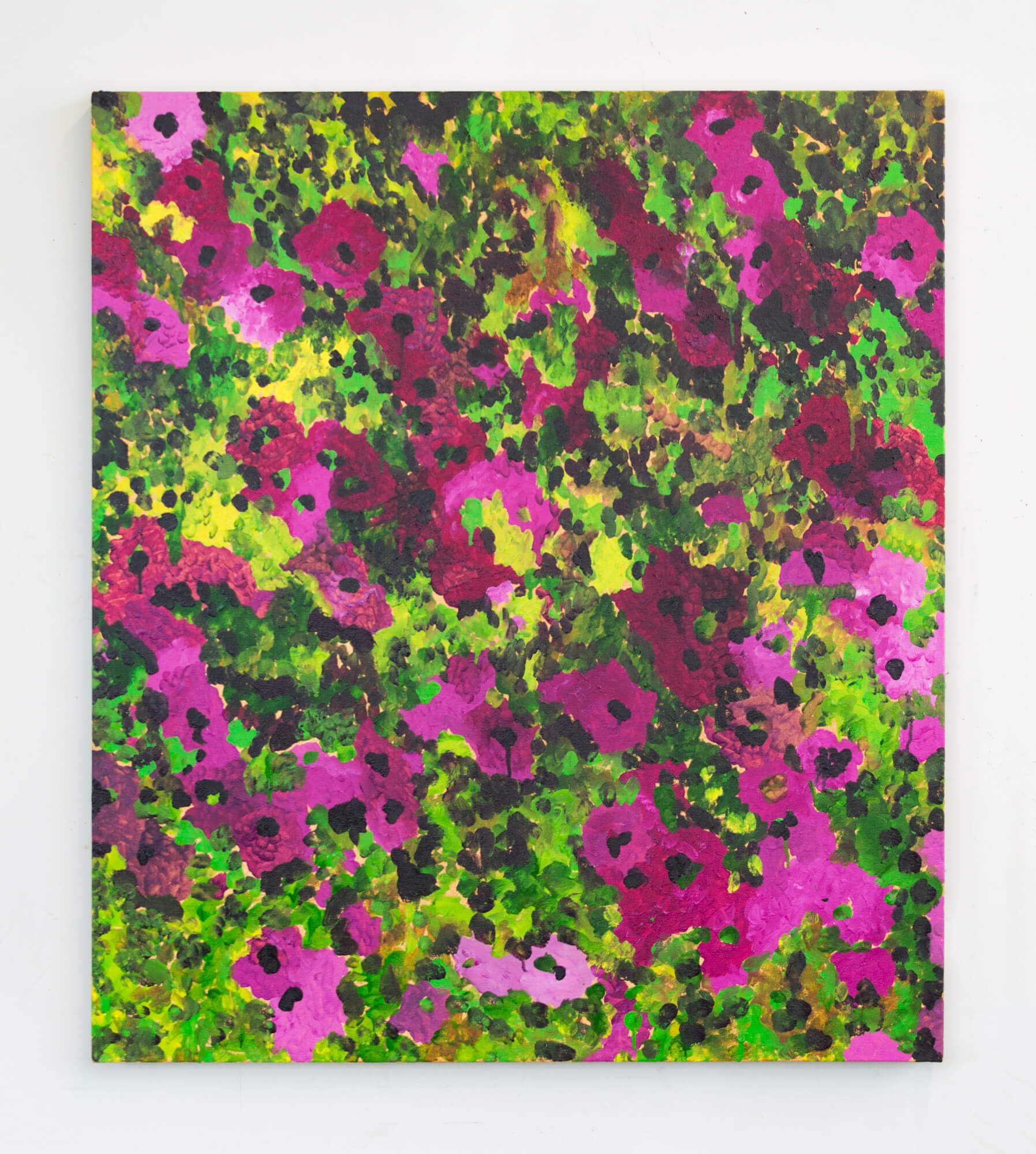 What's your absolute favorite place in the city/the world to be? I may be at my best when I'm looking at art. Going down Chelsea, walking around, and stopping in at the Whitney on the way to the village sounds like an overall great day to me.
Describe your current studio or workspace. I love my studio; its a real gem. Its in the Neumann Leather building which is a 100+ year old leather factory in Hoboken. Its full of artists, photographers, designers, architects, and gallery spaces. And, my gallery Proto Gallery is on the ground floor. Overall, we have a tight knit crew of artists that I really admire. I couldn't imagine having a much better situation in the Metro Area than what I've got.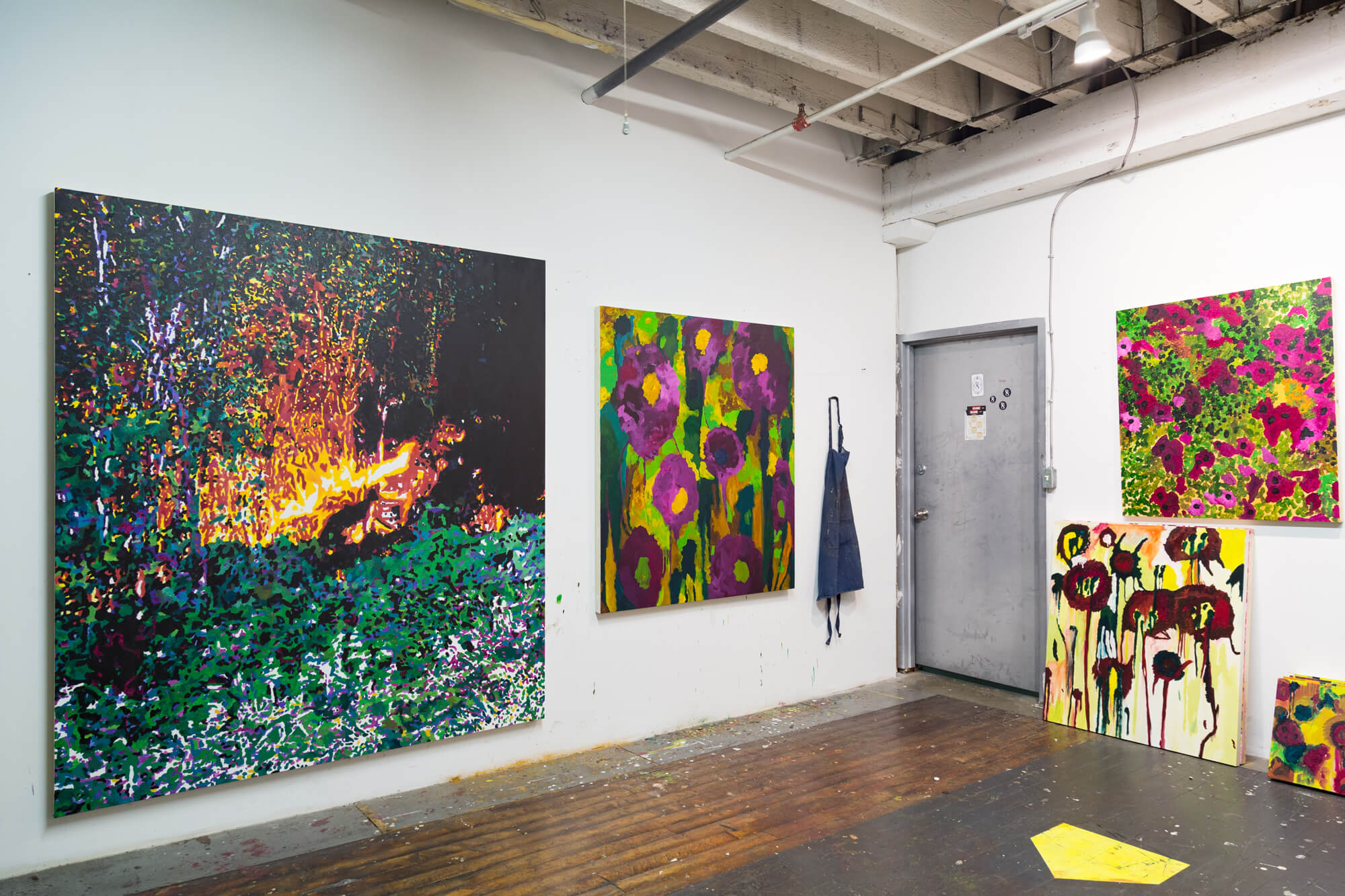 What were you like in high school? I was an all-state lacrosse goalie and a class clown. I was also much better at the bass guitar back then.
Who are some of your biggest influences? I look at a lot of art and I really enjoy Instagram as a medium for viewing new work. So, I'm constantly being influenced by new things and trying to expand my horizons. But, my family and friends are really supportive of what I do which ultimately keeps me going.