Tell us a little bit about yourself and what you do.  My name is Joshua Saunders. I am an artist. I grew up in a small Colorado mountain town. I skied competitively as a child until I discovered that you could buy cigarettes in the lodge vending machine and smoke them. I am a really happy dude. I love my partner and our pets and I am lucky to live in southern California. I'm considering a move to LA.
What are some recent, upcoming or current projects you are working on?  I currently have three paintings in a group show titled CMYK at Steve Turner Gallery with artists Adam Henry and G.T.  Pellizzi.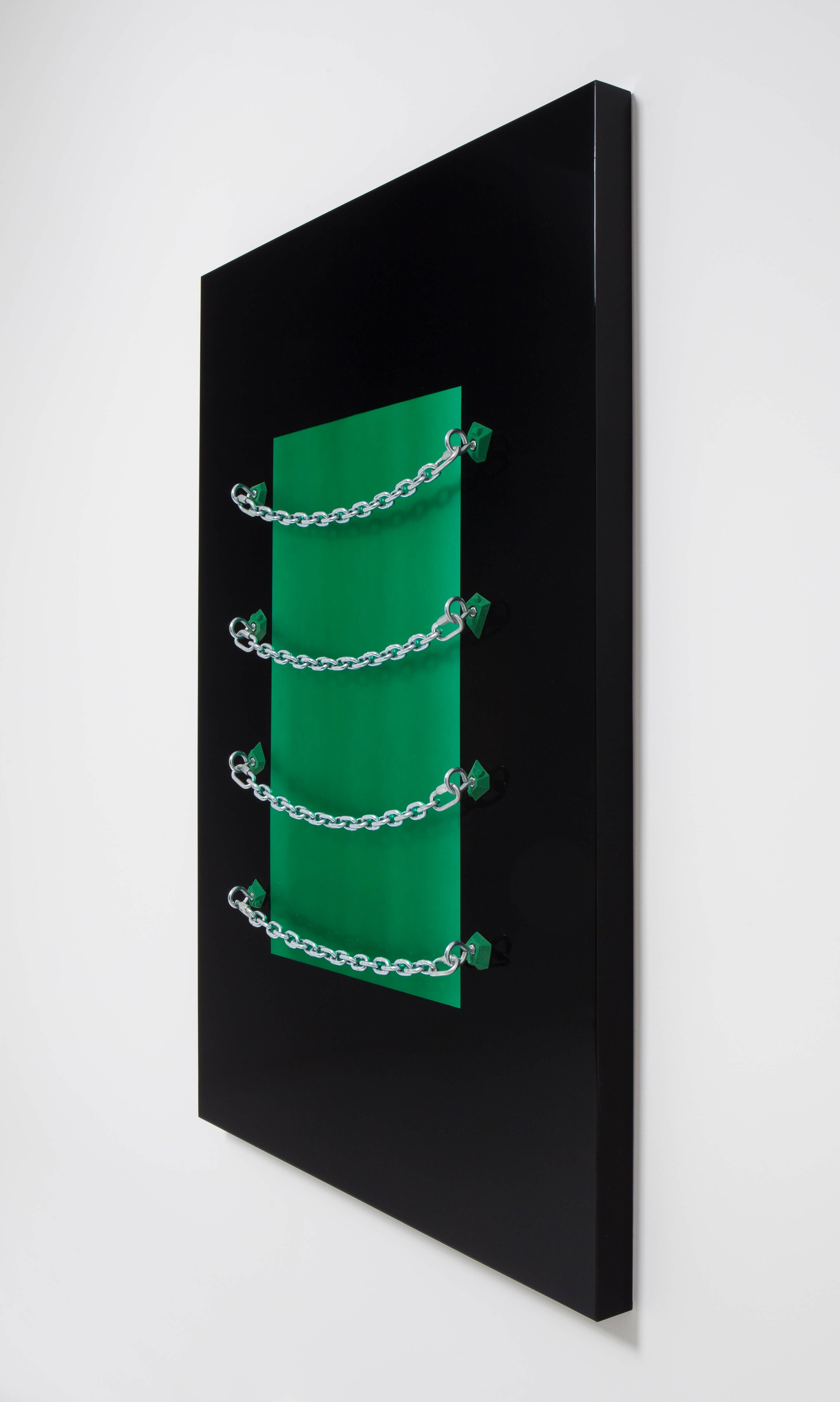 What is one of the bigger challenges you and/or other artists are struggling with these days and how do you see it developing?  To make work in the media-saturated psychic space. To avoid being desensitized by the breakneck consumption of new shows and work. To locate authenticity and aura and negotiate art in real life versus it's flat, documented presence online. To remain dynamic and to be free to seek joy in making work and pursue excellence in craft.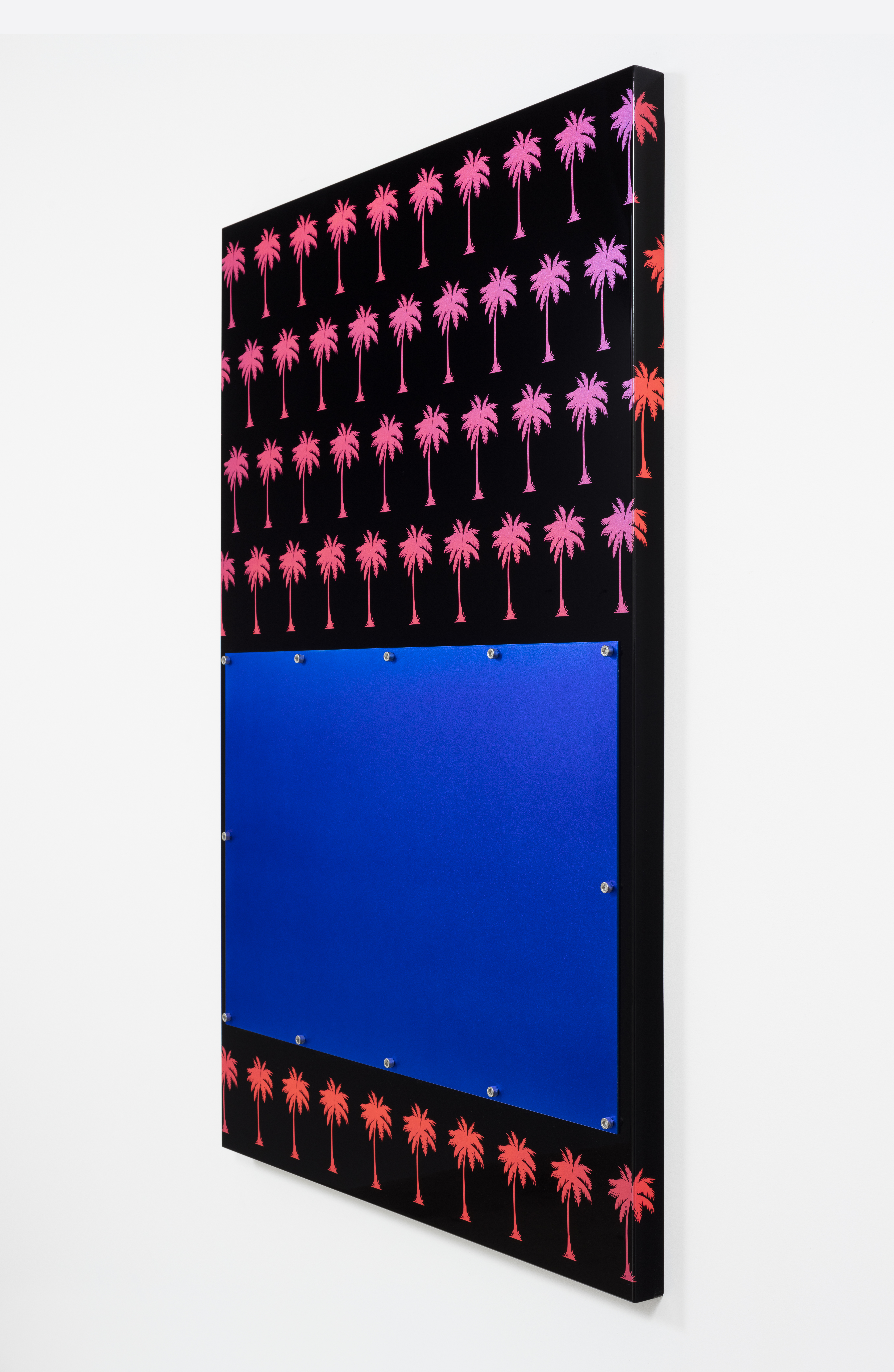 How did your interest in art begin?  I originally used making as a way to emphasize jokes with friends. I would make pieces that functioned like props for something else until I realized that I was an artist with a practice.  It took a while to understand that an artistic practice was a valuable part of culture and not something to be kept private.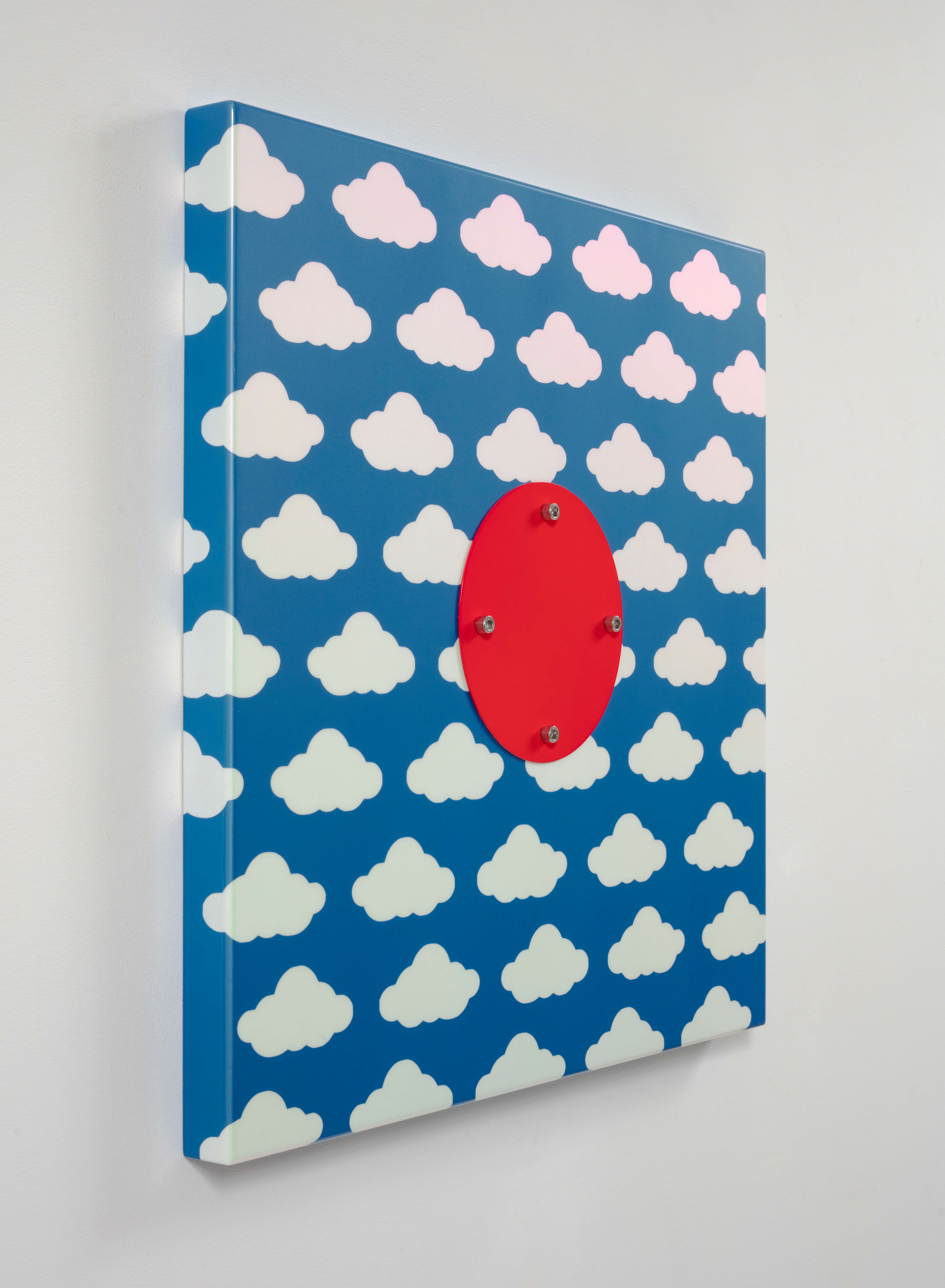 If you had to explain your work to a stranger, what would you say?  I make abstract, richly colored paintings on aluminum panels with ultra glossy surfaces.  I interrupt these glossy surfaces with material compositions made from industrial hardware like stainless steel, webbing or secondary aluminum shapes.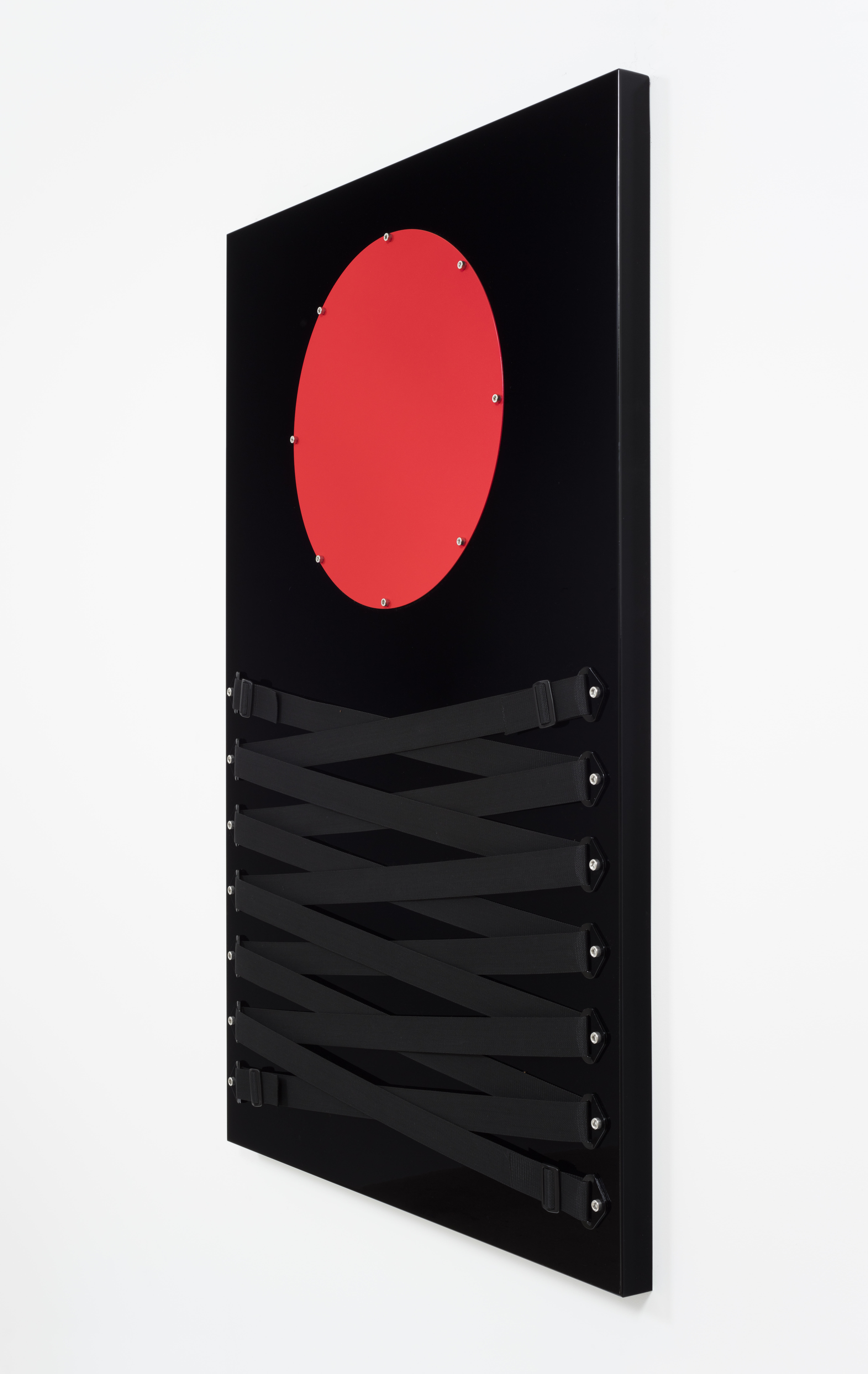 What materials do you use in your work and what is your process like?  I spray a variety of paints (made primarily from acrylic polymers, epoxy, urethane and pigment) and a HVLP spray gun. Every painting has at least 15 coats of material including primer, color, effects, and clear coat. The painting must be meticulously sanded between each layer. After days of devoted labor, the painted is buffed, revealing a seductive ultra gloss finish. It is exciting yet nerve-wrecking because it's easy to damage the painting at this vulnerable stage and the buffing tools are unwieldy. Once the surface has been buffed and polished, I interrupt it with minimal material compositions. Even though it's heartbreaking to drill into the pampered surface I do it because I'm excited about the relationship between these very different layers.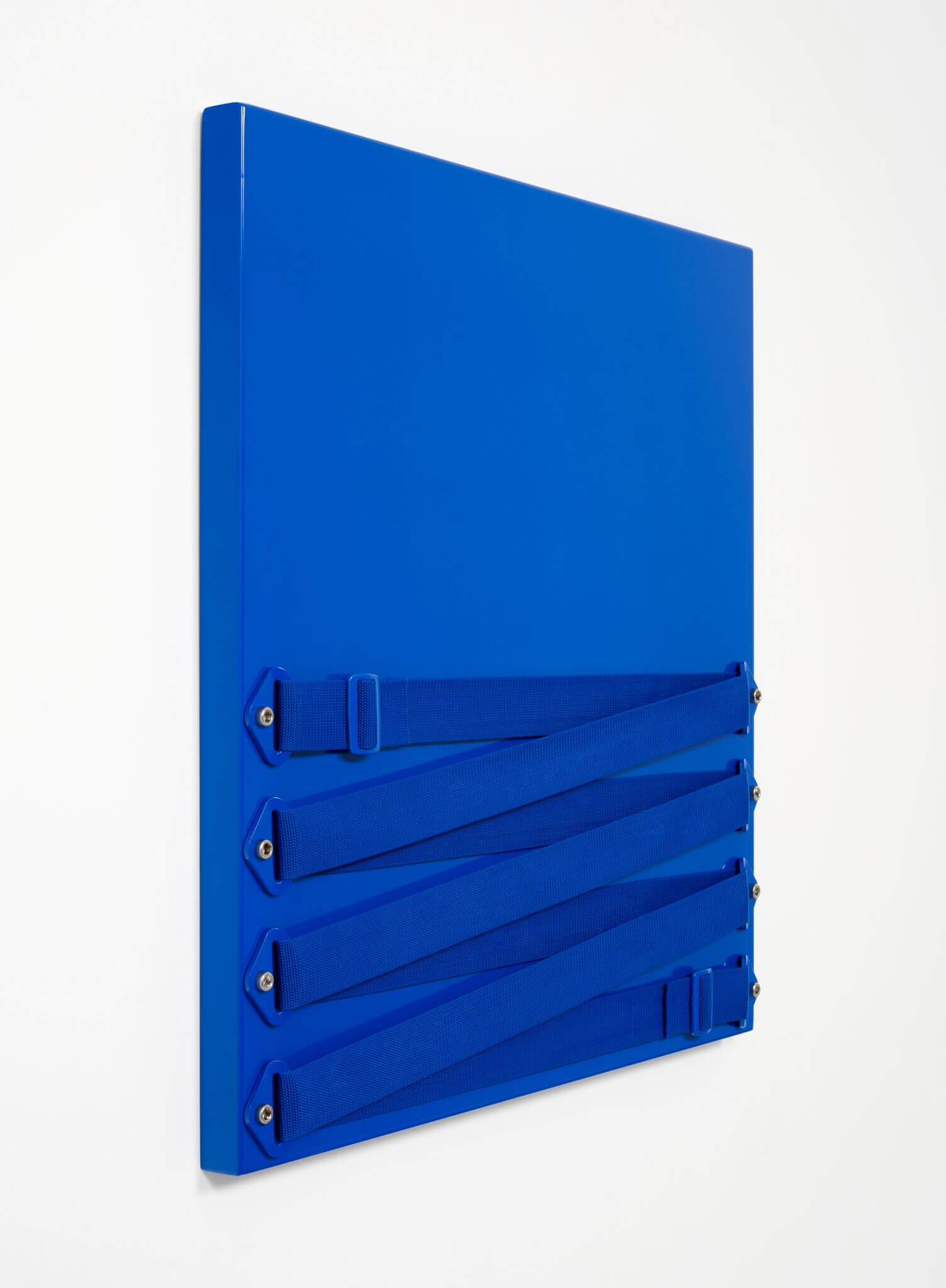 What artists are you interested in right now?  John McCracken, Helen Pashgian, De Wain Valentine, Fred Eversley, Craig Kauffman and Richard Artschwager.
What's your favorite thing about San Diego?  Dusty Rhodes Small Dog park.  I enjoy taking my pup, Honey Head, there and watching him mingle with other dogs of small stature.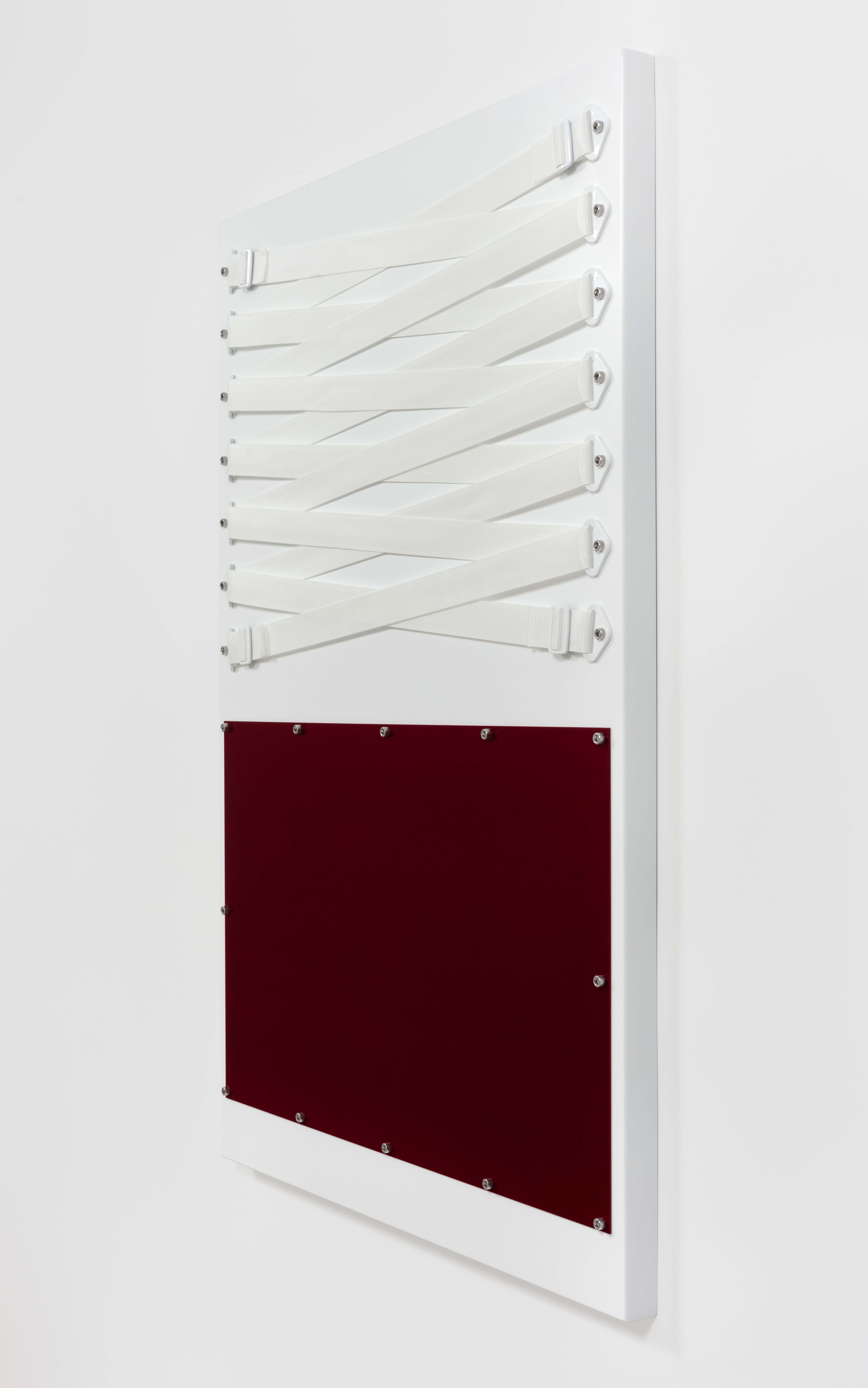 What was the last exhibition you saw that stuck out to you?  Gisela Colon: HYPER-MINIMAL at Diane Rosenstein.
What is your snack/beverage of choice when working in your studio?  I do a fair amount of starving in the studio: coffee and oatmeal in the morning and dinner at night. My friend helped me build a beautiful water carbonation device that hooks a Klean Kanteen up to a CO2 tank so as of late I've been brewing and drinking lots of crisp, sparkling water.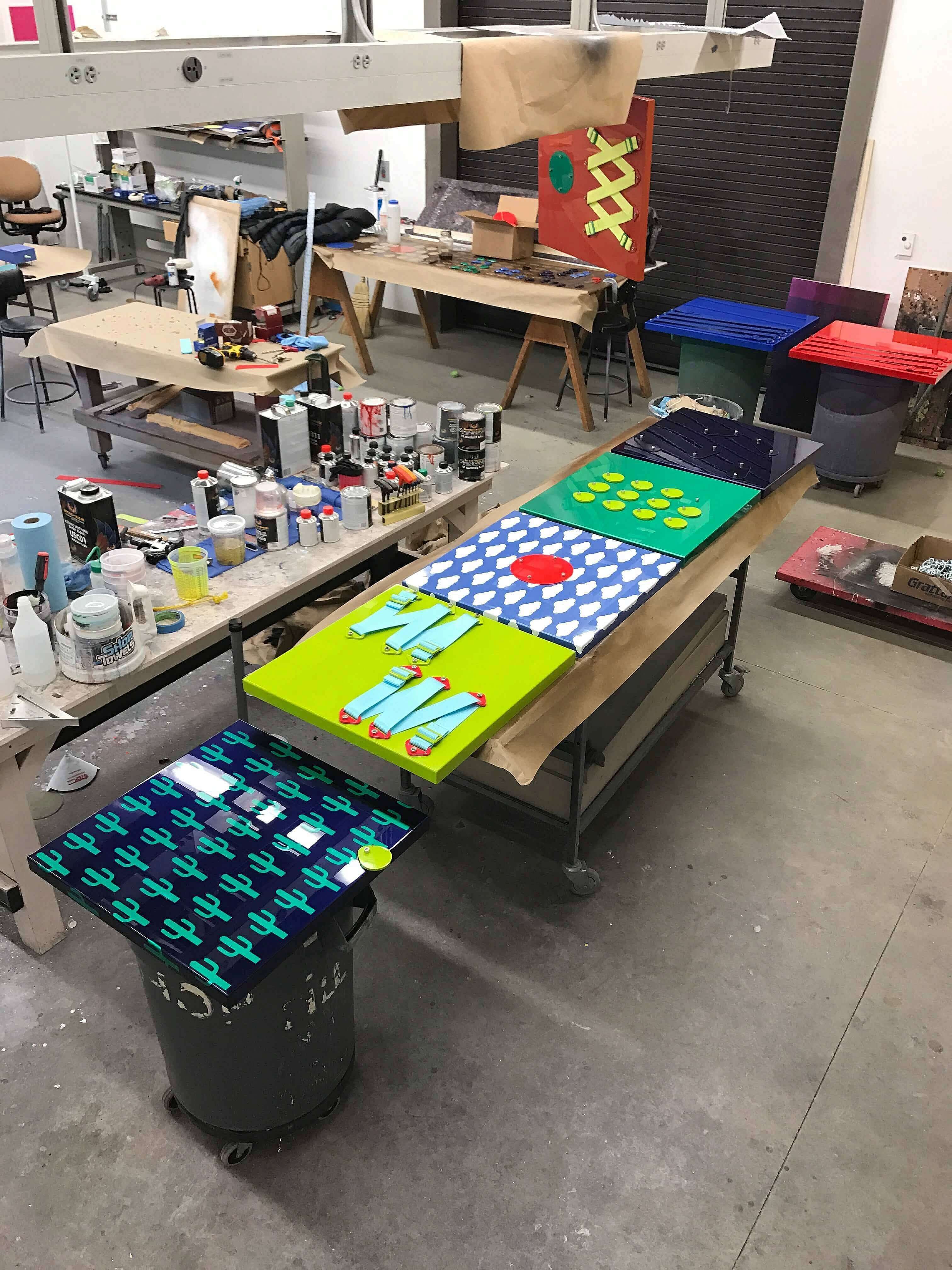 What do you do when you're not working on your art?  I have younger twin brothers who are both exceptional rock climbers. We are all obsessed and I spend a lot of my free time trying to climb half of what they can. I love hanging out with my girlfriend and occasionally come out for a party.
If you had not become an artist what do you think you would be doing?  Morris Buttermaker in the springtime and T.J. Burke in the winter.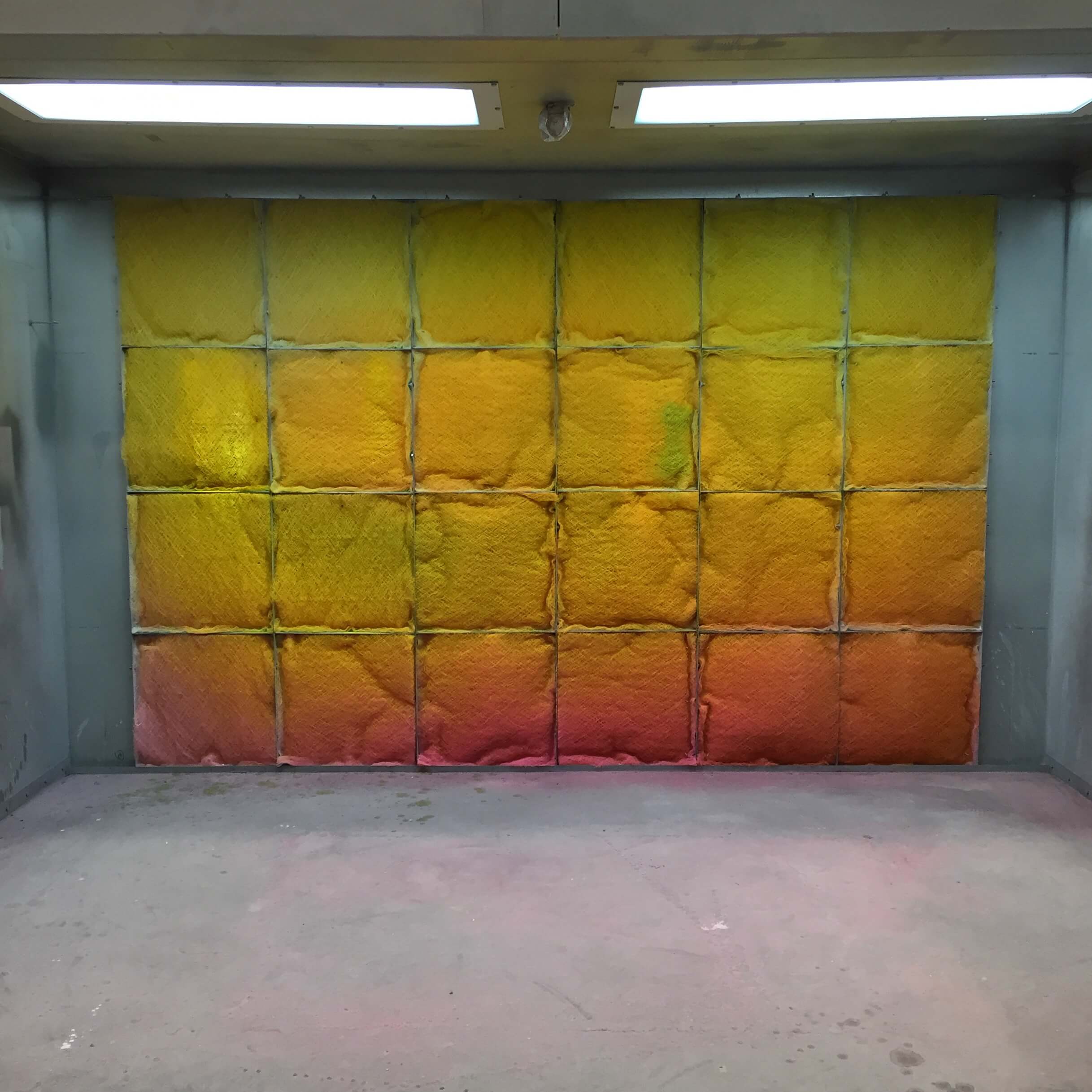 Currently listening to?  I listen to Chances with Wolves in the studio almost exclusively. I'm also into the New Yorker's fiction podcast. I really like the formatting – authors read short stories by other authors they admire from the New Yorker's vast and rich archive. Shout out to Deborah Treisman.
What are some of the best or worst reactions you have gotten as a result of your work?  The best and the worst reaction probably occurred at a show I had in Austin. I made this large multi-use playground unit with a basketball hoop integrated into the structure. It sat in the center of a large island of sand alongside a hand-painted basketball. Just as the gallery key turned a pair of sauced older folks launched into the room, walked through the sand, and dunked the basketball. They were still welcome to free beer even after dunking on the work. Austin is chill like that.