Tell us a little bit about yourself and what you do. I was born and grew up in Colorado, and often miss the mountains. I like to explore the interplay between the body, the surface and space of images, and the architectures within which images sit. A fascination with skydiving and airspace has been pervasive this last year. My partner Flynn and I work collaboratively under the title wrk rrnd, which has been an exciting place to explore interests that for whatever reason don't fit into the narratives we've built around our personal practices.
I feel incredibly lucky to work with Matt Olson on projects as OOIEE, a cross-disciplinary open studio where we work on furniture, objects, videos… really anything that love and our interests lead us to 🙂 We also work on landscape architecture related stuff as I/E/E Office. There is also Yeah Maybe, a gallery run collectively by 5 other artists and I. We do a one-weekend show once a month, with a discussion of the work the day after the opening. The space has a lot of energy right now, and we're constantly trying to keep things open and ambiguous in an attempt to maintain that energy.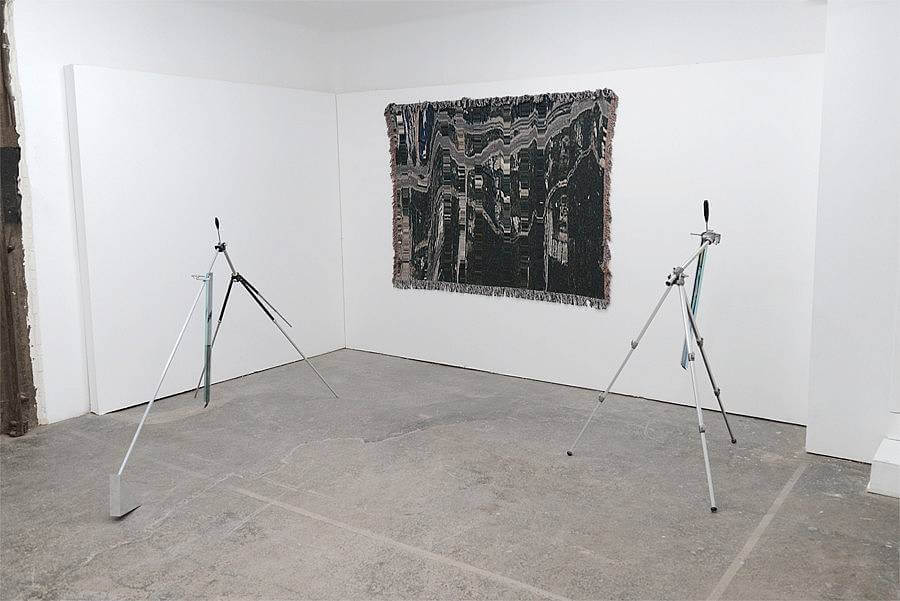 What are some recent, upcoming or current projects you are working on? This summer I had a show at Detroit Gallery in Minneapolis that was super fruitful, and I'm still working through a lot of what came from that. OOIEE just shipped an object based on a photograph of a toyo ito house to a group show at Etage Gallery. We're thinking of the object as a sort of ghost, as a place for humility and intimate awareness.  wrk rrnd is also showing alongside Andre Filipek and Darren Tesar as part of Yeah Maybe #11 on November 18th, a show I'm super excited about both for Yeah Maybe as a gallery and as one of the artists.
What is one of the bigger challenges you and/or other artists are struggling with these days and how do you see it developing? It's hard right now to not be thinking about Donald Trump, the DAPL and racialized police violence, and in the midst of these thoughts and realities making art, particularly art that isn't explicitly political, can feel like a deeply inadequate gesture. This isn't a new problem by any means, but it is something that I've been struggling with a lot lately.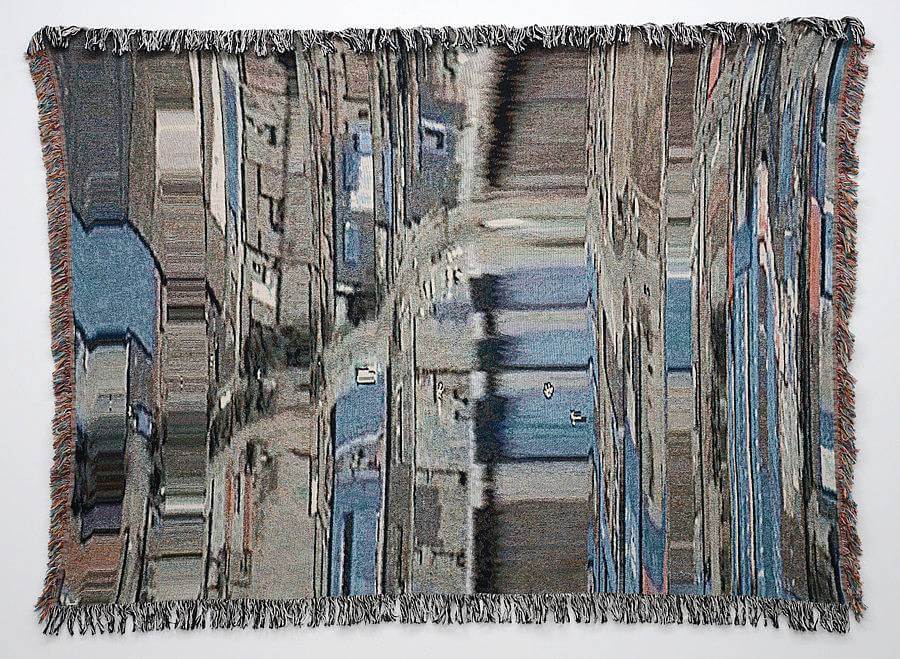 How did your interest in art begin? I've jumped around quite a bit, in school I double majored in math and sociology. Late in college I fell into a grant to travel to China and study contemporary art, and since I didn't know much about art at the time, I started to look at and read everything I could. It just sort of opened up to me, an art practice could pull in everything I was curious about in ways that most other modes of thought resisted, and thinking through physical movement and making became really important to me.
If you had to explain your work to a stranger, what would you say? I'm interested in how the view out the window of a plane feels so alienated from my understanding of space, especially now that I have Google earth/maps as a model for how to understand that window more as a screen… and skydivers have broken through that proscenium into the space of image? There are a lot of other things about falling that intrigue me too. I also think about images of Fred Sandback's twine pieces, and how strongly I feel their phenomenological effects even having only seen them in pictures. Which is all to say I'm interested in a spectrum of success and failure, and maybe data and information, in regards to image? How I experience some images as accessible space and other spaces as inaccessible images? I guess I often explain with questions.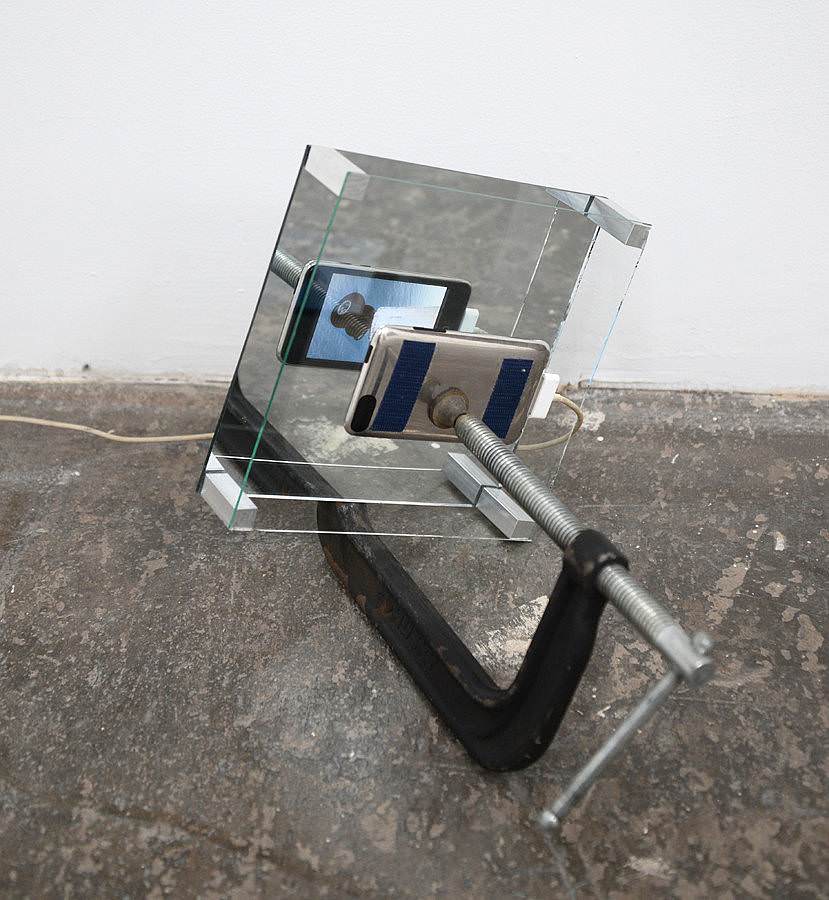 What materials do you use in your work and what is your process like? I really like working with aluminum, and how it relates to my macbook and aerospace. Glass I like for how it makes people nervous about their bodies – combating the feeling of bodilessness that can occur when looking at an image? Also gold leaf as a place of touch, and rubber cement, and usually image in some capacity, found or made.  I like clamping things and drilling/tapping aluminum, it lets objects shift over time in my studio as I take them apart and repurpose. I also have a drawing practice that's really new, and I'm experimenting with grinding drawings on glass.
Favorite quote? "A fall toward objects without reservation, embracing a world of forces and matter, which lacks any original stability and sparks the sudden shock of the open: a freedom that is terrifying, utterly deterritorializing, and always already unknown." Hito Stereyl from "In Free Fall: A Thought Experiment on Vertical Perspective"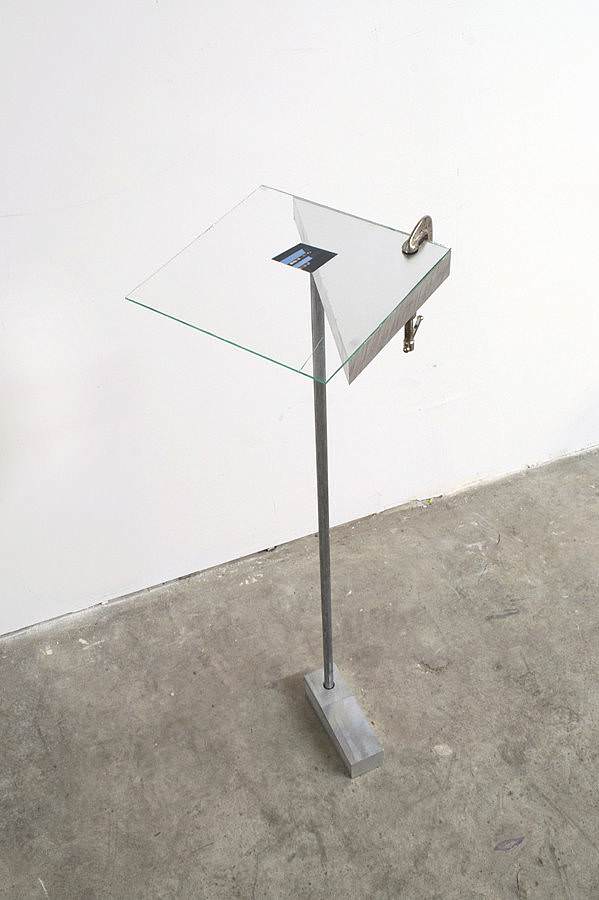 What artists are you interested in right now? There's a Lutz Bacher piece in Less Than One at the Walker right now I've been thinking about. Also Baldessari , David Horvitz is a big one, Martine Syms, Mitchell Syrop, Hito Stereyl, Max Grau , Sara VanDerBeek, Michael Stevenson… Midway Contemporary Art also just had a show with Martha Rosler in it whose work/writing on air travel I'm excited to research more.
What's your favorite thing about Minneapolis? The summers here are really nice and bikeable. The size of the city sometimes seems like the best thing and sometimes the worst. The winter is actually the worst.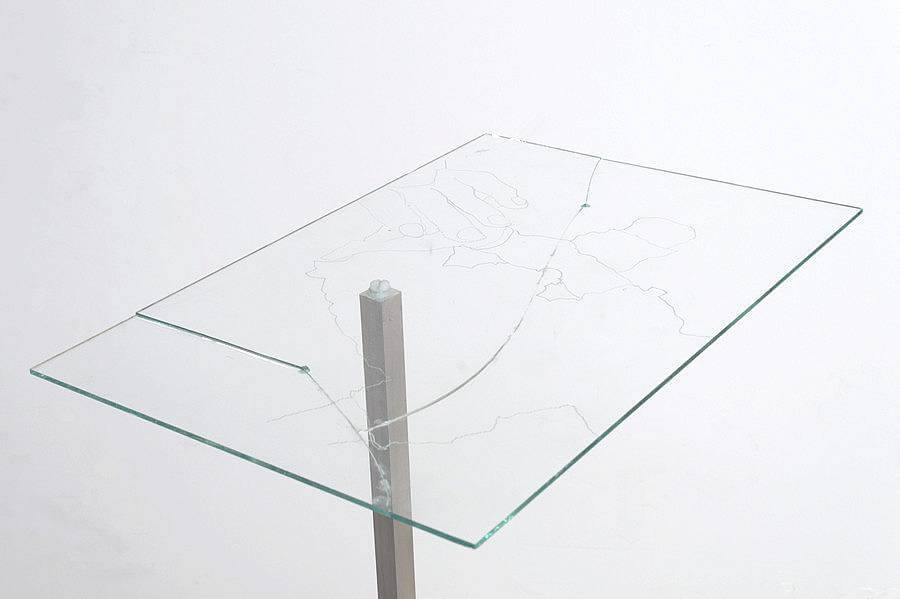 What was the last exhibition you saw that stuck out to you? I loved the Lee Kit exhibition that just closed at the Walker.
What is your snack/beverage of choice when working in your studio? I'm very bad at remembering to eat when I'm in the studio, so I usually wait too long until I'm very hungry and then go eat rice and beans at the coop down the street.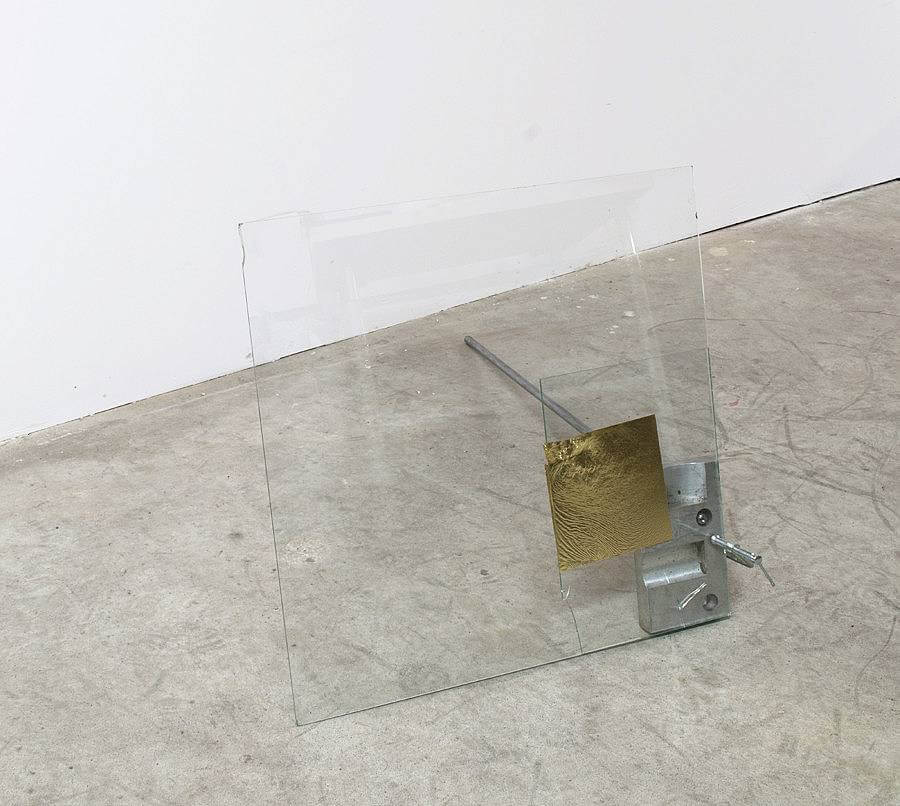 What do you do when you're not working on your art? I like reading a lot, mostly theory or art writing but also short stories, especially Barthelme lately. I also like woodturning, especially making tops.
If you had not become an artist what do you think you would be doing? I had started my senior year of college planning on applying to law schools and/or math graduate schools, so probably one of those things?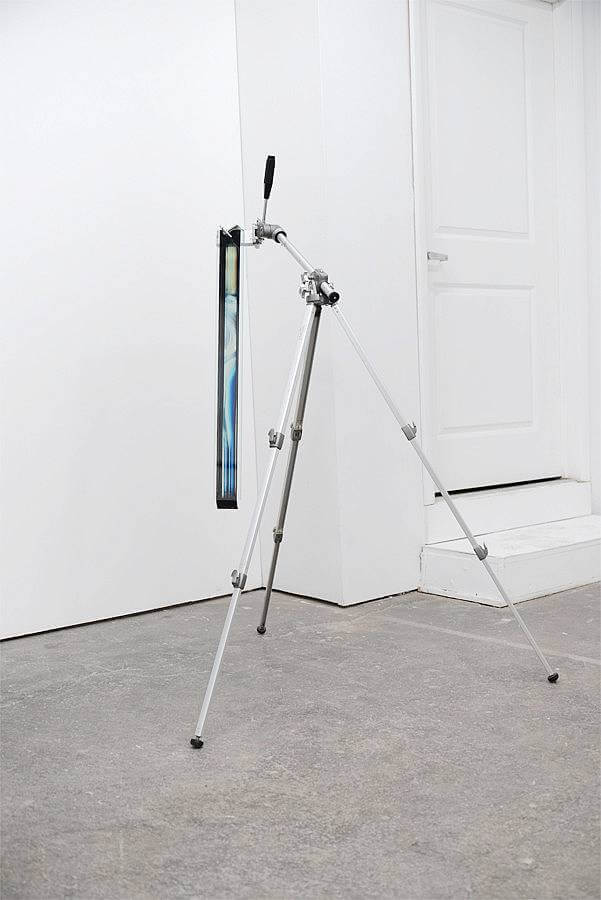 What are you listening to right now? Mostly mixes, especially Brown Rice, Tissue Mixes , this Glasser mix , and this Kindness mix which never grows old.
What are some of the best or worst reactions you have gotten as a result of your work? The saddest reaction is non-engagement or polite congratulation. The best is genuine excitement. Once I watched somebody watch the entirety of a twenty minute, somewhat monotonous, video I'd made and that felt super generous and humbling.