Tell us a bit about yourself and what you do
I'm an artist and curator living between Chicago and Boulder. I grew up in Boulder and moved to Chicago where after getting my BFA in 2016, I began and am still working as an advisor at the Disability Center at the School of the Art Institute of Chicago.
Could you talk about the bodies and bodily forms that occur frequently in your work?
The figures relate to the idea of self and act as an avatar or spiritual self-representation. They are posed in awkward and unnatural positions, creating a sense of vulnerability.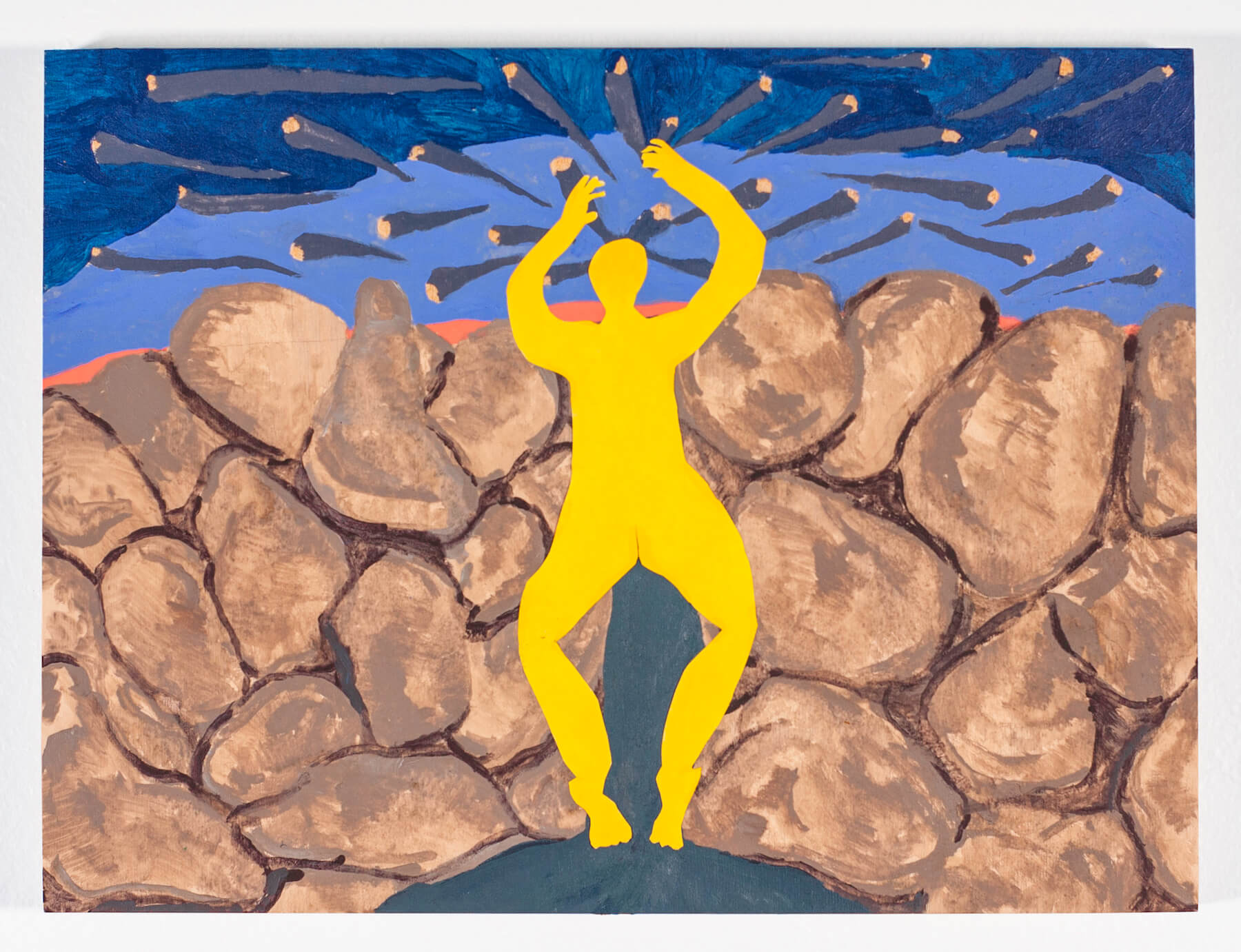 There is an almost mythical or biblical quality to your compositions, especially with the lone figure in the landscape– could you speak to that?
When I paint, I feel like my relationship to the paintings could be described as spiritual. My childhood art teacher was a very spiritual person and studied and borrowed imagery from a lot of different religions. Whether or not this has anything to do with how I'm thinking of spirituality in my work now is unclear, but I like the aspect of spirituality that speaks to storytelling and mysticism. I'm particularly interested in the kind of spirituality that allows for different interpretations but comes from an individual perspective.
How does symbolism function in your work?
Symbolism to me references both religiosity and narrative. I draw a lot of starry night skies, mountains, streams, birds, flora and fauna, that are all a part of the Colorado environment that I grew up in. I would describe myself almost feeling a religious connection to some of this childhood imagery.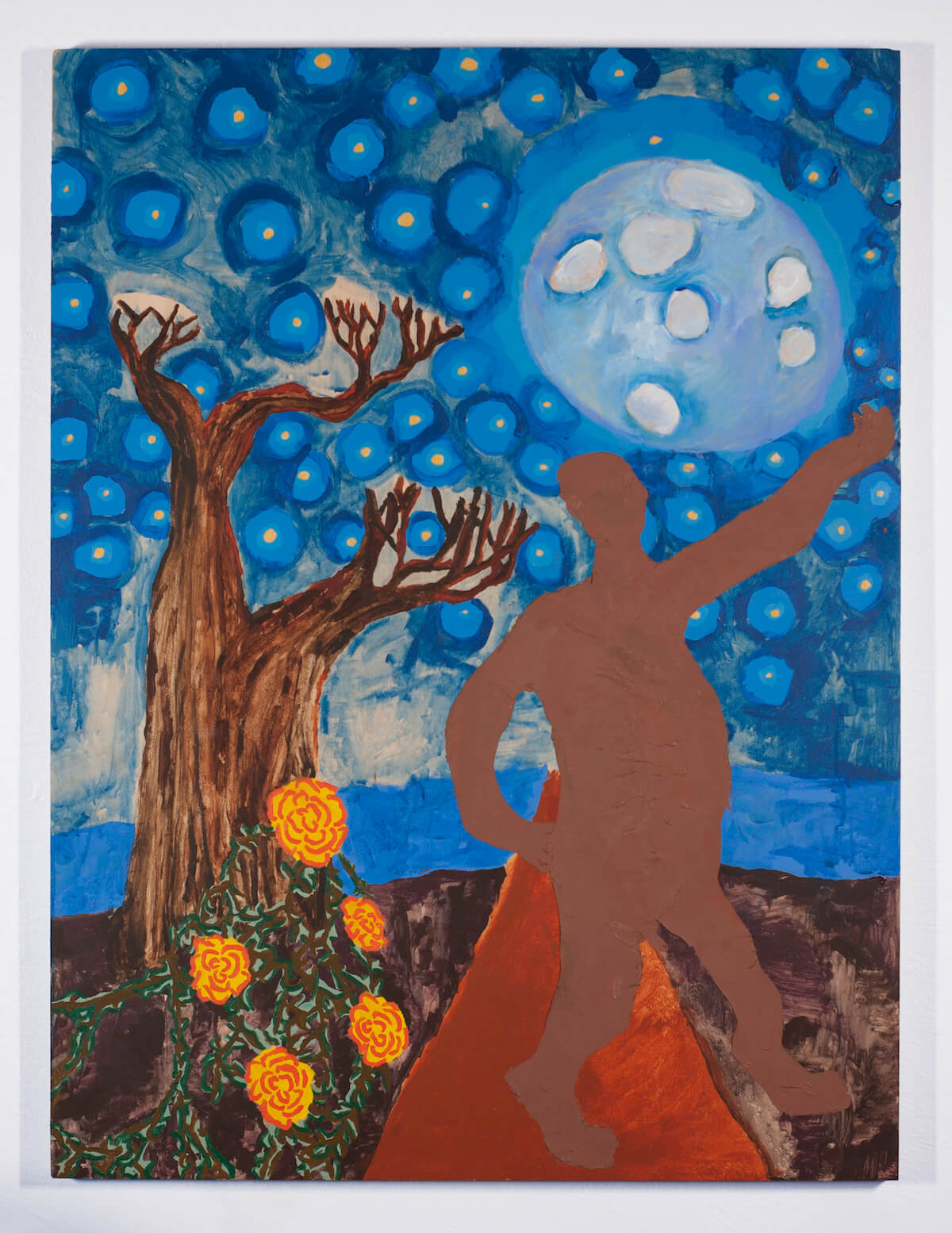 You have an ongoing curatorial practice as well, having done shows in Chicago, Online, and in Boulder at Rare Visions, a space you founded in 2018. What is that like and what are your main concerns as a curator?
My interest in curating was partly based on thinking of artists who I know whose works address sometimes similar and sometimes completely different subject matter than my own. I'm very interested in making or adding to community gatherings spaces where ideas can be talked about and challenged. Identity and representation as well as shared relation to self are things I think about that influence my curating.
What is the Voices Embodied project, and how did it come about?
The Voices Embodied Project came from thinking about my relationship to art and intersectionality as a disabled queer person. The project speaks to some of my personal interests and has also evolved around some of my work in the Disability Center at the School of the Art Institute of Chicago. It's a way to create community gathering spaces where individual stories can be represented through art and shared in an interactive group setting.
What have you been listening to recently?
I typically don't listen to a lot of music while I work. In the past two years, I have broken this rule. I've always been a more private person, so talking about music kind of embarrasses me. In my artwork, I'm thinking about vulnerability. I like music with lots of vocals. I've always loved music from musicals like Chicago or Phantom of the Opera. I also listen to music like Lady Gaga or Celine Dion. Sometimes I even sing along.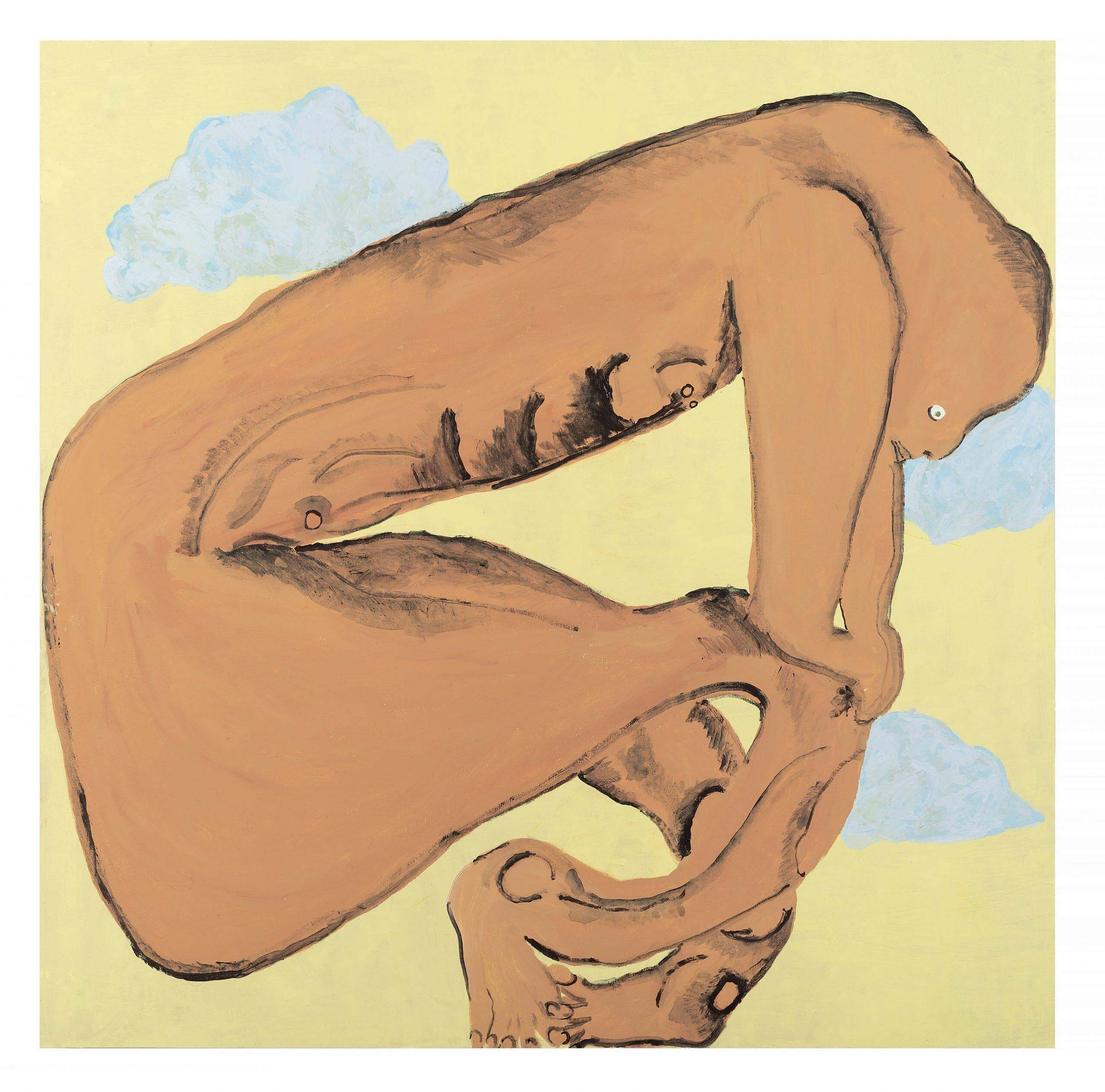 Any standout shows you've seen this past year?
I saw the Jennie C. Jones' exhibition at the Guggenheim in March. There was music that related to the work playing throughout the spiral of the Guggenheim. As the stairs spiraled up and you got closer to the top, the music grew louder.
How do you feel the pandemic has affected your practice, or the art world as a whole?
There were less social gatherings and work couldn't be seen in person. I feel like my art practice wasn't that affected as I work at home. The pandemic did and still is affecting some of my curating, especially as an audience and conversation is central to the way I think about curating. I've still tried to install work that can be viewed in person but have also held online artist talks and for one Voices Embodied show, I even had a gallery walk-through video made so audiences who couldn't be there in person could get an idea of the show. I've found that the advantage to having an online presence for shows allows for reaching a geographically broader audience.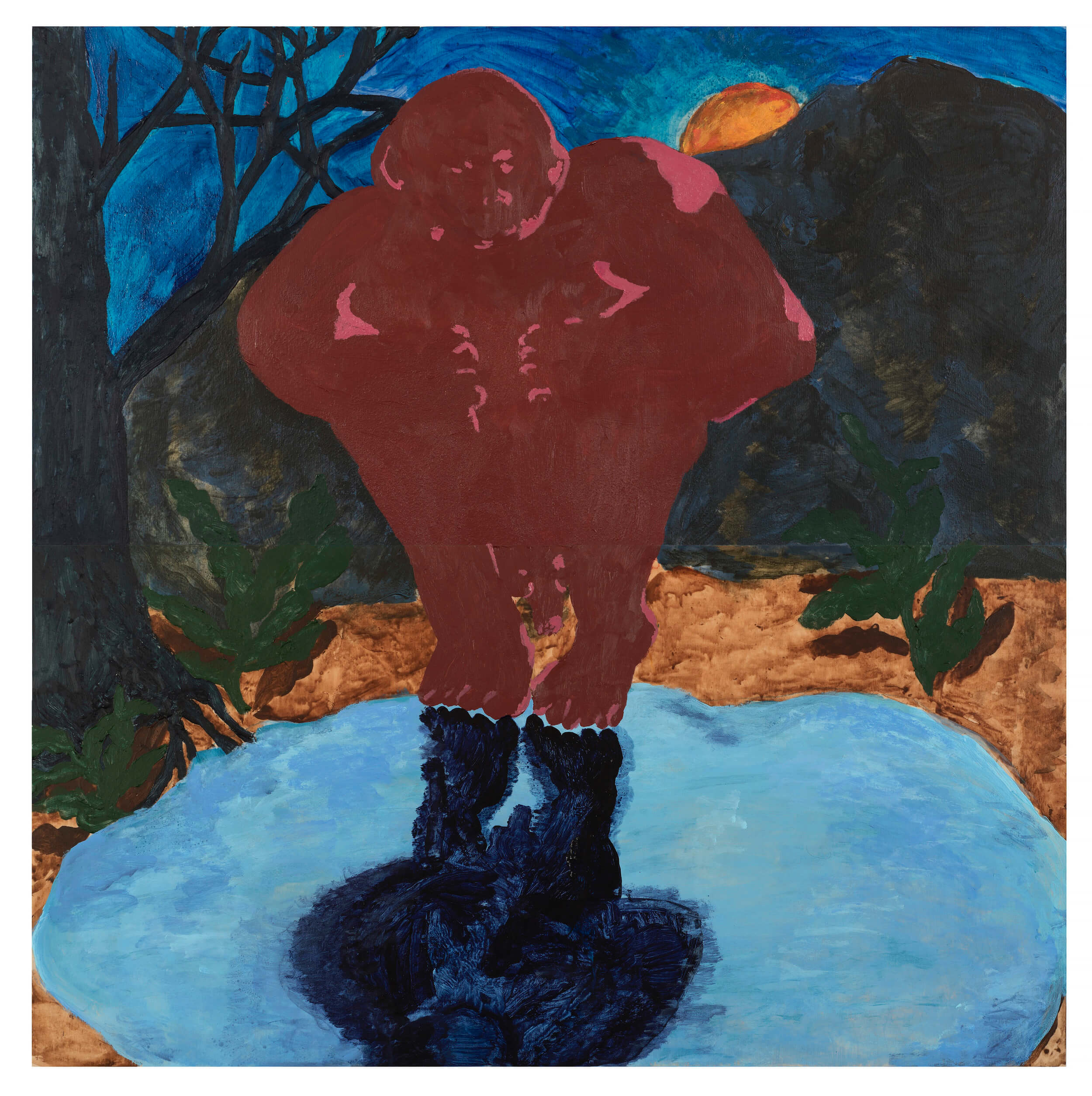 What is your studio workflow like? Do you lean towards the pre-planned or the intuitive?
The compositions of my recent paintings are often sketched on the surfaces I paint on whereas in the past, I have painted in a way that was completely free form and allows for unplanned imagery. Throughout my paintings, many of the same images have appeared, like figures, skies and landscapes. My more recent work has focused more directly on the interplay and relationship between these elements. Even in my recent paintings, intuition is still a large part of the process though in the way I use color or render objects. There's often more layering in the recent works, where in a moment, a tree or boulder will cover up or change the direction of the painting.
Do you have any upcoming projects that you can tell us about?
I'm currently in the process of curating a show in Boulder that combines the dimensional works of Jodi Stuart and Amanda Ross-Ho. In the show, I'm thinking of relation to both artists' object
Interview Conducted by Milo Christie