Tell us a bit about yourself and what you do?
Professionally, I am the founder of the online sex toy store Spectrum Boutique, as well as the educational sex magazine Spectrum Journal. I'm also the author of Carnal Knowledge: Sex Education You Didn't Get In School. But these days, I think of myself as a hiker, mountain biker, jigsaw puzzle-doer, and horror movie enthusiast! These are some long-time loves that flourished over the duration of COVID. I even run a discord group for people to discuss "effed up movies", and that has been my active leisure lately. 
How did you get started as a sex educator, artist, and writer? 
Well, it's all I've ever really done. I initially wanted to be a therapist, and went to school for psychology, and worked at a sex toy store while in college. I also made collages out of porn (among many other things) and for a long time that was how I expressed myself visually. While selling sex toys, I kept encountering the same questions and myths over and over again, so I began writing about it on a Tumblr with no awareness of how that would snowball into a full-blown career. The first thing I wrote that gave me exposure was an article called "I've Slept With 99 Men and I'm Looking for Number 100". It was a tongue-in-cheek joke meant to highlight the ridiculousness of assigning meaning to your "number" (I'd already fucked more than 100 people) but that made its way to Daily Mail and beyond… Then I had a "following" overnight and ran with it.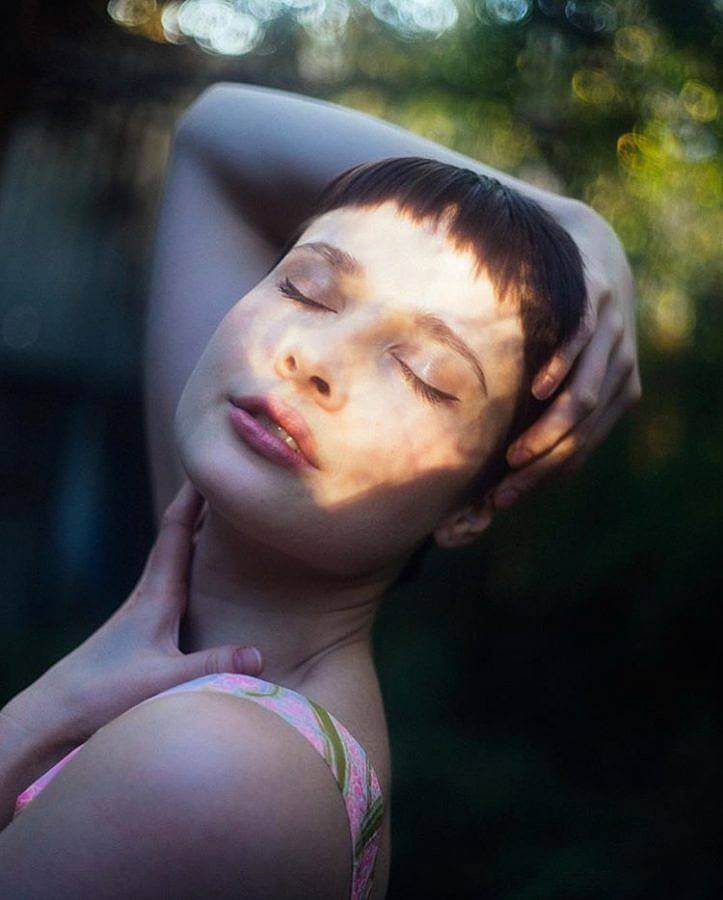 How has your understanding of sex positivity and education shifted in the past years? 
My first personal definition of sex positivity was and still is; a shame-free celebration of all things sex (or the choice to not have sex), so long as everything is consensual and between adults. Sex education is a way we can make our entire world a safer, more peaceful place. While there is certainly a lot that needs to change to achieve that, sex education is one core component of that because it impacts all of us. Even if we are not sexually active, sex is everywhere, and it is often at the core of many other, seemingly unrelated, issues. So in that sense, sex education and sex-positivity are ways we can un-learn the harmful things we've been taught about our bodies, gender, sexuality, and why we want what we want and do what we do. The only way in which these terms have shifted for me is in their commercialization and buzz-wordiness. I think it's great for brands to be sex-positive and educational, but these terms mean nothing without action behind them. 
How do you incorporate collage & modeling into your other creative practices?
Well, I also do OnlyFans! I have been naked online for a while, but monetizing it and incorporating actual toys into my photo/video content has been a very full-circle experience for me. Obviously, I do love being on camera, but I have really enjoyed becoming my own subject matter and how the daily process of photographing myself in states of undress and arousal has changed my relationship with my body in a positive way.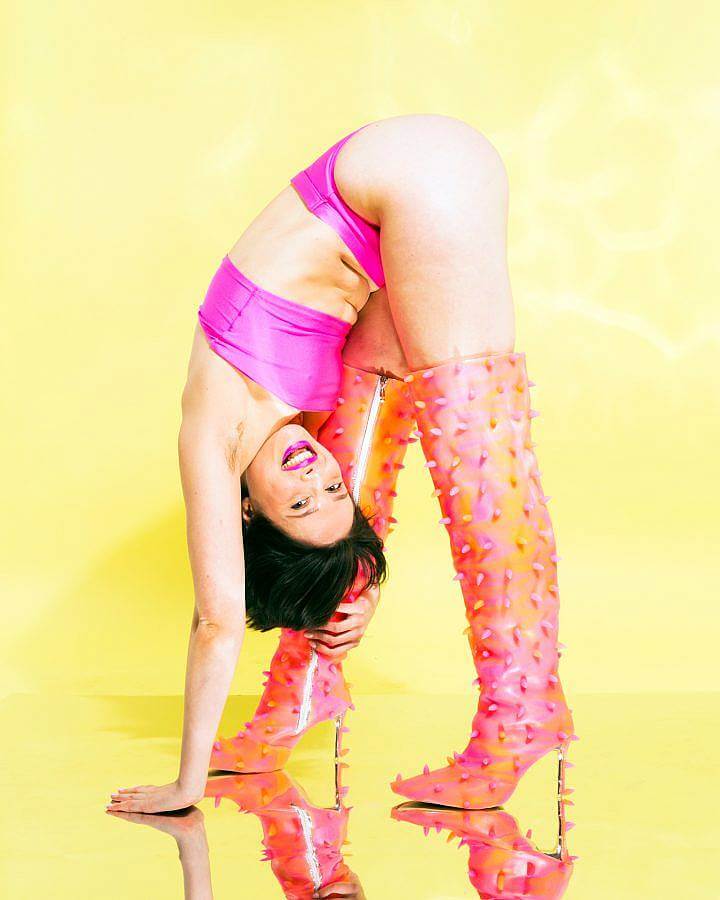 What are you listening to? What's your favorite music to dance to?
I've been on an Italo Disco kick lately, but house music and techno are by far my favorite genres to dance to. That's one of the reasons I love living in Detroit! I love wordless ambient music as well, it can really help me calm down. But ultimately, I am a Juggalo, and therefore I do listen to a lot of Juggalo music haha!
Your recent favorite toys? 
Right now my go-to's are the Lora DiCarlo Baci, Le Wand Hoop, Doxy Wand Original, Fun Factory Big Boss, and Smooth Operator lube from Intamo!
Can you talk about the importance of prioritizing non-gendered toys and approaches to sex and play? 
Gendering toys only limits people's access to toys, no matter their gender. For instance, a butt toy can work for anyone (we all have butts), and calling something a "gentleman's plug" is only going to alienate the people who don't identify with that. If we instead talk about the potential ways a toy can be used, we're opening up a whole lot more possibilities. At the end of the day, just about all toys can be used by anyone, with the exception of using things anally that aren't anal-safe! Prostate toys are wonderful for G-spots, penises can use external vibes, and strokers with smaller openings can be wonderful on clits. It's not just the language used and the importance of inclusivity, but how we open up the possibilities for ways people experience pleasure that matters in removing gender from the equation.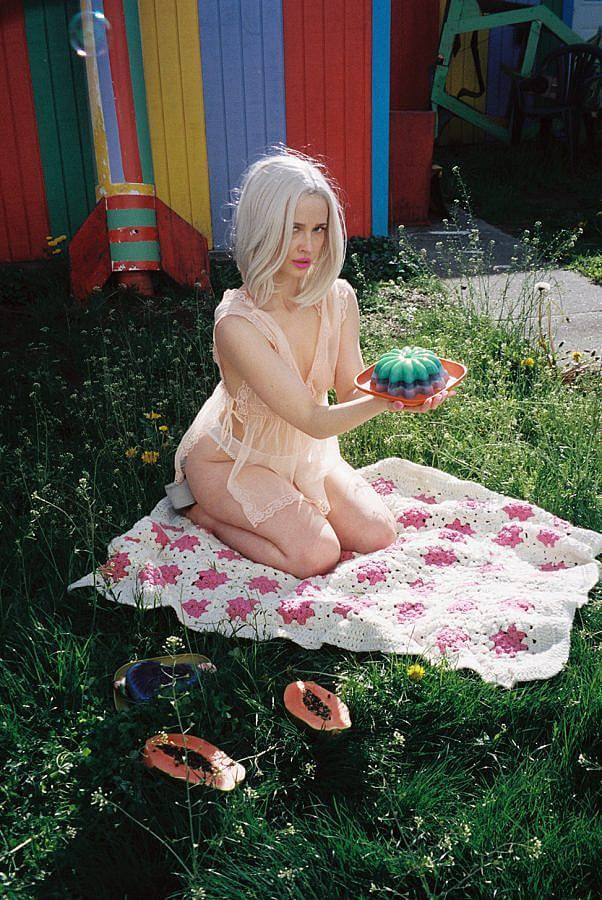 Spectrum features a journal that contains, amongst a variety of articles, a personal favorite of mine, "clit smegma." What has it been like creating Spectrum's journal?
Haha! Clit smegma will haunt me until my final days! My tombstone will read "she had clit smegma"! I'm just kidding. But seriously, it's very fun to be on the more editorial side of writing these days. I love being able to showcase the words and ideas of other educators and writers in Journal so that we're able to offer a wide variety of education for our readers. Part of the beauty of having education be a part of our shop is that we can provide free resources to all who visit our website, not just to the people who are spending money. In a world where it's easier to encounter porn and sex myths than actual sex education, it's very important that we try and provide a place people can come to discuss (we have an online forum for more personal discussions) and hopefully find answers.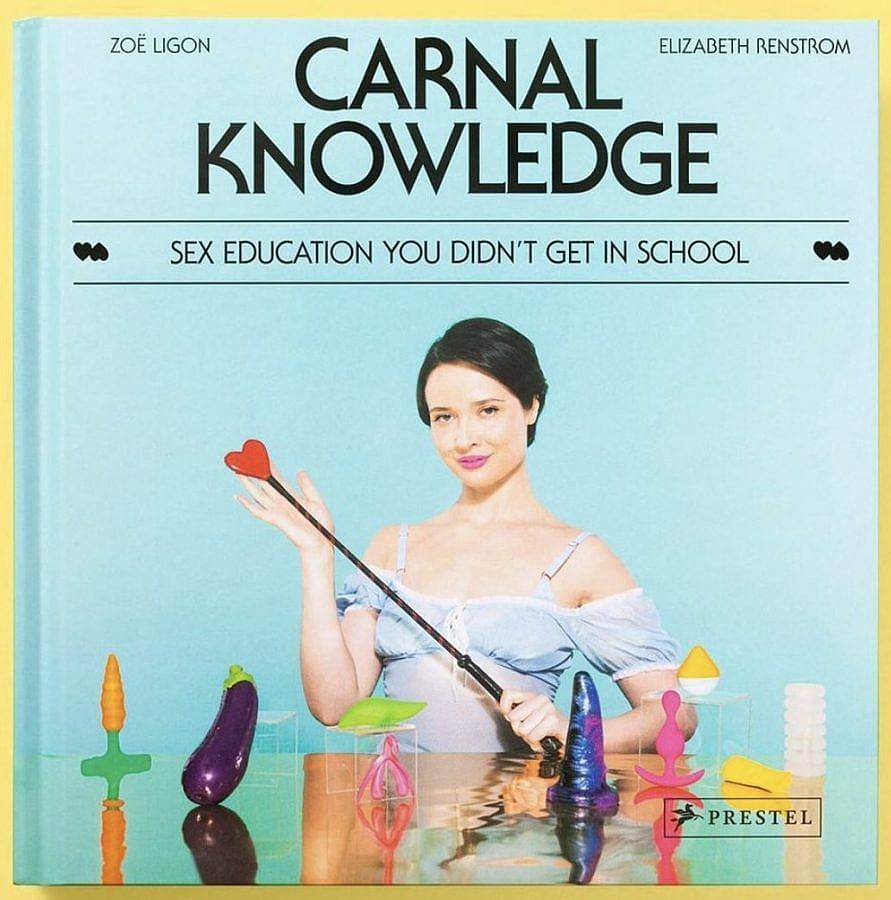 What are you reading these days?
I'm not much of a leisure reader, but I am in the middle of reading How to Live with the Internet and Not Let It Run Your Life by Gabrielle Alexa Noel and am really enjoying it! I also recently enjoyed Town With a Tranquil Name by Soren Narnia and have been sifting through a book on midwest foraging. My all-time fave authors are Jon Ronson and Octavia Butler, however!
Tell us about your recent book, Carnal Knowledge: Sex Education You Didn't Get In School"
Carnal Knowledge is the brain baby of myself and Elizabeth Renstrom, a dear friend of mine for over 10 years and an amazing photographer who currently is the New Yorker's photo editor. I wrote the words, she took the pictures. It's constructed as a set of sex ed "PSAs" — so it covers a wide range of topics in short, digestible paragraphs. You can read it cover-to-cover, or flip open to any relevant topic and skip around. Liz's photos breathe life into my basic sexual hot-takes, and she knows how to capture the humor and whimsical nature of sexuality without eroticizing or infantilizing. It's been almost a year since it was released (in the middle of COVID, hooray) and it's been so surreal watching it make its way into people's homes and their brains!
Reading your posts & watching your sex stuff mini-series, your matter-of-fact humor makes the information accessible and exciting. How do you view the role of humor in your work?
Humor has the ability to diffuse discomfort around taboo subjects. Personally, I find things much easier to listen to and learn from when I'm entertained. I never decided that I was going to try and be funny, I think it's just how I naturally express myself… but oh dear I am GLAD that you consider me humorous. 
Do you have any advice on navigating intimacy, especially amidst a time of isolation many have been going through worldwide? 
Listen to your intuition. Never force yourself to do anything you don't want to do, or are even a bit unsure about. You don't have to re-enter what pre-pandemic life was like, and there is no rush to return to physical intimacy if you're not ready yet but living in a place where life has somewhat returned to "normal". The internet is a wonderful tool for connecting us across long distances, but remember that the internet is not our entire world, it's just a part of it. Physically hugging or massaging yourself can actually make a huge difference, as well as exercise of any kind — if you get your body moving, it can really help bridge the gap for the absence of touch.
Upcoming projects? 
Right now I am focused on nurturing the things I've already created so that they can grow. I've been continuously helping edit and publish articles for the Spectrum Journal, so that is an always-upcoming project for me! Once filming starts to be a thing again, I definitely plan on creating more edu-tainment video content 😉
Interview composed & edited by Joan Roach.