Tell us a little about yourself and what you do
My name is Zander Raymond and I'm an artist and musician working in Chicago. I won a rock skipping competition a few years ago. I make music primarily with synthesizers. I collect things from the sidewalk, the basements of estate sales, among other places. I have a studio practice that revolves around the things I collect, my experience being a neurodivergent person, and also magic stuff like chance.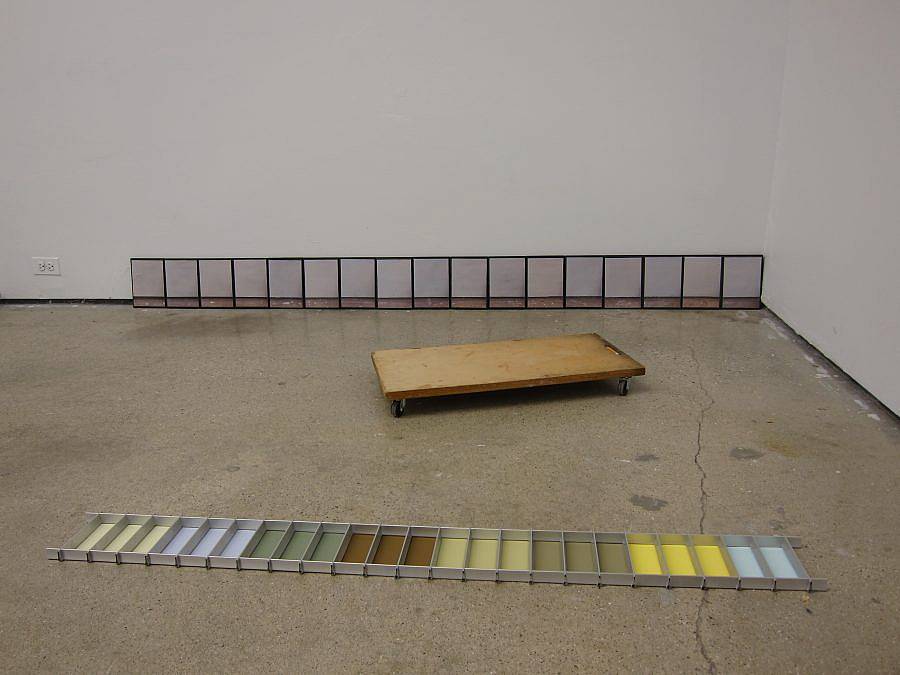 Talk us through the origin and workflow of your recent laminated works.
In school I spent about 70% of my time in the print studio, specifically the relief room that had several etching presses. I really am not a skillful printmaker, in terms of technical skill. I think in my entire printmaking journey, I only ever made 1 edition. I spent countless hours inking up large monotype plates, laying down scraps of paper as resists, and hastily running it through the press hoping for the unexpected to happen.
After graduating and feeling stuck in my practice without access to a printmaking studio, I ended up reaching for the thing that felt closest to a press, a laminator. These days, I get to the studio, fire up the laminator, and arrange objects (in a similar fashion to the monotype resist objects) and run it through, and hope for something to happen.
How do you feel about formalism?
I think it serves/served a purpose at one point or another.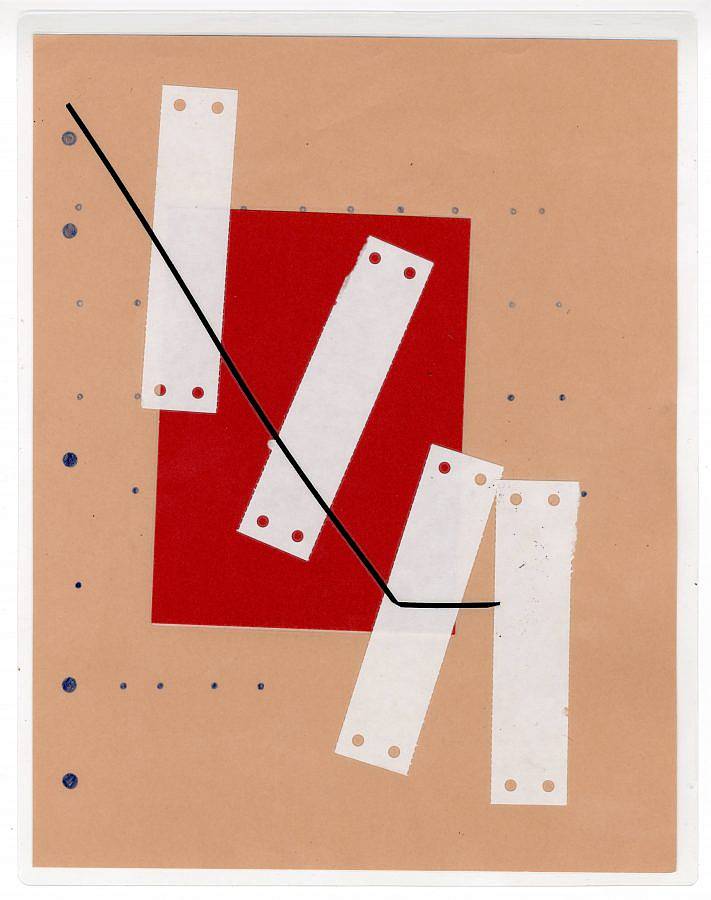 You also are a musician, and released an album this year – how intertwined is this practice with your visual art output?
I released an album earlier this year called "Secrets From A Squirrel" on a label called Florabelle. To sum up the music briefly, I'd describe it has a combination of synthesizer, sampling, and field recordings.
I used to say that my my practice made it evident how much time I spend looking at the ground. Around the time I was recording the record, I spent a lot of time arranging found objects on flat surfaces and viewing them on my overhead projector as a way to study them. From one angle— fragments of objects can easily mirror sampling workflows which can easily mirror arranging sculpture in space, which can also mirror the process of arranging a composition before laminating. The through line here is likely just improvisation, but anyways, I think that is the link.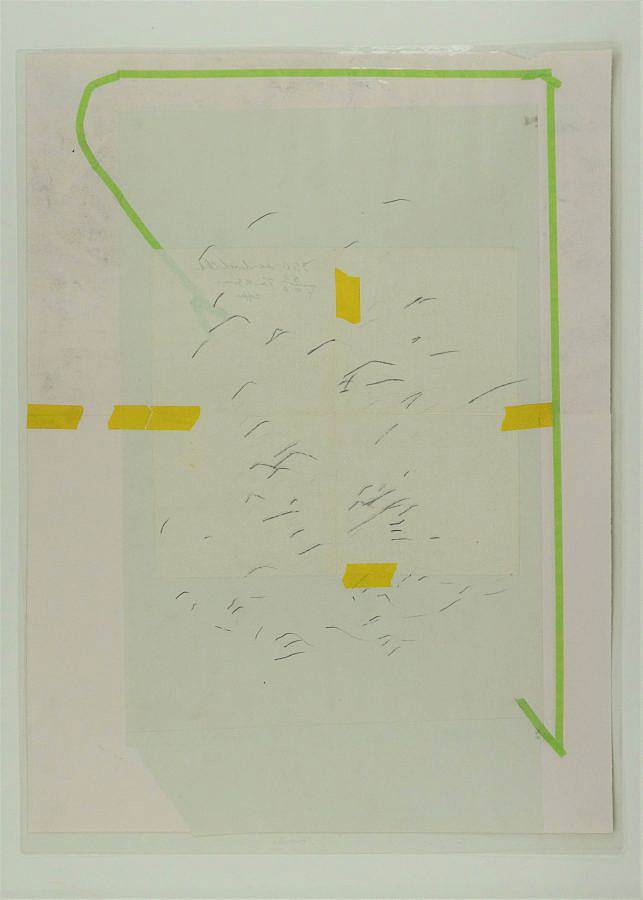 Your visual work often uses found materials, both two and three dimensional — what are some of the oddest things you've found, and what pieces did they end up in?
It's funny, it's really difficult to name things. Or even keep track of what came from where and when and where they end up. When I was a kid, I'd often find collections of rocks in my pockets and it always felt like they spontaneously appeared or realized. I often think about Jane Bennett's writing about the 'call' of objects and their agency. I definitely feel that this is true for the objects I use in my work, they call, and then somehow find themselves in my studio.
What have you been listening to?
An assortment things— the cat meow, the new Josiah Steinbrick, Dionne Warwick, early Brian Eno, whirring oscillators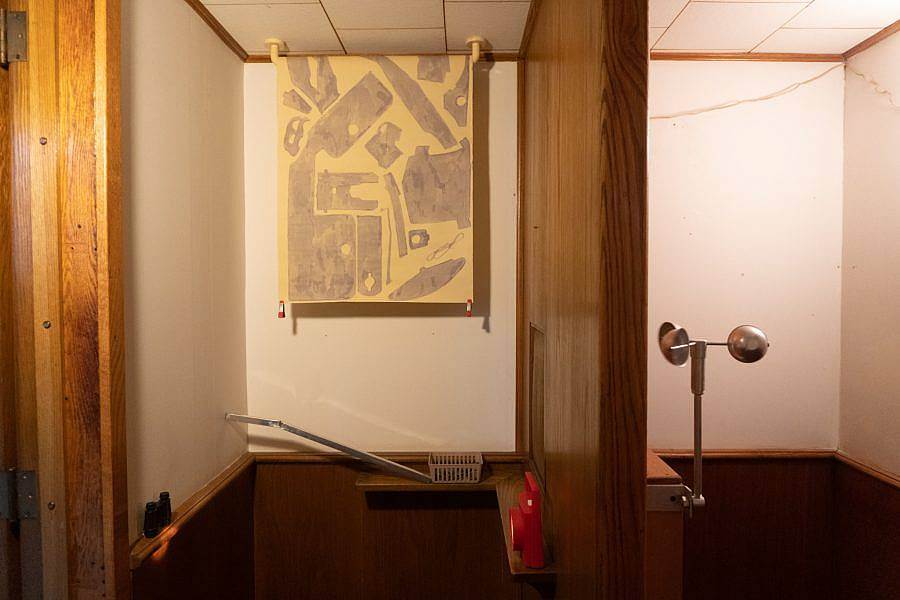 What sorts of decisions do you make while working?
I make so many decisions all the time. I think in general, I try my hardest not to allow a decision to take longer than say— 30 seconds to make. This is important because it keeps a rhythm to working in the studio and typically, whatever that decision winds up being I champion the outcome because it's the truth.
Collage, Assemblage, or Bricolage?
Collage, mostly? At least for me? I had a realization recently that when I was printmaking primarily, one of my favorite parts about it was being able to make an impression of an object and then still have the object itself. This lead to the amount of material within the ecosystem of my practice to exponentially grow. One part of the lamination workflow is that now, I'm actively sacrificing material. Once I put the carrier holding the laminate through the machine, there is no way to reverse the process, or retrieve a particular piece of material.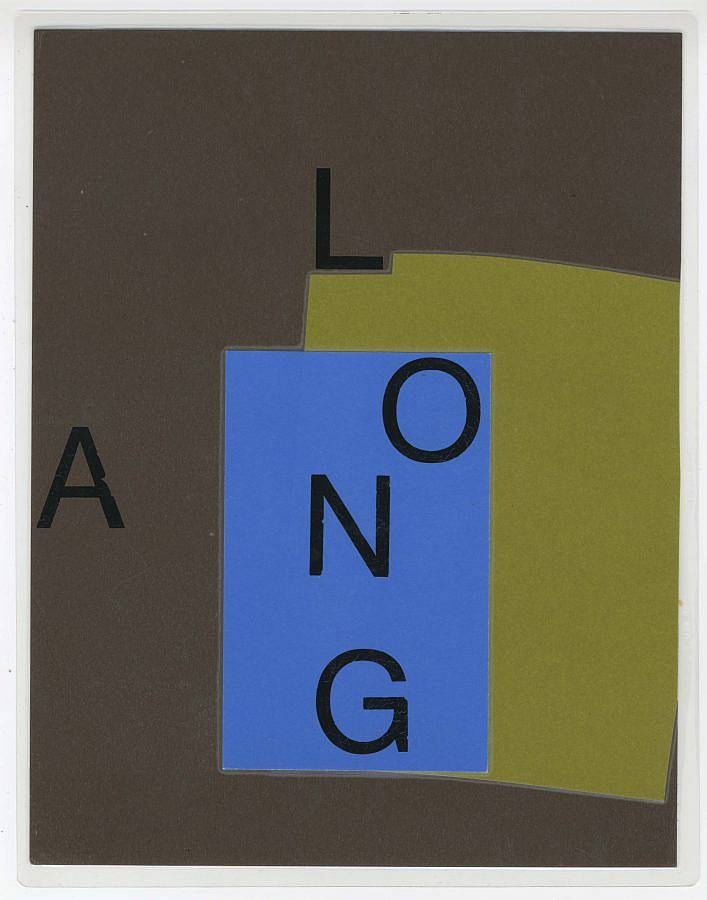 What does your studio look like?
There are piles of paper, neatly organized objects all over the ground, and several laminators. It has a window, it's too small, or rather I'm growing to big for it.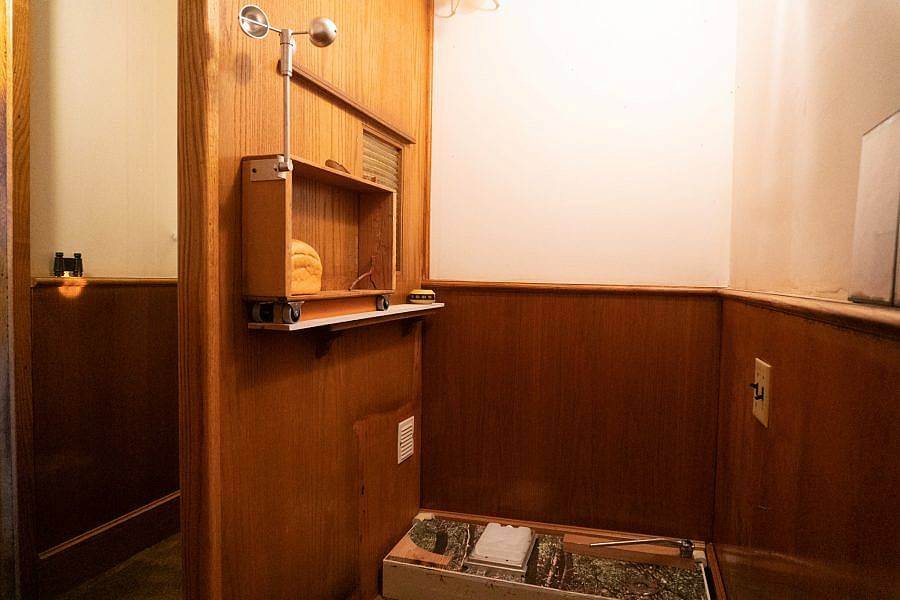 Do you have any upcoming projects you can talk about?
I've been invited to participate in two group shows this summer— One with Switch Hook Projects that is in a chiropractors office. and the other one is at the Weatherproof annex in Albany Park.
Interview Conducted by Milo Christie