Tell us a bit about yourself and what you do.
I'm a visual artist based in Seattle, originally from the UK. I try to critically articulate the materiality of a photograph as it moves between servers, fingertips, light emissions, and feelings.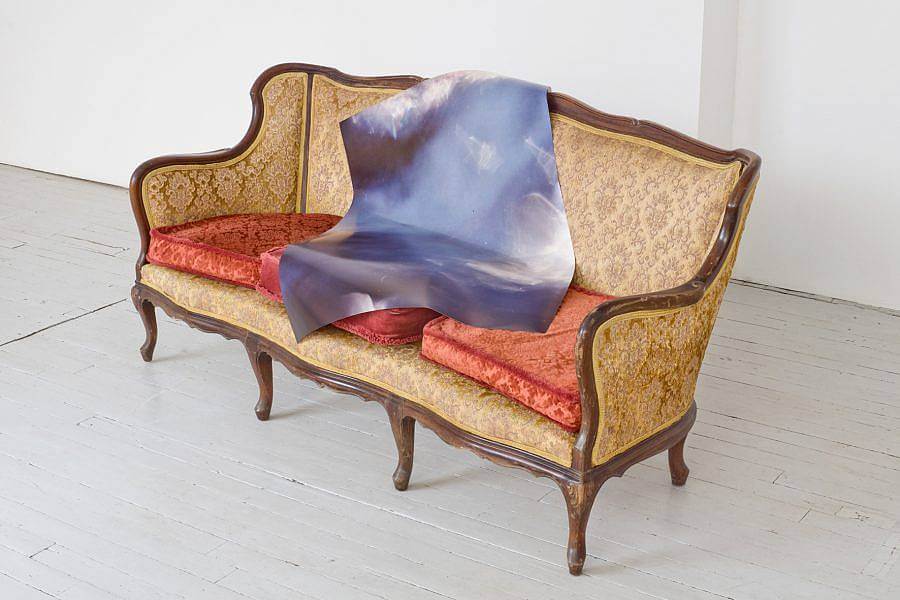 What first got you into photography, and how would you describe the evolution of your work over the years?
Like most millennials, I grew up with 35mm film, and learnt digital processes as they evolved. As a kid I remember being disappointed when the drugstore put a 'bad exposure!' sticker on my prints, those photos were usually my favorites, and pretty much still are. In 2017 I had an exhibition at Fotogalleriet in Oslo, Norway, and that show was a really important starting point for my work with alternative print processes and approaching images from a materialist position.
What artists, pieces of art, and exhibitions have you seen recently that inspire you?
I saw this online, so I have to say I wish I could have seen the work of Matthias Groebel in real life, at Kunstverein für die Rheinlande and Westfalen in Düsseldorf. The exhibition comprised a series of still images from broadcast TV made by the artist using a robotic airbrush 'printer'. Totally mesmerizing.
My partner is also an artist so I have the privilege of enjoying her art making everyday, we encourage each other to keep going.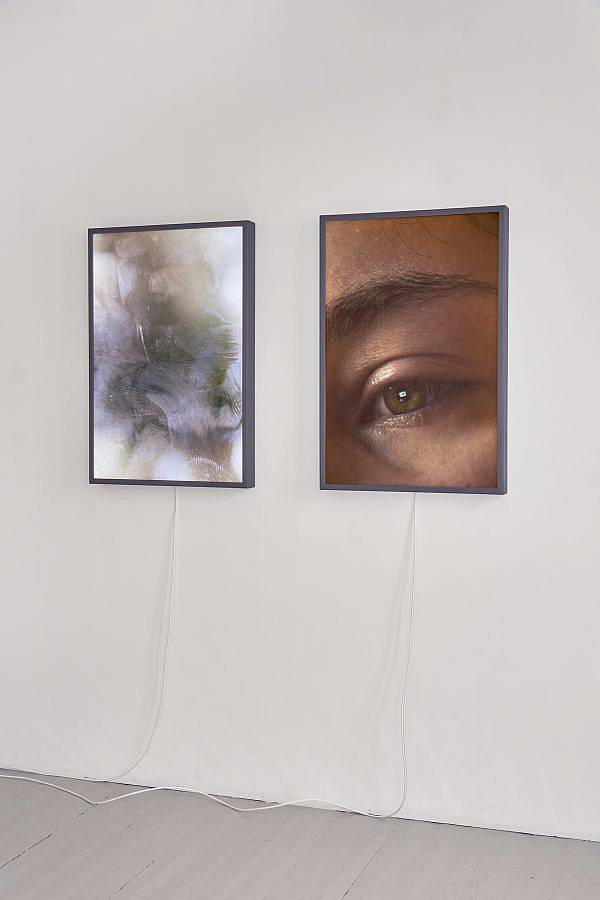 I love the idea of bodily ''residue'' you explore in your Screen Grease series. What inspired this series and how do you create the works?
I started the series in 2017, with the diptych UI (User Interface) and Screen Grease III – kinda a tongue in cheek reference to the iPhone, but also an acknowledgment of the work that predates this instance, and a promise to myself that I would continue the series. Both images were realized as prints mounted in light boxes, and emphasize moments when physical bodily boundaries are blurred by and with digital media. I had noticed myself and others wiping their phones before sharing what was on the screen and this discomfort between the body and the image seemed important. Your body is on the screen, the image merges with your body, and the phone almost becomes a pocket 'videodrome' device. There are parallel histories in the development of photography, criminology, and essentialism that coalesce in identity and biometrics. This greasy moment seemed like a clear everyday example that merged that history with the hyper-generative, hyper-surveilled present.
How does the idea of ''Cyborgs'', as you define them, play a role in your Screen Grease series? Pete…are you secretly a cyborg? 
I think I was born a cyborg! I am very intrigued by two contrasting cyborg identities that emerged in the 1980s, whose legacies, I think, are still with us. In 1984, James Cameron's "The Terminator" is released, with Arnie personifying the übermenschliche maschine. He is the inevitable post-sex violent patriarchal AI future that will destroy your humanity. Sarah Connor is only important as far as her womb (scarily relevant). And then in 1985, Donna Haraway publishes the Cyborg Manifesto and argues for a post binary acceptance of fluid and contradictory identities. Both assemblages of the cyborg are concerned with an origin oriented toward a future.
Now nearly 40 years later, I cannot do many daily chores without my smart phone. It goes everywhere I do, and I depend on it for basic life necessities. It creates endless data for marketing and surveillance. I am constantly touching images and absorbing their messages. I am taught how to try to become an image, and how to relate to images. I maintain and join dispersed communities, and carry those friendships in my contact list. I hope that the 'Screen Grease' series illustrates this uneasy give and take within Cyborg potentials, and how our bodies and photographic media are ever more enmeshed.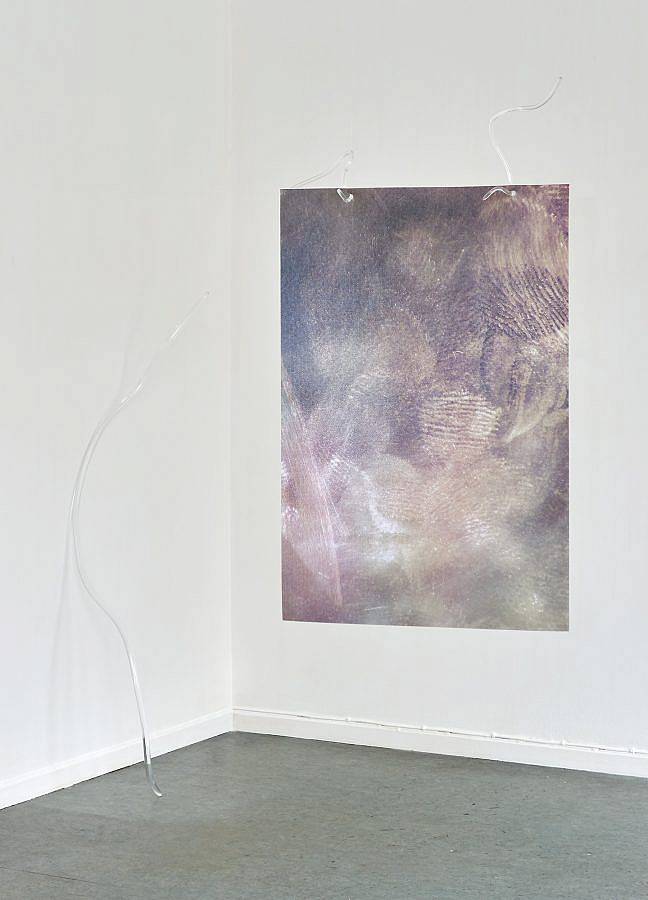 Much of your photo work is sculptural (ex. Screen Grease VII & VIII). What is your approach to these two ways of making, and what excites you about the connection between the two?
I don't see sculptural and photographic approaches as separate. Sharing necessitates an object (print or jpg) and I think touch is an important part of photography. I'm recalling Hito Steyerl's essays "In Defense of the Poor Image" and "A Thing Like You and Me" that explore this aspect of media.
Do you have any daily rituals?
Drinking coffee, looking out the window, watching the loose chickens that forage in my neighborhood. I try to make time to do nothing and enjoy being in the world, if only for a moment.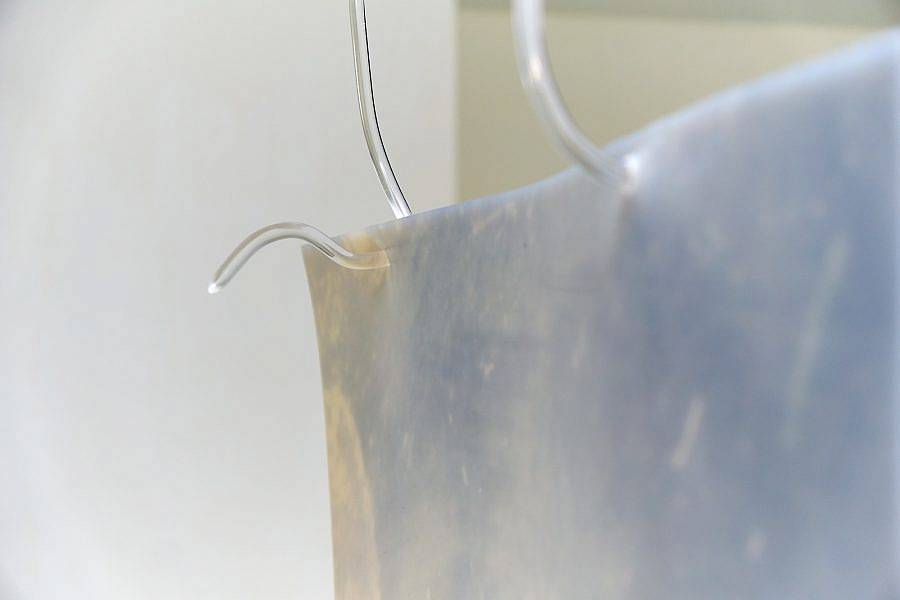 Where do you see the future of photography going? 
Corporations are pushing "AI" algorithms harder than fintech bros pushed NFTs, so I think that is going to impact photography. I see the influencer industry being replaced by algorithmically generated content, and most social media apps being further monopolized by bots. I'm hoping the revival of interest in film photography continues because I really enjoy the DIY aspect of those formats.
What does a typical day in the studio look like for you? What does your studio set up look like?
Right now i am artist-in-residence at the Inscape Arts building, a studio collective in Seattle, so luckily I can spend a good amount of time there. It's an intense space to be in as it was formerly an Immigration and Naturalization Service building, with many studios in areas previously used for detaining (imprisoning) people. It is a space where people experienced both highs and lows and it has an uneasy feeling. I've been combining material and feelings from my own immigration process with photography of tactile surfaces in the building, thinking of the sensual experience of the space, and its been a lot to sit with. When I'm not there you'll find me at my local copy shop making prints on their large format plotter to take to the studio.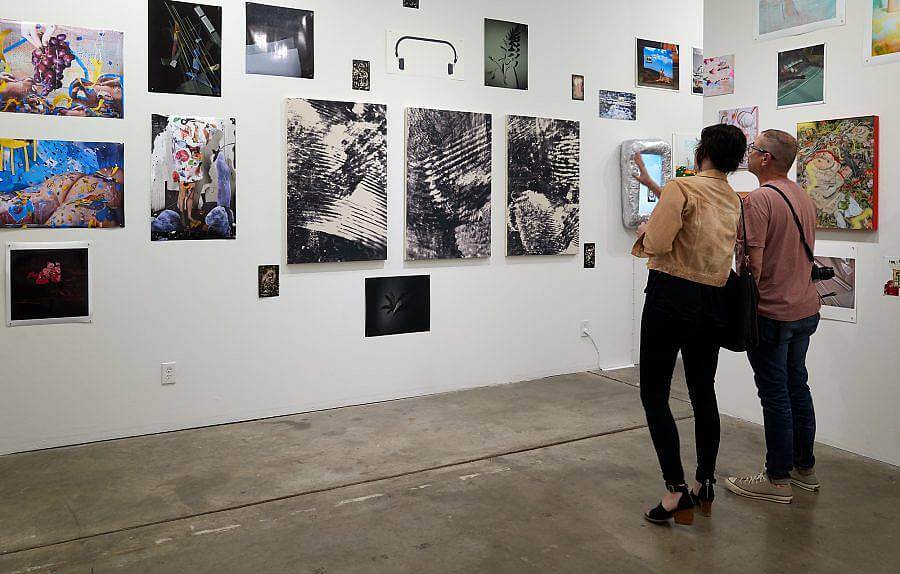 What are you currently listening to and/or reading?
NTS, WFMU, Franco Berardi interviewed in Kunstkrittik – he had some important takes on frugality. That feels like a smart and urgent tactic.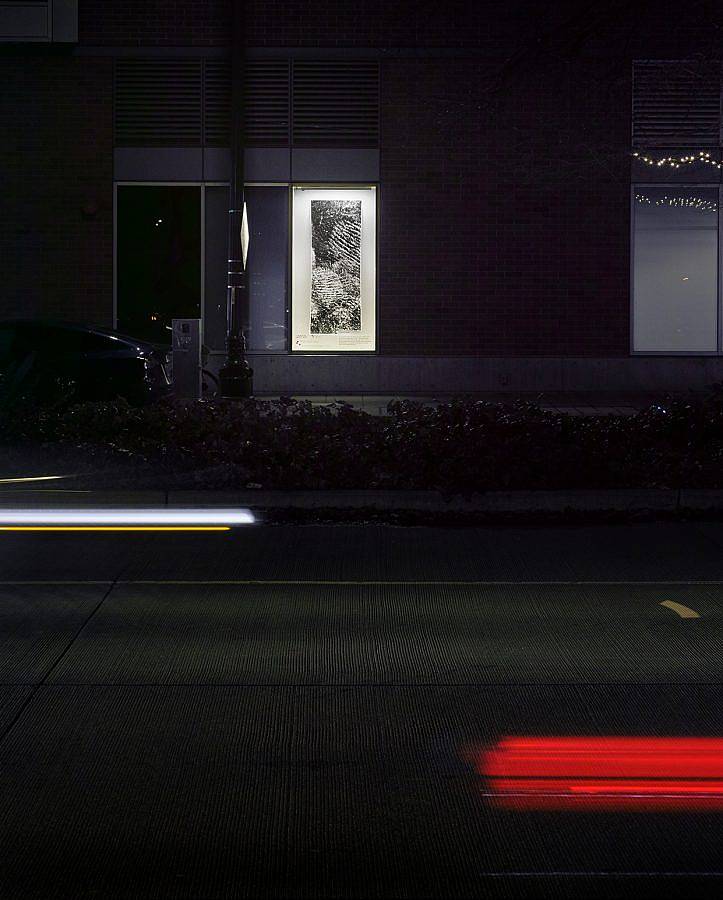 Any upcoming projects you are excited about?
'Screen Grease 15' which is a very large paper print, is installed on the Amazon campus in Seattle right now, as part of a local project utilizing empty storefronts (the irony), with my fingerprints 8ft tall! I have an upcoming residency in Norway at Lademoen Kunstnerverksteder that has been delayed by the pandemic for a couple of years. I've also been brewing my own photo developer from herbs, which is very easy to do and I highly recommend it! Thyme has been my favorite so far 🙂
Interview conducted by Ben Herbert and Drafted by Milo Christie