Tell us a little bit about yourself and what you do.
I am an artist and writer working in sculpture, photo, installation, and poetry. My practice looks to social and cultural traditions of the contemporary American South through the use of images, textures, and objects I associate with my upbringing in the Mississippi Delta. I often mine my own history for source material that can signify traditions of masculinity, blue collar labor, and authority, only to undermine these associations by forcing them through a queer lens. Examples range from monster truck rallies, tent revivals, but also gay porn and diva worship culture. My attempts to combine all of these incongruent interests is what introduces self-criticality and humor into the work. I think about what constitutes a consensual relationship between objects, between surfaces, and between ideologies.
Who are some of your favorite artists?
Sophie Jung, Jason Dodge, Prem Sahib, Jesse Darling, Henrik Oleson
We met at ACRE over the summer, what have you been working on since we last spoke?
Post-ACRE I spent 6 weeks as an artist in residence at Second State Press here in Philadelphia, marking my grand return to printmaking. They're a rad co-working print shop, and there I made a series of screenprinted banners on fabric that I plan to show in their exhibition space later this year. I've also tried to get a bit of writing done. For the bulk of 2020 I've been more focused on simply taking care of myself and my chosen family while the proverbial house is on fire.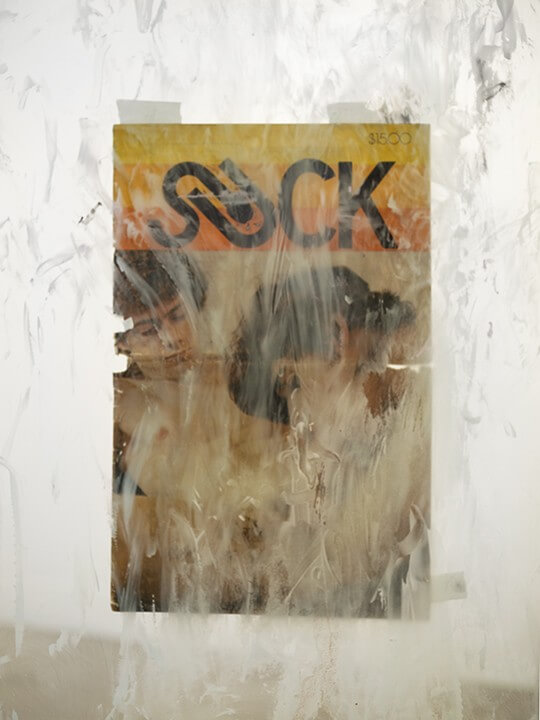 Untitled (Screen) Dan and Jeremy try new things at the foot of White's Creek just after dusk
How does your background in printmaking translate into your more sculptural work?
My undergraduate training is in printmaking, and while studying at MICA I started experimenting with surfaces to print on that aren't conventional rag paper (steel, wax, textiles). I was thinking a lot about ways I can challenge the nature and function of two-dimensional representation. Over time the printed components became less integral to the work and I found myself working purely with sculptural materials, so the transition was pretty seamless.
I feel like my background in print still very much informs the way I approach images and image-making. For me it's about forcing an image through a process of transformation, and taking note of what information is lost and what is gained. That process used to be the technical limitations required to get a photograph exposed onto a silkscreen and then onto the printing surface. Now, that process is more sculptural. It's cutting, projecting, painting over a photograph. Right now I'm experimenting with rotting old photographs and books by burying in my backyard.
What is your process in regards to working with photography, layering, and collage?
I tend to collect images, both physical or digital, and live with them for a while. I've amassed a modest collection of gay ephemera over the years from second-hand stores, eBay, gifts from friends. Also, my computer desktop is crowded with jpegs from some pretty bizarre corners of the internet. Maybe it's my millennial nostalgia, but I think some of the weirdest, grossest, and most beautiful content came out of the 90's and early aughts. These images often sit around for years before making their way into artworks. If I have an idea for a piece and what I'd like it to say, I can dig through this personal archive and if I'm lucky I'll find something that matches that intention.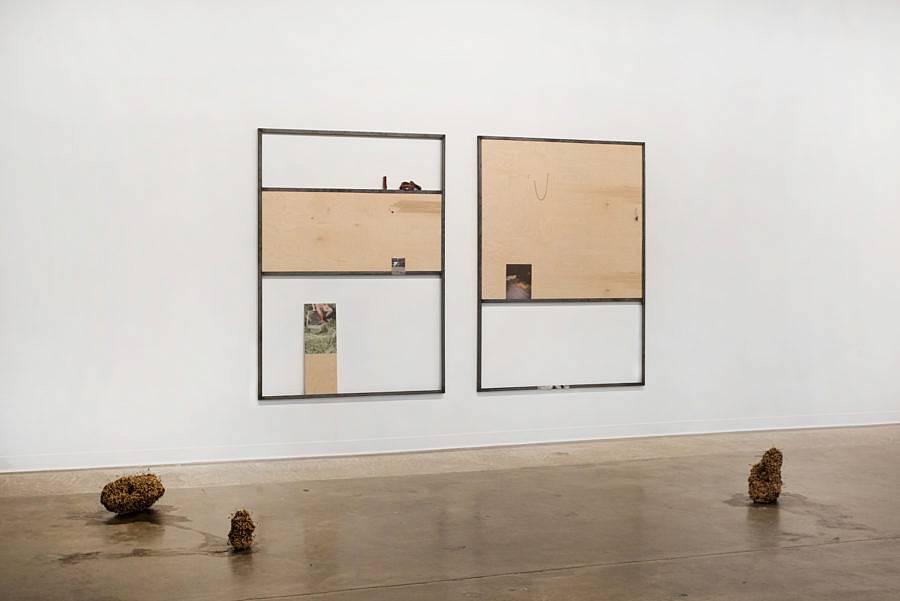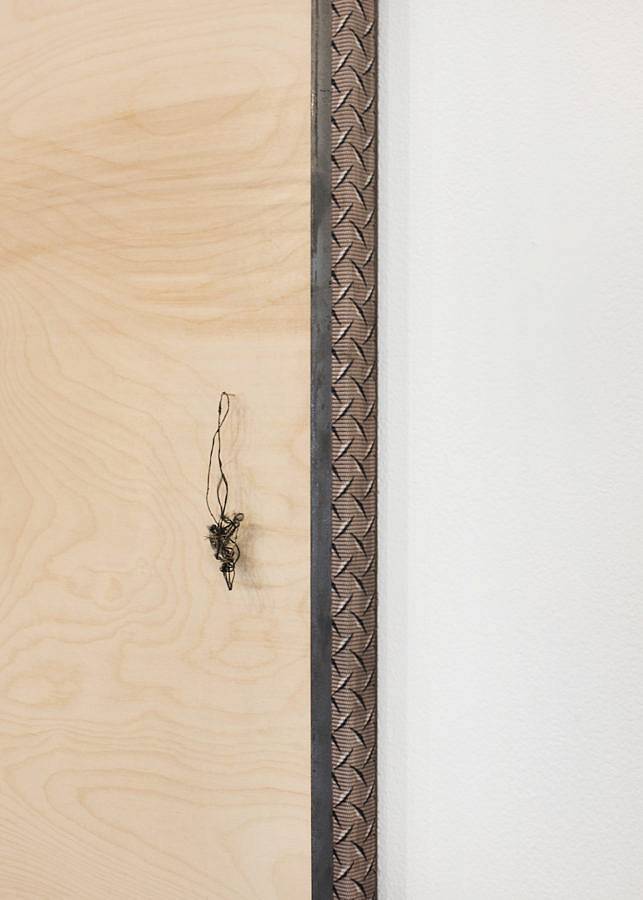 detail of Hell-bent ii
What are you reading right now?
I recently finished Carmen Maria Machado's "In the Dream House" and just started "Trick Mirror" by Jia Tolentino. When I'm not buried in the news or art mags, I try to read poetry and short fiction.
You're open about the difficulties and issues around being queer in the south, have your family or friends from Jackson, MS seen or commented on your use of queer and southern signifiers?
I try to never to come off as antagonistic or patronizing, but rather have fun with the imagery. My hope is always that viewers can find a bit of humor in the goofy logic I often adopt looking for intersections in these two seemingly disparate facets of my identity. I'd like to think the sort of self-deprecating futility in the work has mostly kept me out of trouble thus far.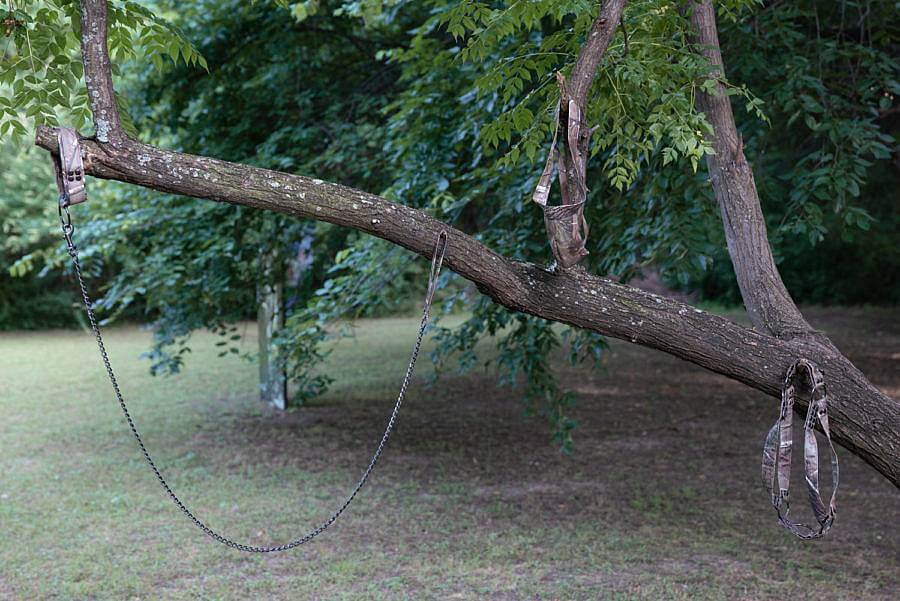 installation view of Versatile Breed, Sweet Pass Sculpture Park, Dallas, TX
Can you tell us about the relationship between the organic elements of your work and your own body?
Although my work occasionally does contain images of physical bodies, lately I've been preoccupied with how an object or installation can contain small traces of human touch, a leftover presence that isn't always immediate to the viewer. My work is full of small gestures made by my own body, but the idea is these are marks left by another body, or several, to build a narrative asking the viewer to form their own ideas about a happening they missed. Who ate this fruit? What compelled someone to spit chewing tobacco on the wall, or leave their dirty underwear on the floor?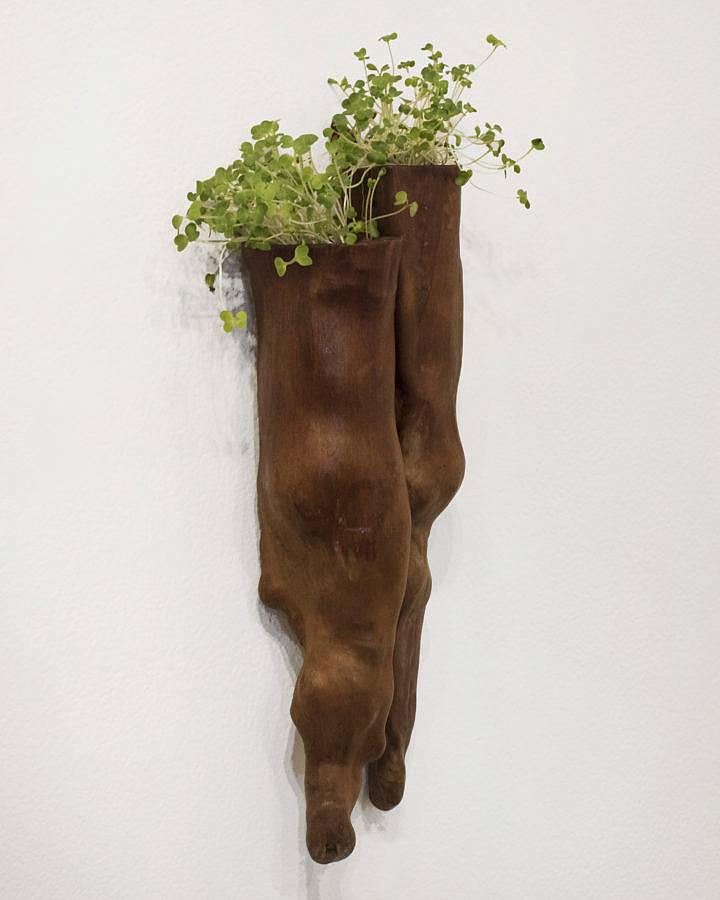 A Proper Garnish by Any Means Necessary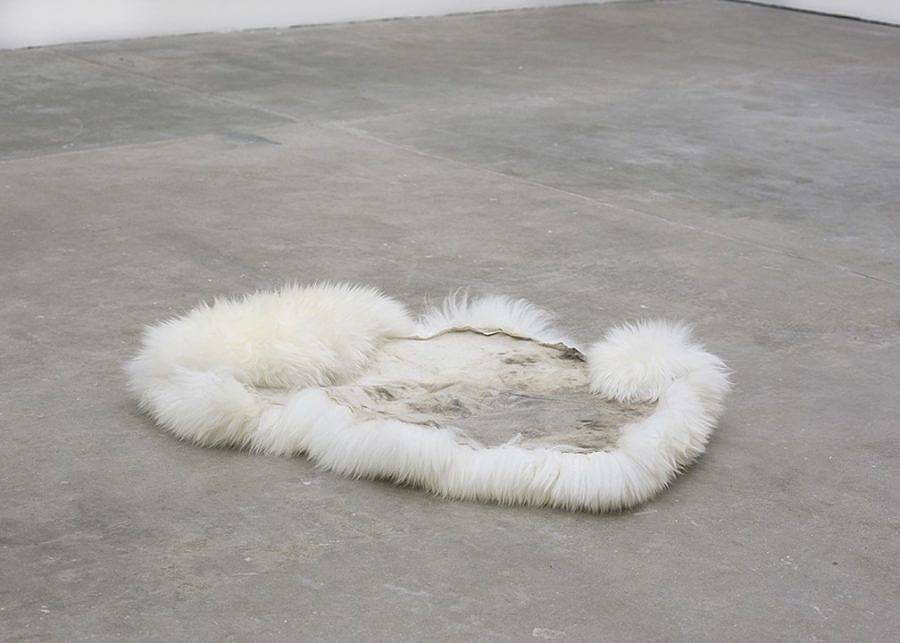 What is your current studio or workspace like?
I just moved into a new space in the Fishtown neighborhood of Philadelphia. It's still a work in progress!
What do you do when you're not working on your art?
If I'm not in the studio, I can usually be found shirtless digging around in the garden out back. 🙂