How has living and working in London impacted your work?
I was inspired by looking at the changing landscape which flows underneath and the shifts of power. In London, I've walked around the developing area and have seen the graffiti on buildings from the political rebellion. There is a similar movement in Okinawa. Because I live there, I can be physically influenced and inspired by all changes. I feel that my background of growing up on a solitary island (Miyako island) made me sensitive whilst in London.
Also, the U.K faced political instability caused by Brexit then. In the U.K, many different races that have respective backgrounds live together. So Brexit brought about the problem which may change their lifestyle. This problem has never occurred in countries with few immigrants such as Japan. My time in a multiracial society such as London, led me to the question island's of identity because Okinawa has also undergone major political changes. I thought that I could approach my roots through this problem.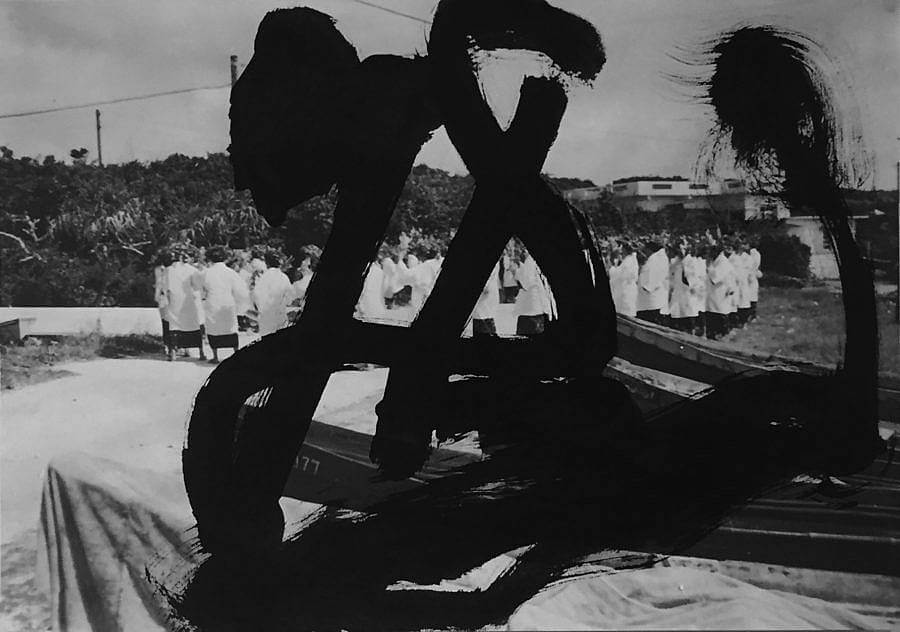 What political themes are important to your work?
To be consciously unconscious,
To be unconsciously conscious.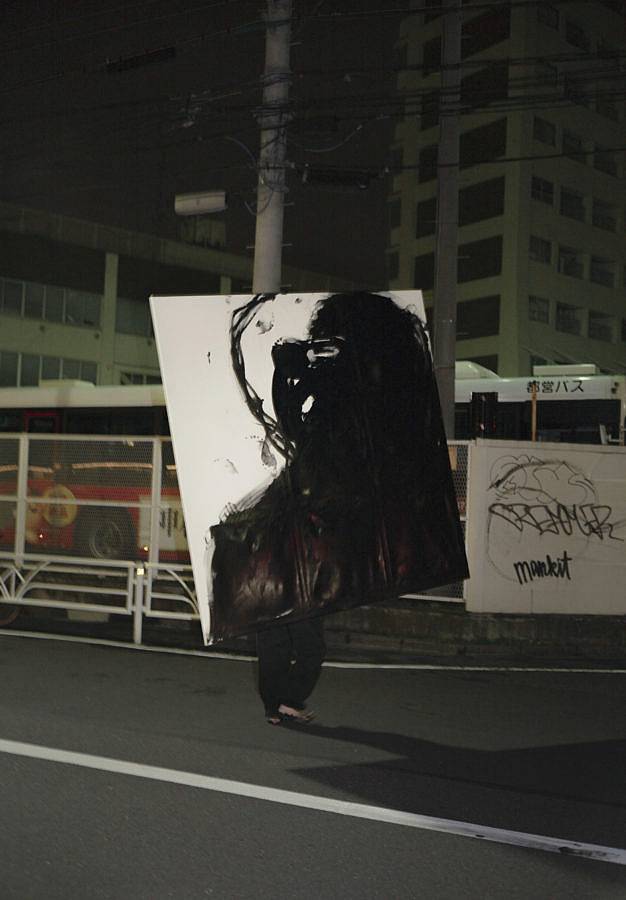 Have you seen any recent exhibitions that stood out to you?
In Barcelona before the pandemic, The Fundació Joan Miró museum was amazing.
What is nostalgic about calligraphy for you?
Physicality and reality.
I started calligraphy when I was five years old, more than 20 years ago. During this time, I went to calligraphy school almost every day to learn skills for writing beautiful characters with traditional manners. But one day, I came to realize that expression can be freer. Writing is instant and very physical. It takes less time, so I think it is a straightforward expression that allows you to shape your internal emotions.  I truly believe it is necessary to inherit traditions, but at the same time it is necessary to look at them objectively. You can say that not only in calligraphy but in other fields as well, don't you think?
What is the relationship between photos and found articles with your symbols?
Trying to find "Whats is reality "
I search for my truth, as there is too much information in society. I do not want to be part of an absurd society full of crazy information. A character is born, a word is born, and a person lives by adhering to the symbol. People unconsciously cling to words and limit themselves for many reasons. However, we cannot live without any information. The reason I keep writing is the same as asking. It is an action to avoid being biased. I want to be skeptical about everything and to deal with contradictions between myself and society.
Drawing on photographs series, I draw on photography were captured by my grandfather. And these photographs captured Miyakojima's traditional rituals and festival in the 1960's. After returning to Japan from London, I wanted to try to create work inspired by my roots. 
What artists do you admire?
Wolfgang Tillmans, Yuichi Inoue, and Moe Nakase.
Show us your current studio or workspace.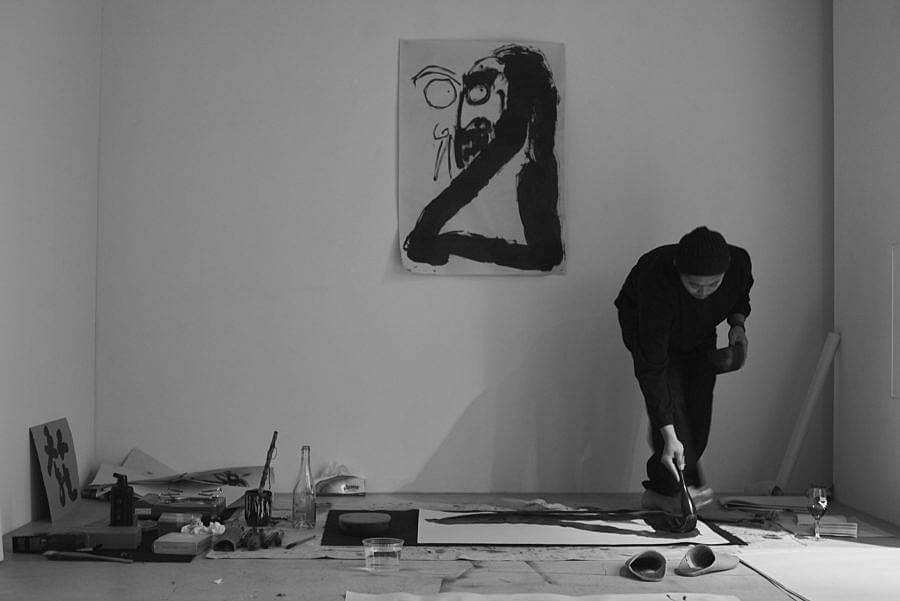 How do you play with material in your drawings?
Using "Sumi" and brushes. Sumi is a traditional material which has been used in East Asian culture for calligraphy and brush painting. I add Sumi little by little to a copper bowl of water while heating it up. I then draw after it has boiled.
When I'm drinking red-wine, I add this into the bowl. When I'm drawing on snow ground, I add snow into it as well. Last winter, I did in Shiretoko which is the northernmost prefecture of Japan.
I want to express my current situation as honestly as possible.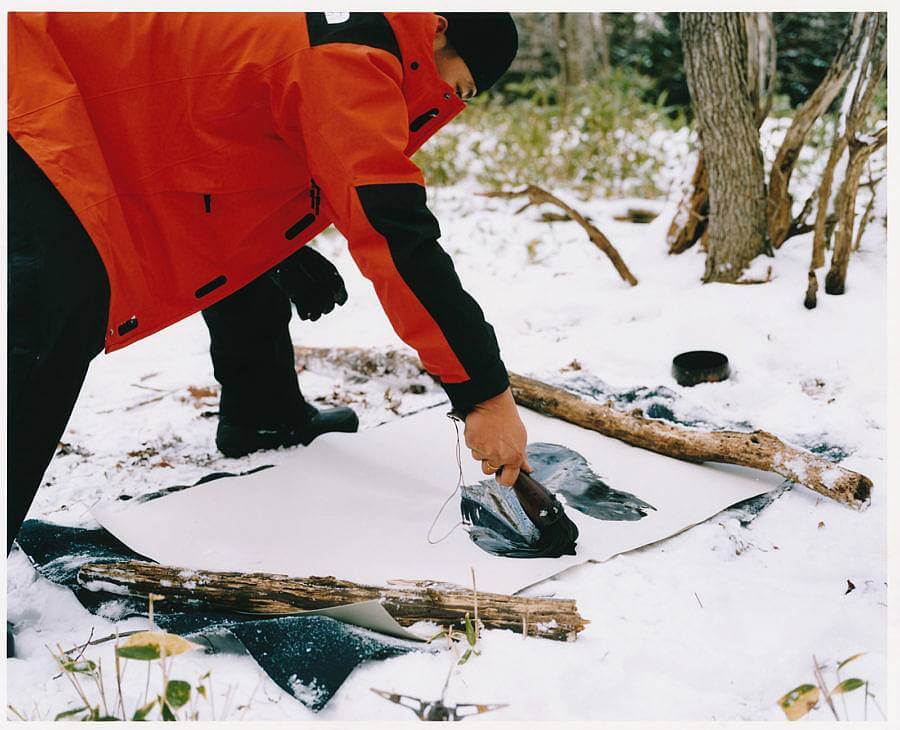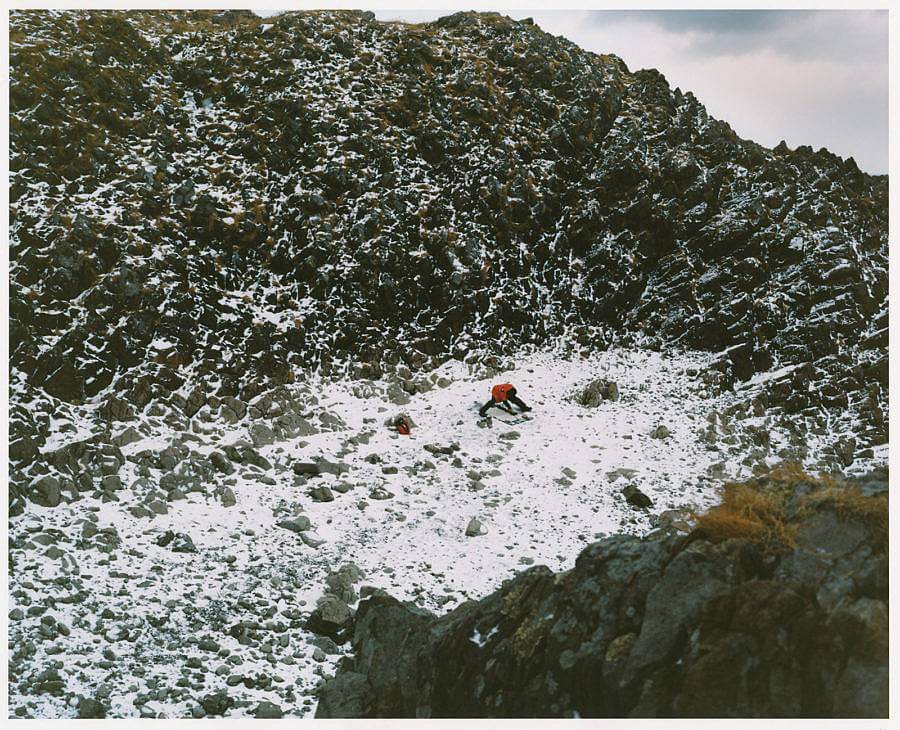 Who would you love to collaborate with?
Markn. He is a photographer based in London. Last year, we collaborated.
In the middle of the night, I drew a word with torches in midair then he used slow shutter speed to capture my motion. Even though it was a work of photography, it felt like one of calligraphy.
The work had reality and it made me have a stronger feeling of physicality. it was very interesting because I didn't use Sumi and a brush. Somehow this photography feels like calligraphy.
A photograph visualizes the moment in front of you and calligraphy visualizes the moment of your mind. When both elements of time and space work, I find that I can see strong expressions there.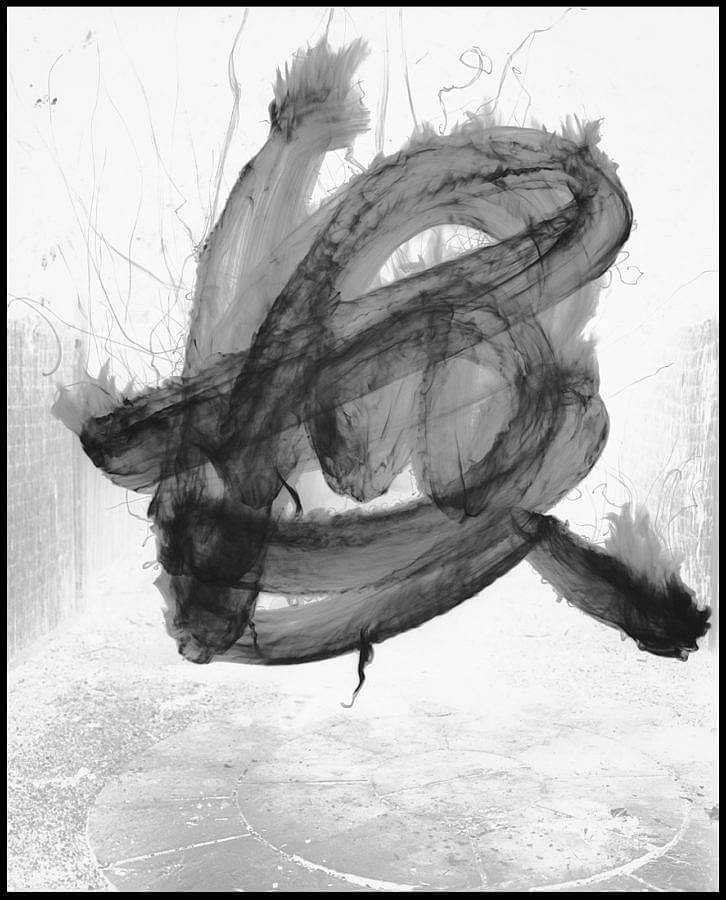 How have you been coping with the outbreak of Covid-19?
Due to COVID-19, my next exhibition in Tokyo was canceled and the art fair in London was also postponed.
So I have not been very active actually. Fortunately, our town has no infected people yet, so I go back and forth between my home and studio.
I've been spacing out for a while actually, but I recently started making new works. I have noticed that I have to keep questioning society and taking action to make a better future.