Tell us a little bit about yourself and what you do.
I'm a midwestern transplant currently based in Philadelphia, PA. I create sculptures and drawings that play with material identity, visual perception, and speculative utility. Alongside my studio practice I work as an independent curator and run a small art gallery called Zach's Crab Shack.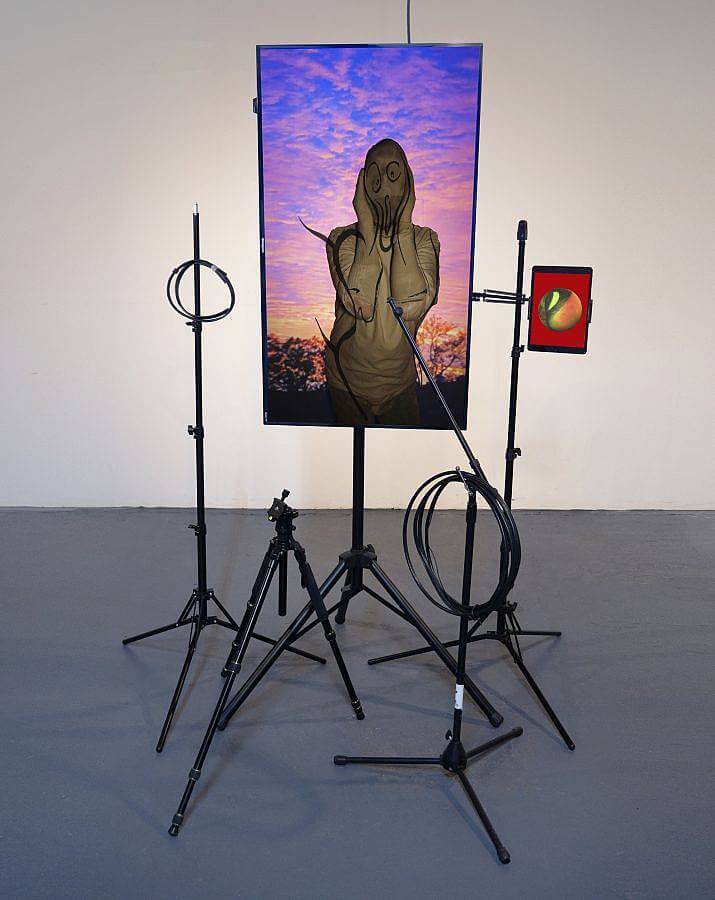 What first got you into art, and how has your practice changed over the years?
Art was something I naturally gravitated towards at a very young age and I didn't really have another plan in terms of a career. Over the years my practice has changed a lot. The trajectory goes from illustration, to campy performance and installation, to narrative video, and now a hybrid practice moving between sculpture, drawing, and video. I've been bringing elements of camp and whimsy back into my work now that I've grown a lot technically as a maker. 
Much of your work combines video and sculpture (ex. Scopette). What is the process like making them, and how do you think about both mediums in conjunction with each other?
I think of my videos as parts of sculptures and don't necessarily make videos for screening rooms or anything single-channel like that. Working with old smartphones and tablets, I try to seamlessly incorporate these short, looping videos. The absence of the cord makes the work feel much more alive to me and the screens become these active windows that imply some sort of abstracted mechanical function.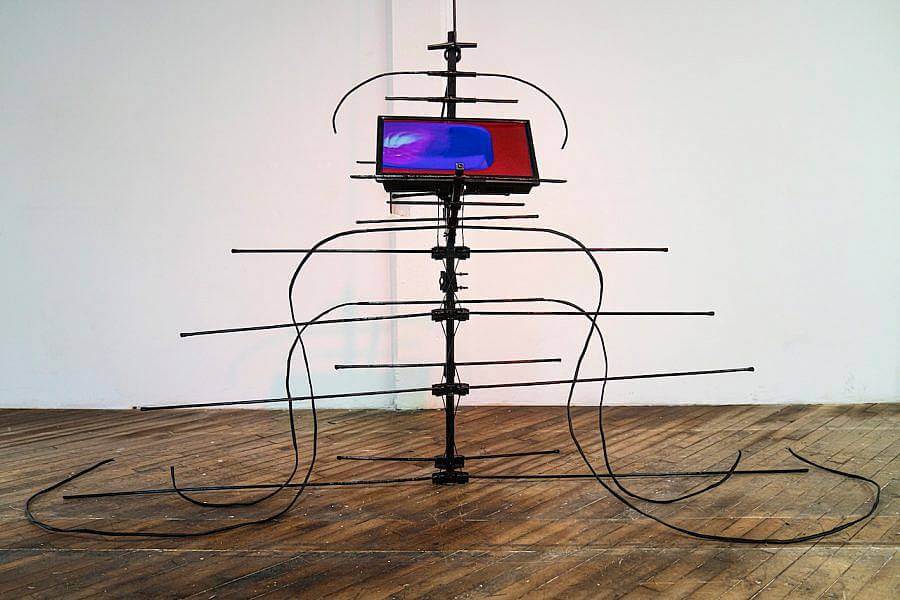 How did you start creating your recent abstract drawings ( ex. Red Composition 3 )?
Post-quarantine I started to really think about what I wanted out of making art. I had just exhibited two works that were a bit emotionally draining, dealing with isolation and the never ending news about the election. I needed a break from thinking and decided to revive my drawing practice, something that was always somewhat meditative for me. I built out a drawing wall in my studio and since then these works have become a constant in the studio. Not I'm pushing the dimensionality of these works through sculptural frames.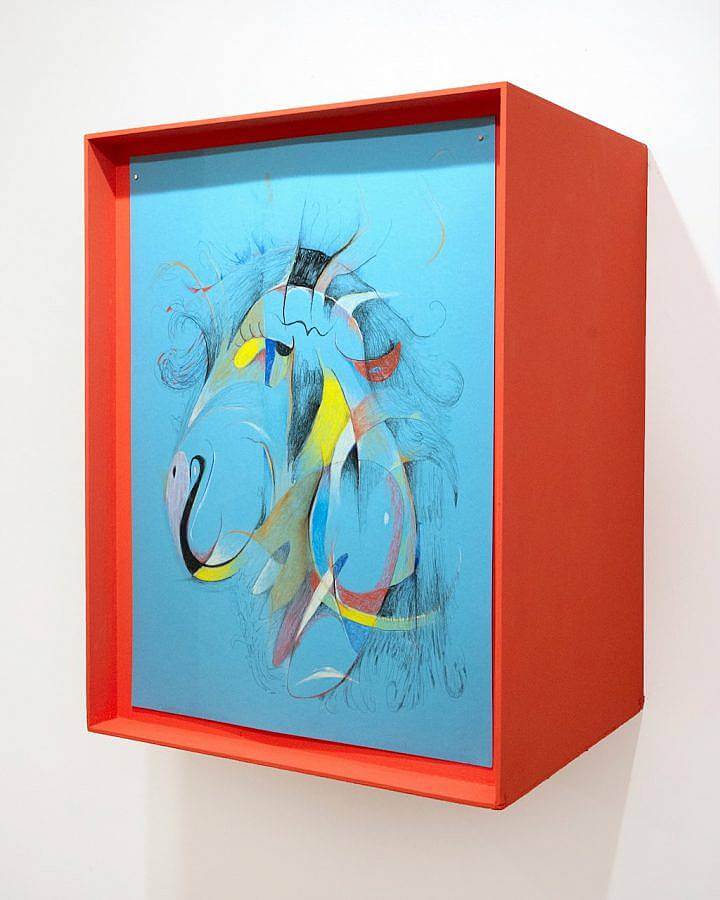 Could you talk a little about your involvement with Vox Populi?
I joined Vox in the Fall of 2019 as an artist member. Before I even lived in Philly I visited the gallery on a First Friday opening and was really into the artwork and energy in the building. Being a member was a great way to gain some footing, show some work, do some organizing, and meet people in the city post MFA. The last exhibition I curated there, Shifter Sifter Sisters, is still an exhibition that I'm extremely proud of and that experience led me to starting my newest curatorial project, Zach's Crab Shack. 
Could you talk about your show Tackle Box at the University City Arts League in Philadelphia?
Tackle Box for me was an opportunity to show the breadth of what I do. There was drawing, video, cast sculpture, and a mini version of ZCS with a solo screening by another artist. I consider a lot of my work "imagined implements" and they all have a function. The tackle box as a metaphor for this selection of works made a lot of sense to me since Scopette is kind of like a fishing hook, the drawings are flamboyant lures, and the puppies or crabs could be bait. This was a more playful show where works did not necessarily relate directly to each other but certainly existed within the same world. \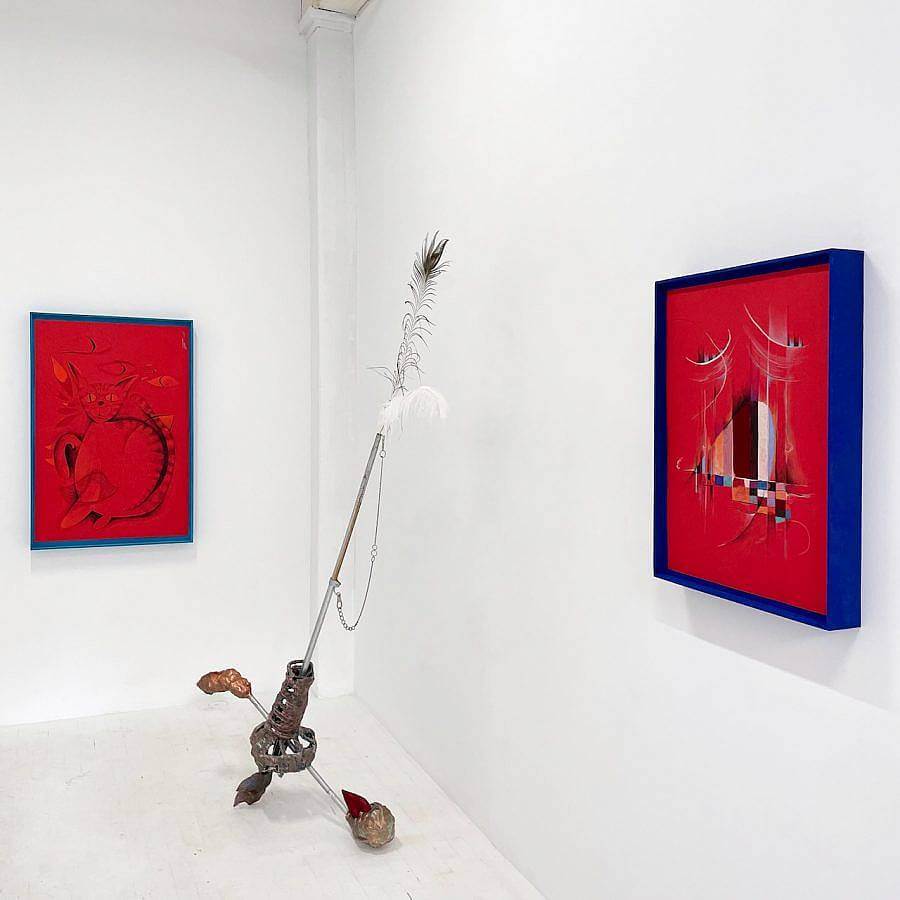 Could you talk about Zachs's Crab Shack and how it came to be?
Zach's Crab Shack is a queer contemporary art gallery hiding within the facade of a campy beach-side crab stand. The idea for ZCS originated later in the pandemic because I thought that a gallery in a shed would be great for social distancing. The scene was so quiet and I was kind of losing my mind and fantasizing about creating an active, social space to see art again. The branding as a seafood restaurant was secondary to the kind of space that I wanted to see. Artists who have worked with ZCS have asked me, "Why a crab shack?" and to be honest I didn't have much of an answer when I was getting the shack off its feet. It rolls off the tongue and is a really fun way to approach branding an art gallery. Additionally I think, as a sculptor, I'm interested in a confusion of materials and material mimesis. The gallery representing itself as a crab shack feels like a similar gesture while adding a bit of enigma and absurdity. This premise makes the shack a kind of secret in plain sight, something that to me is reminiscent of underground queer venues. I started off by doing a pop-up version of ZCS at a four day drag and music festival called Rhinestone Jetski. The entire event was billed as an "indoor pleasure cruise" with performances, art, a maker's market, and even a drag pageant. ZCS made perfect sense there obviously! Following this, The Arts League, a neighborhood hub for arts education, extended an invitation to install a more permanent shack in their West Philly backyard. Now, Zach's Crab Shack is housed in an 8 x 10 ft galvanized steel shed with programming exclusively featuring LGBTQ artists or curators lined up through the end of the year.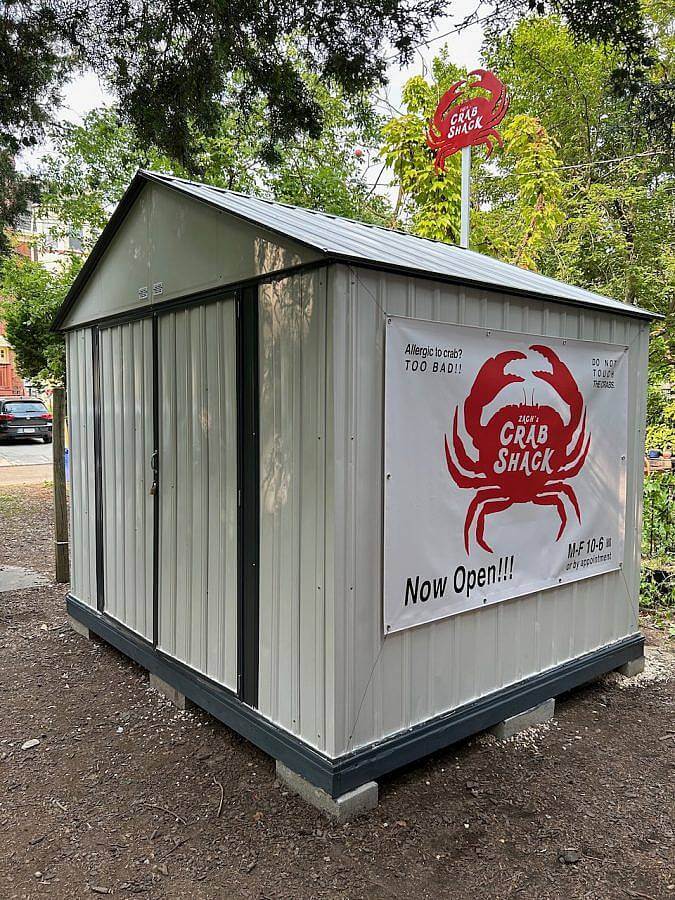 What type of work are you interested in programming?
I'm interested in showing all different kinds of art through my programming; sculpture, painting and drawing, video, performance, I love it all! My main criteria for choosing an artist is that their work is really, really, really good. I want to showcase excellence through my curatorial work and give actively working artists a chance to present new bodies of work. When I invite an artist to do something I usually tell them that I want them to do whatever they want because that usually  makes the best show.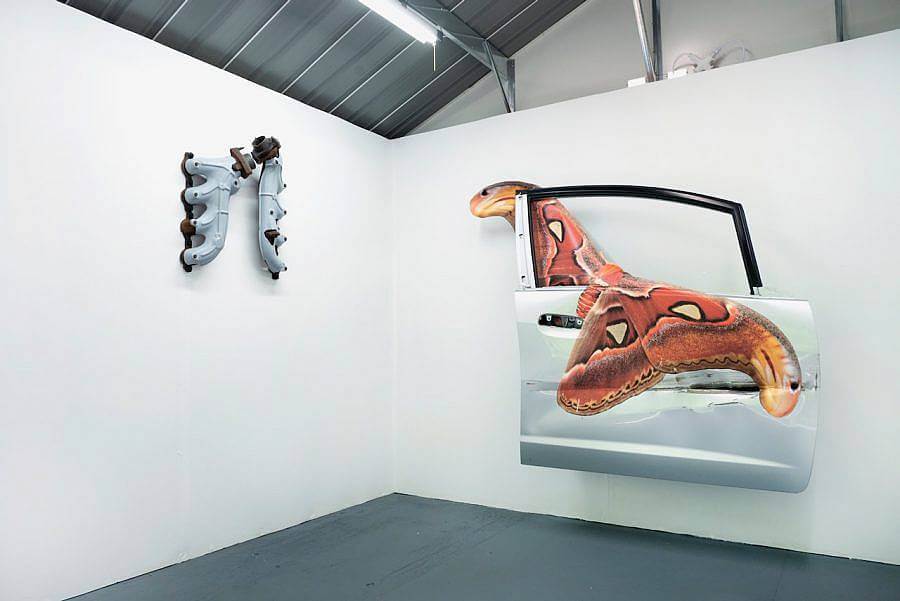 What artists / creators are currently inspiring to you?
Nikita Gale, Nayland Blake, Keith Boadwee, Sondra Perry, Tiona Nekkia McClodden 
What have you been listening to?
Roisin Murphy, Kadhja Bonet, Lana Del Rey (deep cuts), Earth Eater, Bjork, Yeah Yeah Yeah's (deep cuts), and a lot of DJ mixes on soundcloud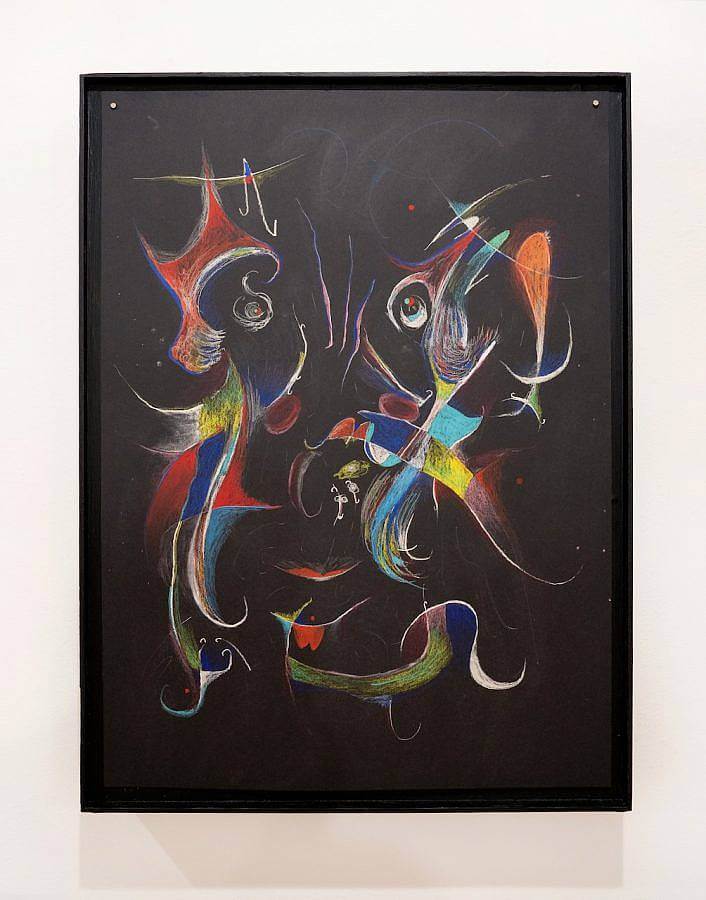 What is your studio setup/ workspace like?
My main studio space is in the unfinished basement of the South Philly row home I rent. I've never had a studio at home before and it's always interesting to see how space affects my work. I'm in the studio a lot more often for shorter periods of time. This studio is great for drawing or small sculptures and I can do larger projects at the sculpture lab I work in. My car often has lumber, finished or in progress artwork, and various supplies rolling around in the trunk as I navigate between the two spaces. 
Have you seen any shows recently that are exciting to you?
Maybe not so recently but the Isaac Julien show at the Barnes is still something I think about frequently. Currently, and exhibition up at Asian Arts Initiative, The Body You Want, is absolutely worth a visit before it closes!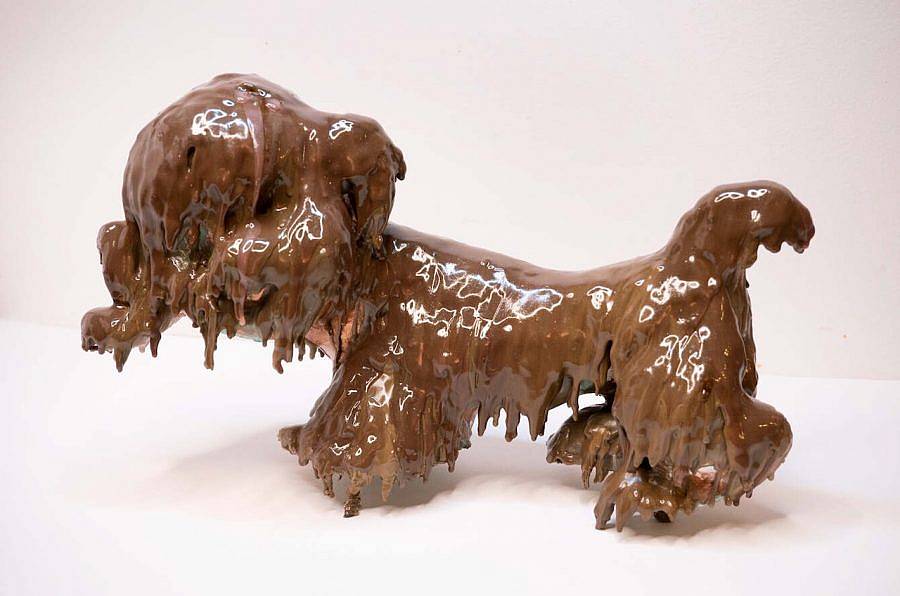 Any guilty (or not so guilty) pleasures?
During the summer I help run a design fellowship for students. Lately during our lunch break I lock myself in the air conditioned backroom to eat while I watch the early 2000's animated Justice League series on my laptop. It's becoming a bit of a ritual. 
Any upcoming projects you are excited about?
A show I curated titled Optical Bijou just opened as part of Icebox Project Space's Invited: Take Care of the Square Footage. In November I'll be going to Tennessee to do a residency at Stove Works. I'm really excited to indulge in my own work after all the organizing I'm doing this year.
Interview conducted and edited by Ben Herbert.