How did the creative collective of Yeti Out start? 
Yeti Out was originally named Yeti in the Basement, a blog myself and Eri founded during our university years. It was on WordPress, pre Tumblr and pre Instagram. With a blog, we pretended to be press and blagged free tickets to see how favorite artists and DJs at big shows we wouldn't have had access to otherwise. We would interview them and post recaps. In essence, entering the music industry through the backdoor. We went to hundreds of shows over the years and eventually got the confidence to throw our own parties, a lot of which happened in basements across East London, some in restaurants, anywhere really. My brother Tom and I eventually moved back to Asia (him in Shanghai, myself in Hong Kong) where we found that there was a lack of good music events and club nights, so we brought the yeti energy from the UK across the pond and started running tours and throwing raves with acts we would like to see ourselves; and that's when we changed the name from Yeti in the Basement to Yeti Out. The Yeti left the basement! 
We continue to run music events and DJ ourselves, but the brand has also grown into an apparel line. Yeti Out isn't really one project, it's more about doing what you love with a certain mentality in place. To run with creative ideas, go against the rules, and let your inner yeti out.
Tell us about your record label Silk Road Sounds?
Silk Road Sounds is our record label where we highlight production from artists and friends in our circle. The name has both a figurative and literal meaning, as we A&R the label naturally via talented friends we meet on the road, some of which also share a hybrid heritage like us. Members of the Yeti Crew are a mix of Asian and other diasporas, and similarly, artists on the label are also mixed and stem from more than one culture, and that's a beautiful thing that shows in their music and something we want to celebrate. We're lucky to meet so many talents on our journey, and we want to do our best to highlight these artists through our parties, and now in releases from the label. 
We've seen 'Yeti & Friends' flyers across the globe, tell us a bit about this project? 
Yeti & Friends is our party series which we've taken on tour in 2019. We've had parties and pop-ups in Tokyo, Taipei, LA, Chicago, Cape Town, Hong Kong and Shanghai where we DJ and host the night ourselves, but also book local friends to come rock with us.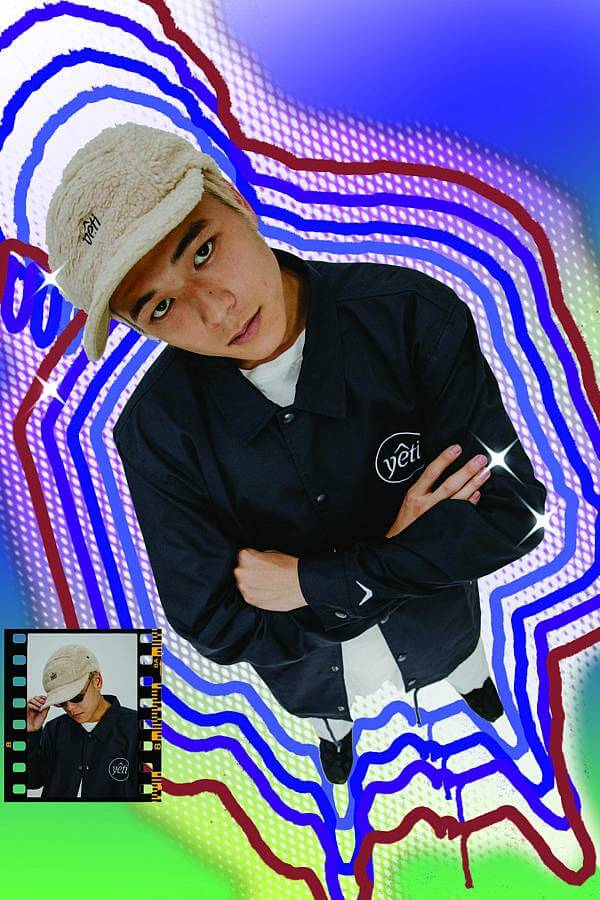 You guys recently did a pop-up in Tokyo, how was that?
We've been going to Tokyo consistently for the last 6 years to DJ and throw parties, and last year we launched our first showroom during Fashion Week to showcase our apparel line. It garnered some great response so we followed-up with a pop-up shop in Fall. We teamed up with Japan radio station Block.FM to program three days of music and conversations with artists and designers, and hosted some in-store events. Community and conversation is at the heart of everything we do, so it was a pleasure being able to bring this energy to Tokyo. 
Yeti Out recently played a Boiler Room party in Chicago, what was that like? 
We worked with Boiler Room in 2018, where we threw Hong Kong's first Boiler Room party in an old Victorian prison. A year later, we got invited back to DJ at their Chicago party alongside Kevin Gates, Mick Jenkins, Bohan Phoenix and others. It was a crazy experience being able to play a Boiler Room party at the birthplace of house music, and being able to share music from Asia and Hong Kong, stuff that I'm sure the crowd has never heard before! Chicago's also rad, we linked up with some good people; LVL3 crew, guys at NOTRE and Blind Barber hosted us for a 'Yeti & Friends' party.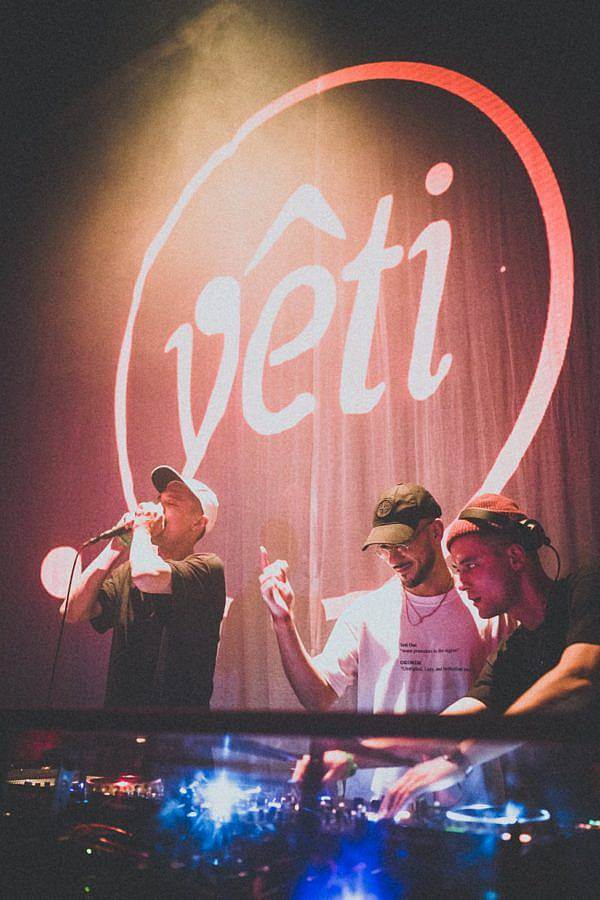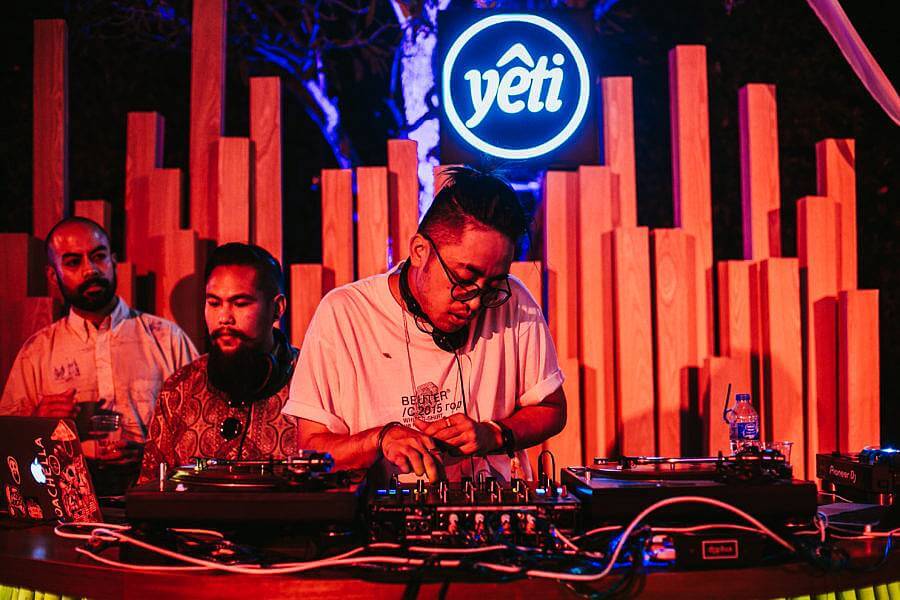 Some people might say Hong Kong culture is often delineated by language barriers. How good is your Chinese and how do you stay in touch with the local scenes as a promoter?
Cantonese is my first language and when I'm in town, I try to go to as many local shows and club nights as possible just to keep in touch with what's bubbling. Being bilingual helps with promoting events on both sides of the harbour – whether that's aiming at more expat heavy neighborhoods on Hong Kong island or various local scenes on Kowloon side. 
Visuals play a big role in the Yeti brand — how would you define your aesthetic? Do you have any classic Yeti motifs?
Yeti's visual aesthetic is a bit all over the place as we pull references far and wide, whether that's a '90s rave flyer, typography from Chinese diner menus, or an advertisement we see in the MTR which we find funny. Purple is a classic Yeti motif and so is the circumflex in our logo, but the themes can always change as do we and our taste and interests. It'll be boring if everything was expected!
You recently released your 2019/2020 holiday collection titled "Late Nite Trekkers", tell us about the visual motifs behind the range? 
The collection explore the relationship between IRL and URL which we experience in our day-to-day lives. The narrative is based on an imaginary hike on the road less traveled that leads to a new summit of soundscapes. Duality is at the core of each Yeti project, whether that's night/day, work/play, or online/offline. In the lookbook, we explore these themes by referencing a mix of outdoor and internet motifs.
What are some of your favorite Yeti Out parties gigs so far? 
A few years back we DJ'd on The Great Wall of China, that was special. DJ'ing in Iceland for Secret Solstice Festival in the middle of the summer when there was no darkness with 24 hr daylight was also crazy. Last year we played Coachella which was an experience, then Boiler Room in Chicago, before heading to Thailand's Wonderfruit Festival. The energy at these events are amazing. All the big festival gigs are great but the best nights are at small intimate bars, sweaty and rammed till the early hours! Always love going back to Cakeshop Seoul, a basement club where we have our residency "DIALECT" and play at intimate clubs like Dada in Shanghai. 
What's the best advice you would give to anyone starting out in a creative field?
1) Pick a silly name 2) do what you love 3) repeat 2 until it becomes a full-time job. 
Collaboration is at the core of Yeti's DNA, how do you choose who to collaborate with? What's your favorite Yeti collaboration so far? 
We have to vibe with whoever we're in conversation from the start, if there's no synergy there collaboration won't be authentic. Last year we worked on a global release with Coach and went on tour doing pop-ups and throwing parties to celebrate the launch, that was a follow-up from Vans, before we dropped a tee with Tsui Wah – the iconic HK diner where we've spent many late nights / early mornings. That was a special collaboration that was also from Hong Kong! That's my favourite.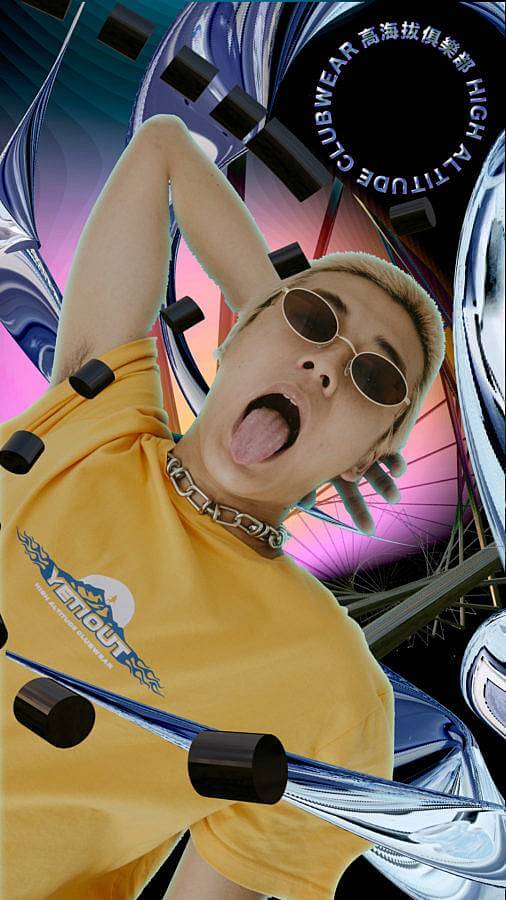 What are you looking forward to in 2020? 
Continuing to share our ideas in more than one medium. We'll put out more music under Silk Road Sounds and continue the Yeti & Friends party, run workshops and grow our apparel line. We're working on a footwear collaboration and also an eyewear drop. Stay tuned!