Can you tell us a little bit about who you are and what you do?
I'm Olivia Rehm, I'm 23 years old. I'm originally from Wisconsin, and I went to school in Milwaukee for sculpture. I've lived in Chicago for about a year and a half. I work in a bronze foundry, as an apprentice for a tailor, and I make clothes.
What kind of clothes do you make? Who do you imagine they're for?
I think my clothes are almost traditional, but break some rules along the way. I'm very inspired by the past; mostly menswear and tailoring. Clothing and textiles were so precious to people in the past. They had to be cared for and made with intentionally as to not be wasteful. I strive to make clothing with a specific purpose in mind so it can be cherished within its use. My designs draw inspiration from historical clothing, utility, and anime. Like a crossbreed of Ouran host club, Pride and Prejudice, and the overalls I wear to work. Making my own clothes helps me become more adept at making things work and fit in the most comfortable way. I want the things I make to have longevity and be loved by whoever wears them. When I imagine my clothes for myself, I see myself as an 18th-century boy, or a fancy lady in her chemise and stays–But I'm always still me, now, so I need both my chemise and pants with pockets and a place to hook my keys.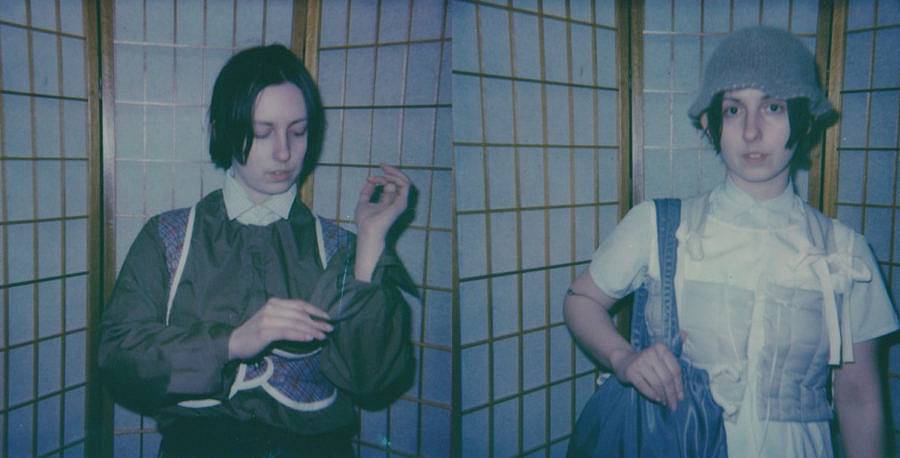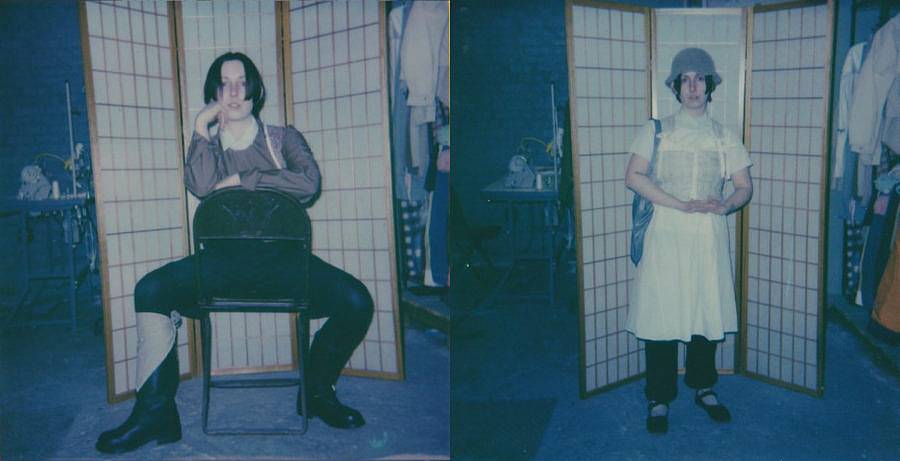 What is your studio or workspace like? (Include a photo if you have one)
I share my studio with Marissa Macias. It's a good space. It's a bit chaotic but honestly has been much improved over the time we have been there. Marissa has done a lot of improvements and I love sharing a space with her. My area is a little cubby with my sewing machine, my knitting machine, and a clothing rack

What's your design and making process like?
Usually, I get something stuck in my head. Something I think of while I'm walking to work, maybe sparked from a picture I see online. Maybe I'm amazed at the cut of a tailored jacket, and I get an idea of turning that into a winter coat, or how the show I watched last night had a character with a funny pocket on the back of their shirt. Then I draw a lot of sketches, make patterns and mockups. All of the planning and designing takes the longest. The actual sewing only takes a day or two(depending). After I finish I usually wear it around make notes of how things wear over time, how things could be better etc. then make alterations as needed.
Can you tell us about your recent show at New Works, Petrichor 3333?
This show was really my first time designing clothing. Like I mentioned before I went to school for sculpture, and didn't do any sewing while in my undergrad. I've known how to sew all of my life, but Petrichor 3333 was the first time I ever really put that knowledge into designing. I did it with one of my best friends, Marissa Macias, she was really the main facilitator of the show. The clothes I made for that I still love, but they didn't really have any real direction outside of just searching for my voice in sewing. Ever since then I've been obsessed with sewing.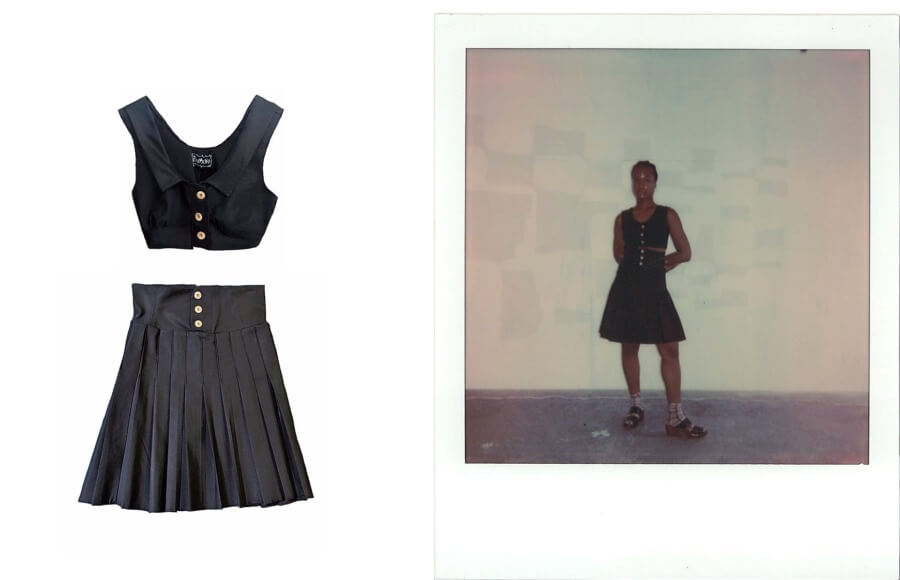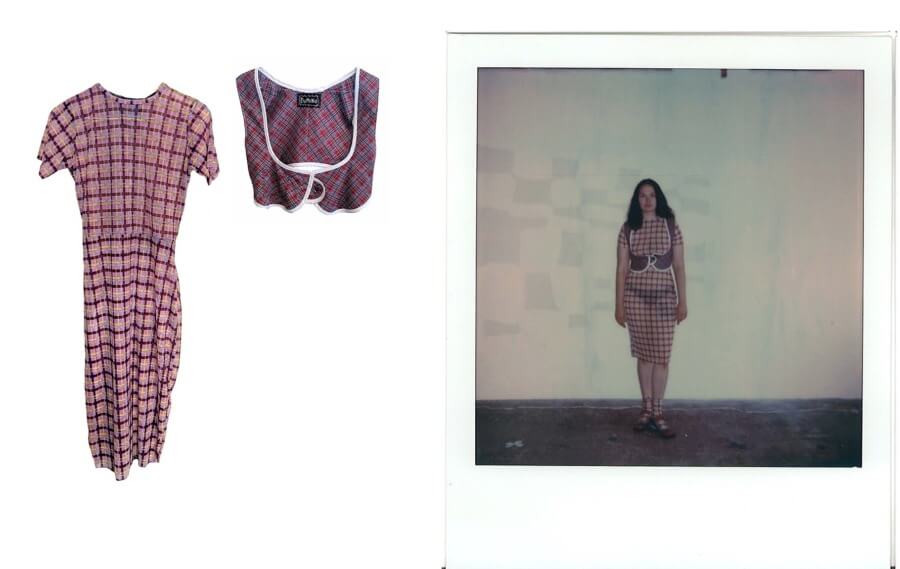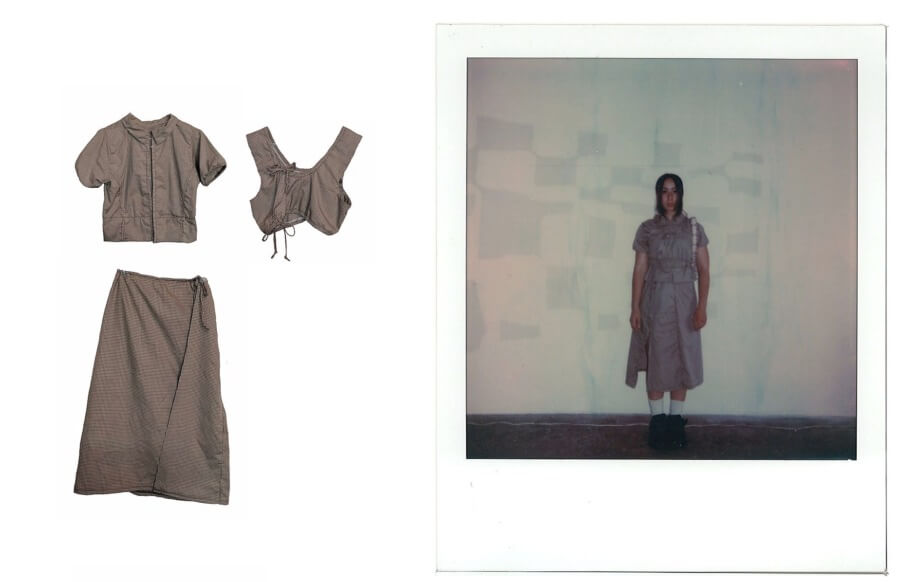 Who would be your dream collaborator?
My dream collaborator is definitely Ninya Mikhaila, the historical tailor that creates all the clothing for the BBC show A Stitch in Time .
Who are some of your favorite artists and designers?
Marine Serre, Sapriya Lele, Kiko Kostadinov, Helena Manzano, Kitty Garratt, Historical tailor Zack Pinsent. People I know personally and love greatly are Nathan Hoyle, Marissa Macias, Alyx Harch, and Katerina Alexandra.
What have you been working on recently?
Recently I've been trying to slow down a bit and hone my craft. I've been making a lot of button-ups shirts through my tailoring apprenticeship, and also working with patterns from historical clothing. I've made a chemise dress for myself, and I'm working on patterning and sampling a coat set for myself. Trying to shop less and be more intentional with the clothing I bring into my life. Achieving this by trying to make all my clothes I love taking commissions so I also have a few things I am working on for people, and I offer alterations and repairs on any clothing people have. I think it's important to offer these services to help change the general mindset about how to extend the life of clothes.
What are your new year's resolutions?
To read more, and make sewing my full-time job.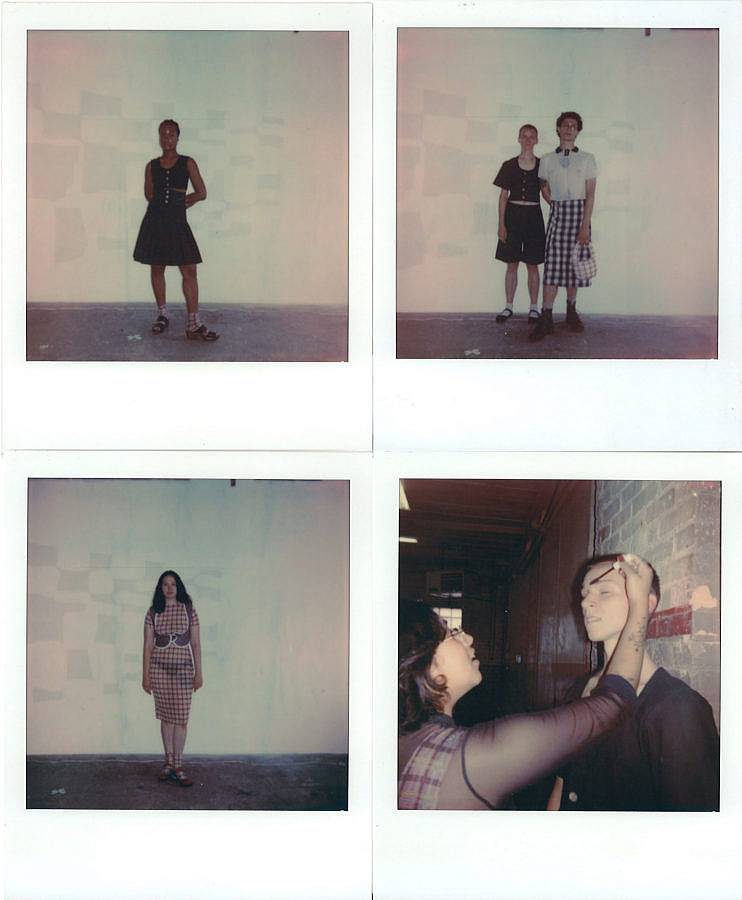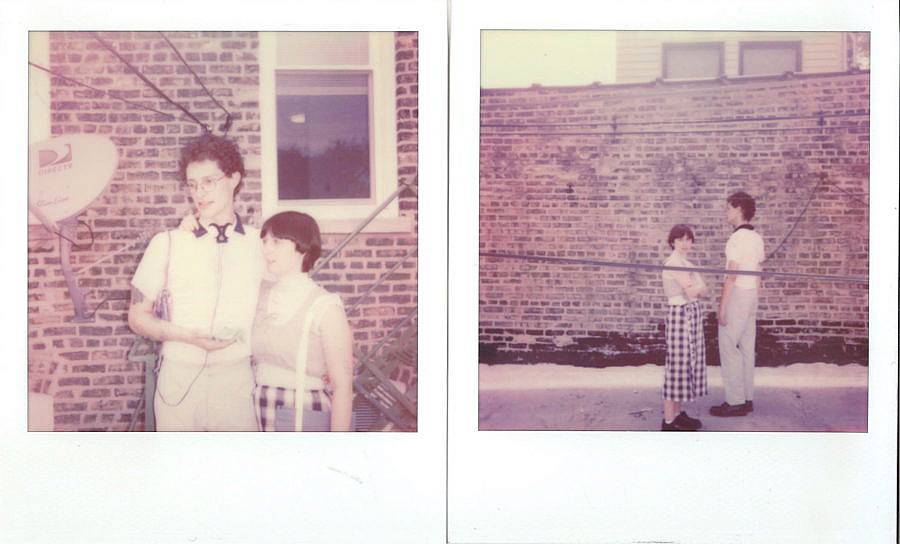 Your clothing uses a lot of patterned fabric- what draws you to use certain materials?
Sometimes fabric just catches my eye, or I could know exactly what I'm looking for and it takes a long time to find. I've been more conscious of my fabric decisions since working with a tailor. Fabric is so much more nuanced than I ever really gave it credit for. A high quality fabric definitely helps me achieve a better overall garment. I really like plaids because of how the lines of the patterns move with the fabric. I'd love to design my own plaid or patterned fabric. I don't favor particular colors, I think it's all about their pairing. I like things to clash a bit..
How do you think about photographing and presenting your work?
Honestly, I'm not very good at photographing my work. I wish to find someone to help me with that. Currently, I just focus on the clothes and edit them into a white background to simplify the image. I like using polaroids because they are visually associated with documentary photography, and I happened to have a polaroid camera. The runway as a great way to present my clothing, it was an unexpectedly exciting experience. I would love to do a styled photoshoot, but I think I'd need assistance to make that happen.
Have you seen any recent collections or shows that have stood out to you?
The best show I've seen recently was maybe the Telfar show (FW2020). Their shows are always cool to watch and they have a really great voice.