Tell us a little bit about yourself and what you do.
My name is Yeha Leung. I am the owner and designer of the label Creepyyeha.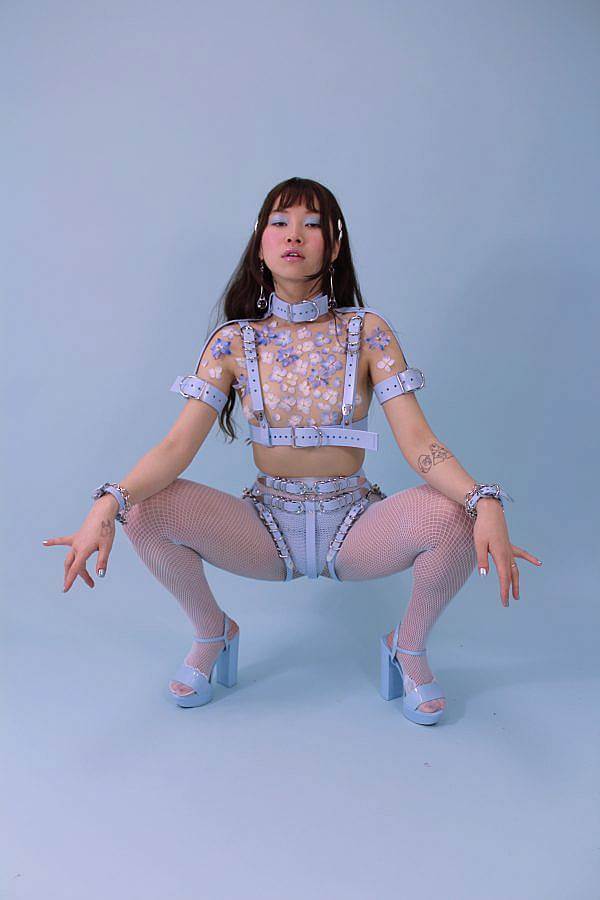 How did your business start?
I was finishing fashion design school, trying to look for a job while interning for a commercial fashion label. Overwhelmed and unhappy of where things seem to be heading, I started to look for something elsewhere. Since a teen, I was always active on social media. I often blogged fashion/ horror film related images. I also used social media as a platform to share my self made looks and custom clothing under the moniker Creepyyeha. I started to get requests of my creations to be made in custom sizing and at that point I turned my hobby into a full time career. I found my perfect niche!
Part of what makes your pieces so unique is that while they're bondage-esque, they're also very wearable and approachable…can you talk a little bit about this?
Yes, I think it is all about styling and context. Once I finish a product, I leave it up to the user to decide how to wear it. Some keep it indoors and some style it on a daily basis.
I believe everyone should wear whatever, whenever, however they want. As a young girl I would obsess on how beautiful and delicate lingerie is. I never understood why people would only consider leathers and lingerie to be kept hidden in the bedroom. It's a beautiful thing to celebrate so I made it my mission to sort of do that!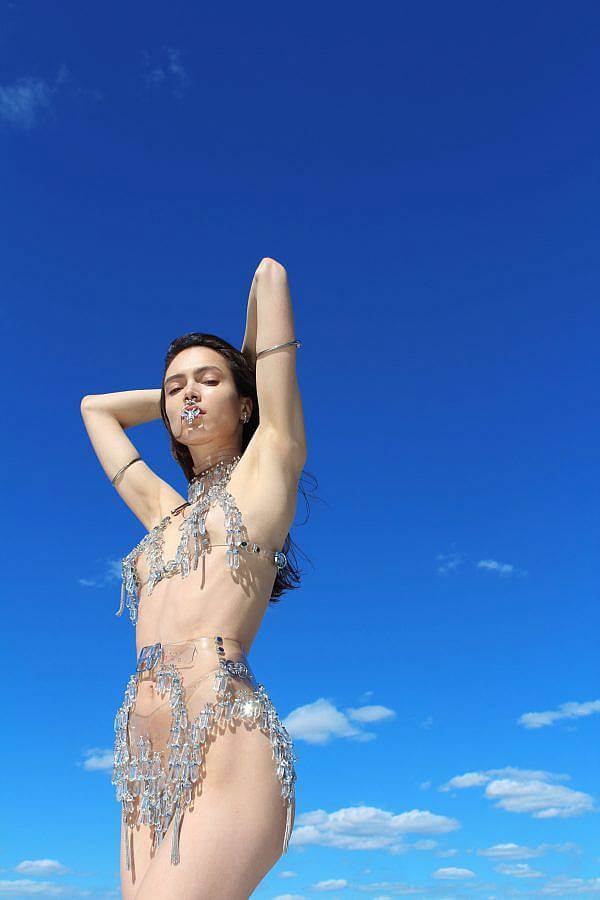 What's your design and making process like?
I go in not knowing where to start. It is somewhat like solving an evolving puzzle. I tend to collect and scavenge materials with no final purpose. Depending on the current mood or inspiration, I start connecting the dots with the materials. I have no clear formula. It is mostly intuition and lots of experimenting. I try to keep the design process free of restrictions. I do not sketch out ideas before committing. I think there is beauty in creating from mystery. Whatever I could get my hands on, I'll play around with it till something clicks!
What's it like seeing your designs on celebrities and influencers? From what I can tell, you've been doing this a long time, so it must feel a little strange?
It is always surreal. My partner and I totally geek out when we see it on a music video or a performance. We dance the whole night and scream non stop.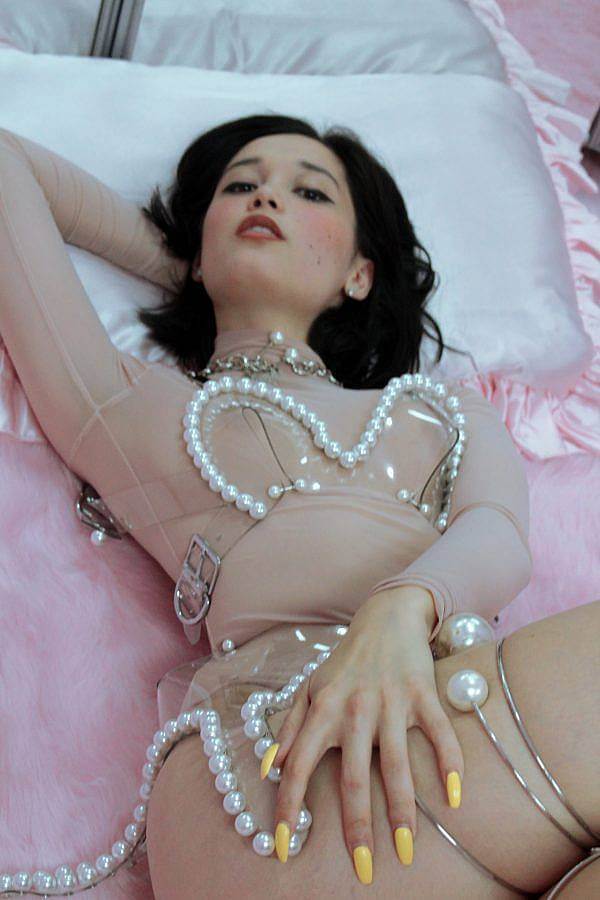 How do you direct/create your photoshoots?
I kind of work backwards when it comes to preparing for photoshoots. Rarely do I ever plan a collaborative shoot revolving pieces I already created. I usually start with the talent, the muse. I like to create a unique look with them in mind because they are truly where my inspiration comes from. All shoots are very personal, either with close friends or strangers that I have connected with.
I collaborate closely with friends for photography in the past but in these recent years, I've fallen in love with photography and have experimented a bit with set design as well. I am very DIY in that sense. I like full control of vision and execution.
Who are your favorite artists or designers right now?
Musically, I love FKA Twigs and Lovage. I am forever grateful for Jean Paul Gaultier and Mugler's existence in fashion.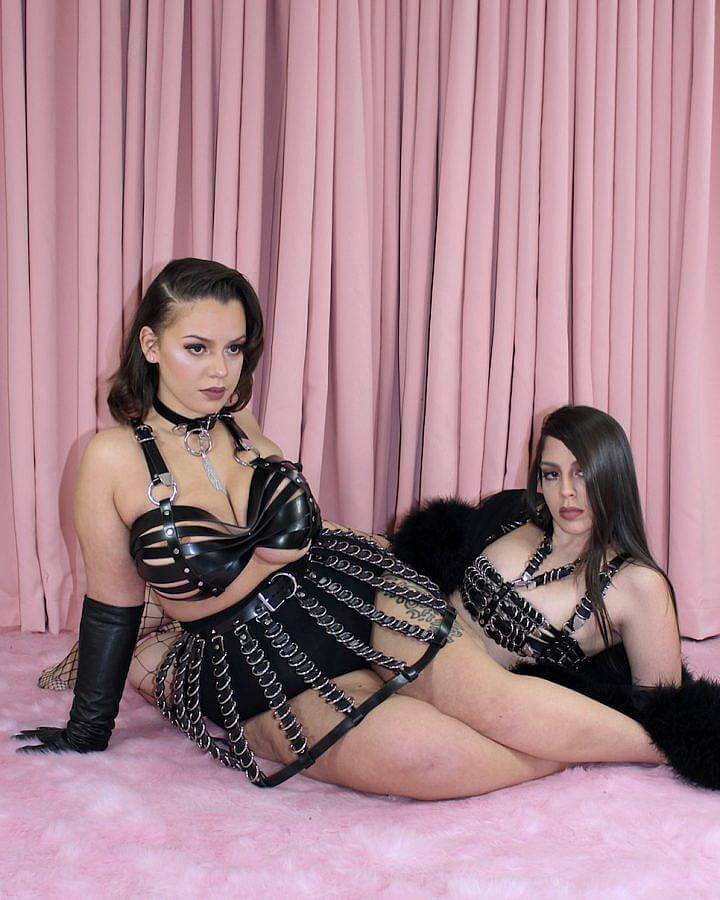 Who would you love to style or collaborate with?
I would love to work with Duckie Thot, I love her confidence and I find her absolutely stunning. As far as collaborations, it would be a dream to work with Rei Kawakubo. Also Rihanna, create something on a personal level, something timeless..
What's your favorite thing you've ever made?
The "Iphie Belt". After creating this particular piece, I discovered more than 3 ways of wearing it. All thanks to clients who shared how they personally styled it. It's simply one of my most modular piece that is versatile for layering.
How did you start working with leather?
I stumbled upon a leather shop in the city and bought some home to play with. Everything has been trial and error from scratch, self taught. A lot of experiments, mostly with figuring out finishings. I have always had an affinity towards leather, it was only natural to use it as a starting point.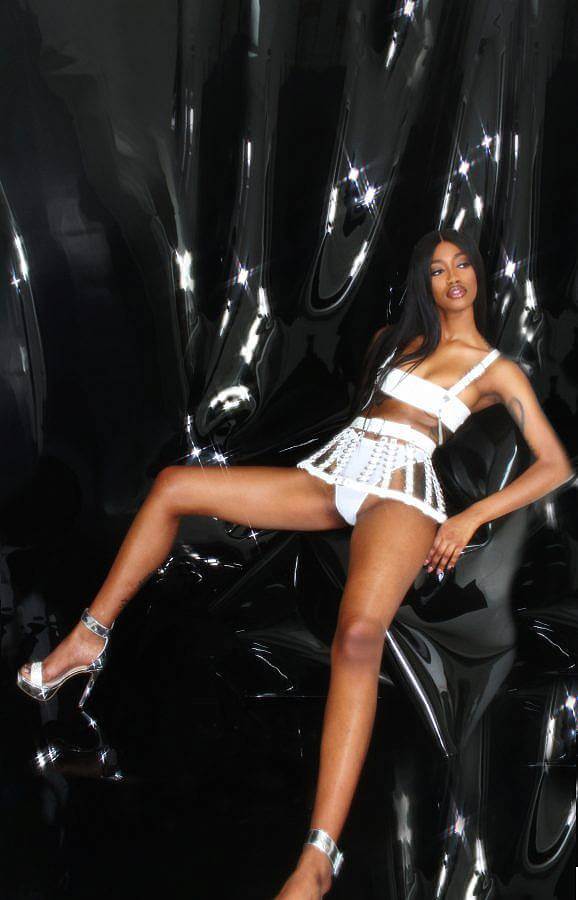 Favorite place to shop?
I am a vintage junkie! I love stalking ebay, etsy, therealreal and vintage shops for mint condition goods ! I also have a habit of customizing them to my liking by changing the colors or adding my personal flare to it.
What were you like in high school?
I went to school in Staten Island and Queens. There were no particular cliques I could relate too. I have always been a bit quirky but shy. I was more artsy and not very academic. I believe I formed a lot of trauma during grade school. Many times I was the target for bullying for being the odd asian that wasn't very smart. It also didn't help that I dressed a bit loud. Middle school to high school was a spectrum of styles. Some good, some not so good but ultimately, no regrets.
What are some recent, upcoming or current projects you are working on?
I have been focusing on collaborations and photography. A lot of secret projects coming out very soon. Please stay tuned!