Tell us a little bit about yourself and what you do
Hey! My name is Mira and I'm currently based in New York City. I work in freelance graphic & publication design, art direction, run a leatherwear line Sanguis Ornatus, and co-own the arts collective and boutique Cixous72 with my business partner and dear friend M. Elizabeth Scott. I'm originally from Fairfield, Iowa, was in Chicago for 4 years getting my BFA at SAIC, and have been in NYC for about 5 and a half years now. Those are the basics I think!
What's your favorite kind of work to do/make?
Any time I have the opportunity to create a unique world for something is probably my favorite type of work. Whether that's designing an identity for a brand, concepting and designing a new leather collection, or the world we have created with Cixous72, I'm always thinking about creating context and meaning for those things to exist in.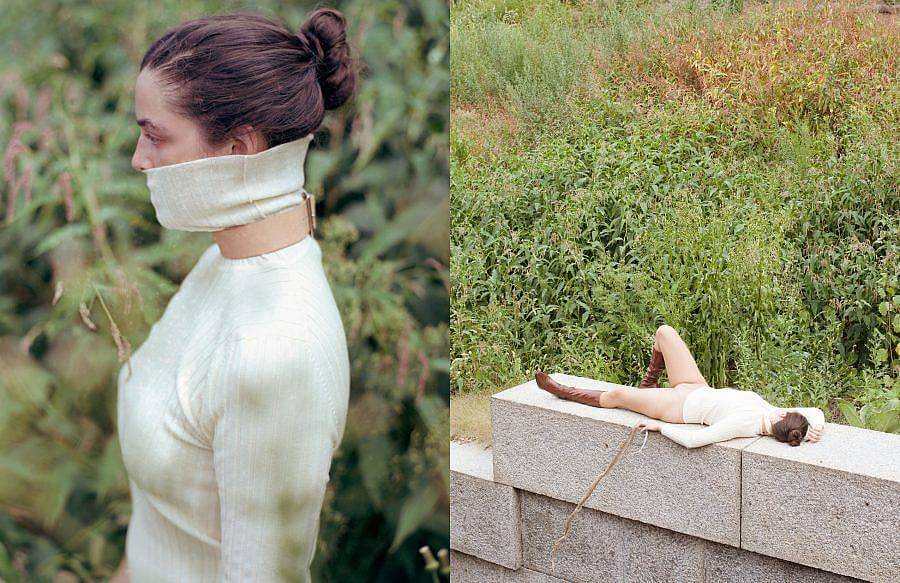 How did Sanguis Ornatus and Cixous72 begin? Do you see them as separate or related projects?
I definitely see them as separate projects but they have each supported one another in so many ways over the years. I officially started Sanguis Ornatus as a business at the beginning of 2015 but have been working with leather since 2010. I started seeing a lot of leather and harness-type designs coming out and was really interested in learning to create and design them for myself. My father had worked with leather in the 1970s in upstate New York and still had all of his old tools and leather in storage so I convinced him to help me make a harness over winter break one year (a fun conversation for sure) and then every time I would come home during breaks we would work on a new project together. I think the fact I learned from my dad has been really important to me in an old school passed-down trade sort of way and it adds a personal significance to my practice.
Cixous72 was born out of a series of collaborations that Elizabeth and I had worked on since meeting in 2014. We had an interest in fashion but also publication, art, and event curation and both had backgrounds in photography and art direction. We officially launched in November 2015 with a pop-up featuring a small roster of independent designers (including my leatherwear), a limited-run poster by our featured artist, and a book release under our subsidiary press, 72 Press. We've since grown to support 50+ designers and artists over the years and have existed primarily online with pop-ups throughout the city, and this summer we opened up a small showroom in East Williamsburg.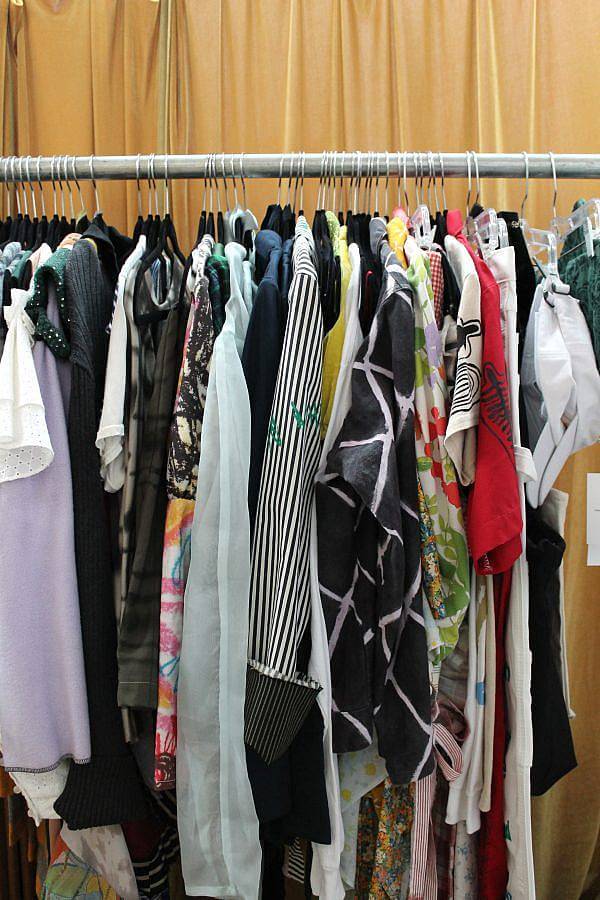 Cixous72 is more than a boutique, can you talk about the other aspects of the project?
We really wanted Cixous72 to exist as a flexible platform to feature and support the wide variety of things and people we care about all under one roof. It's been an ever-evolving identity that has enabled us to work with so many amazing designers, writers, artists, and musicians. So aside from the boutique aspect, we have seasonal featured artists with limited-run posters, a journal component with interviews, writing, and editorials, hosted readings every few months, put on two annual weekend-long music festivals, and have published four books under 72 Press.
What are some recent, upcoming or current projects you are working on?
In relation to Cixous72, we've realized our favorite aspects of it have always been the journal and book publication, as well as orchestrating and art directing our lookbooks and various fashion editorials. Whenever we are deep in the zone with those things is when we both are really the happiest. For 2019 we are going to shift our focus less on the boutique side of things and really hone in on the journal, work on getting books published, and exist more as an art direction team to work in collaboration with other creatives.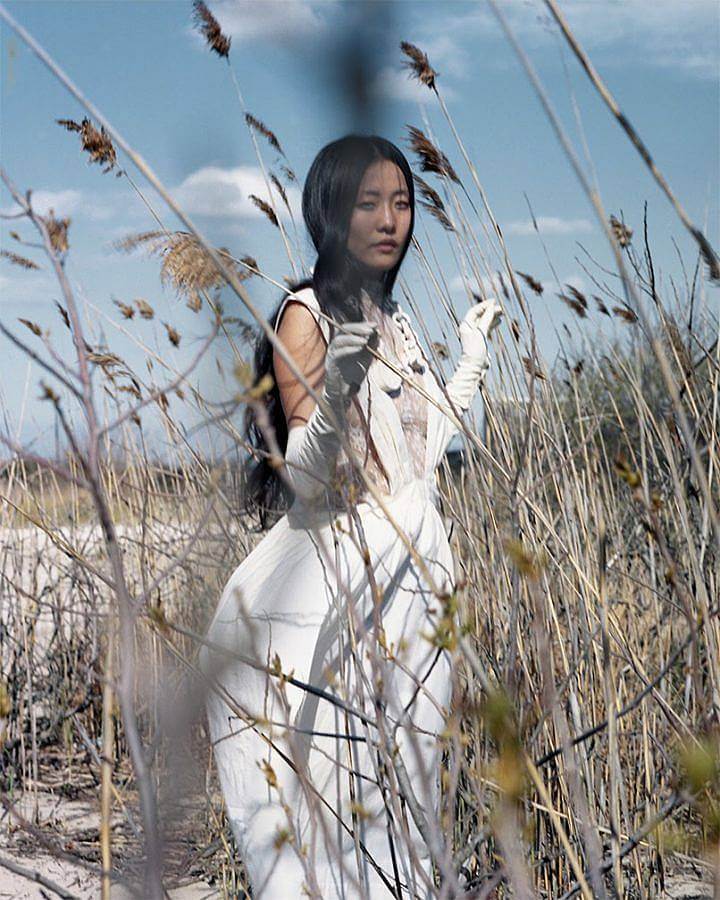 Who would you love to collaborate with?
Right now Cixous72 is in the middle of an ongoing collaboration with Boot Boyz which has been really fun and inspiring. I knew most of the crew from Chicago and since moving their business to New York last year we started seeing a lot more of each other and decided to join forces. The collab focuses on women creators which has always been at the forefront of our business and practice. Boot Boyz has historically worked mostly with shirts so we were excited to bring more experimental design elements to the collaboration while keeping it accessible. We're currently gearing up for the second half of our collection and are excited to see where it takes us this time.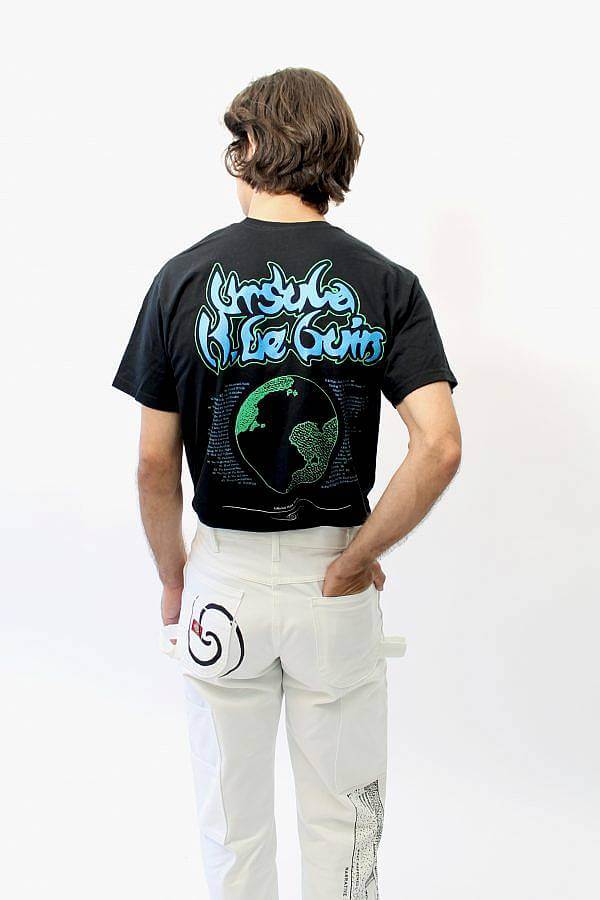 How has Instagram changed the art/fashion world in your eyes?
I think it's allowed for a lot of fluidity and discovery and has overall been a great thing. Since Cixous72 means so many different things to us, our IG presence has been a really nice umbrella for all of our interests. It's also exposed us to so many amazing independent designers that we may not have otherwise known about, so I think we both really value the role it's played for us. One downside about it is that, despite the great things that come from exposure and having your images shared, you become vulnerable to people seeing something that you're doing and then getting a little too.. I guess I'll say "inspired" by what you're putting out there. This has happened to so many artists and designers in my community and although it's a tale as old as time, I think IG has made it a little easier for this to happen in our current era of art, fashion, and technology. When this has happened to me, I just try to take it as a sign to push myself further and do things differently or really try a new approach because ultimately who wants a million copies of the same idea?
Can you describe your current studio or workspace?
This is where Sanguis Ornatus and Cixous72 blend together for me because my studio is actually shared with our showroom! We installed a curtain down the middle so we can curate a more formal space for pop-ups and boutique appointments when needed while also giving us the space to work on our individual practices. It's a very New York set-up – maximizing space wherever you can get it! I had worked out of my apartment until last January so it's really nice to finally have an intentional space of my own, especially now as a freelancer as well.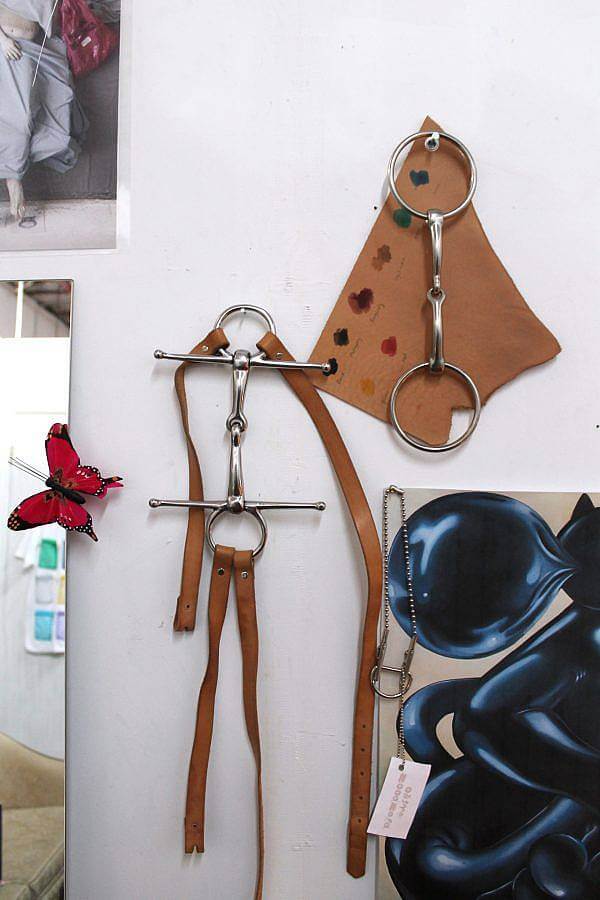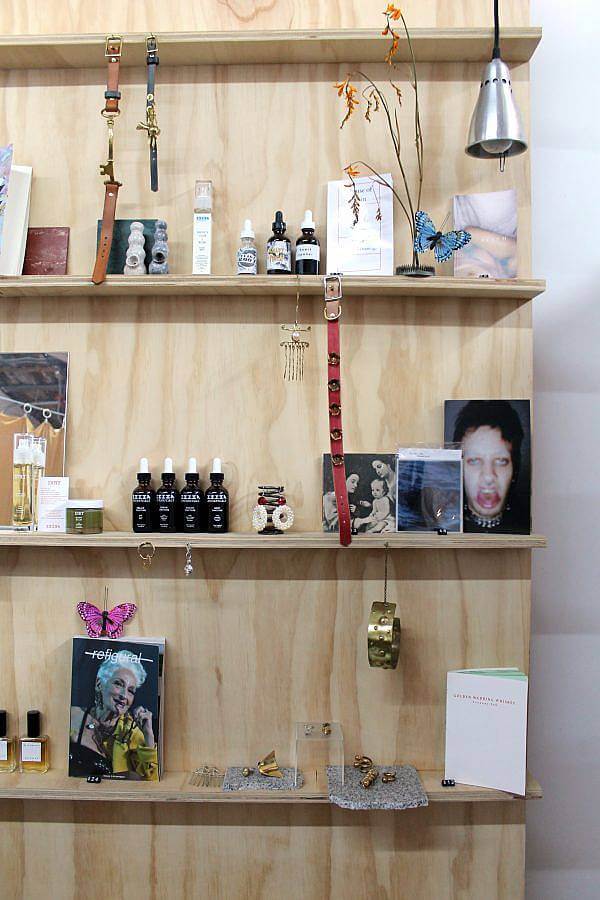 What's your attraction and relationship to leather?
I've been thinking about this a lot in relation to the sixth Sanguis Ornatus collection I'm about to start working on. I'm going somewhat back to the basics and doing a series of belts, but they'll be customizable and have an interactive element to them. Throughout my growth and within my collections I've always focused on challenging the material and tried to do things that are more unexpected. I think bringing in the interactive element to the designs for this collection will be fun for both me and for whoever is wearing the piece, and allow for a continued collaboration and relationship between the artist and wearer that goes beyond the initial purchase. One of the things I love about leather is the way it will wear and grow with a person: it gets stained, it stretches, it darkens, and I always wish I could have more of a peek into the life of the pieces after they leave my hands. In this way it will perhaps end up existing outside of the collection narrative that I've been working with so far, but I'm excited to try something new.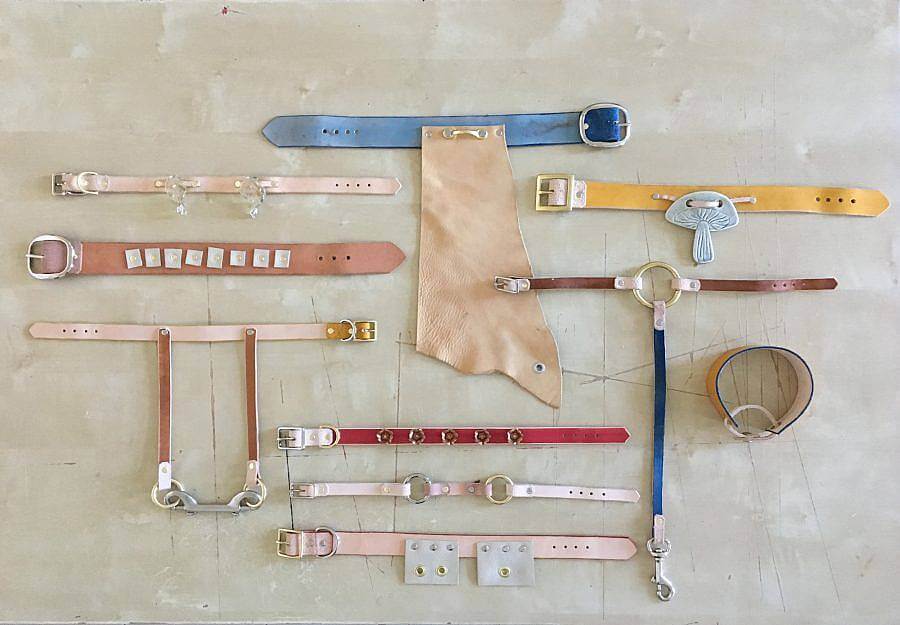 Have you always been interested in starting your own business or fashion line?
I think from very early on I always knew I wanted to work for myself but just wasn't sure how that would happen. Luckily starting Cixous72 felt like such a natural next step in my collaborations with Elizabeth, plus having started marketing my leather only a few months before, it felt good to finally give myself permission to just do it. Despite the years under our belts with everything I still sometimes have a hard time even thinking about myself as a business owner! This past year I decided I needed to start fully owning it, so I quit my full-time graphic design job of 4 years to focus full-time on my freelance work and my businesses. Just that shift in focus and intention has helped me become a lot more confident in my work across all platforms.