Tell us a bit about yourself and what you do.
I make paintings about the American Dream.
I grew up in Kuala Lumpur under dangerously patriarchal and corrupt conditions as a young woman. For as long as I can remember, I had always desired to escape hardships in my homeland. In addition, I was equally determined to achieve a level of success that could not be realised at home. I translocated to North America in 2011 to fulfill my dream of becoming an artist. 
I refer to the American Dream as a concept that is not defined geographically by the U.S.A., but to one that describes the passion, obsession, desire and sacrifice to translocate to the West as a means of survival and a 'better life'.
In my paintings, I investigate and critique the two opposite, yet coexisting realities of the dream – one that is hopeful and defiant, and the other as hopeless and desperate.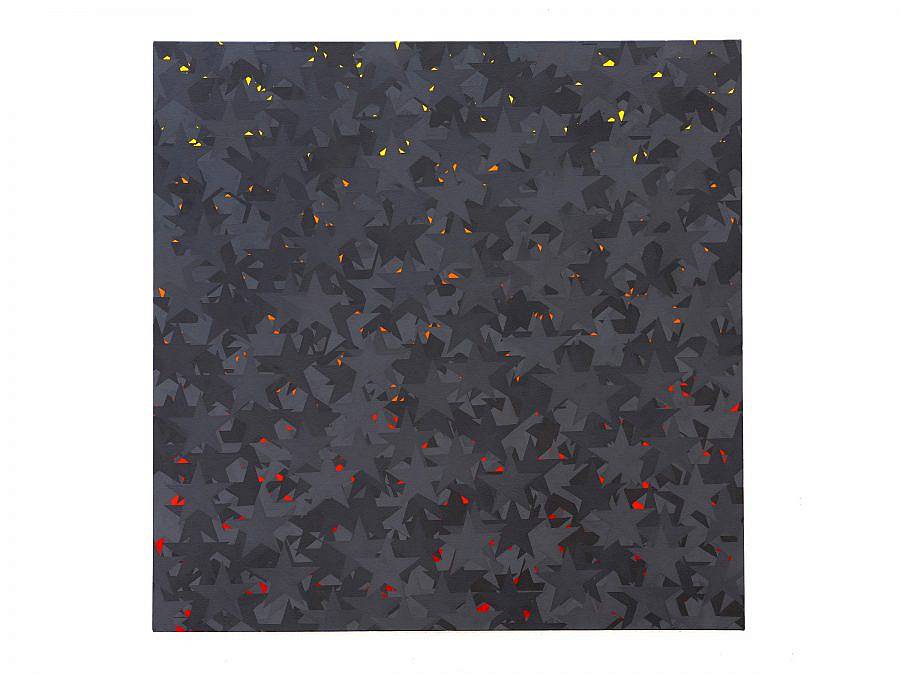 Can you talk about text in your work?
I was a studio assistant for Canadian visual artist Robert Fones for three years before starting my MFA.
Working for Fones' introduced me to a world of text-based painting. Edward Ruscha, John Baldessari and Raymond Pettibon became heroes to me. I taught myself how to pinstripe car parts and paint letters traditionally with One Shot enamel paint. For my paintings, I mix oil paint with a specific ratio of linseed oil and mineral spirits so that the viscosity of my oil paint is similar to that of One Shot's, so I can paint text easily onto raw canvas on the edges of my paintings
Text sometimes appears on the edges of my painting as the title of my painting as well as my initials and the year the painting was made. I am attracted to the LED lights of bodegas and convenience stores, specifically the ones that have scrolling text like: "ATM HERE… 24/7… SEVEN DAYS A WEEK… OPEN… WELCOME……" I stand in front of a scrolling text LED sign and wait for the message to end, and it never seems like it does. 
The text on the edges of my paintings is evocative of this experience. You read the text on one edge, and you try to see if you can follow the text around all four edges of the painting. But seldom anyone gets to see the top and the bottom of the painting's edges as the top is too high to see and the bottom is too low to the ground. The mystery of the text never fully reveals itself and the text feels like it's never ending. You only get to see a part of it before you move on.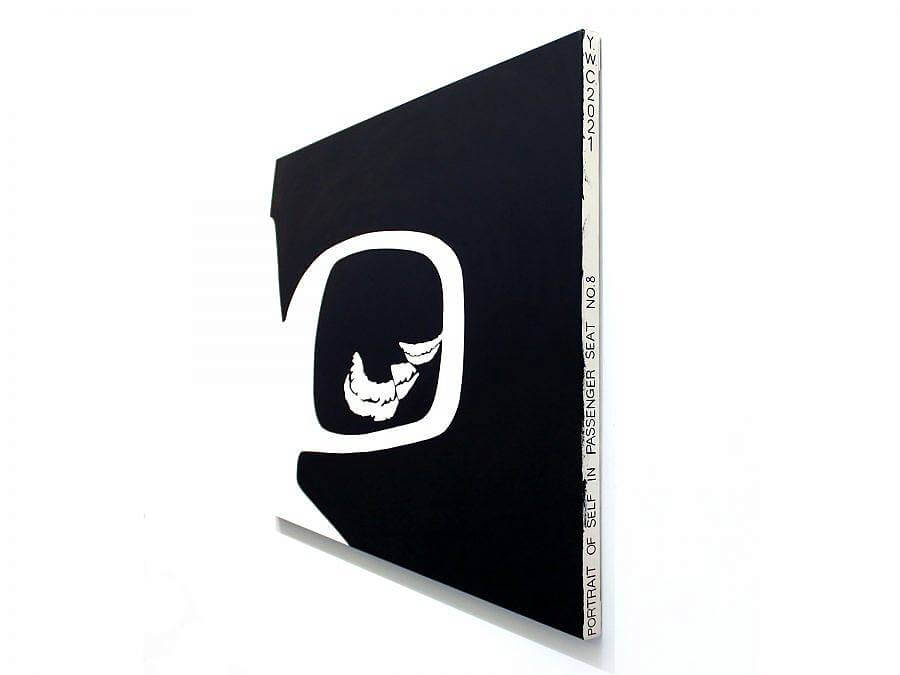 What do you collect?
Lighters.
For clarification, I do not pocket lighters or steal them when I borrow one from a stranger or a friend to light a cigarette – I buy full trays of lighters from my favourite bodegas in Toronto. I buy individual ones too, but also mostly from bodegas.
I am not particular about brand. I look out for special colour combinations, or an interesting design.
My favourite lighter has an image of Tiger Woods playing golf. The colour saturation of the image is perfect. There is an ultramarine blue sky and a phthalo emerald/sap green field. Tiger Woods' golf shirt is a napthol red and he is wearing titanium white pants. Nothing on the lighter indicates that the man golfing is actually Tiger Woods.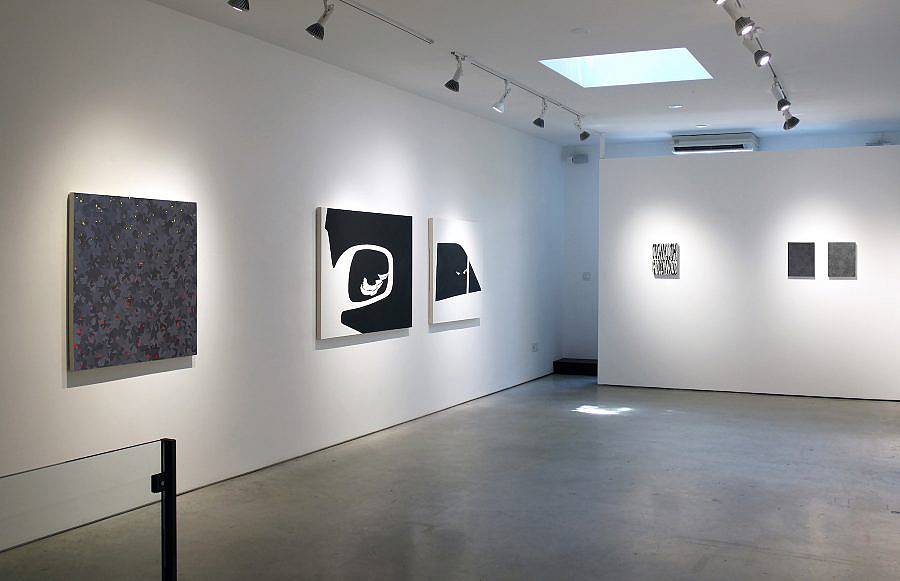 How do you situate yourself in contemporary painting?
I keep making paintings because my next painting could be my best painting.
Helen Frankenthaler, in an interview with Cindy Nemser, said that the only way she could judge a good painting was to take the picture and hang it on a wall with others. Hearing her talk about this was liberating for me.
I recently read the essay "Second Nature" by Paul Chan where he writes about freedom, and that art has the capability of cheating fate. Fate, here, means the order of things or the weight of a past that directs how something is valued, how a place is treated and where something belongs.  
Art cheats fate when an artwork's "interior, or composition […] acts like an echo chamber [when] visual and conceptual elements enter a composition […] [They] are deprived of their social bearings and become unmoored from the historical determinations that ground them in intelligible reality." (Chan, 151)
The proposition is this: an artwork is capable of "[loosening] the grip social reality holds to those elements and frees them from their fate, their pre-existing functions and meanings. They lose their place in the order of things, which enables them to relate and belong in ways that are neither predictable nor predetermined. It creates new relationships out of what already exists as a reminder of what is still possible." (Chan, 151) 
It's like running a 100-metre race. You invest a tremendous amount of hard work and time in preparing for the race. Then when it's time, you run. You race. You paint.
You are given the opportunity to cheat fate. Sometimes you come in first and other times you are a loser. Regardless of the outcome, you start preparing for the next race.
How do stars function in your work?
In my Star Paintings, I paint the same sized five-pointed star to conceal as much canvas as possible. Sometimes I choose to conceal the entire surface completely with stars, and in others I allow light from the raw canvas itself or painted colours in the background to fight to the surface. The five-pointed star is a loaded subject in my work that abstracts the traditional symbolism of the star in the traditional American Dream to express my painting as a materialist impulse and a sensitivity to the pure haecceity of the star. The five-pointed star is a reoccurring symbol in my paintings that signifies desire, success, and greatness.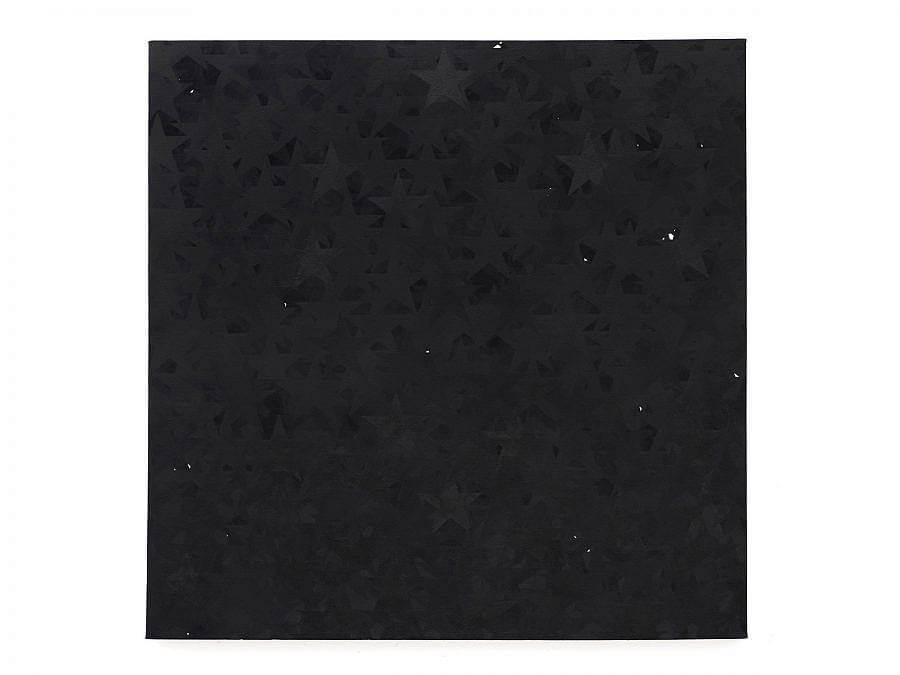 I am interested in the 'Car-gray' palette that you use in a lot of your works – could you speak to that?
In my paintings, I custom-mix numerous black oil paints. I use titanium white oil paint, but straight from its tube. I think black and white is a good stand-in for the two disparate realities of the American Dream—one hopeful, and the other hopeless.
I work with a lot of grays now, and I mix some red and blue into those grays. Gray for me means living in the in-between space held by that opposition of the two realities.
I am working with steel now to build frames for my new paintings. My studio in Toronto used to be an auto shop, so my interest in steel as a material came from my surroundings in that studio. I do like mixing grays evocative of steel. I also look at Jasper Johns' gray American Flag paintings as reference for mixing my grays.
The car is an important symbol in my paintings for the American Dream. In my Portrait of Self in Passenger Seat paintings, I reduce my self-portrait into a smile and a pair of slanted eyes accentuated with eye-liner which appear as reflections in the rear and side-view mirrors and windows of the car. I position myself sitting in the front passenger seat, never the one driving or in control of the destination.
What does it mean for a painting to describe itself, especially in the way you title your paintings and how text appears in your work?
I am interested in the reflections of things in mirrors. I make paintings of images of reflections of things. 
In my Portrait of Self in Passenger Seat paintings, I insert myself into the painting, as the self-portrait, but the self-portrait only emerges as a reflection in the mirrors and the windows of the car.
I reference old psychoanalytic theory where one can confirm their own existence by looking at the mirror where the reflection of oneself (image of oneself) is an assurance that they are present in the world, that they are here, and they exist. However, the reflection of the self in the mirror is simply only an image, and in my paintings I paint reflections of the self (I am painting images of the images of the self), so the self-portrait gets pushed further and further away from the viewer's immediate contact with the painting.
I title my paintings "Black Star Painting No. 1", or "Gray Star Painting No 1.4", or "Portrait of Self in Passenger Seat No. 14 with Pair of Dice" so that the titles not only describe the reality of what the work is, but also evokes the experience of assuring its own existence in the world.
It's like my Gray Star Painting No. 1.4 painting looking at itself in the mirror and saying to itself "Gray Star Painting No. 1.4" to make sure that it knows it's there.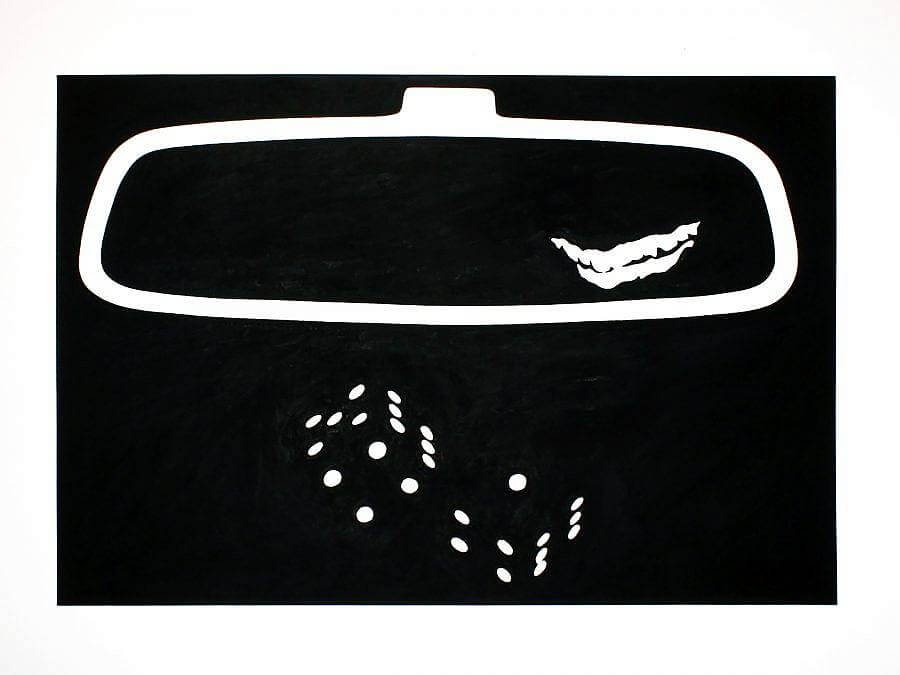 What have you been listening to recently? 
Tracy Chapman – Fast Car
Leon Bridges – Coming Home
The Weeknd, Lana Del Rey – Stargirl Interlude
Do you have any upcoming projects you can share with us?
My solo exhibition of new paintings "The Headlights were Stars" will be presented at Susan Hobbs Gallery (Toronto, Canada) from 19 Jan to 25 Feb 2023.
Interview Conducted by Milo Christie