Tell us a little bit about yourself and what you do.
I'm Brit Krohmer, an object maker, educator, and art handler from Rockford, IL. I am currently living and working in Milwaukee, WI.
What are some of your biggest sources of inspiration?
My grandfather used to leave boxes of auction extras on my porch when I was young. I loved the dig, pulling out, pairing up, how the objects could hold power or share their previous lives, seeing the old with the new, the smell, the vernacular of a rural Midwest. The things felt like artifacts with supernatural power. 
eBay is my box of auction extras and provides me with a visual language to transform into ceramics, automotive fiberglass, cabinetry, and sawdust clay talismans. I collect images of eBay items such as foundry patterns, homemade tools, and car parts, and their shapes and patinas appear in my work. These materials and forms memorialize the rituals, superstitions, and occupational skills passed down to me, which is my most significant source of inspiration.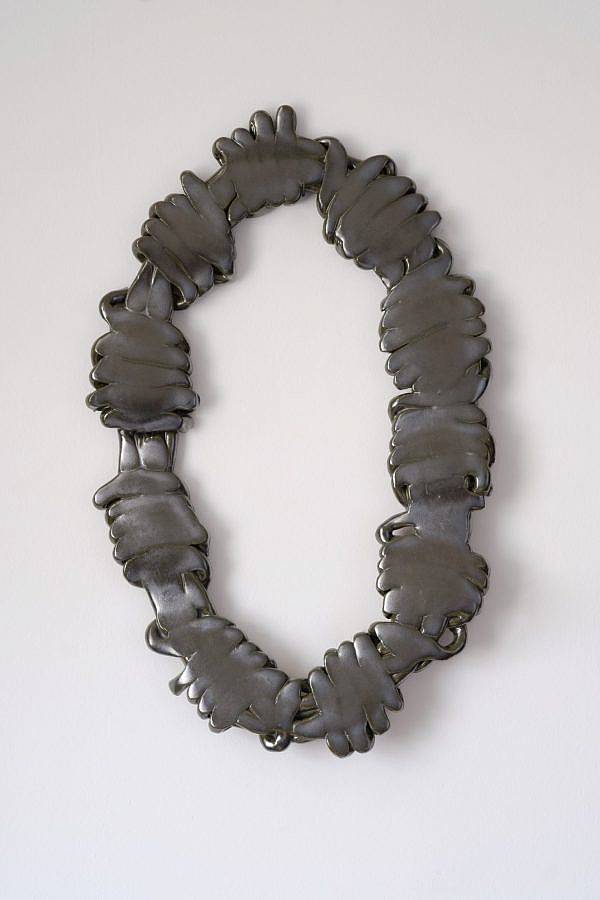 What attracted you to ceramics? What about this medium is special to you?
I started experimenting with salt dough, a mixture of flour, salt, and water, which led to other DIY clays, such as toilet paper clay, and sawdust clay. It was a natural progression to end up working in ceramics. 
Ceramics is unique to me because it feels like a study of humanity- it's a place for my body and hands to shape, alter and ask questions. The quickness, fragility, permanence, chance, and intention make it such an attractive medium for me.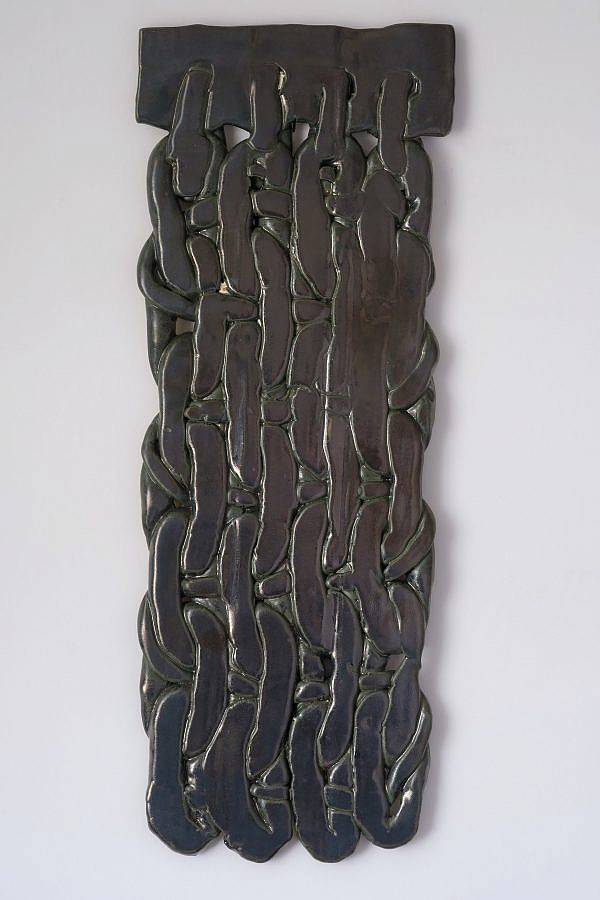 What is your creative process like when sketching out new pieces? Do you tend to work more rigidly or intuitively?
I'm more rigid in my practice now than I've ever been- I let chance happen within a smaller threshold. 
 Ceramics is the intuitive component of my work. I take the images I collect with me into the studio subconsciously. It's beautiful to see how you can use your body as a conduit from your subconscious- how it naturally melds forms and functions together. 
I am rigid in the objects that I fabricate directly from images. The fiberglass works are intuitive in the foam carving process, but the labor of the surface is intensive and precise.
There is a delicate balance between the two.
How has your art practice changed and evolved over the years?
My space and making used to be chaotic. I'd collect all week, bring objects and their energies into my studio space and start to deconstruct and combine them. I've learned that I can be influenced by objects; I don't need to use or purchase them- that is why eBay images have been so influential. I've become more dedicated to craft, functionality, and beauty.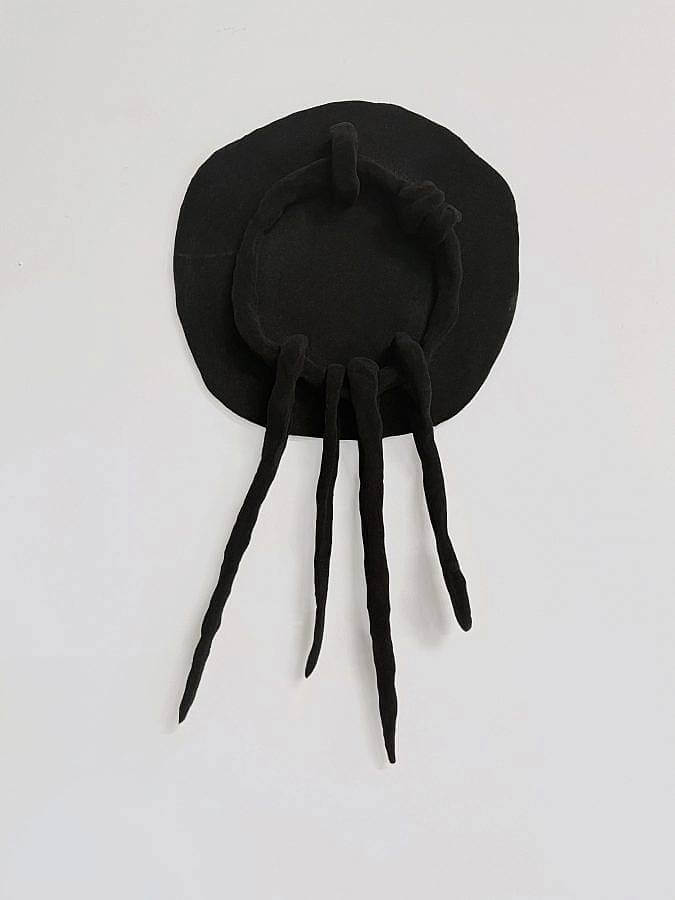 I'm Intrigued by the push and pull between functionality/abstraction in your work, specifically in your series "When Fire Was New." What is your approach to reconciling / not reconciling the two?
I was interested in the idea of a structure to hold the objects and the challenge of having to fill or curate these spaces. What happens if I make the display structure first and then forms to occupy this space are explicitly created to fit those voids or ledges? How will that influence how I make an object? How will this change their relationship? This is how functional objects came to be.
The abstraction happens when the elements manipulate the source objects, or I pull them from their former use and shift the scale.
I'm still reconciling the two- the functional objects haven't been filled.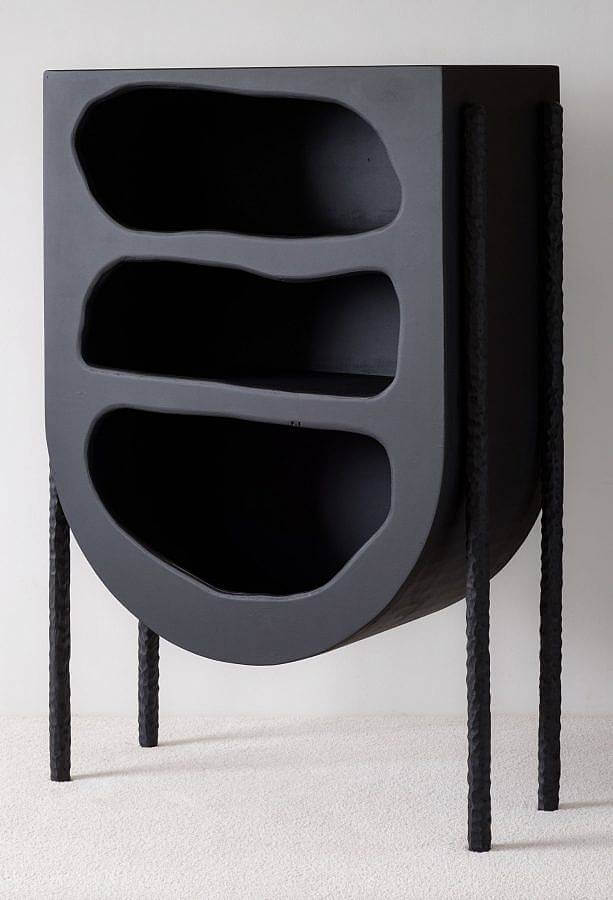 I find some of the forms in your work are direct while also suggestive and open for interpretation (specifically your piece "Sisters"). What do your forms and/or gestures mean to you personally?
The injury and illnesses in my family and community from unsafe working conditions drive me to make objects that can provide healing power and act as good luck charms.
Sisters, specifically, is from a past life recurring dream I have. In this dream, I have a sister that I had lost. The feeling stays with me. I think about the social lives of objects and how they can be partners and pairs- how objects can be paired with each other for a lifetime and be separated.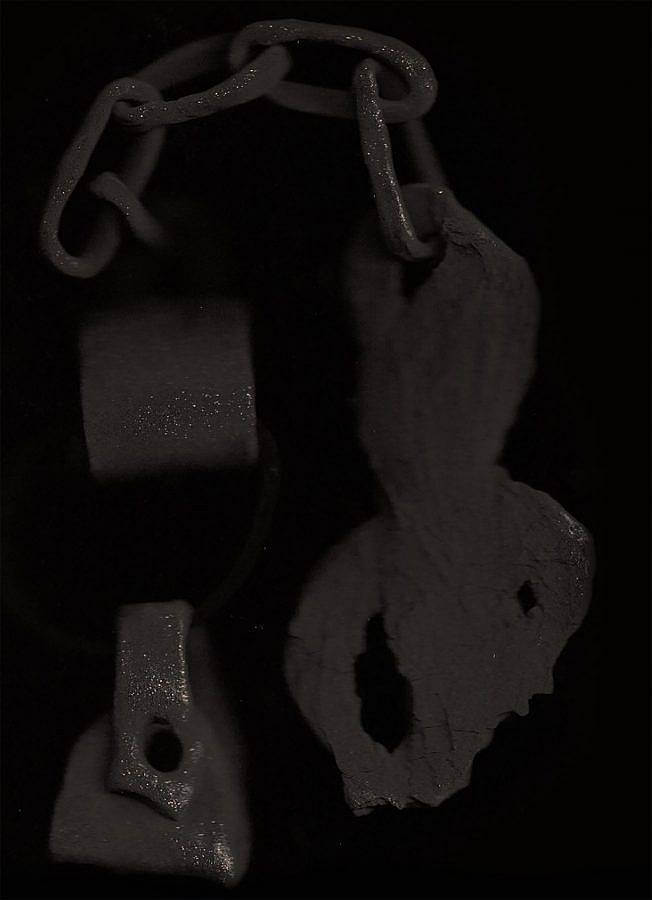 Many of your pieces have such interesting textures/surfaces. How do you go about creating the surface textures, and in what ways do they inform your pieces?
The surface in process or material is often related to the occupational labor passed down to me. For example, my dad worked in a body shop for years and shared his knowledge for PIECE OF THE SKY. He also sourced the sawdust for me from a local cabinet shop he has connections with. 
For THE DUST THAT MAKES MUD at SHED Gallery in New Orleans, I covered the surfaces of my ceramic with a glow-in-the-dark pigment that would glow when the UV lights on a timer would turn off. The surface also protects soft foam or delicate ceramics or as a way to cover mistakes. I see the playful and dramatic parts of me directly reflected in the surfaces of my pieces.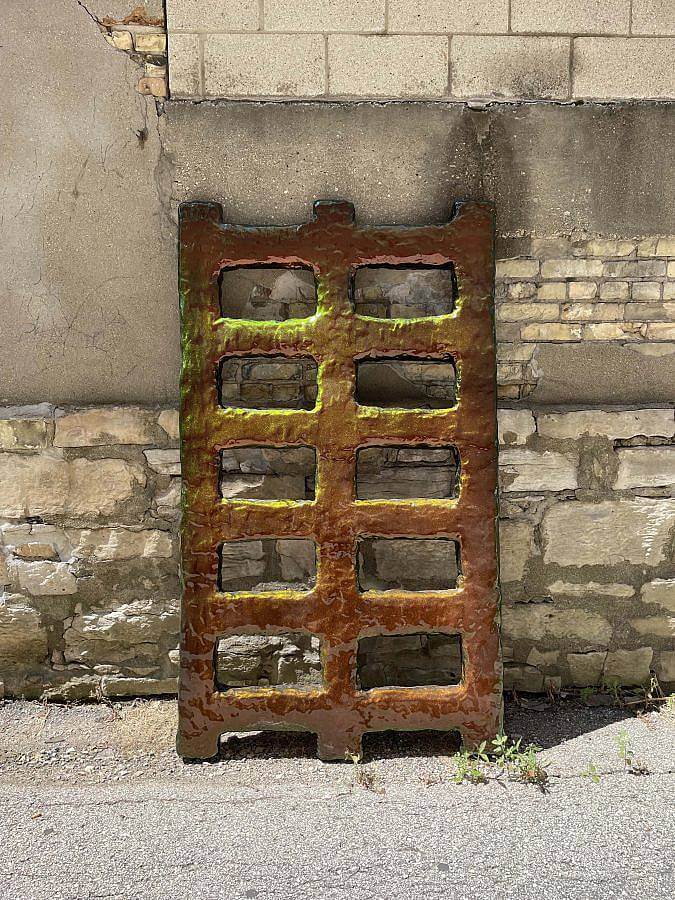 What does your studio setup/workspace look like?
Most of the making happens outside my studio- my fiberglass works are painted in my parent's garage, and ceramics are made in the basement of my apartment. The studio feels like a laboratory- a place to understand relationships and make connections. The space itself is ever-changing.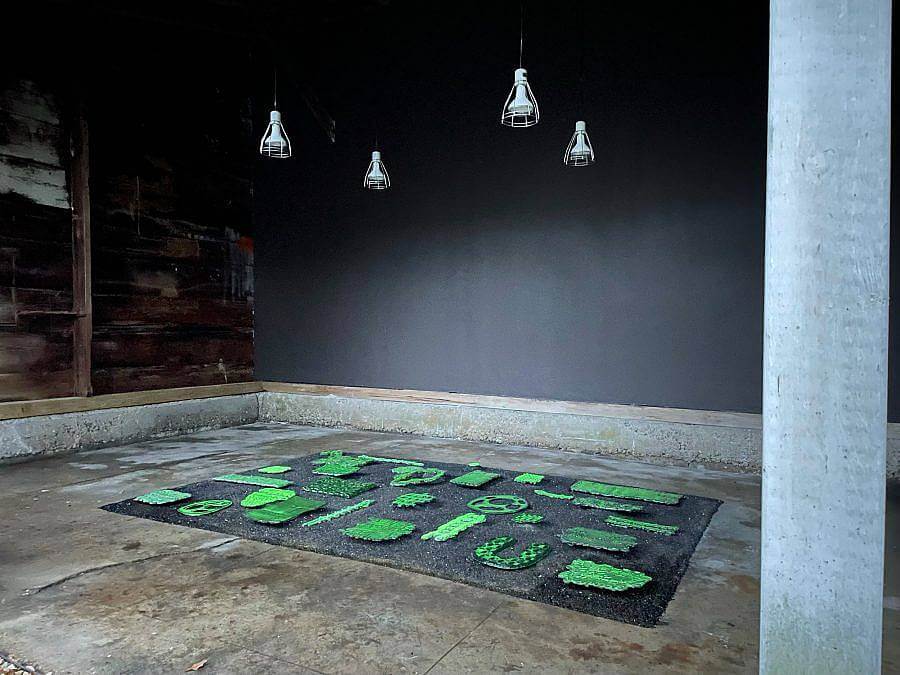 Any upcoming projects you are excited about?
I have a solo show at St. Anslem College in Manchester, New Hampshire, this month. It's three floors of exhibition space in their Living Learning Common Galleries. For the first floor, I curated artists to be in conversation with my work. There are several permanent display cases that I had to consider in the making of the work, which was an exciting challenge.
Interview Conducted by Ben Herbert.