Tell us a little bit about yourself and what you do. 
My name is Jeppe Kjellberg, I am a third of WhoMadeWho. I play the guitar and sing in the band.
 What are some recent, upcoming or current projects you are working on?
In spring we released our album "Through The Walls", a visual album. We have been touring all year because of this release. At the moment I'm on the plane back from North America and Mexico. Going to meet up in our Copenhagen based studio to do an electronic EP in close collaboration with our great Italian friend Manfredi Romano aka DJ Tennis. Am also working with Artbat, and Rampa on the same project.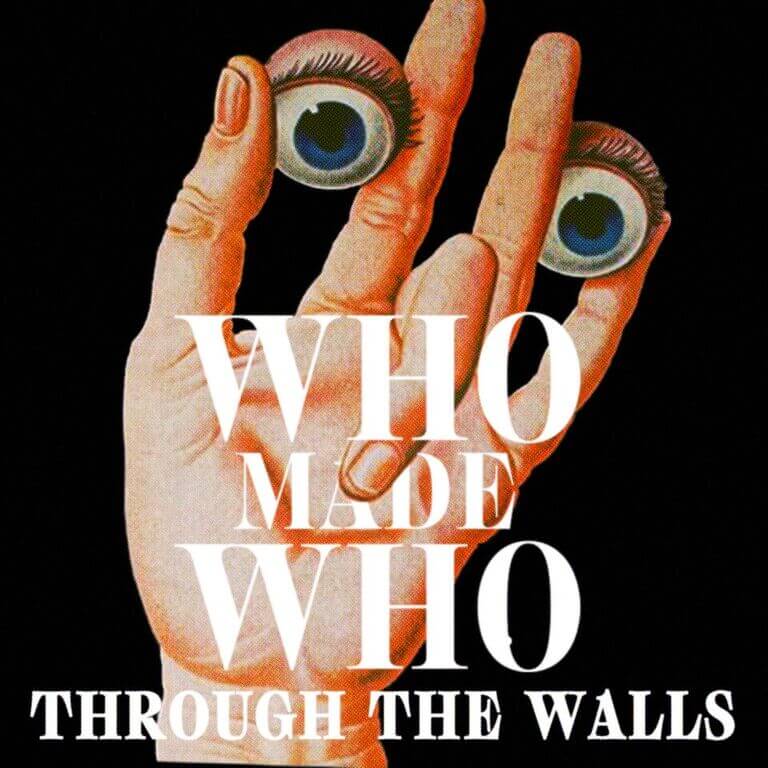 What made you start making music together?
It was not a social thing, it was more of a musical synchronization happening when we met. A common musical chemistry, that keeps driving us forward. This special glue. We all make each other sound better, and feel better. Its a collective energy so strong that its addictive:) 
What is one of the bigger challenges you and/or other musicians are struggling with these days and how do you see it developing?
A big challenge these days is that everybody can be their own boss and producer. So its not so often you see bands staying together, and elaborate on the magic diversity of a group dynamic. I know its tough, but I feel its paying off. Like in life and other matters.
How has living in Copenhagen affected your music?
Copenhagen is a great city. We are very privileged and humble about that. Musically I think the dark winters are infecting our mentality in a moody way. Something we always tried to escape, or make a little fun with… But its also a part of our heritage and in our systems.
If you had to explain your music to a stranger, what would you say?
We are a basic rock-trio, playing electronic music with the mindset of an openminded DJ.
Can you describe the writing/recording process of your latest album "Through the Walls"?
It was a long process. We did more than 150 demos. Collaborated a lot with external producers and song-writers, to challenge ourselves to the max. It was rough, with fights and passion, but in the end the album doesn't contain any music that we are not all very proud of.
After co-producing with Kenton Slash Demon, who would you ideally like to collaborate with next?
DJ Tennis:)
What kinds of music/what musicians are influencing your work right now?
Dark 80íes new wave stuff
What was the last show you went to that stuck out to you?
Hard one…. Played with Metronomy in Hamburg recently. I really love their music, and productions. They had a good visual energy on stage too.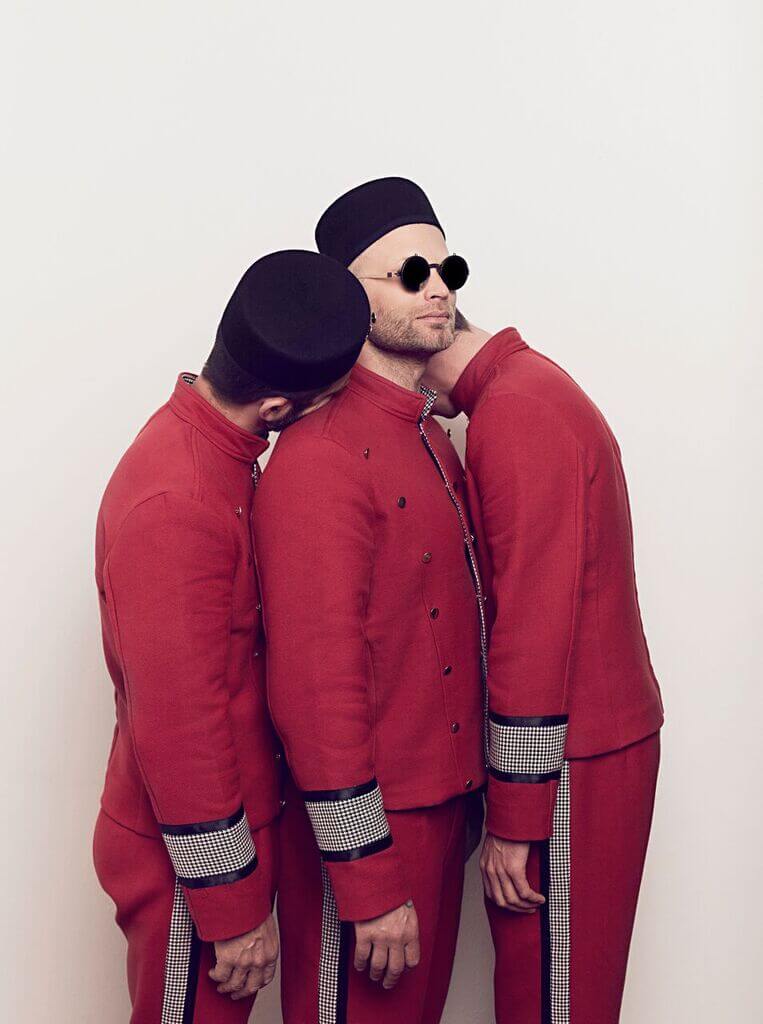 With your DIGNITY show at the Royal Danish Theater coming up, what do you enjoy most about performing?
The interaction with the audience is always the key. So in a place like the legendary royal theatre in dk with musical guests and a big visual backdrop, I'm sure it will be really intense and emotional.
Having people being very close to us sitting in layers upwards on the balconies. I love to perform in more specular places like this. But the key is always the interaction with the crowd honestly.
What is your snack/beverage of choice when recording?
We prefer to eat and drink pretty healthy stuff, since we live a very unhealthy tour-life….
What do you do when you're not working on music?
Isolate myself from the world, and try to reach inwards towards the poetic subconscious. 
What are you really excited about right now?
Going home to my lovely family. Have been away for a week and I miss them a lot. They are the best.
If you hadn't become a musician, what do you think you'd be doing?
Honestly, I don't really know. I have always felt the dedication and love towards the music. No doubt about that path really. 
Painting would be an amazing art form to work on. Would love that, but I never spent any time on it soooo. Im married to the music.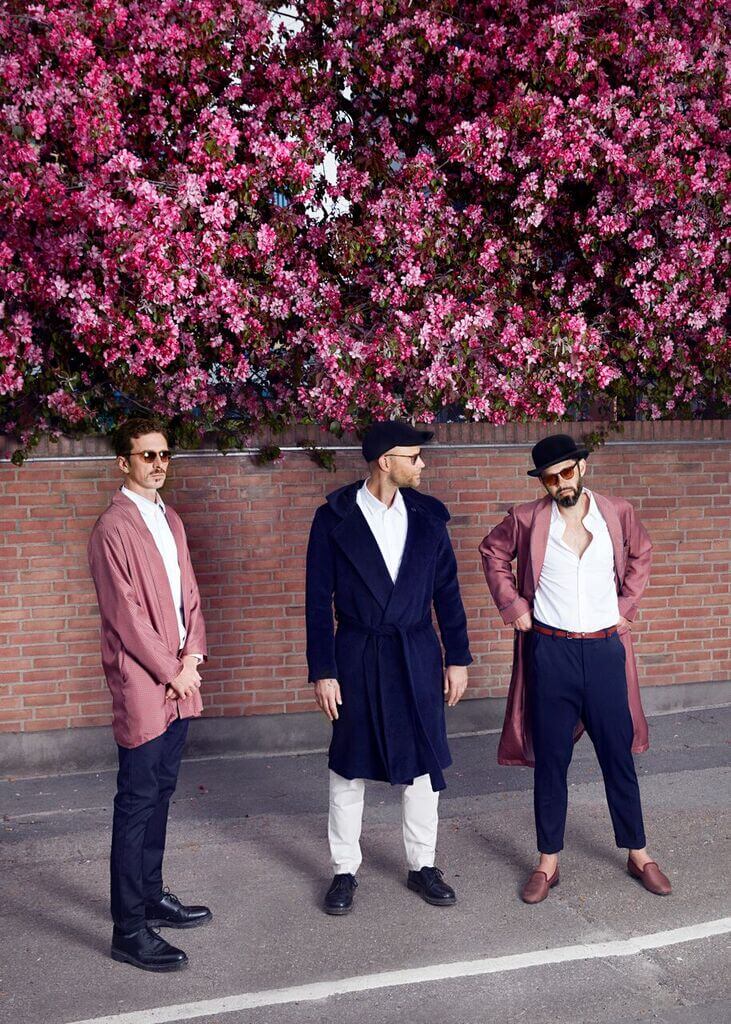 Can you share one of the best or worst reactions you have gotten as a result of your music?
Worst experience was one particular event where i did an event with three live bands and one very local techno-producer. The outcome was outrage, violence, smashed windows and fist-fights. Theoretically the concept was great, but we were way to ahead of our time there. Aaand the DJ was way to dark to adapt to the energy of my high school friends…. Learned a lot from that experience.
The best reactions to our music is when people share real life stories, about how the music has accompanied them in their private life. Either with  romantic stories, about how they met etc.  or when they open up and reveal how our music has been like medicine in a dark period of their life. Thats the best!