What are some recent, upcoming or current projects you are working on? Well, right now I'm solely focused on my solo project. I have an album that is complete, which I worked on for the last two years and I'm now just starting to get the material out. I just released my first official music video a couple days ago, which was very exciting to be a part of. I've been a part of music videos, but being the lead is extremely demanding and where I took on most of the dancing responsibility. When I walked into rehearsal they were not expecting me to learn any dance moves. They just wanted me to stand there and let the dancers move around me, but I was so into what they were doing, I ended up learning the dance and I'm seen dancing the whole video. I like challenges and I like learning new things.
I feel like this solo project is this ongoing educational experience where I'm constantly growing and learning and doing new things. Two years ago, I never would have thought I was gonna be the lead singer of my own project. I went to school and studied jazz, and thought trumpet was gonna be my bread and butter, but now I feel that trumpet is like an accent of what I do.
What are you currently watching? I haven't had any time to watch anything because during all my free time I've been recording in hotel rooms. For instance today, I was recording all day and I feel terrible about it. I'm sure there were multiple complaints, because I just don't know any other way than to play super passionately, which also means it's really loud.
What is one of the bigger challenges you and/or other musicians are struggling with these days and how do you see it developing? I think the main thing is getting your music out there. That sounds kind of cliché, but that wasn't actually the universal issue maybe a few years ago when all of the social media platforms and other digital platforms were like brand new. Artists were really benefitting from these brand new platforms, but not every platform – SoundCloud, Spotify, Facebook, Instagram – it's completely oversaturated. I think the solution is performing live. If you have great content, people will share it, but I think people aren't inclined to share until they feel connected to you, no matter how good it is. Everything is on a playlist, so people are pressing play and kind of just passively listening. I'm noticing there's a lot more sharing of my music after shows.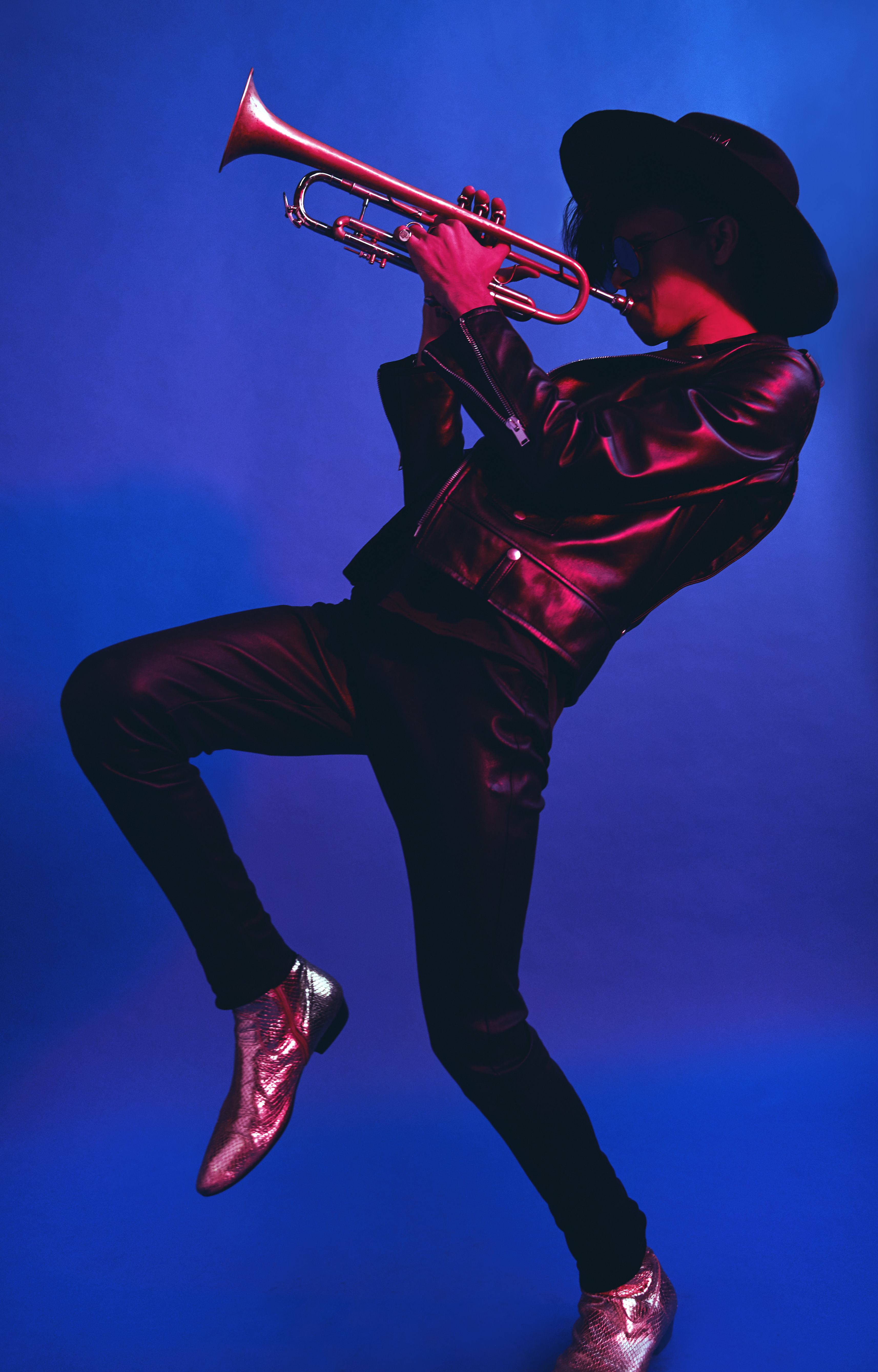 How did your interest in music begin? When I was really little, I had the moonwalker VHS of Michael Jackson, and I watched that obsessively. And then in school, I would just join anything music, and I loved it and continued doing it. On my way to school I used to sing songs in the car with my dad, who likes to sing along to K-EARTH 101 which is the oldies-but-goodies station. So I sing along to all the oldies-but-goodies: Diana Ross, Michael Jackson, Sam Cooke, all that stuff.
How has living in New York affected your music? I think it has really pushed the way that I manage my time, so my music has been affected in that sense because I've been so much more on top of my recording and writing game. Also, the jazz scene is really heavy there and as a jazz musician I love, love to see live jazz. Every time I go, I feel like I feel I need to put in work. So, the city itself has pushed me to work a lot harder.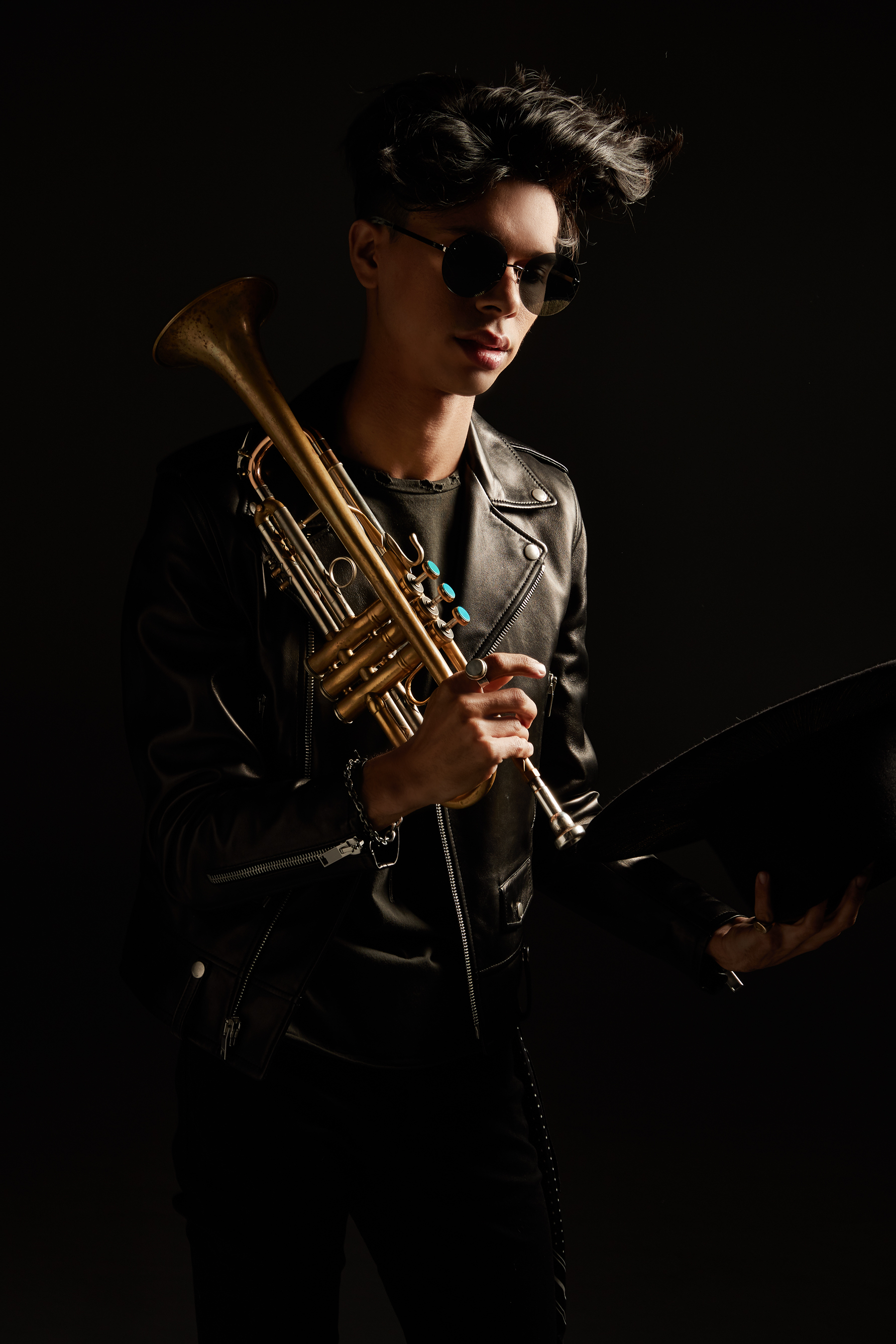 If you had to explain your music to a stranger, what would you say? I'd say that it's funky pop music, and that it will make you dance.
What was the last show you went to that stuck out to you? I saw Bruno Mars in Houston and I felt like I understood what the bar was for me to want to achieve and also go beyond.
Favorite New York hangouts? I have a lot. Food? I'm just gonna go with Clinton Street Baking Company, which has the best pancakes in the world, and if anyone tries to challenge me I will fight them. There's not a better pancake.
What is your snack/beverage of choice when recording? I feel like the industry standard is Thai food because it's reliable, they deliver, and it's really good.
What do you do when you're not working on music? I like to cook. I just got a bunch of dope cookbooks, and I like to look up recipes and experiment in the kitchen.
If you hadn't become a musician, what do you think you'd be doing? It's hard to think about what would I like to do if I wasn't a musician. I like the idea of working with kids. I used to be a music teacher, and it was very fun and rewarding so maybe a teacher.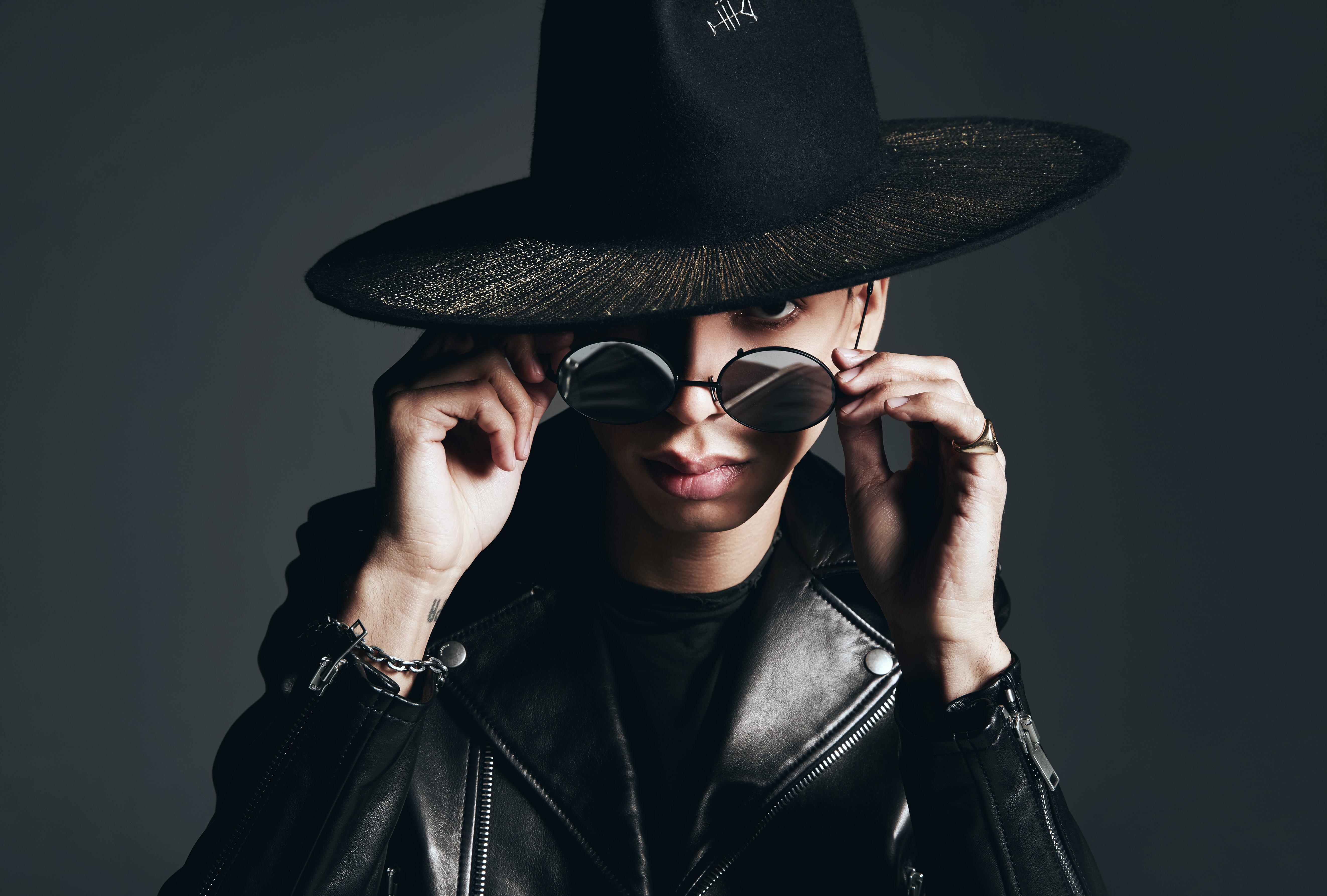 Currently listening to? I have a playlist on Spotify called FUNKY FEELS '17 and I just kind of keep a tally on the newest releases throughout the year that are within the same style that I'm performing and producing in, so that I can kind of see who else is doing it. I also enjoy that, so there's a lot of artists on that playlist, including Anderson .Paak, the new John Legend album, and my friend Ethan Gruska who was in this band Belle Brigade. He just released a solo album and it's really sick. I have FUNKY FEELS '17 which is any artist that has over a million plays and is within the funky sound, and then I have an underground playlist which is any artist that has under a million plays and is just doing cool shit. Prince is on Spotify right now, so I've been like kind of going back and listening to everything I don't know. Because I know the big songs, but there's some crazy stuff in there.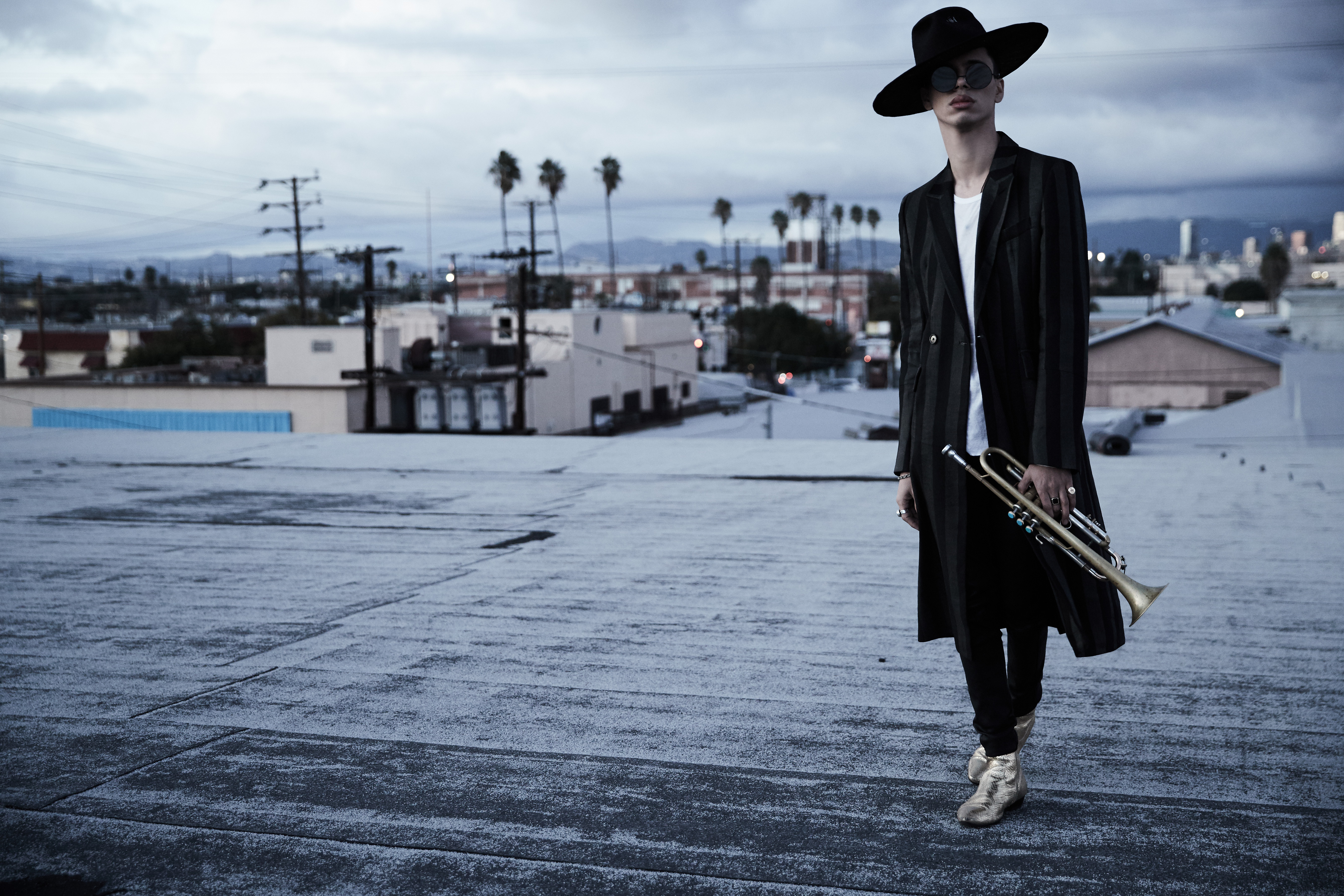 Can you share one of the best or worst reactions you have gotten as a result of your music? One of the most memorable moments on this tour was in Houston. After the first song, I always shout out the name of the city, and in Houston I said, "What's up Dallas!" And this was after a long ass drive, and I was not in the right headspace and I got booed. It was so embarrassing, so I took off my sunglasses and my hat and I just got real with them for a second. I was like look, I'm sorry, let's start over, I'm tired as fuck. And then everyone was like, ok, all right. Still, fuck you, but okay. I finished the show, and it ended up being great. They were awesome and definitely forgave me in the end. I always kind of judge the show based on the applause at the end or whatever, and they were loud. But I didn't know if I was gonna get out of that hole. It was a deep hole because they hate that.
So that's not like, 'to my music' exactly, but it was related to the tour, and the music. I think in general though, as I've been performing my music I see this natural arc, which is good because it always ends well, but the beginning is always like "what's going on?" and I feel like people are trying to process the whole trumpet/singing thing, and also the throwback kind of influence. It takes a minute for people to digest, so it always looks like the people are deer in headlights a little bit, but by the end people are so happy. It's a cool thing, and now that I know it I can expect it. They grow to understand.