Tell us a little about yourselves and what you do. Yo, we're Manwolves. We're from Evanston, IL. The band consists of James McNear (vocals), Ari Garfin (keys), Eli Cohen (guitar), Henry Wolf (bass), Michael Werner (trumpet/keys), and Julian Freeman (drums).
What are some recent, upcoming or current projects you are working on? Right now we're sitting on a lot of great material that we can't wait to share. Expect a bunch of new music from us this year.
What are you currently watching? Honestly, we all watch very different things. As of recently, we've been into It's Always Sunny, Curb Your Enthusiasm, Rick and Morty, Samurai Jack, and an assortment of anime because Jules doesn't like "real people" in his television.
What is one of the bigger challenges you and/or other musicians are struggling with these days and how do you see it developing? A big challenge we (and other artists on our level) face is cutting through the constant stream of new content. It's so easy for a project or a release to get buried by other things being released around the same time.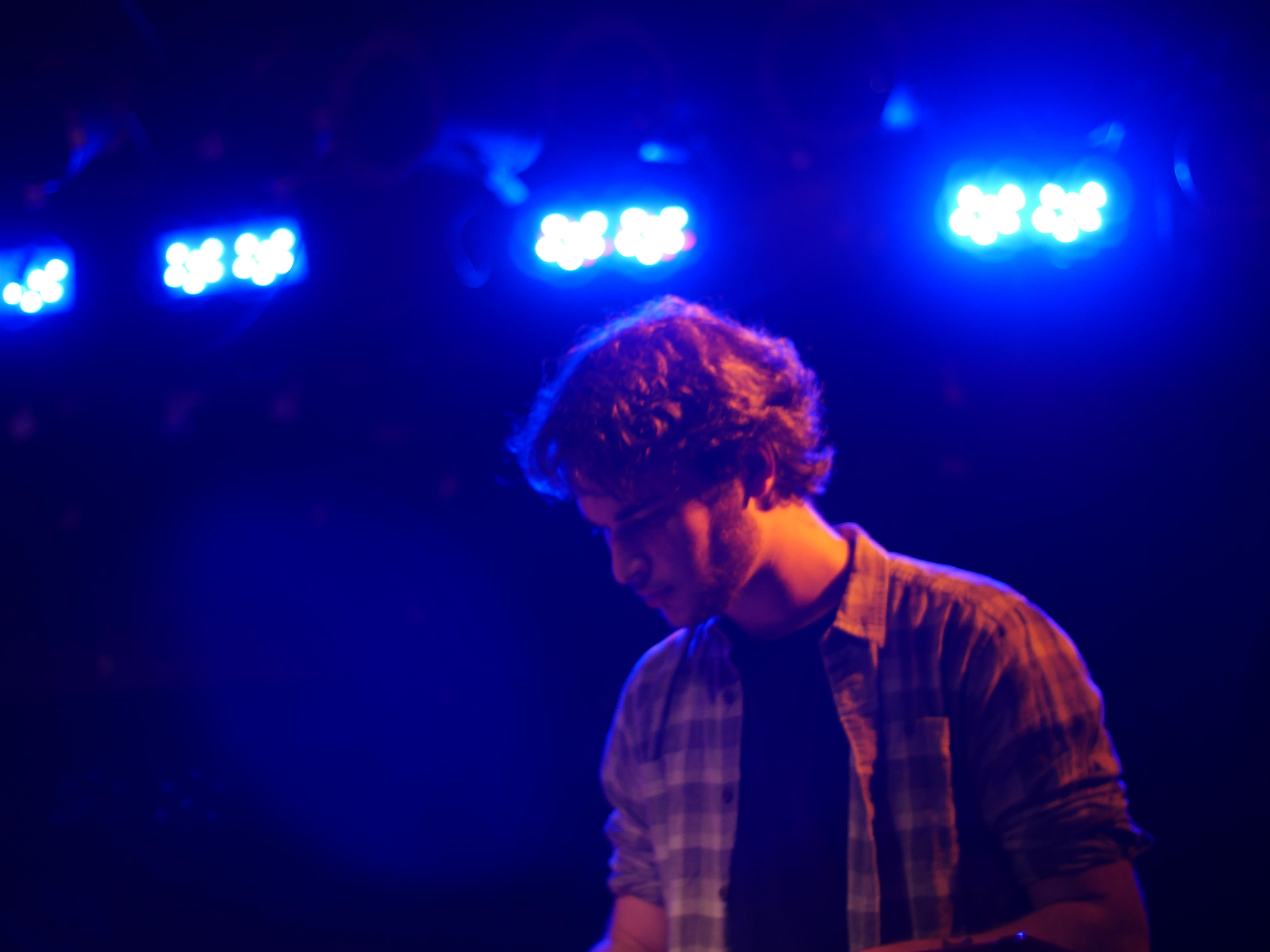 How did your interest in music begin? We all had parents who definitely helped shape each of our early musical tastes. Michael, Ari, and Julian started playing music early on in elementary school and the rest of us started playing soon after.
How has living close Chicago affected your music? Living so close to the city has influenced us the same way any community influences its artists. We are super fortunate in that we are able to constantly surround ourselves with other artists working towards the same goals.
If you had to explain your music to a stranger, what would you say? We get this one a bunch. We don't have a name for the genre that we play. Our music is heavily influenced by hip-hop, rock and jazz. We like to call it "empire music," but that's just us.
What kinds of things are influencing your music right now? Right now, we're really trying to avoid those influences and try to make something of our own. That isn't to say we are not influenced, we just don't hear any of those influences in our own music.
What was the last show you went to that stuck out to you? Michael caught Kneebody at Constellation a week ago and it was a great show.
Favorite Chicago hangouts? You can catch Michael and Jamie at Grant Park skatepark or Logan skatepark. We all rock with Nini's Deli heavily. Chris's Billiards is also a current favorite (R.I.P Marie's Golden Cue).
What is your snack/beverage of choice when recording? We have always recorded up in Evanston so some of our favorites are burgers and milkshakes from Bill's, and Chinese from Hunan Star. We always have to have juice, candy and shit to snack on.
What do you do when you're not working on music? We all do different stuff. Some of us skate, some of us design clothes, some of us are working on film.
If you hadn't become musicians, what do you think you'd be doing? All we know is music right now. A lot of us would still be musicians regardless of whether or not Manwolves ever existed.
What are you listening to right now? We're listening to "blkswn" by Smino, "Blonde" by Frank Ocean, "Rising Son" by Takuya Kuroda, "99.9%" by Kaytranada, "Fresh Air" by Homeshake, "Konnichiwa" by Skepta and "Humanz" by Gorillaz. Off the top, those are some of the albums in our rotation.
Can you share one of the best or worst reactions you have gotten as a result of your music? Somebody said we were a Ska band on Reddit. Then someone else replied, "just cause there's horns doesn't mean it's Ska."