Tell us a little bit about yourself and what you do? I go by the name of Manast LL', but my people call me Flo or Don. I'm 22, my dad is from Congo and my mom is from the city Lille in northern France.  I was born and raised in Orleans with my big brother, it's a city next to Paris like an hour away.  I moved to Paris in summer '13 to make things happen in music. I think it's happening a bit now. I'm making music, writing, singing, producing, performing and am part of La Ligne Bleue collective.  I'm signed to Kitsuné, as well.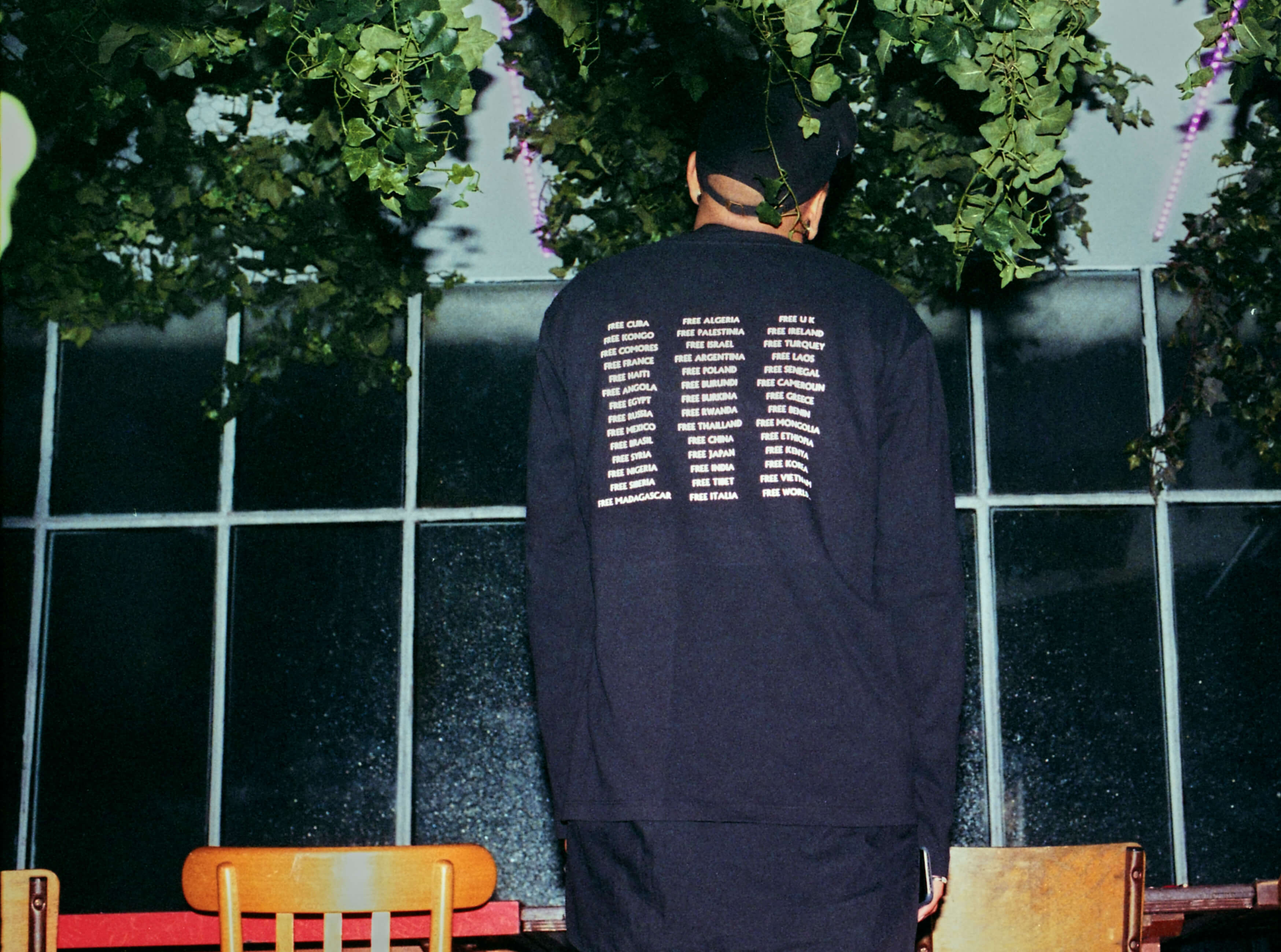 Top 3 favorite or most visited websites? I'm checking Illroots a lot and scrolling on Facebook, i-D, and DazedDigital.  Those websites always post new songs, videos, short-films, fashion things. I'm always curious to watch or listen to new things everyday. I have several convos with my mans so we're always sending some new to each other. Mostly, checking out art things or funny stuffs on the net, cause I feel like politics is too much negativity nowadays.  I just don't want to pollute my brain with all the things on the internet. I keep myself informed with what's going on in the world. It's hurting me more than anything else to feel helpless while facing all these awful things happening around the globe.
What's it like living and working in Paris? It's cool to be in Paris, man, actually I would never have all the opportunities I had these 2 past years and be where I'm at currently if I wasn't living in Paris. As for working, it depends what I'm working on. Iff it's my music then it's awesome, but, if it's hustling jobs to jobs it isn't. You know what I mean? But I guess it's the same everywhere.If we're looking on a social aspect, I think I love it and hate it at the same time. Lately, I started to have this mindset where I'm trying not to judge anybody and I'm trying to be positive and proser, always.  I'm trying to convert all my anger and frustration into something creative.  I did it with "Secrets 2808", shared with IVY, Jeune Faune's baby sister, and Delawhere, who is a good friend and actually one of my favorite musician.  I felt released when we made this song.
What are some of your favorite places in Paris? Gumbo Yaya, one hundred man!  It's a restaurant, soul food and african food in the 10e Arrondissement of Paris. The food is so good, I brought all my foreign friends there and they all loved it. Everybody loves it. I worked there for a little time and the owner, Lionel, is so chill and funny. We became good friends. It wasn't painful working there because we were always laughing.  I often go there with friends, to eat or just chill at the counter. I don't really have a lot of favorite places or any I can remember right now. Other than, friends flats, some bars here and there or just neighborhoods like the whole 10e Arrondissement.
What kinds of things are influencing your music right now? WOMEN, ALWAYS WOMEN HAHAH.  For real, my experiences with women are my biggest influences for my music.  Then my life, what's happening, how things are moving and changing.  My lifestyle, the parties, the weed, clothes and jewelry, the ups and downs, the hills, the homies.  It's all about what I'm going through in life.  My conception of an artist is to be authentic and pure, just reflecting on who he or she is.  But that is just my opinion, I'm not saying I'm right or anything but I just feel it like that.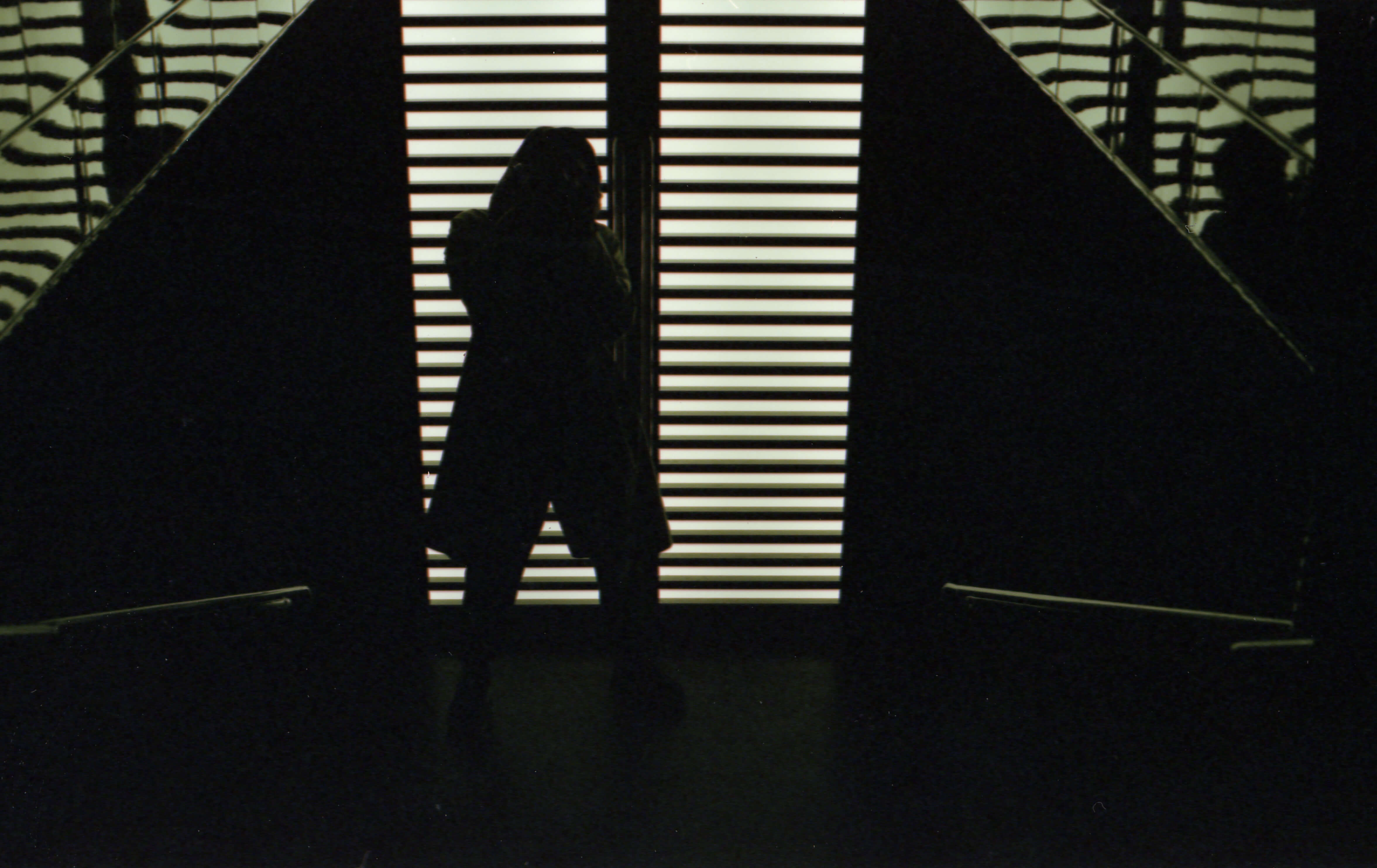 What are some recent, upcoming or current projects you are working on? We finished our common EP a couple weeks ago with Jeune Faune & Astrolabe Musique.  This will be my second EP released on Kitsuné and is coming out in 2017.  I'm also working on my 3rd project with Kitsuné and a bunch of other records.  I have some serious projects for the future, that sound completely different from what I'm doing now. It's a long process, so I prefer not to speak too much about it now.
If you were a drink, what drink would you be?  Definitely Hennessy. Taste good, and gets you drunk.  You won't have a headache or stomachache the next day like you would with whiskey or vodka. That's the thing.
How did your interest in music begin? I've always been a big fan of Lil Wayne and he's still my favorite rapper.  I listened to all that south music like Big Tymers, Mike Jones, Hurricane Chris, Lil Boosie, UGK, and Three 6. I would try to spit their lyrics on different beats, this started when I was like 10 or 11. I made my first demo around 12 or 13 with my computer Windows 98 and a webcam microphone. The first "serious" song I've ever released was over "Pussy Money Weed" instrumental by Lil Wayne and I called it "Good Bitch". It was really really inspired by Dolla – Good Pussy, rest in peace. I've never been interested in french rap or even french culture. I respect it but I'm just not into it. Nowadays it's different, it has evolved a lot and I appreciate it more.

What other musicians are you interested in right now? I love Dreezy, Connie Constance, Travis Scott, NewAgeMuzik, Rowjay and Kodak Black these days.
Who would you ideally like to collaborate with? I'd like to collaborate with Kamaiyah, Childish Gambino, Planet Giza and Cousin Stizz.
What is your favorite part about performing? It's game time, baby. It's like you're training yourself while making songs, doing rehearsals and then you have the d-day. Step on the scene and magic happens. This is as much for the people who come to see the show as it is for the artist. It's a big connection with everybody. We're just having fun and experiencing love all together.
What's your absolute favorite place in the city/the world to be? Wow, that's a deep question. I think it's Artipelag, a museum built in the middle of nature, an archipelago, in Sweden not too far from Stockholm. I have never even been inside of the museum because it was closed. I just walked around it with my friend and it was like reliving. Just us, simple and calm surrounded by the woods and the water.
Most embarrassing moment on stage? I haven't experience one yet, hahah. I hope it's not going to happen anytime soon.