Tell us a little bit about yourself and what you do. Jack: We are in a musical project called My Gold Mask. Gretta sings, writes lyrics, plays drums. I play guitar, write melodies, sing, play some synth synth. James develops rhythm and textures, programs beats, plays drums and synth.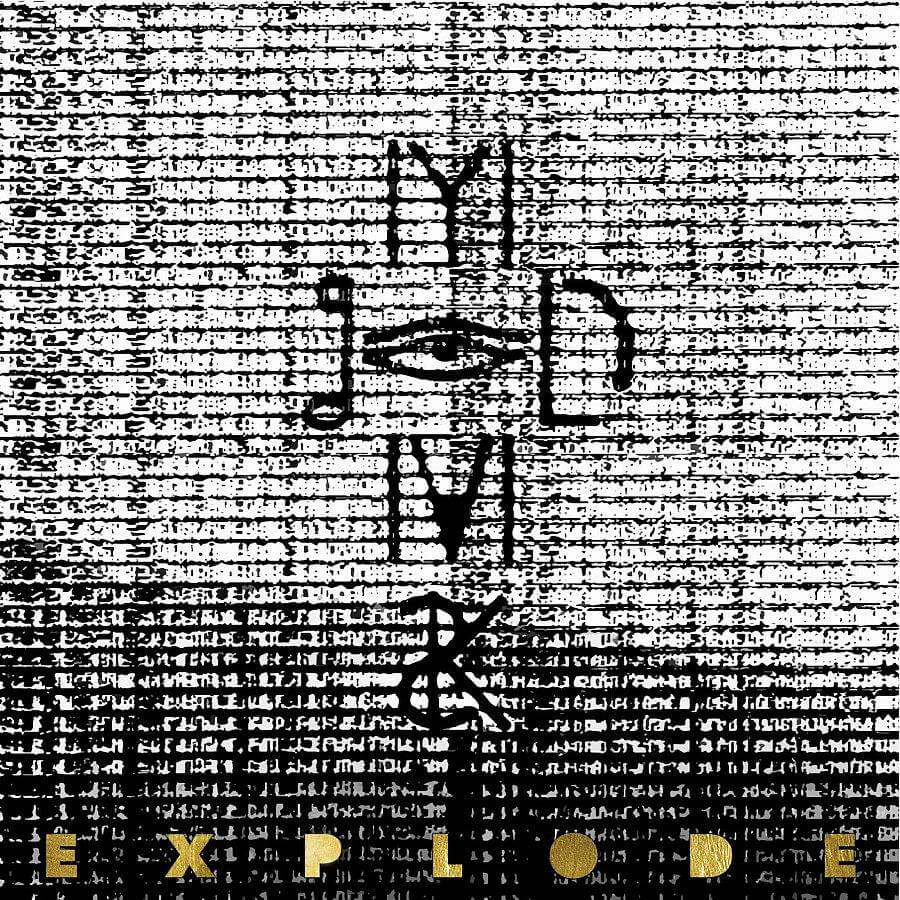 What are some recent, upcoming or current projects you are working on? J: Our latest album ANXIOUS UTOPIA is about to be released March 4th on Moon Sounds Records. After that we have a remix album planned along with some new singles. We've also been filming new videos.
What are you currently watching? Gretta: I just watched all of Broad City recently. I think that show is pretty spectacular. Also, we all watch a lot of horror in this band. I am loving some of the newer horror that came out this past year like "It Follows" and "Creep".
J: I just watch horror movies all the time. I like all kinds but I especially like retro Euro horror. I kinda have a problem.
What is one of the bigger challenges you and/or other musicians are struggling with these days and how do you see it developing? G: Well, there is always something shinier and newer coming out and it's important to not get caught up in comparisons.
J: There's just so much out there at once. But that's everything now. Your art really has to make a direct connection in people's lives in order to live on.
How did your interest in music begin? G: I come from a very self-taught musical family. I was encouraged to pick up any instrument that interested me. But it was when I first heard bands like Bikini Kill, Bratmobile and Sleater-Kinney, that I wanted to perform. They sparked that need to perform.
J: I have a brother much older than me who was into 70's groups like Kiss and Blondie. It was the album covers that originally got me. Then I became obsessed with the music and began listening to all his vinyl. It just kept branching out from there.
If you had to explain your music to a stranger, what would you say? J: We like to mix electronic dance elements with rock and traditional instruments. Our music and style has evolved through the years because we like to mix together so many genres but we've always had a dark streak in us. We do really appreciate a solid pop hook.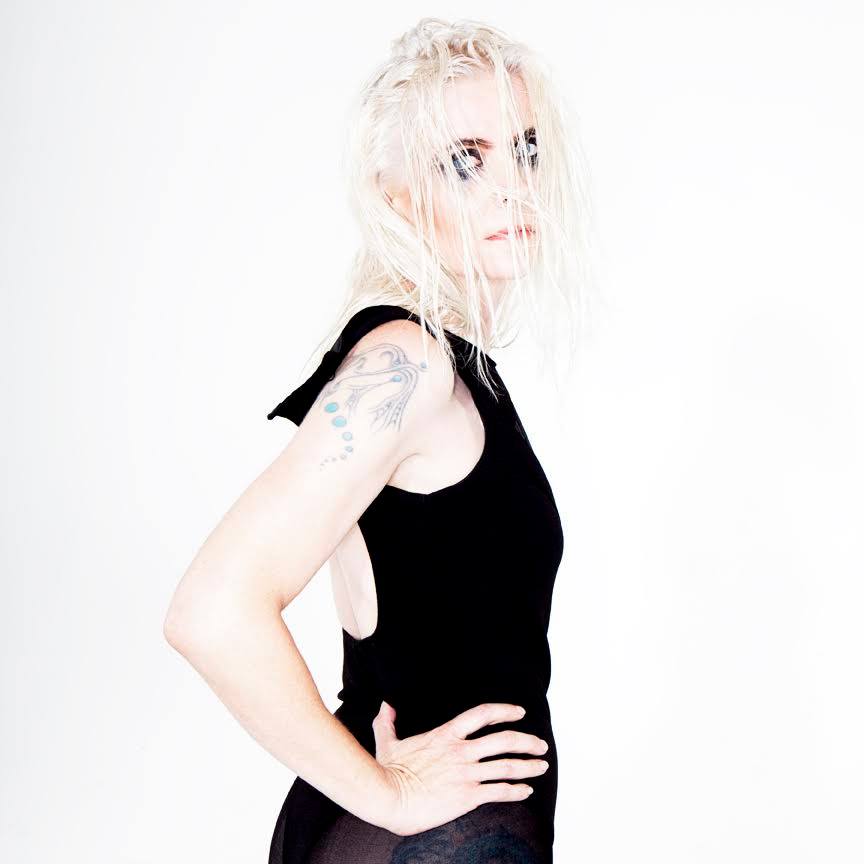 What kinds of music/what musicians are influencing your work right now? J:  'Anxious Utopia' was informed musically by everything from Industrial like old Ministry to pop like Robyn.
G: I listen to all sorts of stuff but regarding inspiration, I am most inspired by watching live performances on YouTube from strong women like PJ Harvey, Kathleen Hanna, Pat Benatar, Deborah Harry. There is a power within them that is so bad ass. I'm addicted to the intensity. Sonically, and no surprise here, I love music that is soaked in darkness and emotion.
Do you get fan mail? What's been the most exciting thing you have received from a fan? Gretta: We have the greatest fans. We stay in contact through social media and have even become great friends with many. We have some fans that send us homemade brownies every Xmas!
What do you do when you're not working on music? J: I like to read comic books, drink good whiskey and snuggle with our pug Roadie.
G: I'm pretty geeked on wine. I am studying for my Sommelier Certification at the moment so my time is split between writing music and discovering wine.
If you hadn't become a musician, what do you think you'd be doing? Jack: I honestly don't think I'd be very happy if I weren't playing music. I kind of lose my shit if I for some reason can't play for awhile.
Gretta: I would've joined the circus.
What are you listening to right now? Jack: Love the new Wax Idols and Grimes albums. I've also been listening to the Priest record lately and just discovered a group called Metal Mother that I think is rad. Our drummer James Andrew listens to a lot of Hip Hop in the van.
Gretta: Iamamiwhoami, Ghost – Meliora, Girl Pusher, Run the Jewels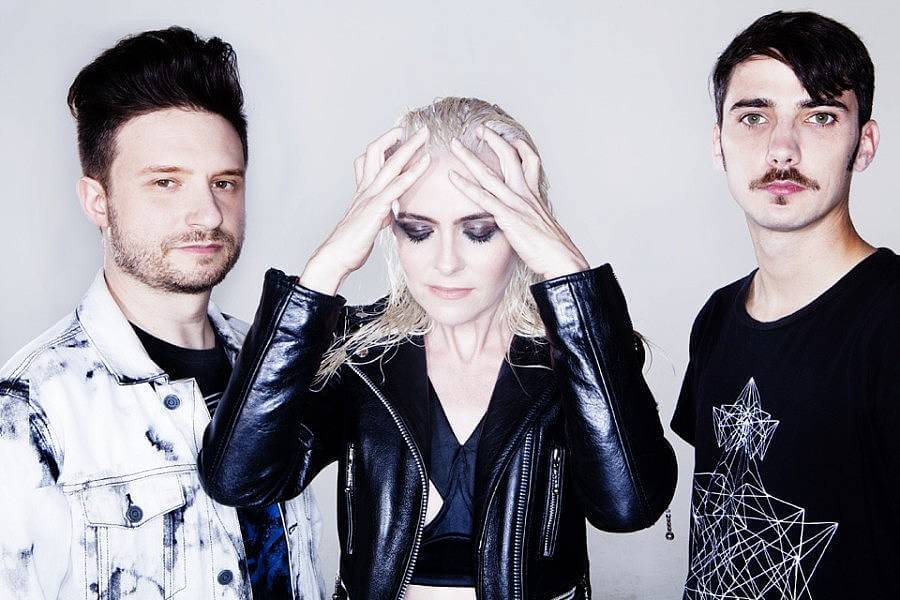 Can you share one of the best or worst reactions you have gotten as a result of your music? Gretta: Best reaction ever… jaw dropped, because three fans got My Gold Mask sigil tattoos together for one of their birthdays and sent us the photos right after they got them. Guest list for life.