Tell us a little bit about yourself and what you do. My name is Olivia Gavranich, I'm a musician from Fremantle, Western Australia and I've been making music as St. South since 2012. I'm still trying to figure out what my sound is, but I'm currently drawing a lot of inspiration from electronic, soul and RnB.
What are you currently watching? I've been watching Fargo, Broad City, and a lot of 30 Rock reruns.
What is one of the bigger challenges you and/or other musicians are struggling with these days and how do you see it developing? One thing that has really stood out for me over the last few years is the amount of sexism in the music industry. And for myself, a relatively new/unknown artist, I've copped a fair deal of it. From receiving emails from strangers, telling me how they can make my music more sellable, to music shop owners asking me if I've "got someone at home" to help me attach new tuning heads to my guitar. Not to mention sexual slurs and inappropriate Facebook messages from complete strangers. Considering most of the people I've worked with are also my closest friends, it definitely comes as a shock when I'm spoken down to by someone who is asking me to do them a favour. Intentional or not, subtle or not, sexism is engrained in a lot of people, and the more aware of that I'm becoming, the easier it is for me to decipher when someone is being genuinely helpful, and when someone is undermining my career based on my gender. The easiest way to tell is by imagining them making those same suggestions to a male artist, and majority of the time, I just can't picture it.
I think starting a conversation is always the best place to start, and that's definitely what's happening now. I also think, as a young female artist, it's really important not to let anyone push you around. Finding a good team that you can trust can be really hard, so learning as much as you can about the business side of things is a good place to start.
But there I am, instinctively talking about how women can adapt and strengthen themselves to survive a sexist industry, when really, the change needs to be greeted by everyone, especially men in the industry.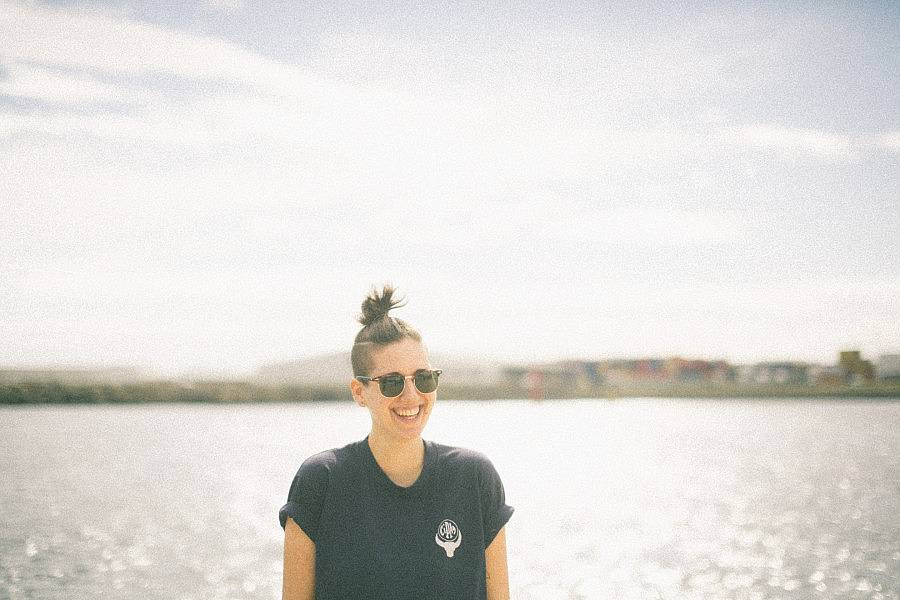 What kinds of music/what musicians are influencing your work right now? I've been listening to so much different stuff while writing the EP. A lot of Tei Shi, Chinah, Banoffee, The Internet, The Japanese House, Ainslie Wills, Jeff Buckley, Sharon Van Etten etc. Always a lot of early 2000s RnB too. I go through phases of just listening to Usher and Mario for a month straight — I never get sick of the classics.
What was the last show you went to that stuck out to you? I went to Laura Marling a couple of months ago, and it was phenomenal. I also saw St. Vincent at 2015's Laneway Festival and it was one of those shows that I obsessed over for weeks after — definitely the best live show I've ever seen!
What is your snack/beverage of choice when recording? Chamomile tea and lots of bananas.
What do you do when you're not working on music? I have a one year old kelpie pup, Tora. Her and I spend most days at the beach when I'm not writing, she gets me. I also really love camping,  swimming and cooking.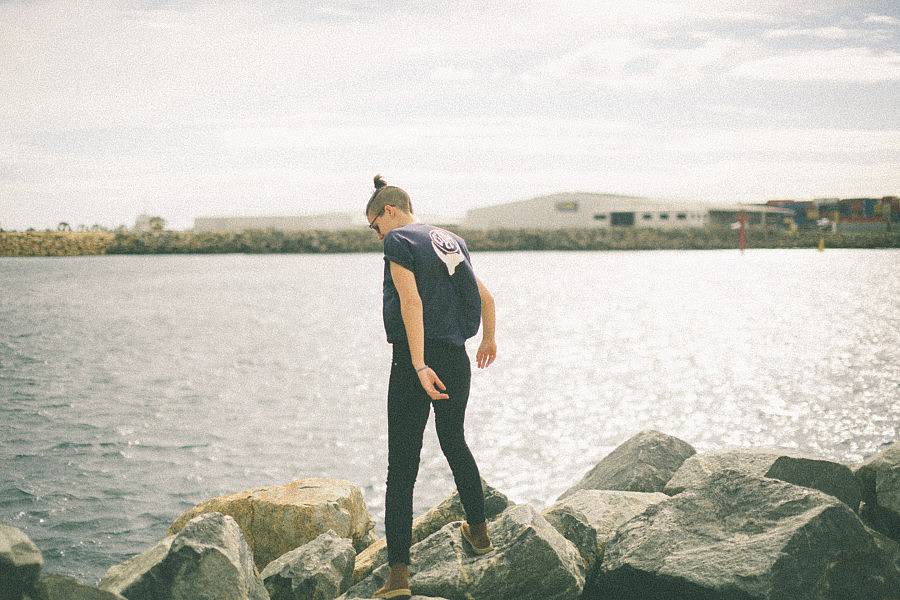 What are you really excited about right now? I'm super excited about my EP being finished and released. It's been two years in the making and I can't wait for people to hear what I've been working on!
What are you listening to right now? Best On by Luca (Feat. Tei Shi) — such a god damn tune!
Do you get fan mail? What's been the most exciting thing you have received from a fan? I receive a lot of really lovely Facebook messages! And I'm not sure if this counts as fan mail, but someone got my lyrics tattooed on them about a month ago! That's definitely the craziest, most exciting thing a fan has ever done.