Tell us a little bit about yourself and what you do. My name is Roberto Carlos Lange. I keep myself busy making sounds and performing. My main output in music is under the name Helado Negro.
What are some recent, upcoming or current projects you are working on?  May 5th we will be releasing Private Energy (Expanded) which will be on double LP and CD. It includes remastered songs plus new songs, new art work and a lyric book.  I have a good amount of upcoming performances this year in the US as well as around the world. Within the cracks of all this work I also find time to record new ideas.
What are you currently watching?  Nothing today, just staring at my computer screen.
What is one of the bigger challenges you and/or other musicians are struggling with these days and how do you see it developing? One of the biggest struggles is being someone who has to do everything to survive, there is a certain decision you make where you have to sacrifice wether you should work a side job to finance this life or quit everything and just live this life. I think the pressures and or expectations of being self sufficient have become more expected and I think thats unfair, some people don't have the tools to keep up, I struggle with keeping up. I think the best ways to release those struggles is by finding partnerships within what you do and maybe symbiosis on how it can work.
How did your interest in music begin?  It was a curiosity in sound, trying to figure out how someone made certain sounds. I remember when I learned about time-stretching and granular processing and synthesis and I had an "a ha!" moment.

 How has living in Brooklyn affected your music?  Brooklyn has allowed me to experience a large amount of diverse people in such a short amount of time. You can open your door and the world is there or you can stay inside and be a hermit, both options exist and I like that.
If you had to explain your music to a stranger, what would you say?  It's sensual music, maybe music you could hug, kiss and cuddle too, then fall asleep.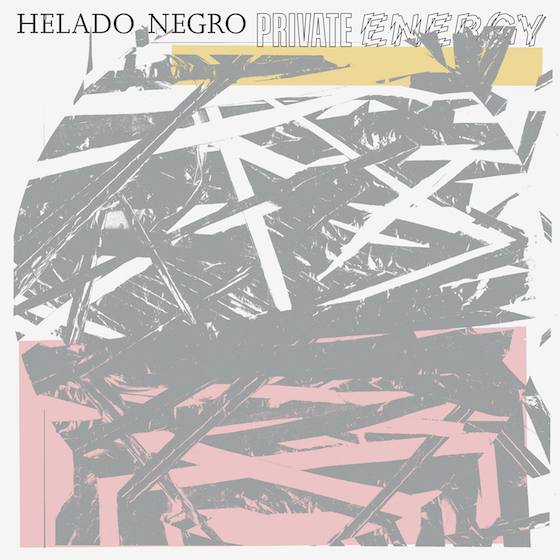 What kinds of music/what musicians are influencing your work right now?  I've been trying to dig into the local, older record labels from my neighborhood which happen to be more Caribbean. I have a new appreciation for Soca and Zouk music. Just broadening my interests. It's helps me think about where the rest of the world around me may have been influenced by.
What was the last show you went to that stuck out to you?  Xenia Rubinos, she is maybe one of the most passionate performers I know or have seen.

What is your snack/beverage of choice when recording?  I usually don't look at the food I'm eating when I record, it's just sustenance. I should be responsible with that.. maybe asparagus.
What do you do when you're not working on music?  I listen to as much music as possible also movies. Brooklyn lends itself to walking wherever you want, my partner and I spend long days walking across the bridge to Manhattan and back home. We talk most of the time and just enjoy each other.
What are you really excited about right now?  The release of Private Energy 
If you hadn't become a musician, what do you think you'd be doing?  I always wished I could build homes for people.
What are you listening to right now?  Beverley Glenn Copeland.
Can you share one of the best or worst reactions you have gotten as a result of your music? The worst was maybe not a reaction but a situation. I played a dinner party for a festival in the desert and the wait staff kept bumping into me on stage, it felt like every time I closed my eyes someone with a stack of plates of food debris would bang right into me. I stopped playing after the 5th song. It was the only time I ever stopped playing.