Tell us a little bit about yourself and what you do.
Ana Becker: We're musicians living, working, building, loving, dreaming, writing & preparing for the fall of western civilization in Brooklyn, NY.
What are some recent, upcoming or current projects you are working on?
Ana: We released our debut record, Drug Tax, at the end of June and we're working on our follow-up EP right now. We're all individually working on projects we're passionate about as well, musically and otherwise.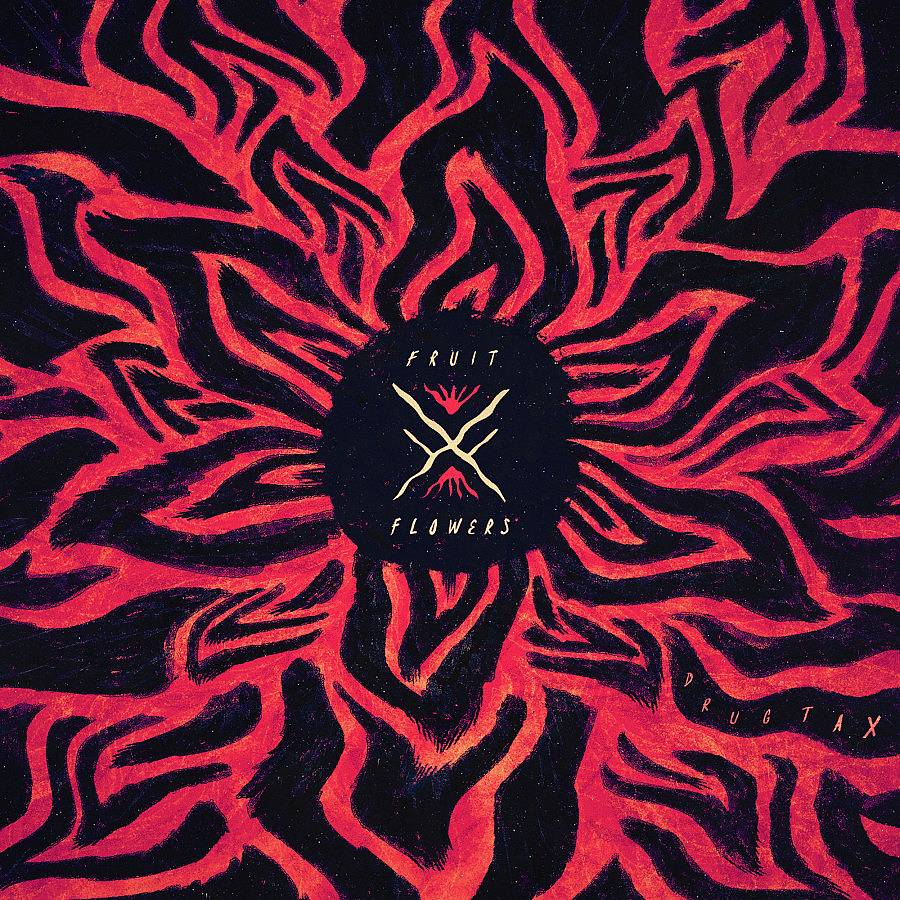 What is one of the bigger challenges you and/or other musicians are struggling with these days and how do you see it developing?
Ana: The first challenge that comes to mind is money. Managing our time and energy so that we're able to work and afford rent, and also have time for creative pursuits. How do you balance and prioritize? What expenditures is it possible to cut away to be able to have the time to be creative? Do you cram into a tiny bedroom with another person to split the rent? Do you stay in and cook super-cheap meals every day? And what relevance does the creative work we do have to the wider world, causes we care about and the progress we hope to see? A friend told me recently that he knew a woman who assumed that, since our band has worked with a label, it means we've been "signed" and now we're on easy street. Our lifestyle isn't like that at all. We're all struggling and giving up things that other people might consider basic necessities just to keep making music our priority.
How has living in Brooklyn affected your music?
Ana: I've lived in Brooklyn in some form or another since I was six years old. It's inspiring to be around a community of so many super-creative and super-driven people. I think New York attracts people who are really serious about pursuing whatever it is they're trying to do; I find that energy really invigorating.
Lyzi Wakefield: I grew up in Amarillo, TX. There are a lot of creative individuals in my hometown, but not as many outlets and options as I craved. Moving to Brooklyn has allowed me to play with different sounding bands, unique crowds of people, and collaborate with and learn from more people than I imagined.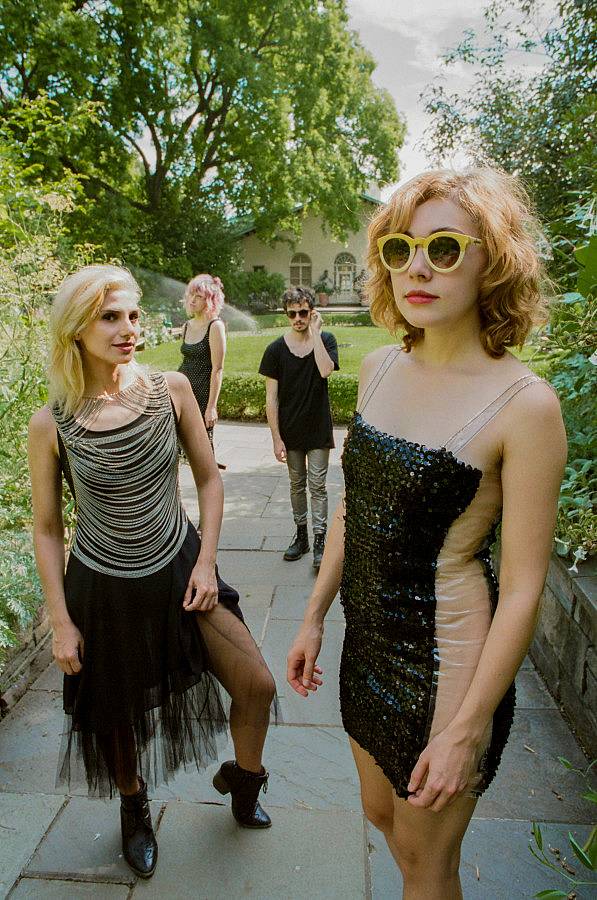 Photo credit Cristina Salgar Saieh / Styled by Haile LidowIf you had to explain your music to a stranger, what would you say?
Ana: Depends how much of a nerd they are!
Lyzi: I usually say kinda punk rock with classic/pop elements and 3 part harmony.
What kinds of music/what musicians are influencing your work right now?
Ana: I've been listening nonstop to the new(ish) Land of Talk and Juana Molina records. We're also surrounded by an amazing community of local musicians. Some favorites are Sharkmuffin, Kino Kimino, Ex-Girlfriends, A Deer A Horse, Big Bliss, Bambara, Prima, Holly Overton, Sic Tic, Crazy Pills… The list goes on and on.
Lyzi: I love Neil Young, Bowie, Prince, Portishead, Bjork, Nick Cave, PJ Harvey, The Beatles, The Velvet Underground, Leonard Cohen, Townes Van Zandt. They are staples in my taste and their influence bleeds into the music I make.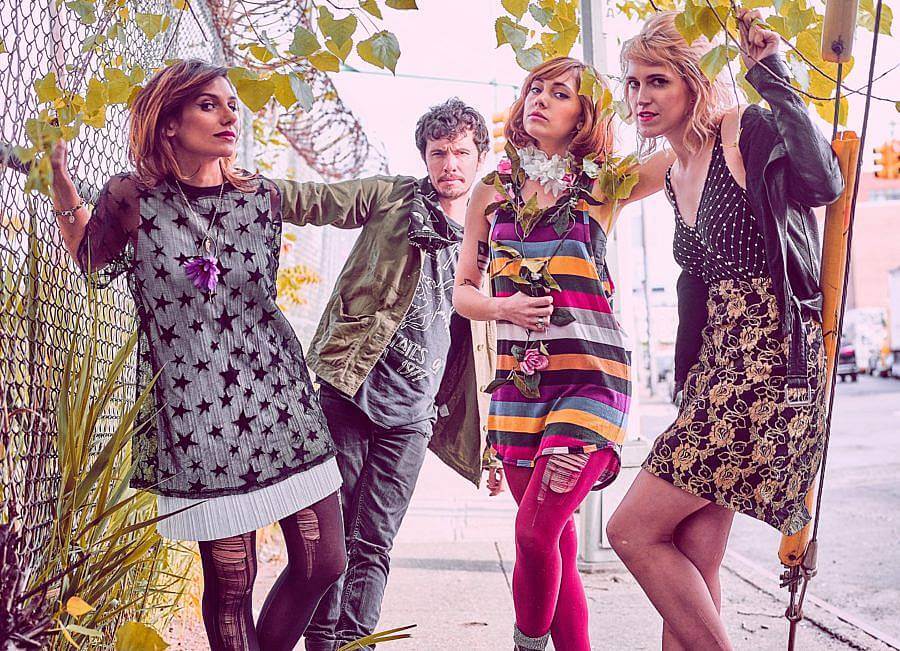 What was the last show you went to that stuck out to you?
Ana: We're all constantly at shows, multiple nights a week. I was incredibly lucky to see A Place to Bury Strangers with Black Angels recently, they were each damn fantastic. I love the way APTBS plays with different elements in their music: they break from an aggressive, relentless postpunk set for a song where Lia (the drummer) sings and plays the autoharp, and then at the end of their set they get into the crowd and change it up to a more electronic sound. I left that show inspired to do a lot of writing.
Lyzi: I have two friends, Reid and Blaze Bateh of Bambara, who are currently playing and touring with Liars. I had the pleasure of seeing them at Warsaw recently and it was truly inspiring to see them playing in a project that influences them. I felt so happy! So proud!
What is your snack/beverage of choice when recording?
Ana: For a while, we had a routine that the person who showed up latest to practice would buy pizza. We all like pineapple on it, except Jose.
Lyzi: Alcohol, coffee, tea, water.
How did your interest in music begin?
Ana: Growing up, I lived half a block from an amazing little record store. Also, my dad was a guitarist, so that got me interested in playing. It was a very lucky combination, discovering music felt like falling in love.
Lyzi: My dad was a musician and I was always surrounded by instruments. It began with me banging on piano keys and I remember thinking "THAT is music!"
What do you want a listener to walk away with after hearing your music?
Ana: I hope they're able to use it as a conduit to access a feeling, or energy. The last thing I'd want someone to feel is bored or apathetic. Ideally people would walk away feeling inspired, connected, empowered, or healed in some way.
Lyzi: A quickened heart rate.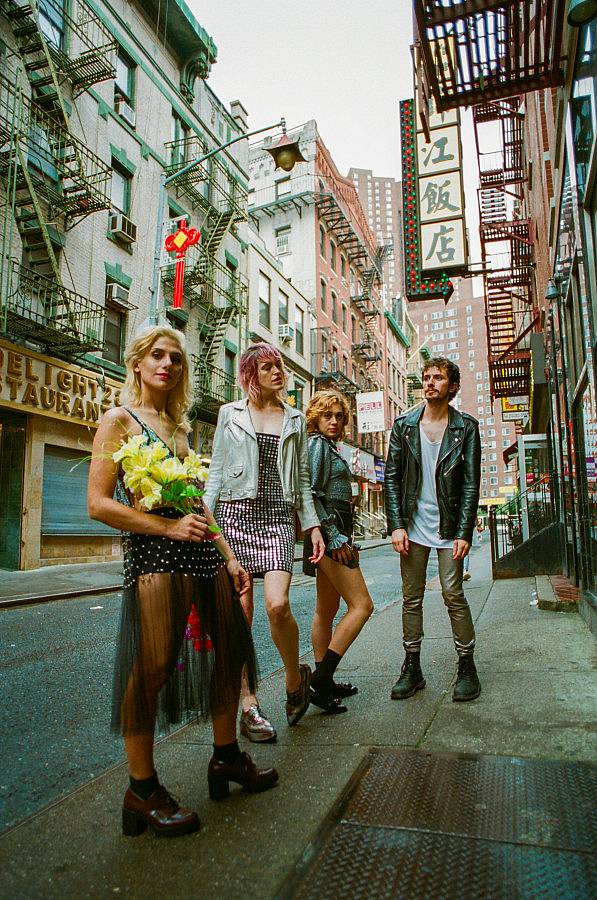 Most embarrassing moment on stage?
Ana: We've had plenty of embarrassing moments, but somehow most of them have not been on stage. I'm not the most graceful person, I've fallen over a few times but most of the time I just kept playing so it wasn't so bad. Caroline once got a nosebleed that wouldn't stop for most of a set, but that was actually kind of awesome.
Lyzi: I don't really feel embarrassment when I'm on stage. If things go wrong I take joy in making it worse.
Can you share one of the best or worst reactions you have gotten as a result of your music?
Ana: One time someone told me our music saved her life. Another time someone in my immediate family told me the band sound checking right after us sounded much better than we did. It's a roller-coaster, really. For my own sanity, I try not to let others' reactions, positive or negative, color the way I feel about what I'm doing. I prefer to trust my own compass and intuition.