Tell us a bit about yourself and what you do.
I am a multidisciplinary artist in Detroit who has recently been focusing on music as a singer, producer, and DJ. I make electronic music with machines and sometimes I sing over it. A lot of my music tends to be dance-floor oriented and grounded in house, techno, and electro, but I try to not be confined to what's DJ-able. Lately, I've been giving space to a more experimental sound that's a fusion of songwriting, poetry, and playful genre-less music. I've also been exploring diasporic Arab-America existence specific to Detroit through sound.
How has your role as a musician, DJ, & producer evolved over time?
I think over time, I've let my process become less rigid and less based on conventional ideas of sound. I used to try to fit myself into musical categories and genres and have recently become okay with not having a specific one or having many. I've become more comfortable with the in-between spaces in music and what comes out of that.

How did Detroit Dance floors inspire your hit song "Notice,"?
When I wrote "Notice", I was going out dancing at least a few times a week and felt very connected to the experiences I was having on the dance floor. I think those sounds inevitably became the fertilizer giving the soil beneath the song its nutrients. I wanted to create a song that was representative of what I was thinking and feeling in a way that honored the space and time in which it was written.
Thinking about the legacy of Movement in Detroit's music history, how does it feel to play the festival this month?
It feels very surreal to be playing the festival. I discovered my love for electronic music and dancing at one of Movement's afterparties many years ago. So in a way, it's full circle because the festival is what launched me into this rabbit hole. It's very exciting to be playing alongside so many legends and friends and it makes me feel like I'm a part of a larger story.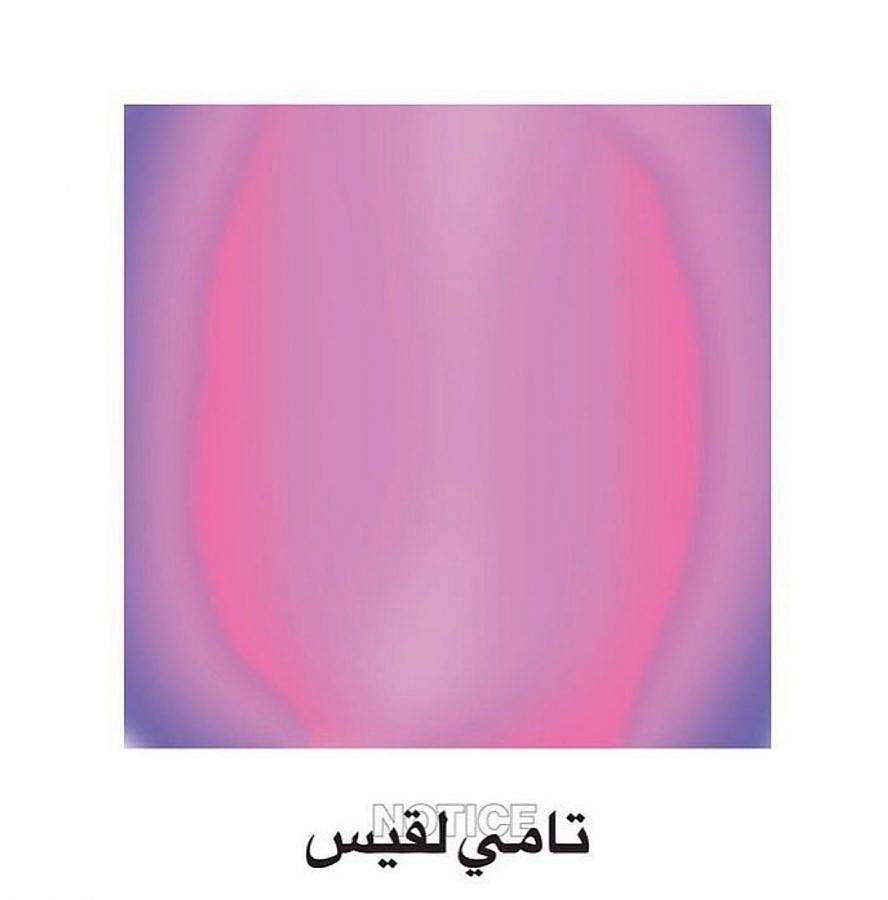 How do you approach your all hardware live sets?
My live set has been slowly developing over the course of the past 4 years. It has seen many songs or variations of songs. I developed a "core" skeleton of a live set and now focus on growing the more intricate details and movements and flourishes. I approach it as a breathing thing and try to leave room for variation with each performance. I like for it to be muscle memory though so I can focus on singing and creating space for improvisation.
 "Wen Rayeh," merges the deliberate metaphor-driven structure of traditional Arabic songs with experimental sounds and percussion, what process do you go through to fuse the two?
This song began as a beat on my sampler called "Arabtech". I've always wanted to write music in Arabic and thought this beat would be a good playground on which to try this. I came up with an image of dried mint on a towel (something I saw a lot growing up in my house) as a metaphor for unrequited love and built a song around that image while trying to retain simplicity.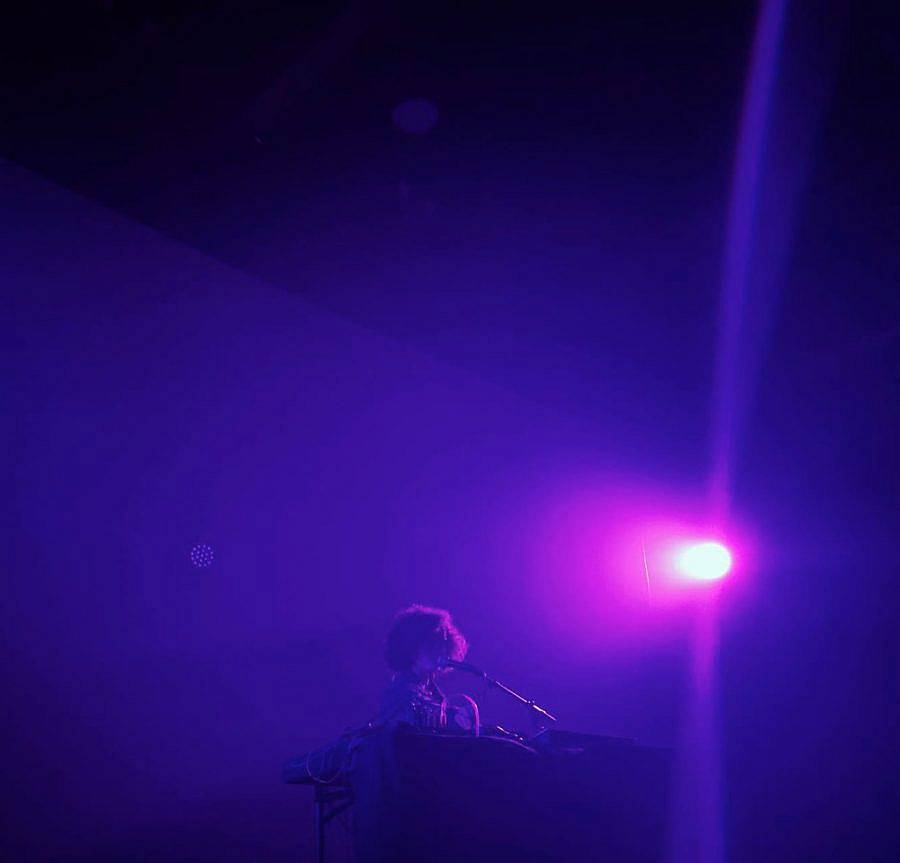 Musicians you've been listening to?
Isabella Lovestory, Cibo Matto, LSDXOXO, Marie Davidson, Hanan, M.I.A., Lord Tusk.
 Describe the last good meal you ate.
I ate a yummy beef shawarma sandwich in a parking lot in Hamtramck in my car today while playing chess on my phone. I lost.
 What steps do you take when writing a song?
The process is always a little (or a lot) different but usually, the steps will progress like this: I lay down a basic percussive beat with my hardware rig. I listen and feel the music for a while and just sing and play random shit over it. I play (sometimes for minutes, sometimes hours, sometimes days, sometimes months) until something clicks into place. It could be a melody or a word or phrase or a vibe. Once I have that initial "click" I build around it so that everything else emphasizes it or lifts it up or creates tension. My whole song-writing process is reliant upon a "click" being found. And sometimes it is not. "Notice" took me a year to find a "click". I'll sometimes do this with songs for so long that they never get finished. It's not the most efficient way of doing things but the possibility of a secret musical pearl appearing keeps me excited. I let myself be driven by fun and whatever makes me feel like a child again.
Upcoming Projects/Music?? 
I'm working on a few music videos at the moment for this past EP and am planning on developing a full-length album that encompasses this confusion of sound I've been playing with. I would love to release it in 2023 but these things take a lot of time so I'm not pressuring myself with a deadline.
Interview composed and edited by Joan Roach.