Tell us a little bit about yourself and what you do. I am Rūta, the founder of a fancy leggings brand Tegul Bega (Let Them Run). As far as I remember, I was always a creative soul: I went to art school, I was doing photography and I wrote poetry. I never really had an idea of what I wanted to do with my life until I made my first pair of leggings at the sewing courses. Then I found my way of self-expression.
Top 3 favorite or most visited websites and why?
Vinted.lt/vinted.com – I really like vintage and second-hand clothing. I look for something exclusive and interesting almost every day.
Facebook – it's where I communicate with my friends, and also where I spread the word about Tegul Bega.
www.tegulbega.com – it's where I display my creations, and that is why I visit it every single day.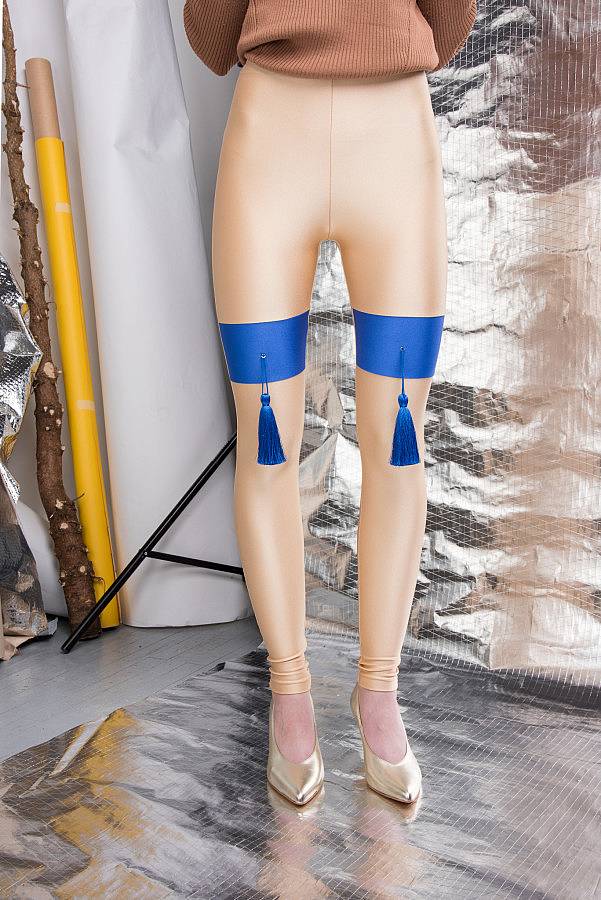 How long have you lived in Lithuania and what brought you there? I have lived in Lithuania since I was born. I was born in Šiauliai, and after I finished school I went to the capital, Vilnius, to study. For short periods of time I've lived in Spain, in Ibiza, and the Czech Republic, however, my heart lead me back to my homeland. In the future, my plan is to spend summers in Lithuania, and the cold winters – somewhere warm. Maybe on some island.
How has living in Lithuania affected your work? Lithuania has a very big influence on my creativity and work. There is a noticeable lack of sun, warmth, the people are often sad and  gloomy. For this reason I use a lot of bright colours, my drawings are ironic and funny. In my own surroundings I lack positivity, laughter, sun, this is why I decided to create it by myself. The reactions I get from the people regarding my work also make me laugh – either you love it or you hate it.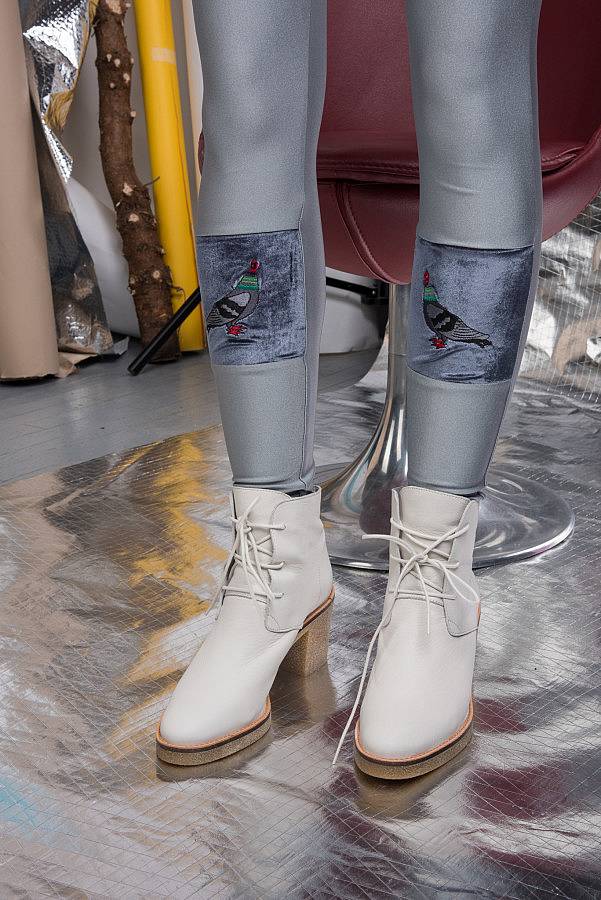 What's your absolute favorite place in the city/the world to be? I have a few of favorite places. Firstly, it's a creative studio of mine and a few other brands – C.C. Capwell. It's located in Vilnius and I'm there almost every day. Speaking about the world – I think, that I mostly enjoy small islands, that you can go around in on a motorbike. They usually have amazing nature and crazy beautiful wild beaches.
What kinds of things are influencing your work right now? Mostly it is influenced by my own mood and well-being. The most genius ideas are often born when I'm sad and disappointed. This is also how Tegul Bega was born. Seasons also have a big influence, for example, in autumn I try to avoid colors that are too bright, because there comes a natural will to wear black. The autumn collection was mostly inspired by my grandfather, who recently gave me a red carpet, that was hanging on his apartment wall for probably about 20 years. Unfortunately, the carpet is still locked in his basement, and my grandfather is in a coma in a hospital, so there is no way I can get the carpet now.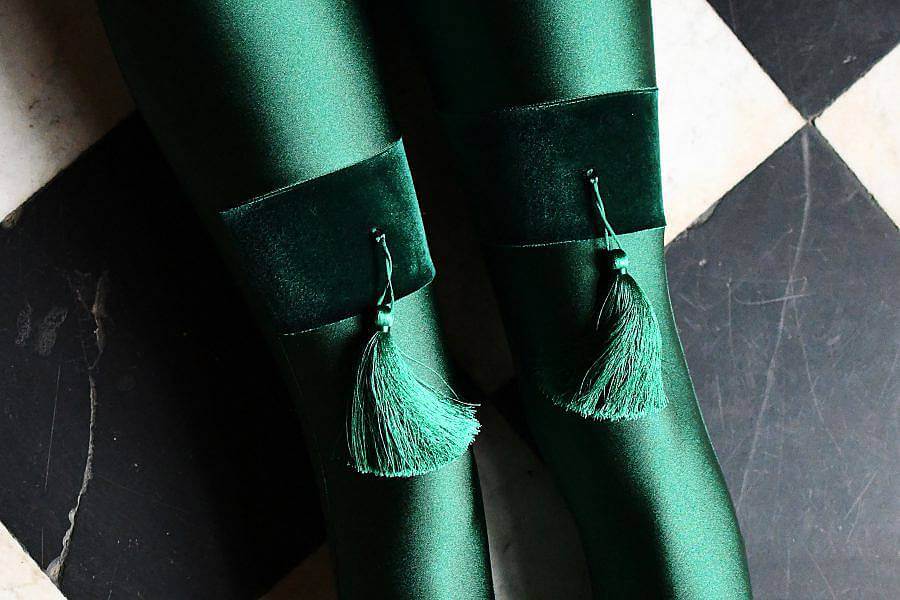 What are some recent, upcoming or current projects you are working on? Currently I am working on another autumn collection of Tegul Bega leggings. It's going to be called "Hello darkness, my old friend." At this moment my inner world is quite dark, so I decided not to avoid it but instead to experience it and to outlast it through my new creations. Next to that, I am working on a social project on beautiful legs, together with a team of crazy bloggers Pretty Ugly. Through this project we want to show that all legs are wonderful and everyone can dress the way they want to dress. You can check out the results here: http://www.prettyugly.eu/blog/stereotypes-free-life-all-legs-are-beautiful.
If you were a drink what drink would you be? Probably tequila. Tequila is like life – one moment you're in total euphoria and you want to conquer all the mountains, and the next moment you feel like you want to bury yourself in the ground. Ups and downs.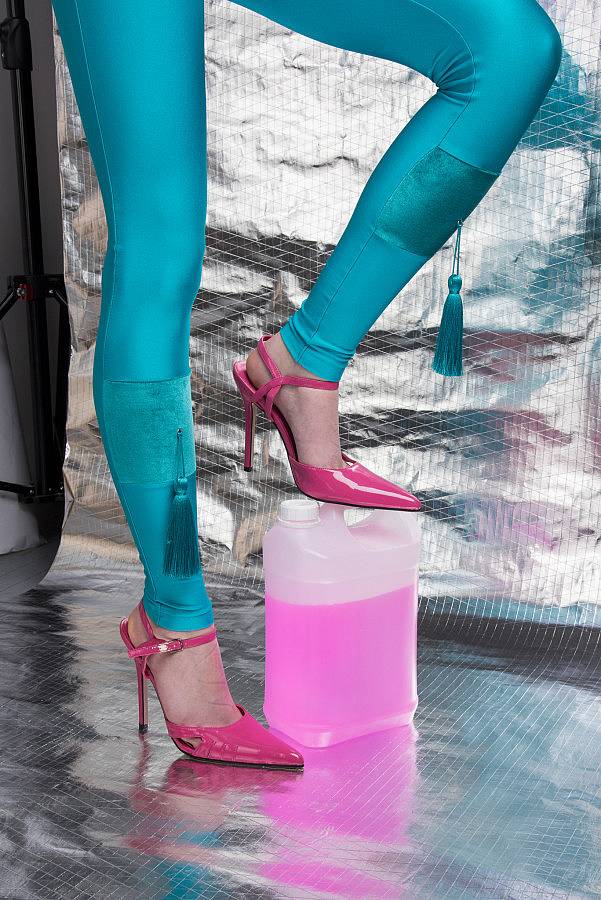 What designers are you interested in right now? To be honest, I'm not really into any designers. I'm mostly interested in street style and personalities. For example, the people of project "Advanced Style."
What past trends in fashion should never come back? A combination of a pair of brown wide jeans and clogs still doesn't look good to me. Also, maybe mini denim skirts with some ruffles on the bottom, with a short t-shirt with spaghetti strings, and flip-flops – not a fascinating combination.
Tell us about your work process and how it develops. At first I was making the leggings myself, but now they are made at a local seamstress. Every piece is made individually, not mass-produced. The details are sewn on by hand. My drawings are embroidered by two enthusiasts from the area of Vilnius, Sergej and Henrikas. Since I don't mass-produce, I have the possibility to make unique orders while combining colours, details, and drawings.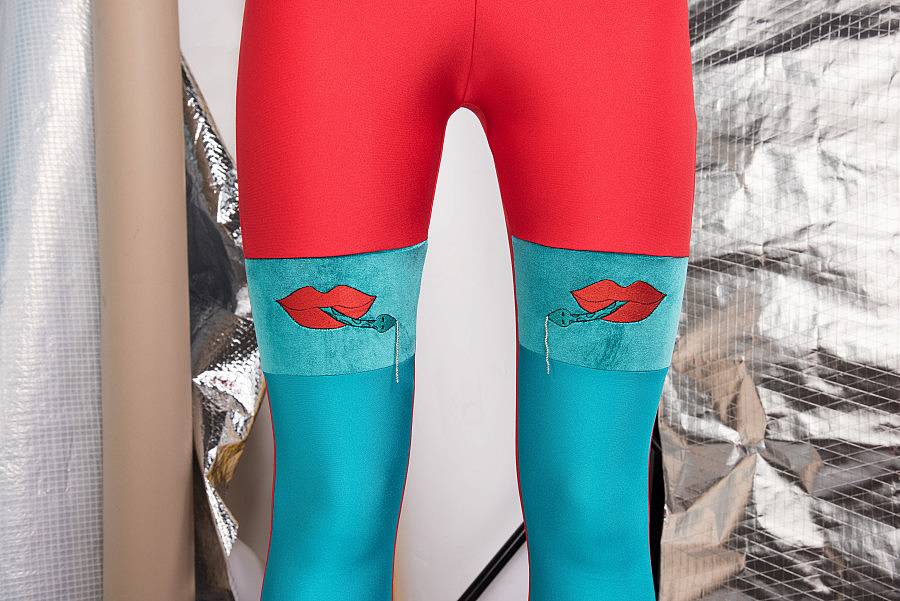 Who would be your dream person to dress or style? Probably Kim Kardashian. Tegul Bega leggings should look spectacular on her.
What were you like in high school? I was a straight A student, did all kinds of stuff – I went to an art school, did a photography course, I also did some writing and poetry. I wore lots of piercings and I had long hair that went down to my knees. Later I got into the punk culture – went to all the festivals, I would hitchhike around Lithuania and Europe.
Favorite article of clothing? Don' have one. But this is one of my favourite documentaries about fashion: https://www.youtube.com/watch?v=veQkt4tS0Tc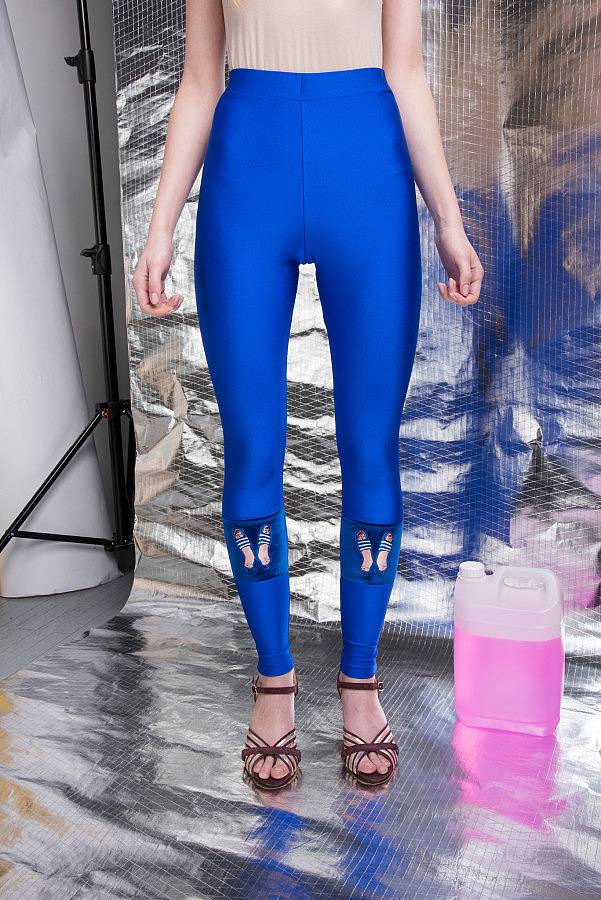 Outside of designing clothes, what has been exciting you lately? I really like to collect different crazy things: little statues, jewelry, pieces of clothing, shoes. I am building a collection, and later I will think of something to do with it. Also, I really enjoy going to various markets for food and other stuff.
What was the last collection you saw that stuck out to you? Balenciaga Spring 2017 (with Demna Gvasalia). They also made leggings from Spandex.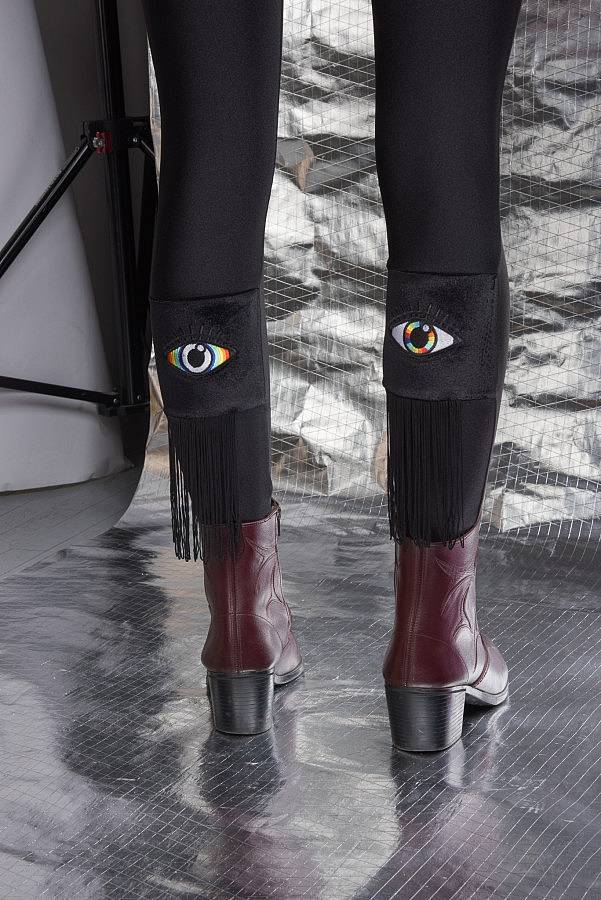 Do you listen to music in the studio, if so, what has been in heavy rotation for you lately? Yes, even though I am one of those people who can work in silence. Lately I've been listening to the old Mac Demarco album, Salad Days.
Can you share one of the best or worst reactions you have gotten as a result of your work? My favourite reaction was when a girl was looking at leggings, trying them on, and her boyfriend starts laughing and asking – where will you go looking like that? I really love the girls, that choose, buy, and wear the leggings even after comments like that,  and they wear them with pride, not caring about the nasty comments.