Tell us a little bit about yourself and what you do. My name is Lisa and I'm a designer based in Italy. I'm involved in designing as a creative process that transforms ideas into final objects, involving material-shapes-synthesis exploration. I also love designing because I get to travel and discover the world. I consider design to be a kind of traveling without moving, something that keeps your mind, spirit and body awake.
What are some recent, upcoming or current projects you are working on? I just finished working on the SS18 collection "BUBBLES," which can be described as a holistic creative process.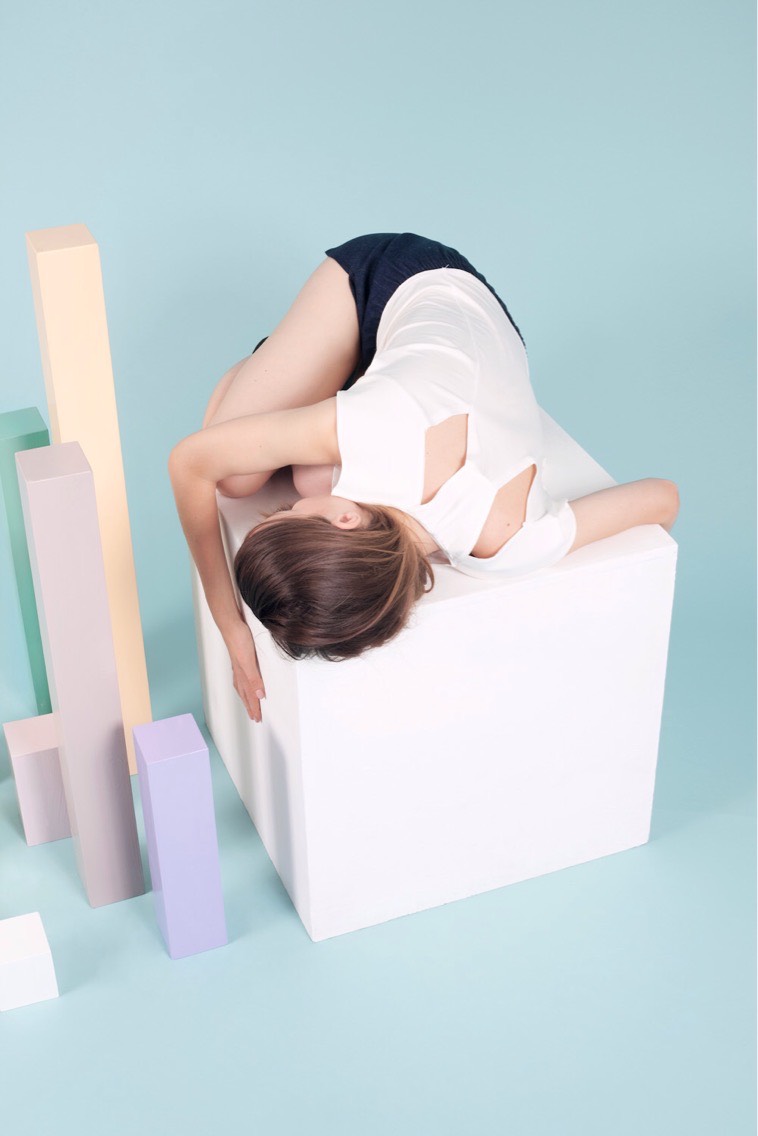 How did your interest in art or fashion begin? I've imagined working in fashion since I was a child. I studied architecture, but I always kept an eye on fashion. Now I've integrated a lot of my studies as an architect into LĀU.
If you had to explain your work or brand to a stranger, what would you say? LĀU is a women's tops collection made in Italy. We aim to create a product that turns pure ideas into ready-to-wear garments through synthesis and geometry. The creative process is the result of a deep search for meaning between and shapes, color and fabric.

What materials do you use in your work and what is your process like? I use cotton jersey, fleece, crepe de chine, georgette and more. Everything has a kind of sporty but elegant mood. I love getting dressed for the day but being ready to party at night. I usually start working on a collection from a theme that inspires me. I work on silhouettes first, then I join materials and colors.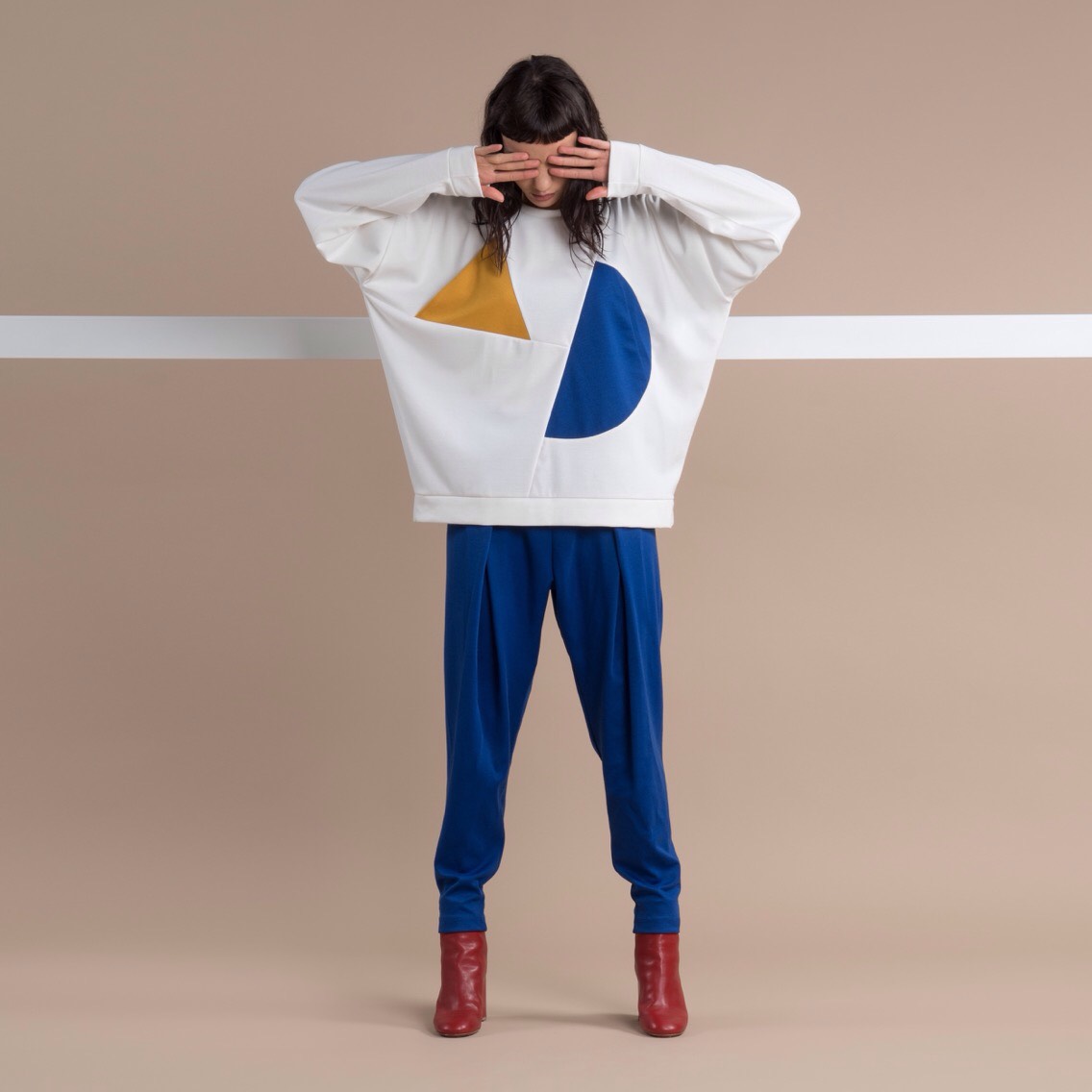 What artists or designers are you interested in right now? Right now, I'm interested in the work of twentieth-century Italian architect, Carlo Scarpa, as well as some independent abstract artists that find meaning in color in conjunction with pure shapes, like 108, Mireia Ruiz and Camille Walala. I'm fascinated by the Bauhaus idea to associate shapes and colors in a synesthetic relationship. I always keep an eye out for work from the Bauhaus, since it was the beginning of our contemporary visual culture. It's sort of a visual alphabet for me.
What are your thoughts about the fashion scene in Italy? I think right now it is having a moment of energy and remixing. Everyone has the the opportunity to showcase their work to the world with a click. Fashion is, more than ever, multidisciplinary content.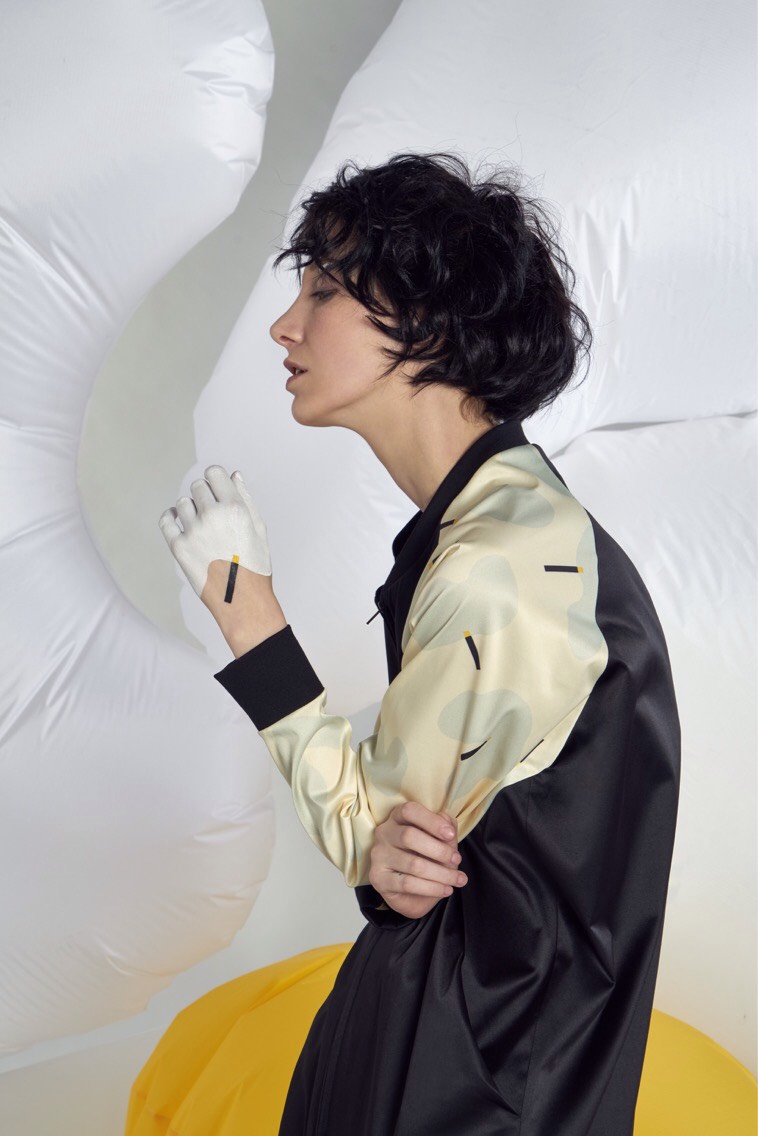 What is your snack/beverage of choice when working in your studio? Water, fruit, yogurt, almonds…I like healthy foods! And then white wine after work.
What are you really excited about right now? Holidays! Whenever I go traveling I always discover new exciting points of view and stories to tell through my collections.
If you hadn't become a designer what do you think you'd be doing? Hard to say! Astronaut, dancer, photographer or set designer. Lookbooks are the most fun because you have the opportunity to explain your ideas through other media, not just fabrics. I also love working on set design.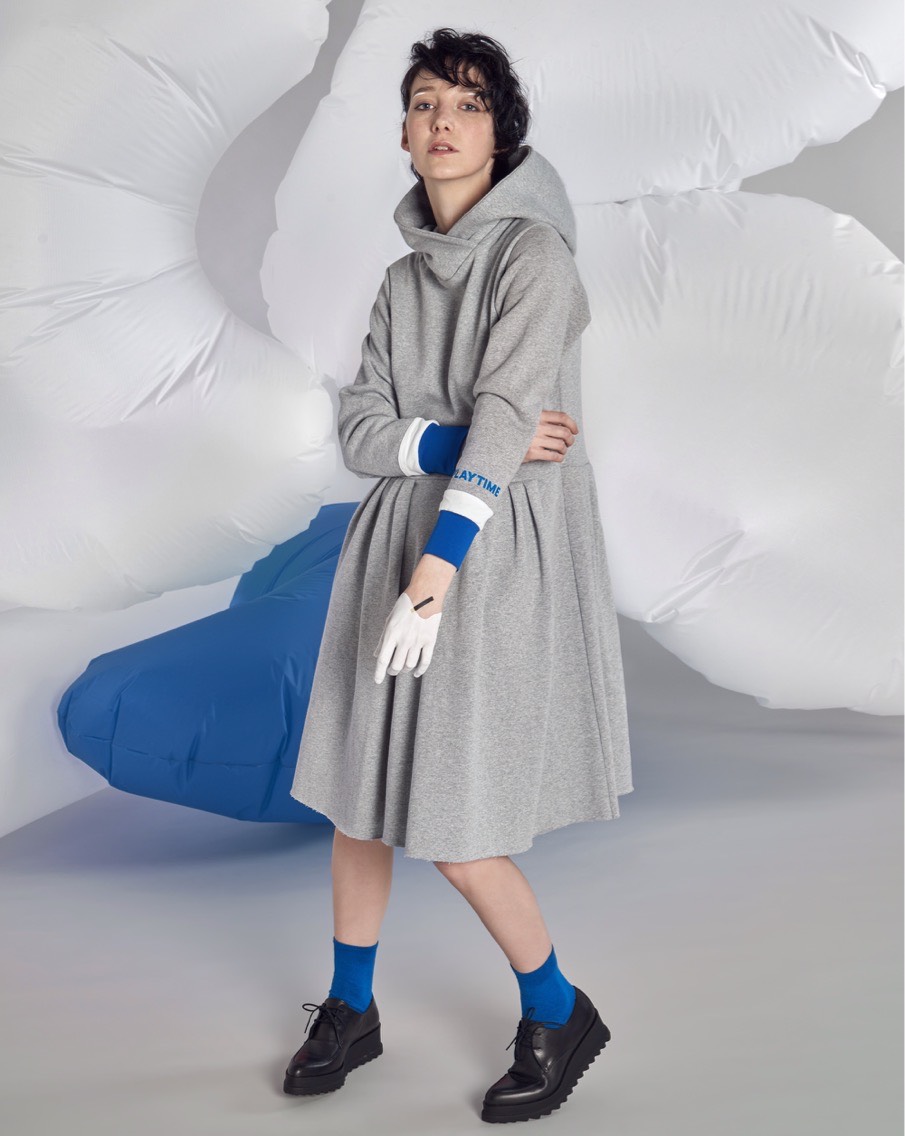 What are you listening to right now? I'm actually listening to Thundercat, Battles, Ay! (an Italian Samba Core band) and Brazilian trap music.
Favorite place to shop? Online!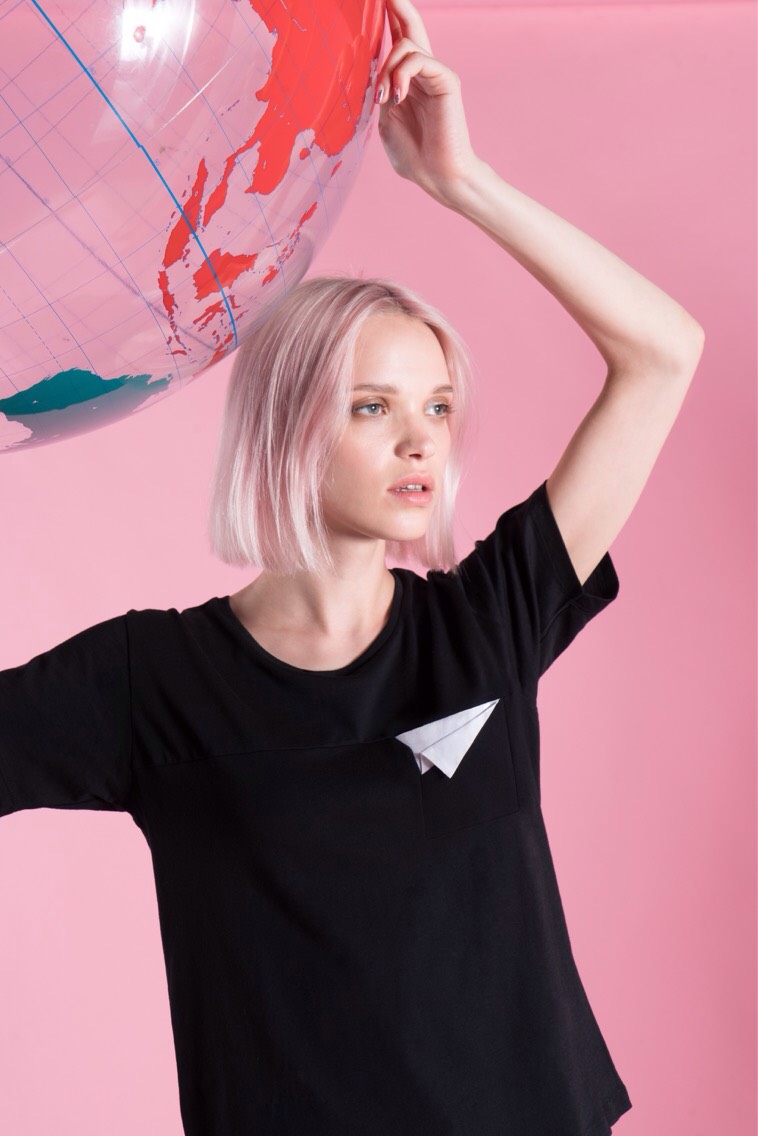 Can you share one of the best or worst reactions you have gotten as a result of your work? Last year when I won an award for a NY Capsule Show, and then later another one! I was on the moon!
What is one of the bigger challenges you and/or other designers are struggling with these days and how do you see it developing? The challenge is pushing hard every single day. There are so many good designers and good creatives out there. Also, there are a lot of people in the world and the goal is to steal the hearts of all your potential customers. The keys to this are: really good ideas + really good ways to communicate them + really good contact + a pinch of luck.