Nathan Kostechko was introduced to art by his Uncle Stephen as a young boy. Being influenced by his uncle, along with his brothers to skateboard and father to surf, he has been on the same mission all his life. As soon as Nathan turned 18 in 2002 he began learning how to tattoo. He lived up and down California for many years. Then traveled the world from Indonesia to Iceland and throughout Europe. Nathan was introduced to different styles of tattooing which he molded into his own, making him a sought out tattoo artist for his original works.

Tattooing taught him how to become an artist, and in turn his art was noticed off the skin and has been exhibited in galleries around the globe. Being exposed to new cultures and ways of life keeps him on a path of seeking knowledge, growth, and self fulfillment. Nathan still tattoos almost everyday, paints and draws when he isn't tattooing, surfs when the waves are good and skateboards when they are not. Whether or not he is on the road or at home you will find him doing exactly that.

@nathan_kostechko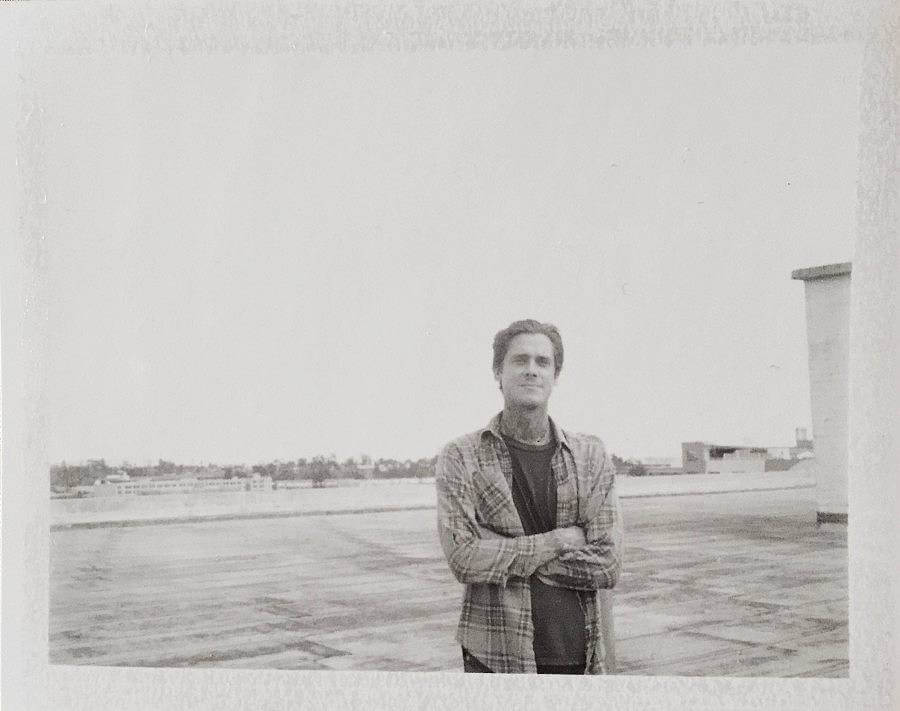 Tell us a little bit about yourself and what you do. My name is Nathan Kostechko. Im a 32 year old artist living and working in Los Angeles. I make a lot of different things but I'm known for my tattoo work. I've been tattooing since 2003, 13 years now.
What's it like living and working in LA? It's a strange land here in LA. I enjoy it, all the crazy people on the streets, stuff to skate, super fun waves that are more crowded than a strip club giving out free lap dances, tons of good food spots, you can hide out or go be seen it's all up to you. The great thing is you can do whatever you want here, there is a lot of opportunity to dive deep into whatever field you are playing in.  Tattooing here is unlike anywhere else in the world. I get to tattoo all kinds of things on people.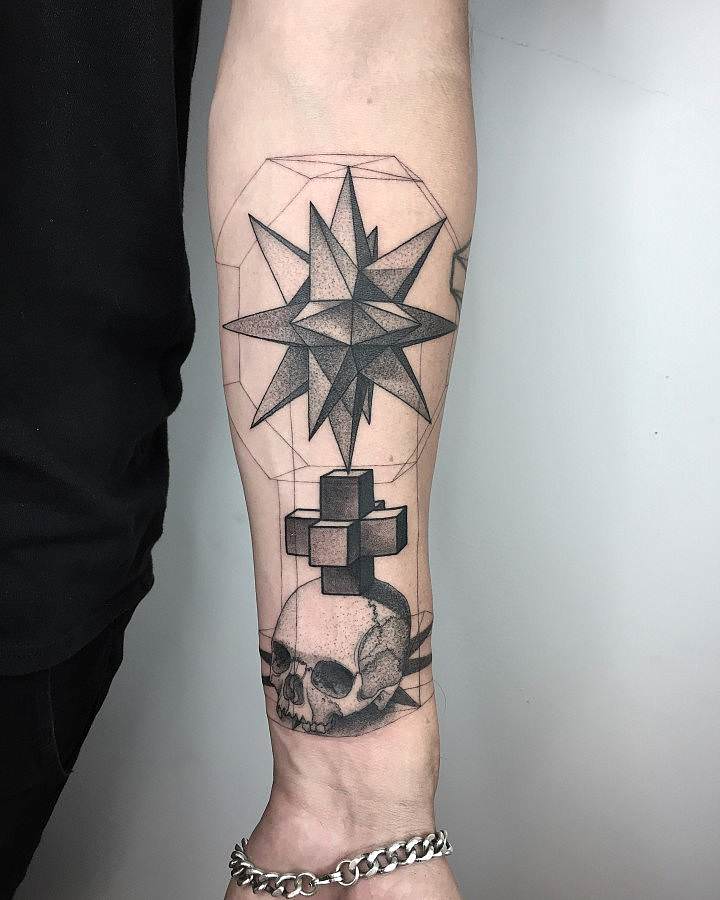 How has Instagram changed the industry? Instagram has helped people see all the styles of tattooing that are out there and be able to choose what they feel fits them best. It's made it more accessible and acceptable.
Favorite LA hangouts? Silverlake dog park – I love my dog and he loves going bonkers there. 
Little Tokyo – All of my favorite restaurants are in this zone.
County Line – Not the best wave in town but it does the job and the crowds are decent. Wake up early, get some shitty coffee and a donut from the old Chinese couple and drive an HOUR to surf. Whichever bud is with me is DJing.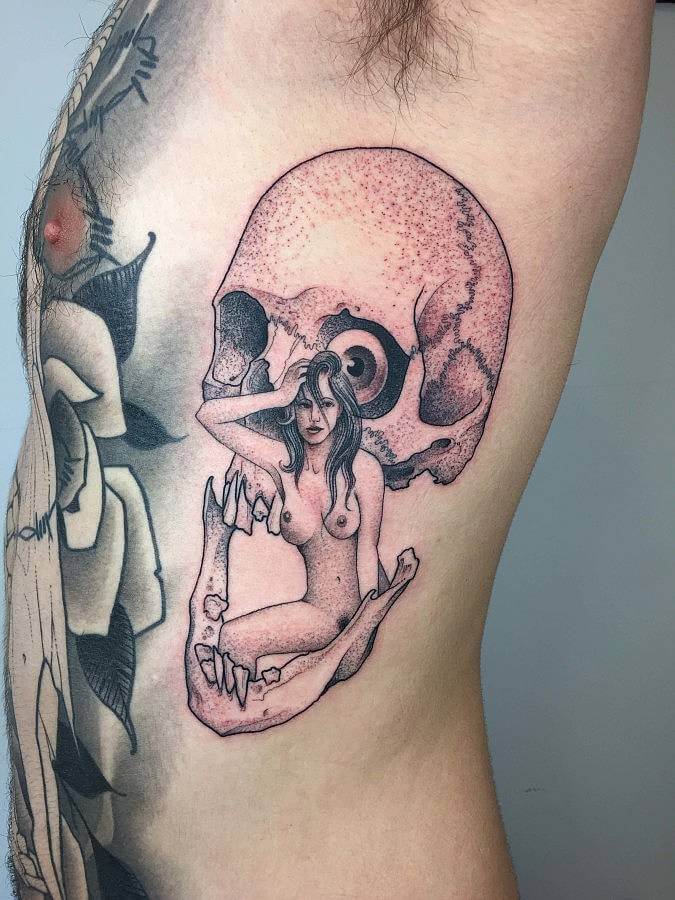 How did your interest in tattoos begin? My first exposure to tattooing was through my oldest brother Nick showing me old punk rock documentaries. My brothers Nick and Kyle started getting tattooed and that got me wanting to get some as well. Being a skateboarder and surfer since I was a little kid I'd always see others with tattoos, pro's I looked up to with them, so naturally I wanted to get some. I grew up in San Clemente, CA which up until recently wasn't allowed to have tattoo shops so everyone had some pretty clunky work on them.  I had no idea what was cool in tattooing, no idea about tattoo styles, I had no one directing me the right way, So of course I went the wrong way and got a bunch of really crappy tattoos. My collection has been an ongoing experiment learning what works and what doesn't work. Less is more.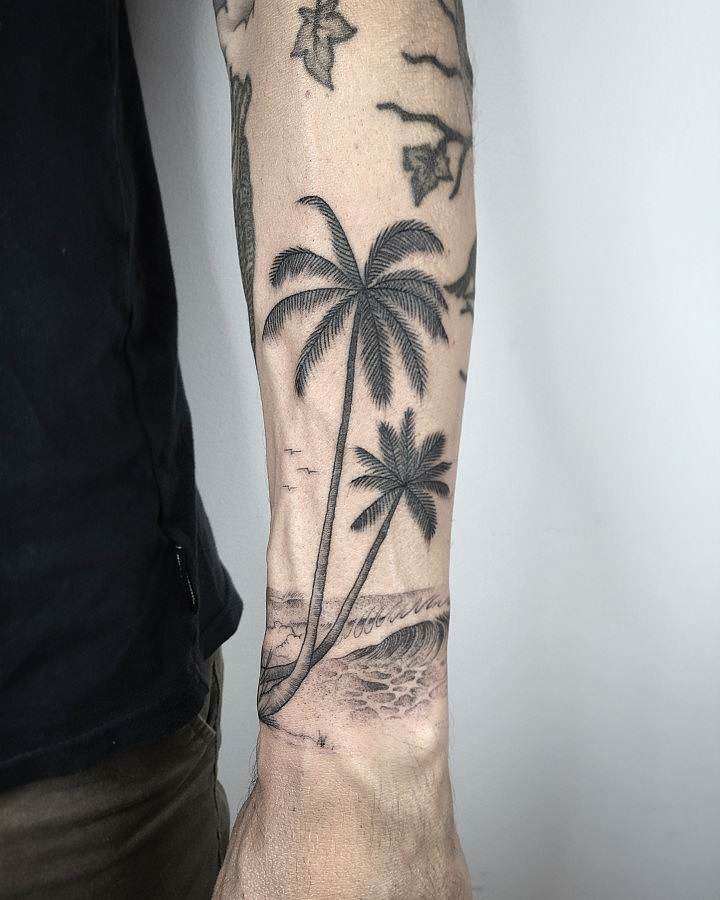 What are some tattoos people request a lot? What are your favorite requests? Lately people are loving palm trees.  I always get people wanting my roses tattooed, I will never get tired of doing that. One thing I always want to tattoo is some sort of skull variation. I just love working with such a timeless image. Constant reminder that life is short.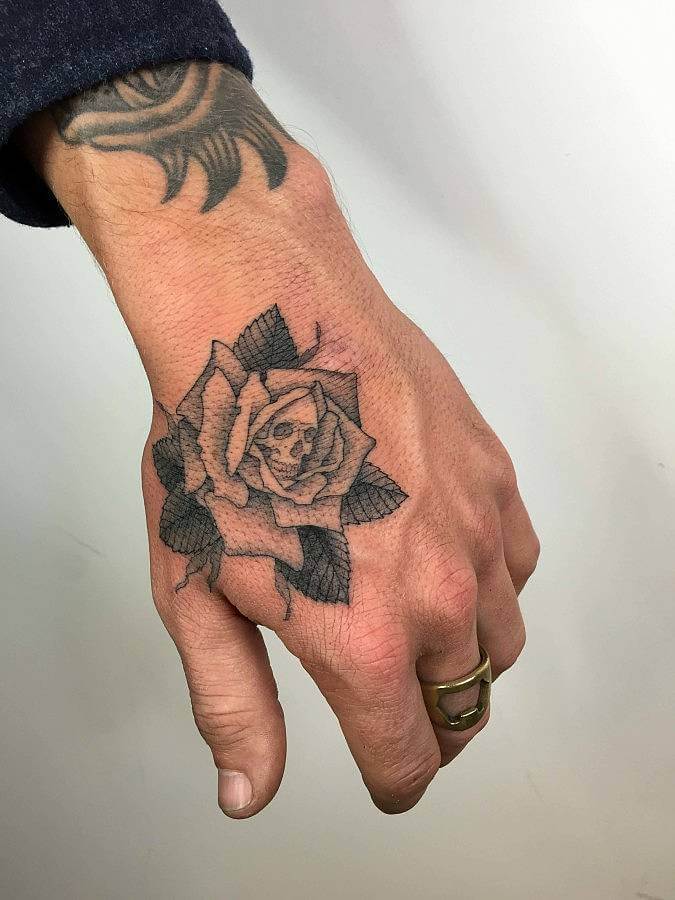 What's your absolute favorite place in the city/the world to be? I always have a good time in Mexico. I imagine that's what California used to be like. Been spending time in upstate NY recently, it's nice there.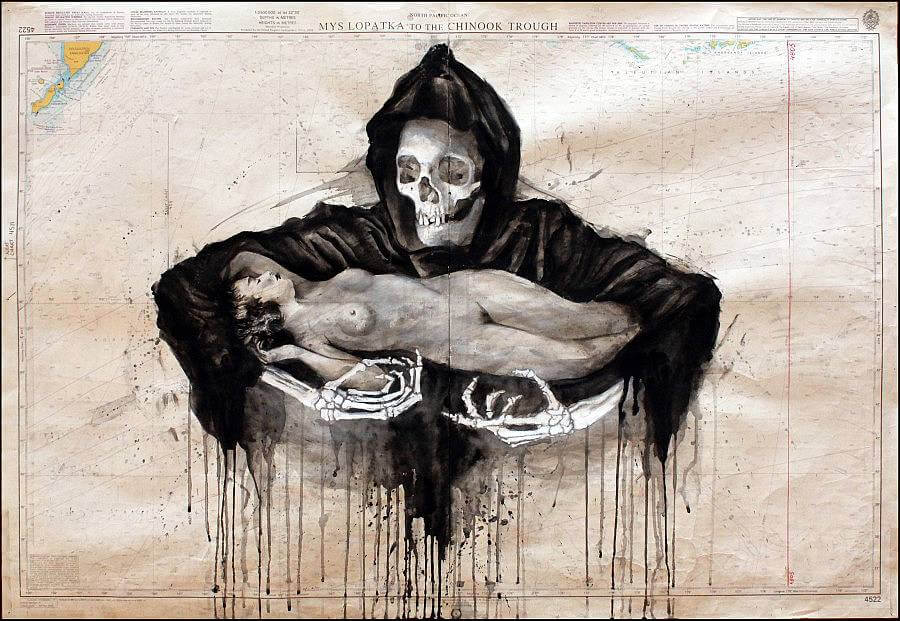 What are you really excited about right now? We are about to open Saved LA, a tattoo shop owned by Scott Campbell. It's been in the works for a bit and is going to be something else man. Get ready Los Angeles.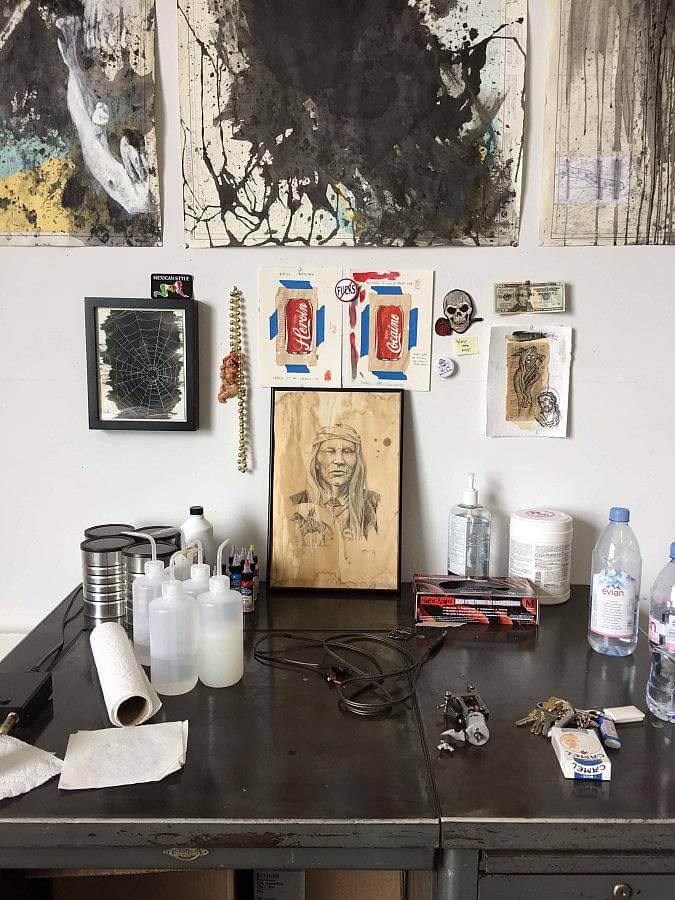 What do you listen to in your studio? At my home studio I listen to playlists I have made on Spotify. At the tattoo studio we listen to all kinds of stuff. There's a group of us there with all our own styles and taste. I dig what everyone is into.
What are some of the best of worst reactions you have gotten as a result of your work? People always say that their Mom or Grandma really liked the tattoo I did despite the fact that they don't like tattoos.