CANADA is a production company based in Barcelona. Founded in 2008, two of its founders, Lope Serrano and Nicolas Mendez, operate together under the name CANADA. CANADA works Worldwide outside of the US, which is represented by The Directors Bureau, and France, where it is represented by Iconoclast.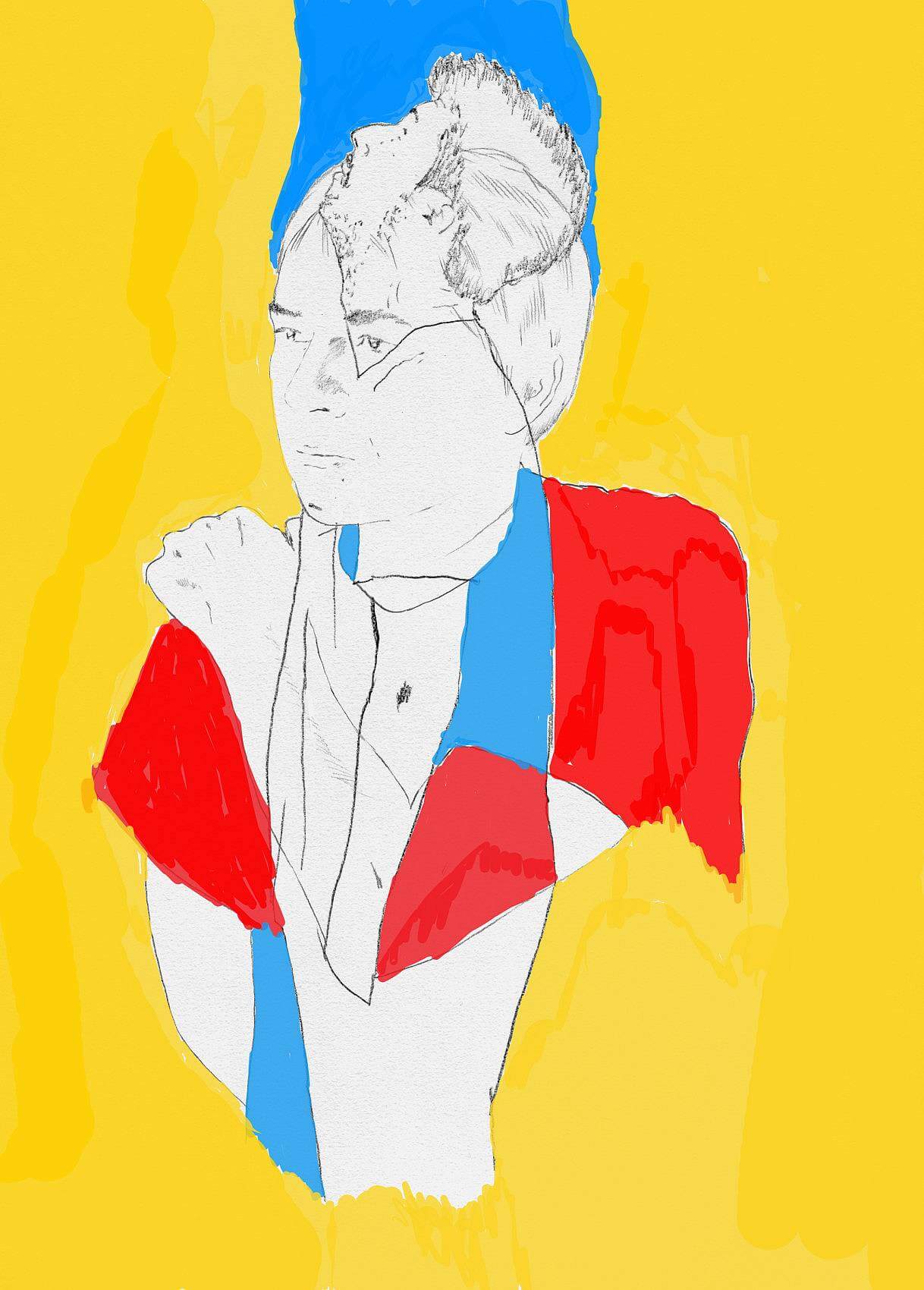 Tell us a little bit about yourself and what you do. LS: I'm a director. I mainly produce commercials and music videos. I live in Barcelona, where I've spent the most part of my life. Director Nicolás Méndez and I work together under the name of CANADA, which is a production company that we run along with two other partners: Executive Producer Oscar Romagosa and Head of Production Alba Barneda. So CANADA is a directing duo as well as a production company that represents other directors. I do some drawings as well.
PHOENIX 'Trying To Be Cool / Drakkar Noir'
How did CANADA start? LS: Nicolás Méndez and Luis Cerveró and I were friends and we shared a similar sensibility and enriching generosity. After years of individual directing careers, we decided to gather our efforts and daily routines under a common name. That was nine years ago. We chose CANADA because it was a clear and easily recognizable concept that was a symbol of something friendly, pure, vast, European and American at the same time. We hired Alba Barneda as a head of production, we found a beautiful place with views and we had the good luck of having a really good friend working on a bank. This man worked hard to find this money for us, which we could not have started our adventure without. This was in 2008. Then, in 2010, after we did Bombay, the music video for El Guincho, the viral success connected us with the international market. This was a turning point for us. Oscar Romagosa then joined us and CANADA grew into a production company. Luis left the company in 2013.
What's it like living and working in Barcelona? LS: I guess that you can say that Barcelona is an easy city, in comparison to other European international cities. It's a small place, actually. Mostly sunny and warm, so the street becomes more of an actual place to be and perform than a simple track. That being said, I feel Barcelona basically sums up of all my personal affinities and boundaries, so what is a city if not the way you relate to others? Sometimes I enjoy the sun and sometimes I miss the cold.
What is your process like? LS: First we read and hear. Then we talk. Then we think. Then we search the net. Then we draw. And finally, we write. Usually, what comes later is a pile of corrections.
'Crème Caramel' , NOWNESS
If you were a drink what drink would you be? ​LS: Orange 1986 version of tang.
Favorite Barcelona hangouts? LS: Camp Nou. I also like Granja Betlem. Nice Mediterranean food and nice people. It's a pleasure to sit on the terrace and just have a beer. Bar Andorra is also this tiny bar that still keeps the real 50's vibe on its interior design. Caribbean Club is a secret cocktail spot, right next to Les Rambles. And 30 minutes away from the city, in Gavà beach, Torreon has lovely 60's architecture, American style food, and good rice.
What have been some of your favorite projects? LS: Crème Caramel and The Less I Know the Better. I enjoyed the process a lot because we wrote them. To write is closest way of express what you feel and what you think. After that, the "real production" is also a thrilling challenge. I consider myself more of a plastic artist than a storyteller, so I enjoy this process as well. It's true that to actualize your ideas is the most rewarding pleasure of all.
TAME IMPALA 'The Less I Know The Better'
Favorite film? LS: Badlands
Can you share one of the best or worst reactions you have gotten as a result of your work? LS: I remember when we did Crème Caramel we received a beautiful and warm mail from Roman Coppola that I especially love. For this same piece of work we also had angry mail from a Dutch girl who hated what we did. So, that's life.