Tell us a little bit about yourself and what you do. My name is Scott Sueme, I'm a painter from Vancouver BC, Canada. For the most part I create work from my studio, but I also do commercial graphic painting, public art installations, and mural work.
What are some recent, upcoming or current projects you are working on? Right now I'm just on the tail end of working on my second solo show with Kimoto Gallery in Vancouver. The show is titled 'Homework' and will open on May 11th, and run from May 8th to June 9th at Kimoto Gallery in Vancouver.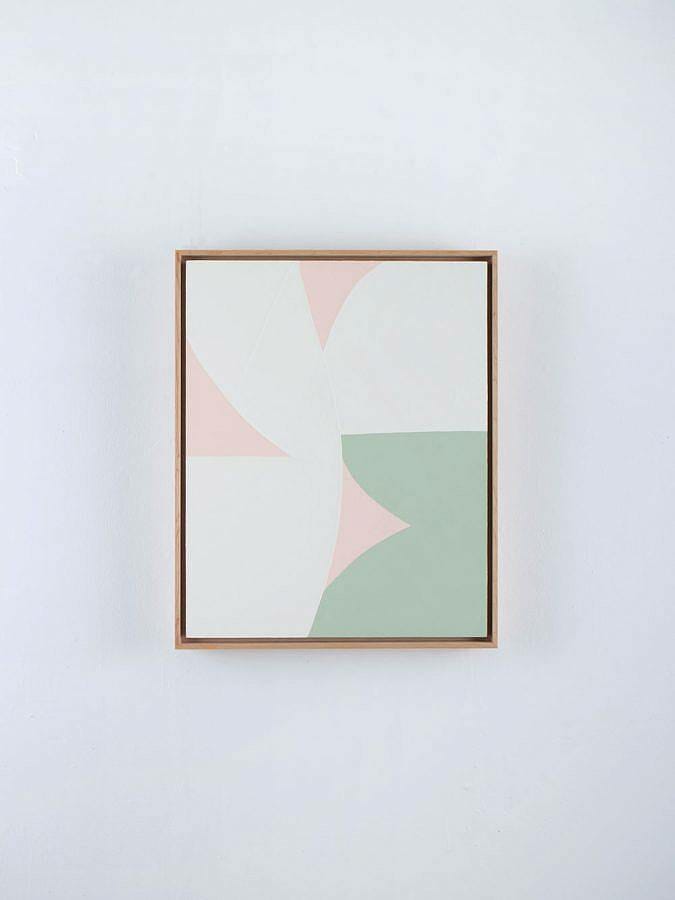 What materials do you use in your work and what is your process like? I paint with acrylics, but I also use a variety of markers, pastels, and cut paper to inform different marks or gestures. My work is heavily process driven, so I'm often experimenting or tinkering with new methods to induce different results. Recently I have been working with cut paper a lot as a way to work with shapes as a starting point. From there I can scan them to work with digitally, or lay them on paintings in progress, or even expose them onto a work with a projector as a way to explore composition or arrangement. I think it's both challenging and fun to start with something as simple as cut paper, and filtering that outwards in as many ways possible.
What is it like living and working in Vancouver? Vancouver has alway been my home and I love the vibe here. I've always felt it was important for me to build something here, and in relation to larger cities like Toronto, New York or LA etc, Vancouver can feel quite small at times which has its pros and cons depending on your lifestyle. I grew up with big city aspirations but the older I get the more I find myself just wanted less and enjoying my quiet life in Vancouver, or even escaping the city life all together. I do really appreciate the amount of wilderness we have out here and how easy it is to get out with nature, not a lot of cities have that luxury.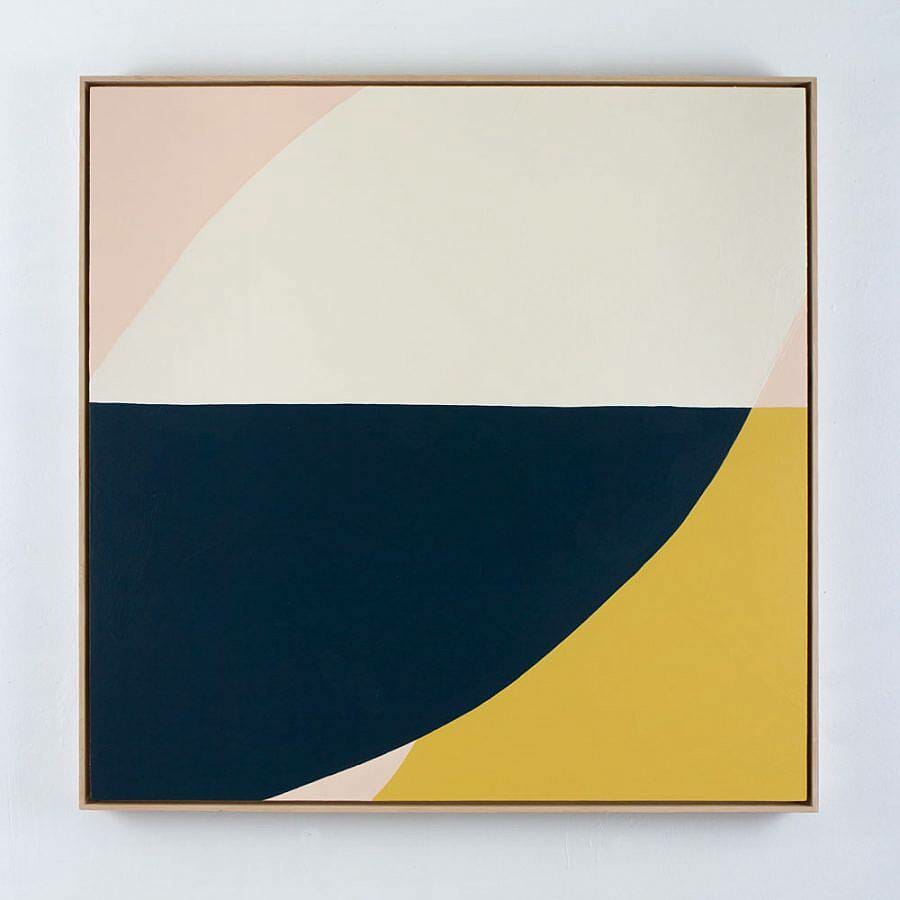 What is influencing your work right now? In a general sense I would say process and development. In the past I would look outwards for inspiration, typically creating after travelling, or working with colour from a particular experience. With my latest series it was more of a focus into process, and looking inwards as to how I could organize myself to look at colour and form with more detail. I think aesthetics can change but shifting focus to process can allow for more variation and fluidity in the results.
What artists are you interested in right now? Some of my favorite masters are Ellsworth Kelly, Henri Matisse, David Hockney, and Frank Stella. More recently I've taken some interest in abstract artists that work with fibre or textiles. There's something I find so pure about the materiality of the colours as they are woven into the surface, it just feels synchronized. There's a few artists that are bringing this into the context of 20th century abstract painting such as Colleen Heslin, Brent Wadden, Sarah Crowner, amongst others. I feel like as a painter we deal with paint as the material that is added to a canvas or surface – so the idea of using textiles, fibres, as a way to work with colour and the surface as a singular gesture is really interesting.
Where do you see your practice going next? Any major changes happening in the studio? Nothing major around the studio. After finishing my most recent series I'm actually really looking forward to stepping away for a tiny bit and let the work soak in before I set any concrete plans for the future, and how I can develop things further.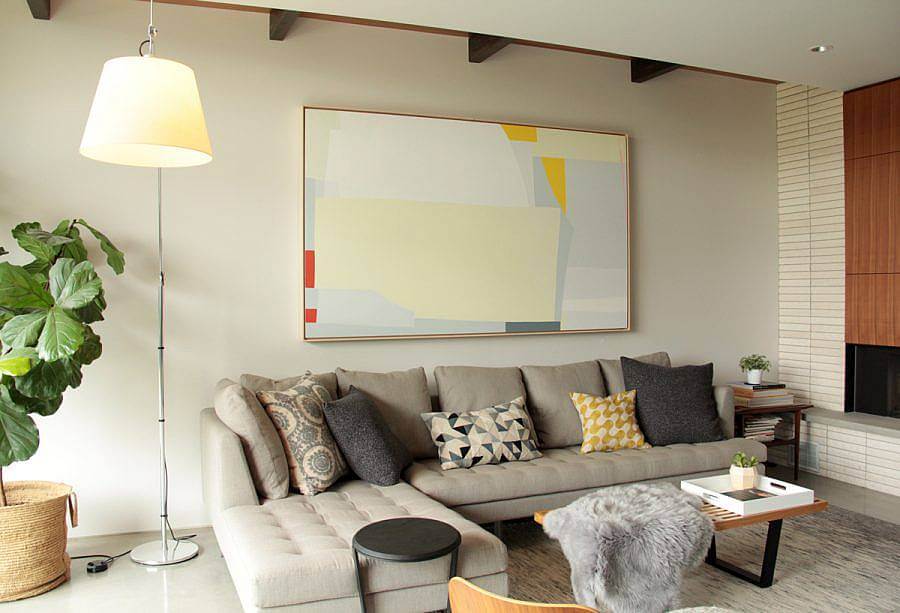 What do you want a viewer to walk away with after seeing your work? I always find colour interesting as it relates to everyone differently, so I just hope it gives viewers a moment to just reflect on themselves as how it relates to their own lives, or just appreciate colour for what it does and investigate how and why we respond to it the way we do. Not just in the sense of art, or making art, but in a emotional sense, as something that has real power or energy to it. I try and appreciate how painting has given me so much through process and as an outlet in giving me something to do every day. Im thankful for that and I just want to reciprocate that forward to a viewer, even if they just spend a few moments with a piece.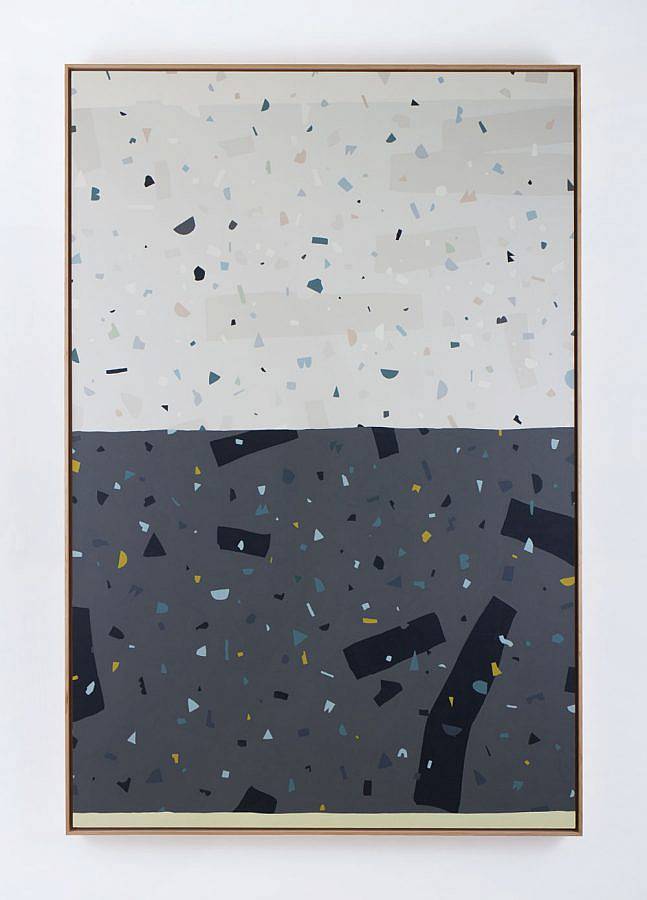 What's your absolute favorite place in the city/the world to be? Can I say my studio? I'm a pretty quiet person and don't get out too much. I truly love the feeling of quietly getting work done, so if I don't have plans I'm either at the studio or playing basketball at the gym. Aside from that my partner Cailin and I had an amazing time traveling to Tokyo and Joshua tree in 2016 and 2015, we usually take a trip every new year after christmas. Both places blew us away, It's hard to beat new experiences and having a travel companion to share it with is the best.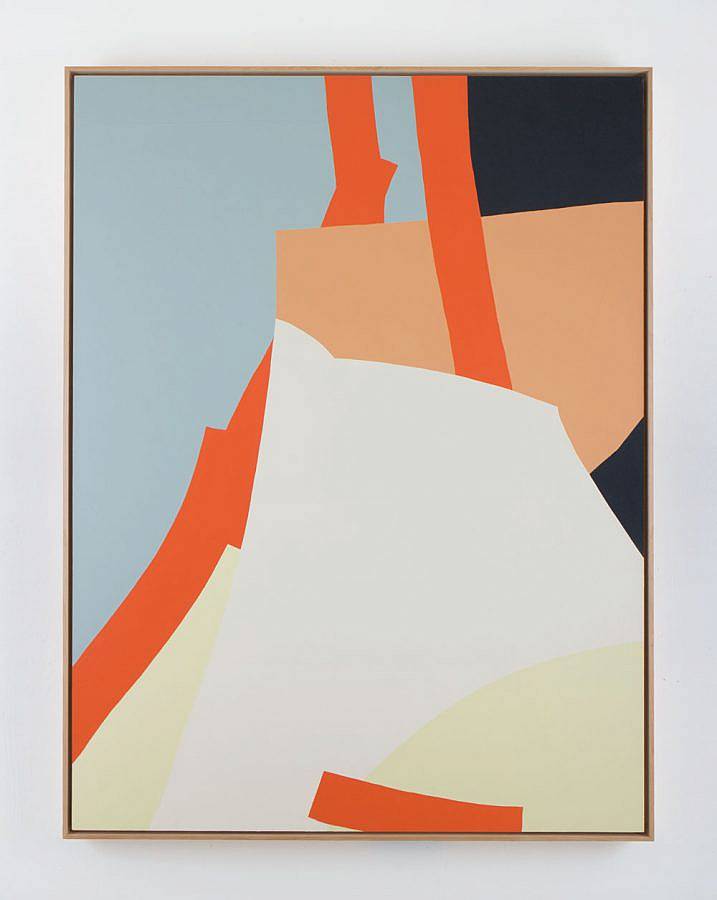 Describe your current studio or workspace. I share my studio space with 6 other artists, Its one large room with our own areas to paint along with shared spaces like a small woodshop, large work table, etc. I've been working with the same group of guys for the past 10 years and were solid and enjoy working together, and there's always interesting projects coming through our doors. I used to work with a lot of different materials like collage, spray paint, and random stuff I would drag in with the hopes of making something – over the years I've tried to declutter my space to the bare essentials that revolve around painting.
What are some of the best or worst reactions you have gotten as a result of your work? Worst reaction has to be 'I wish I could draw, I can barely do a stick figure' And best reaction is "I could have done that"