Tell us a little bit about yourself and what you do.  I'm a reformed programmer turned artist. I am equally likely to play The Chromatics, Kendrick Lamar, or Billy Bragg in the studio. I am politically opinionated. I love brutalist architecture and coconut ice cream. People mainly know me for my wall-based sculptural works. I've lately done large outdoor installations where I address forms that are tied into the surroundings in critical ways.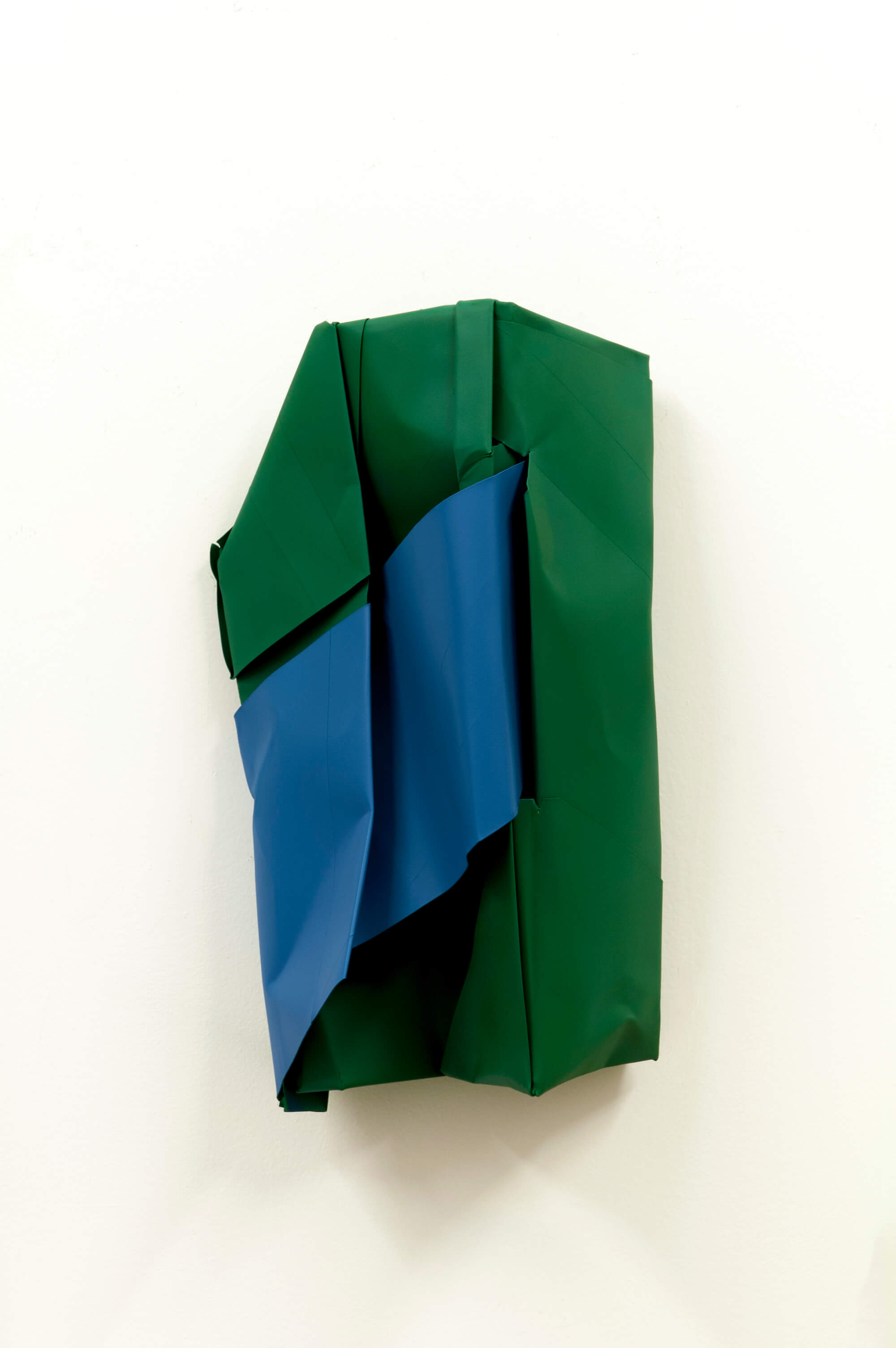 How did your interest in art begin?  I often joke around that I made several perfectly backwards career choices from what I could have been doing. Let's just say art allows me to worry about what I want to worry about more than anything else. Artists I met along the way gave me encouragement. Now I can't see it being otherwise.
What materials do you use in your work and what is your process like?  You can make a sculpture by adding up or taking away but I prefer transformation. Sculptures from single planes of sheet metal allow movement from one state to another. I gain nothing, I lose nothing — a conservation of matter. With the large scale outdoor projects, I bring more forces to bear. The works point at what they depend on structurally and that carries some meaning for me.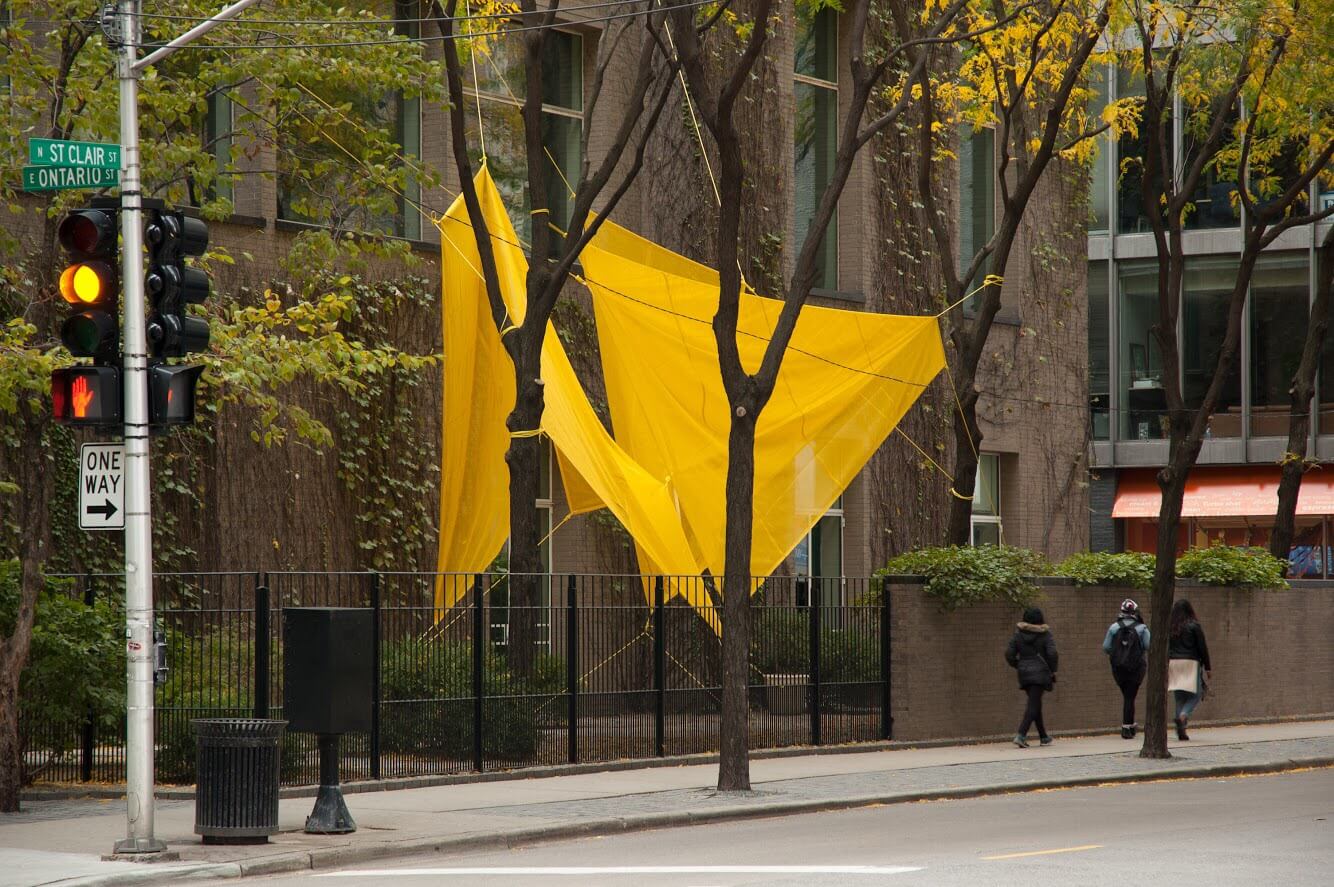 What is influencing your work right now?  Of all things, trecento and quattrocento Sienese painting. There's a quality to some of it that's inadvertently outside of time, intended to speak to their now. Some of it is more about collective cause than collective memory. The color is humane, the built environment is often featured prominently, almost as a main subject. The Florentine Renaissance, and its lionization in the history of art, seems to have left this region and period somewhat behind in its wake.
What is one of the bigger challenges you and/or other artists are struggling with these days and how do you see it developing?  Artists today may feel a sharp anxiety to be in multiple geographic locations on this global scene. All kinds of issues of class and economic resources abound in that. Since we can see everything at once on our screens, it may matter somewhat less in other ways. Face to face community will remain critical, so being in a place that challenges you to grow, wherever that is, would be the best place for you at any given time.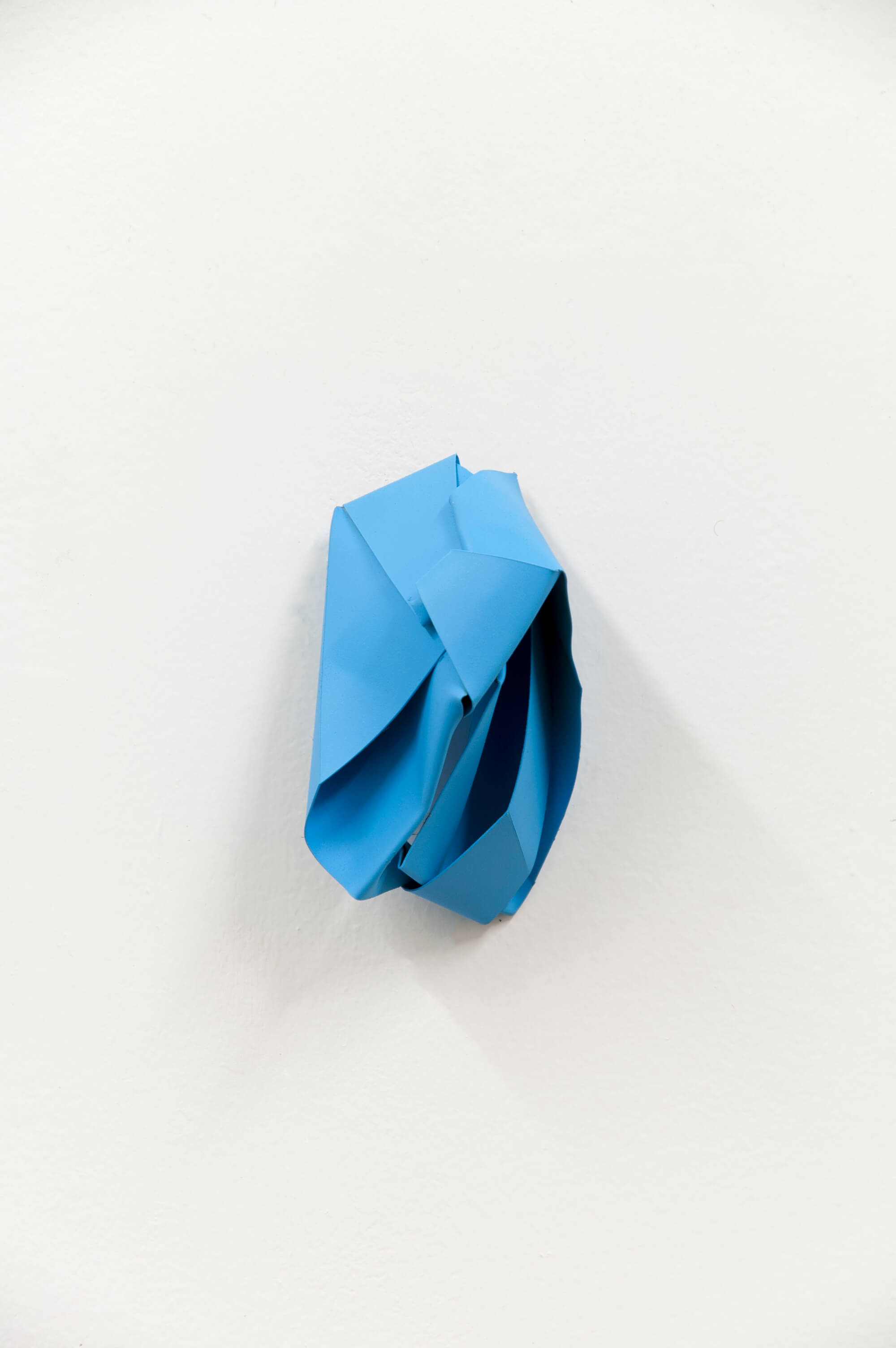 What's your favorite thing about living and working in Chicago?  The people. So many I know are striving to do good by this world. I've learned a great deal from them.
Describe your current studio or workspace. It's a newer build out at Mana Contemporary. The main things I need are a hammer, pliers, and the two work tables I made in grad school.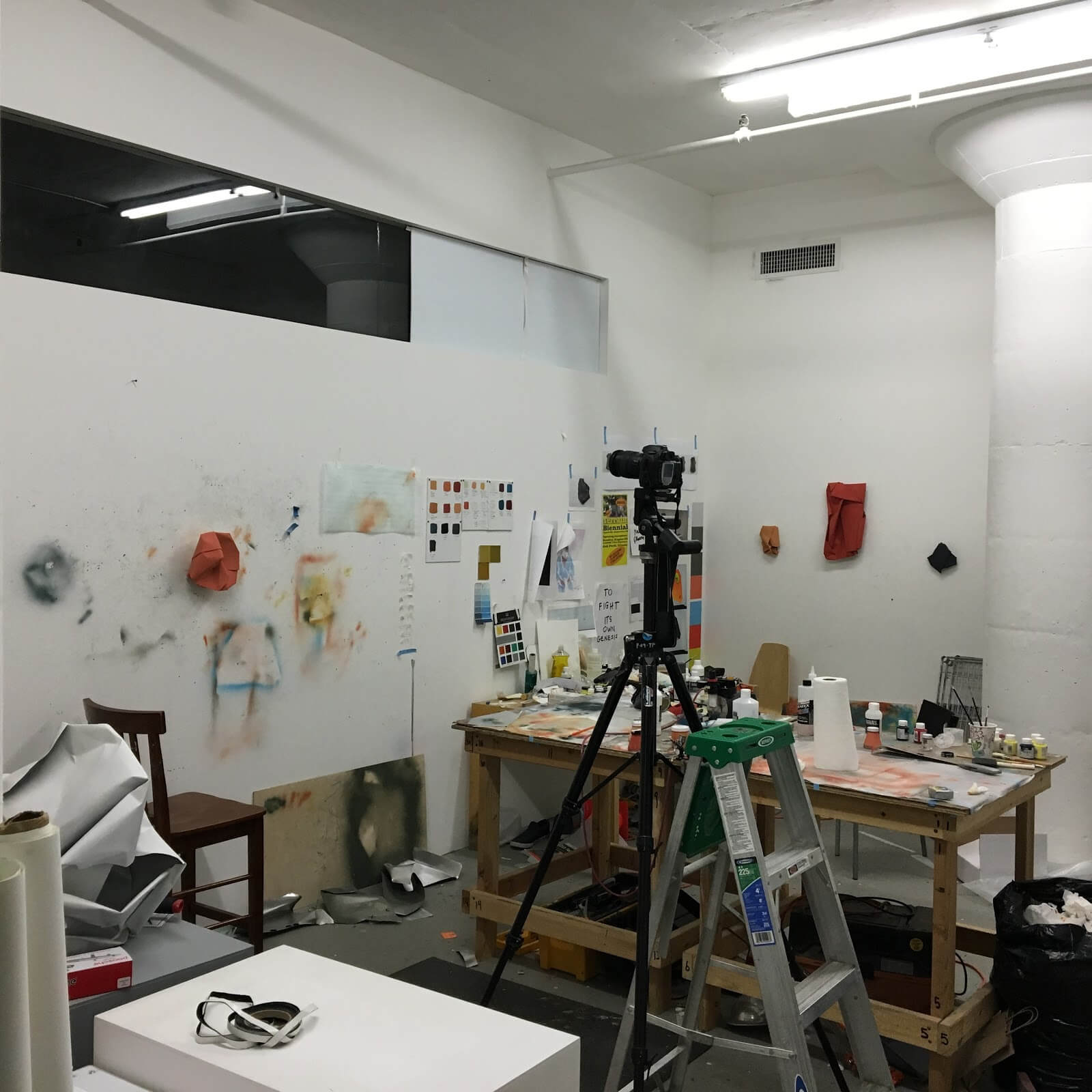 What was the last exhibition you saw that stuck out to you? "Basim Magdy: The Stars Were Aligned for a Century of New Beginnings" at MCA Chicago. The scope, the unexpected emotion, the dark humor. The work is not remotely like what I do, but those are places I like to occupy. It was all sort of this huge essay but exquisitely experiential.
What artists are you interested in right now?  Carol Bove, Hilma af Klint, Sassetta, Ambrogio di Lorenzetti, Kerry James Marshall, and Jennie C. Jones.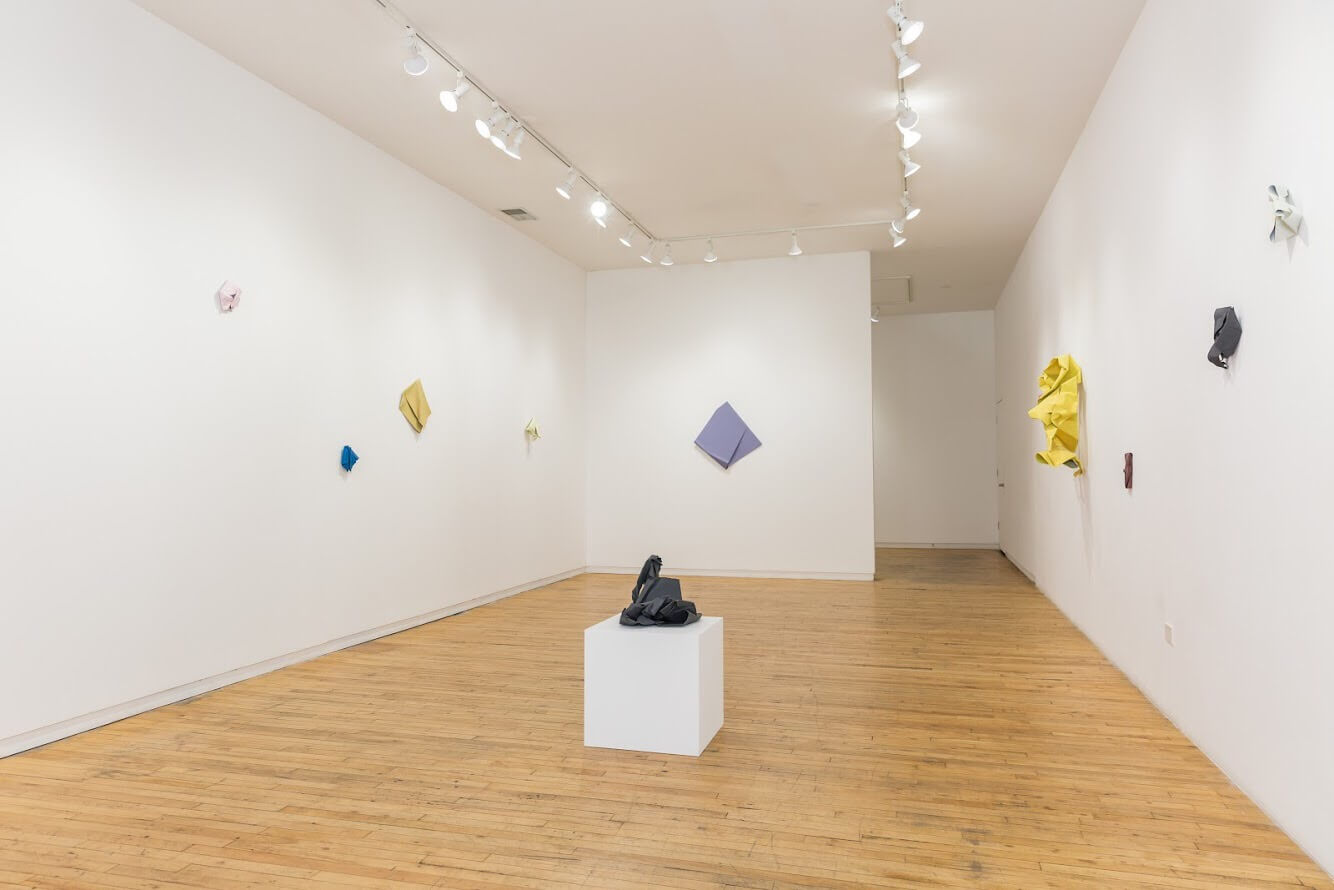 What do you collect?  Books: philosophy, sociology, history, art and economics. I love going to the Seminary Co-op Bookstore at the University of Chicago. Aside from that, I trade with artists I know and admire.
What do you want a viewer to walk away with after seeing your work?  I treat geometric abstraction as something that can embody inherent and acquired content, so I don't really think people should only walk away with what they carried in. Perhaps it is productive to think about what comes before and after, about process rather than identification. Abstraction doesn't have to be an imposition or an escape from the world, but can be about trying to live in it.