Tell us a little bit about yourself and what you do. Born in New Orleans, raised between southern California and Orlando, FL with my mother, step-dad and three younger brothers, though none of these places really feel like home. I moved to St. Louis for graduate study more than 6 years ago and have been figuring things out ever since. I work as an artist, an educator, and am trying to develop a practice of writing. I have a partner who is also an artist that I love and respect very much. The "Jr." in my name is important because my father is also an artist, and we often get each other's emails.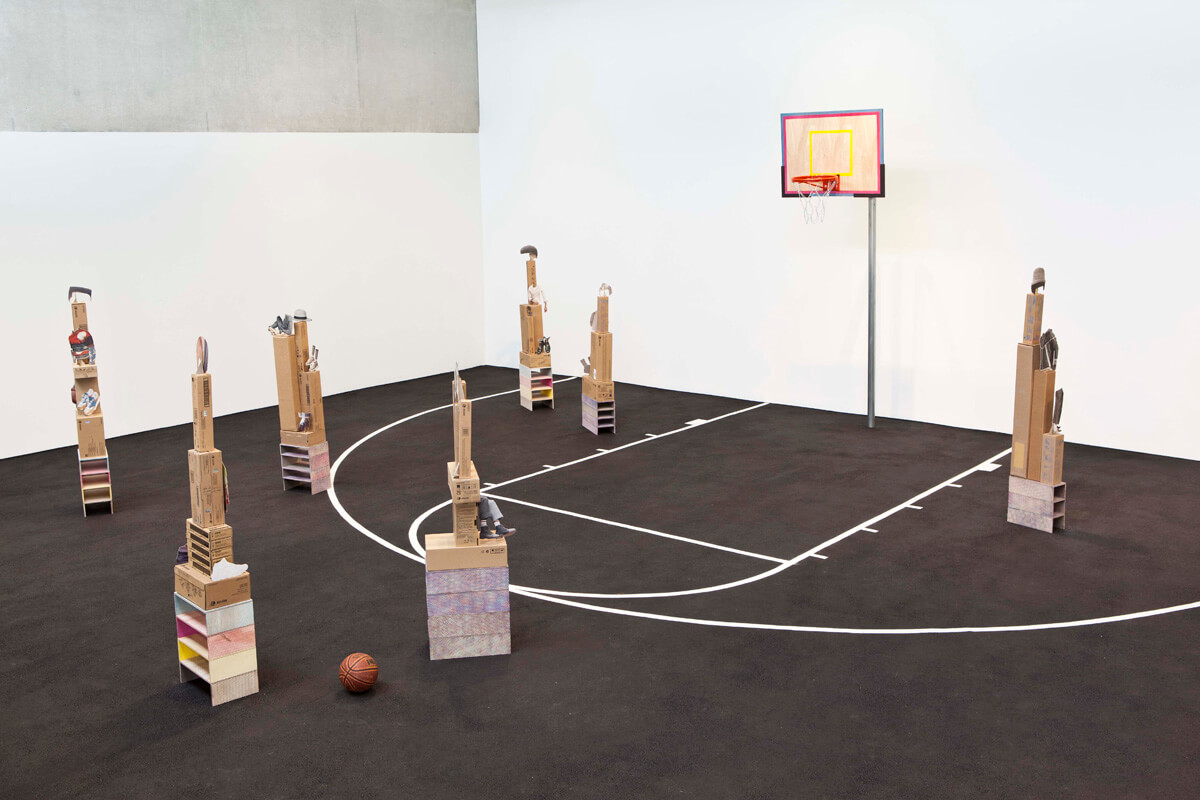 What are some recent, upcoming or current projects you are working on? I recently finished a residency at the Bemis Center which allowed me time to play freely, exploring new directions and nurturing old ones. Since the Fall I've been an artist-in-residence at the University of Kansas, where I've worked mostly with graduate students. Looking forward, I am finishing a piece for STNDRD, working towards a solo exhibition at Ohio State University that coincides with a symposium called Encountering the Body. I am curating a group show at Intersect Art Center in St. Louis, and working on a collaborative exhibition with my partner Addoley Dzegede (as LAB:D). We are a part of a new artist-run commercial space called Monaco in St. Louis.
How did your interest in art begin? Since my father is an artist, the activity was always encouraged. When I would visit him in the summers I would be around young artists at an organization he assisted. He worked briefly as an illustrator, so that was the sort of option I was most familiar with. Museums and galleries weren't really a part of my childhood, it was definitely cartoons and comics. I have had an aptitude for draftsmanship and drawing from observation since I was young, but I didn't consider studying it until quite late in high school.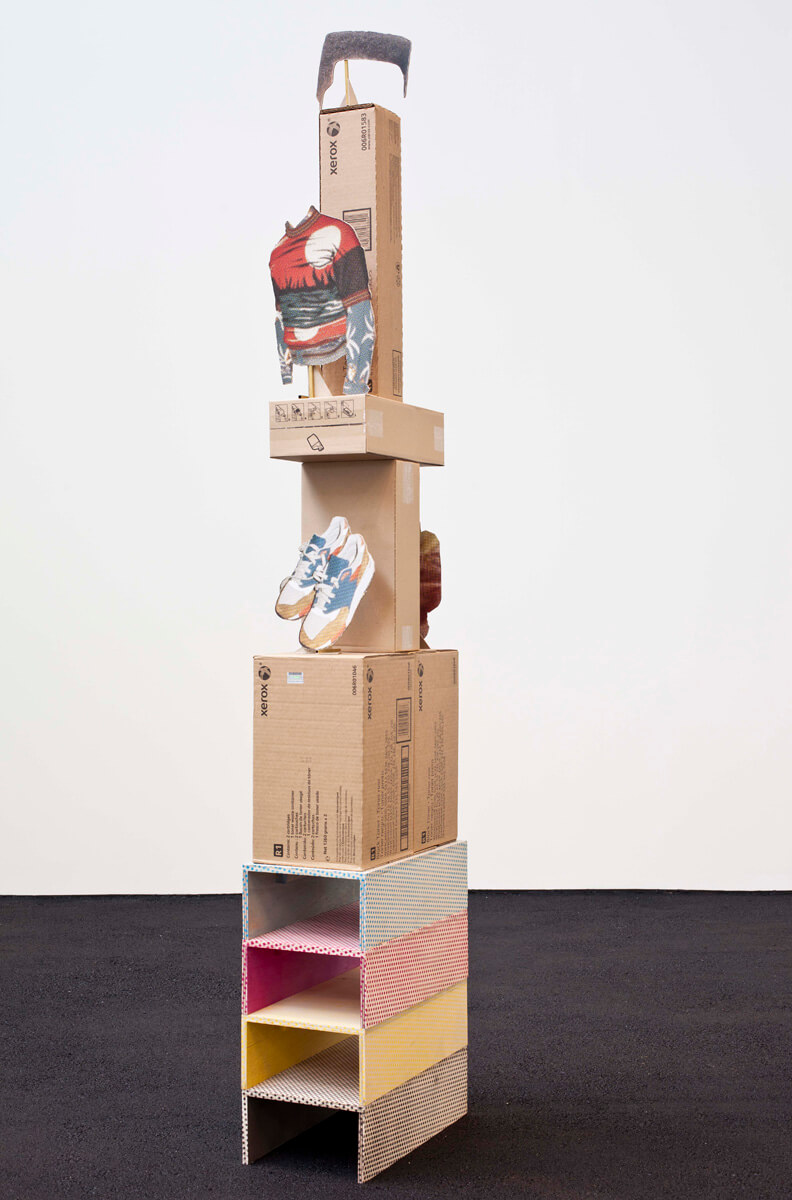 What materials do you use in your work and what is your process like?  I use a combination of traditional art materials and everyday objects. I also tend to use films stills and magazine photography as starting points for various things. I like to work on many things at once. I've learned to embrace preliminary sketches. More often, a single project splinters into many potential directions, and I try to be attentive to this. For efficiency purposes, I typically work in methods I can manage myself, without the need of special equipment, though I am working toward being more indiscriminate with material, and open myself up to process that require specific facilities.
If you had to explain your work to a stranger, what would you say?  I make compositions through space or with pictures that question the parallels and contradictions between various realities. Sometimes I will re-present something popular or iconic in a very specific way. Sometimes I will make something familiar unrecognizable. I make things that don't look alike, but are very much related. They are usually some amalgam of drawings, paintings, prints, sculptures or photos.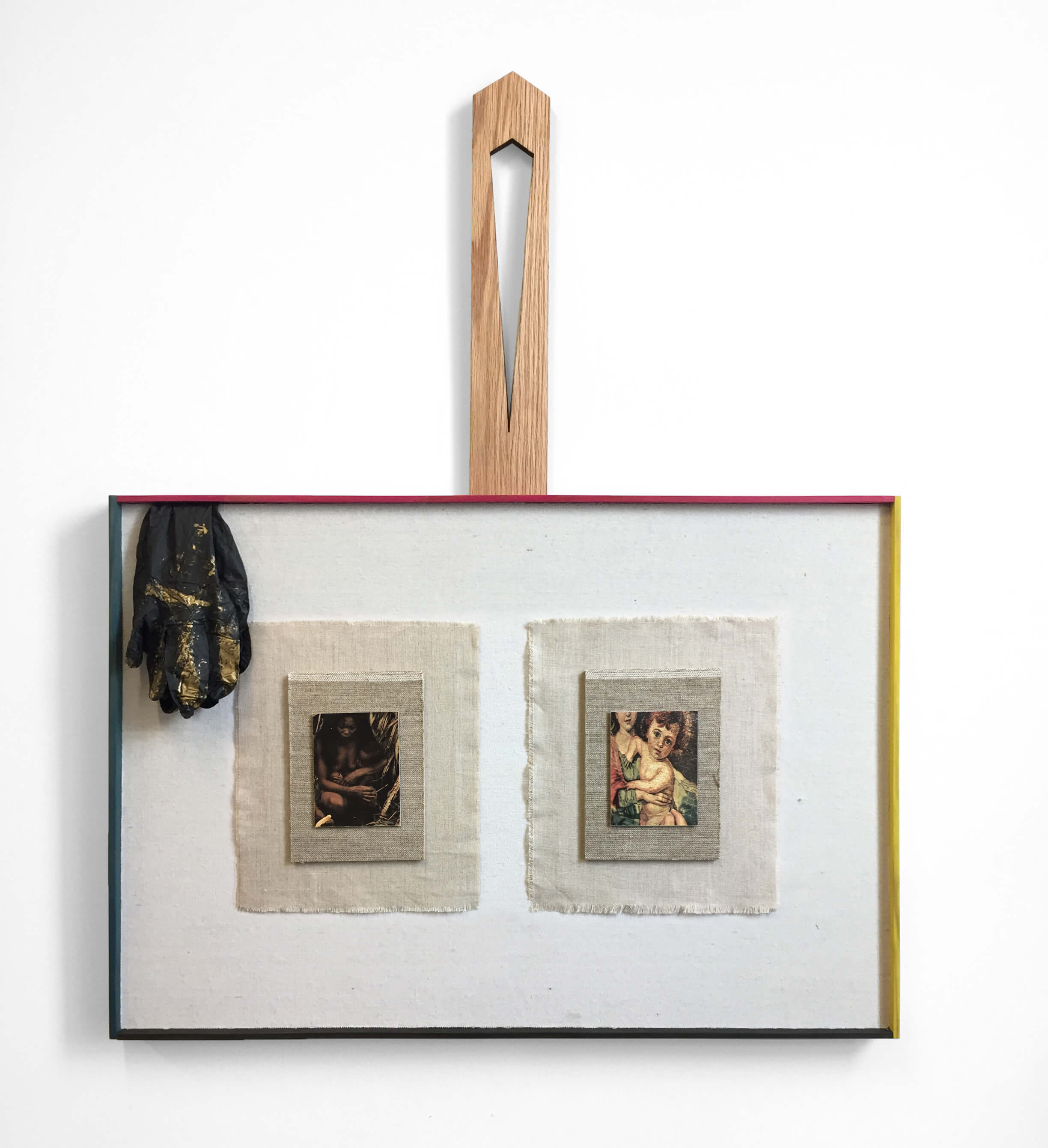 What is one of the bigger challenges you and/or other artists are struggling with these days and how do you see it developing?  Knowing that it's not just about your physical artwork. This is not a new thing. I could also say funding or making a living, but that is tethered to the previous point.
You make work. You use this work to apply for things/opportunities to show this work or make new work. Repeat.
You make work. Perhaps you have an advocate that seeks out opportunities on your behalf. Perhaps you are still seeking out and applying for these opportunities yourself. Perhaps people purchase your work, but this continuing is not promised. You make more work.
You make work. Perhaps you teach part-time, while working elsewhere, while applying for opportunities. Perhaps you have no time to make more work.
Perhaps you have children. Perhaps you have academic debt, and no health insurance.
Suppose you don't get awarded any opportunities. Suppose you don't have an advocate. Suppose you don't teach. Suppose you are unsuitable for administrative work. Suppose you are unaware that these avenues exist. Suppose you live in a place that the art world doesn't tend to think about. You may be among the most challenged.
These are a few scenarios I have witnessed, some of which I live(d). The interesting thing is that artists seem to be more resourceful in a wider sense: writing, teaching, working in museums, curating, running spaces, publications, and non-profits, in-addition to maintaining studio practices, and often for very little money. It has become more necessary to dabble in these things to fill financial and cultural gaps. I think figuring out how you want to live and finding the people that support you in that mission is a challenge for anyone on this planet.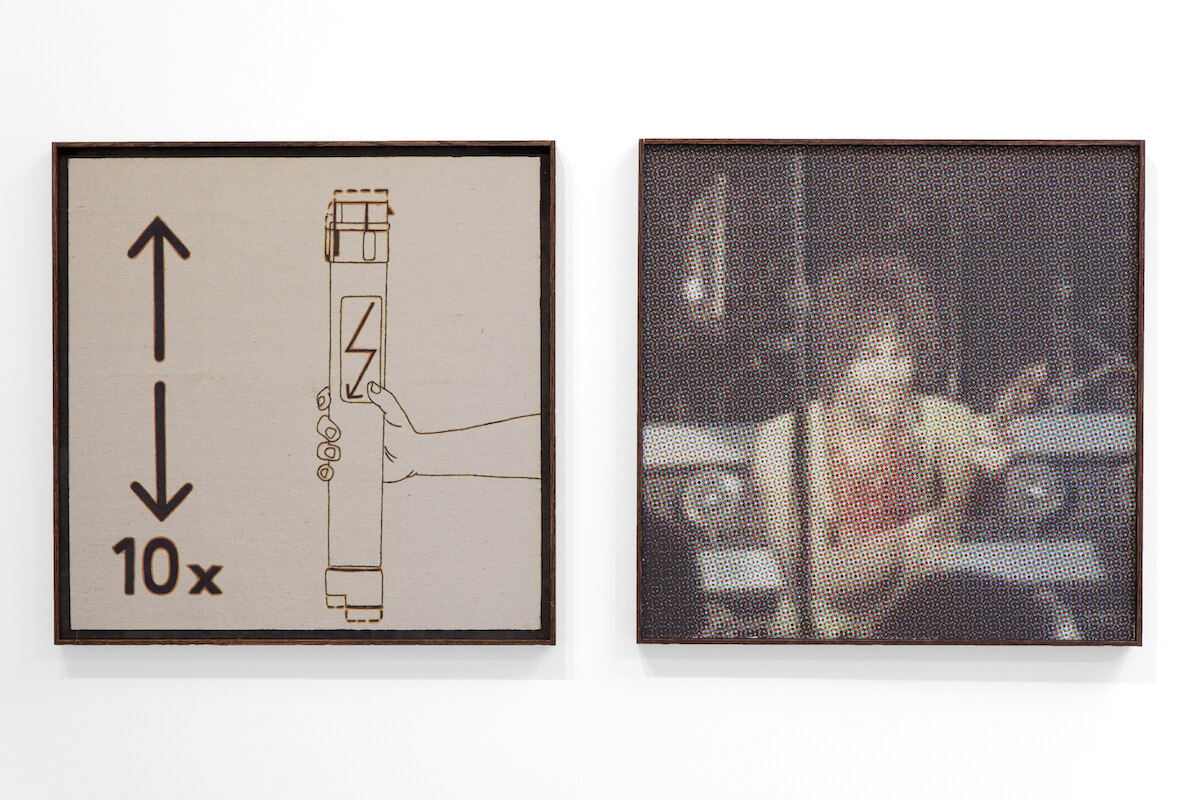 What was the last exhibition you saw that stuck out to you?
There are a few worth mentioning. Question the Wall Itself at Walker Art Center was a real force of curation. Many great works by a wide variety of artists. I also saw it while attending their great symposium Avant Museology, so the whole experience was pretty memorable. Theo Mercier at Marso in Mexico City made me smile a lot. Also, Jeffrey Michael Austin had a really great show in St. Louis last Fall.
What artists are you interested in right now? Amanda Ross-Ho's dynamism, Dahn Vo's poetics, Cameron Rowland's thoughtfulness, Sherry Levine's deceptive simplicity. These are practices that stay in my mind, but there are too many more as well. I'm continually blown aback by how many good artists are working in the world.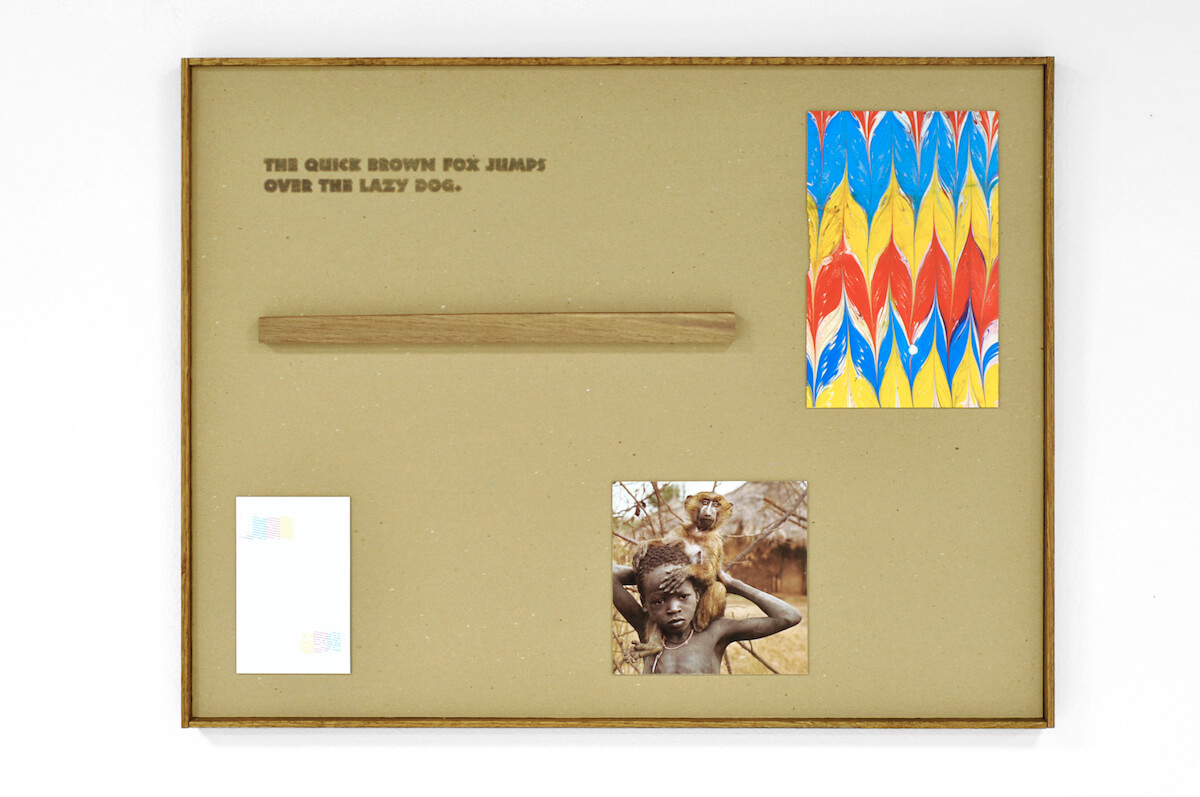 What's your favorite thing about living and working in St. Louis?  St. Louis is small and vibrant enough to become integrated into the community fairly quickly, and it is still pretty affordable to have a full life. I have really been able to develop through experimentation there. Of course the audience is smaller, and the value of local production is still overlooked, so at times it feels like what is shown isn't really being seen, but it's a good place to make and build a body of work.
What do you do when you're not working on your art… any favorite St. Louis hangouts? Applying to and for various opportunities, mostly. Reading things for classes I teach. I don't hang out at places much. I see specific people or attend specific events, which are usually museums in midtown, or gallery spaces on the south side. Though I wouldn't mind spending more time at the Tivoli (cinema). John Donut is also a guilty pleasure, but I've been steering clear of that habit recently.

Can you explain the challenges and importance of working as an artist in the current political climate?  Some the of the challenges are the same as they have always been. Racism and misogyny have been howling from the closet for ages, someone just opened the door. It has always been important to speak up for yourself and for those without a voice, though perhaps I feel the responsibility of that more than in the past. And there is still the challenge of finding a sliver of space for making that is free of this. I often wonder about the things not being explored because of the energy put towards righting the wrongs of horrible people.
Can you share one of the best or worst reactions you have gotten as a result of your work?  ​A friend said that some works I was making reminded him of a kid's school presentation that you see in the garbage, and have to rescue it.  It sounds f'd up, but as one with an eye for overlooked things, ​I knew exactly what he meant.  It was perfect.