Tell us a little bit about yourself and what you do.
It's a hard one to answer. If I were to describe my practice I'd say its an exploration of the connections between imagined geographies and imagined genders. I think I'm interested in the ways that structures are built and how we naturalize something, and then continue to abide by that. And how difficult it becomes, well not difficult, but how we become complacent to these structures. I want my practice to be a forever ongoing reimagining of what could be. I want to create new imagined geographies within bodies and landscapes. Or create spaces that create an opportunity to imagine these things whether it's within my visual practice or curatorial. 
This manifests in your curatorial work. I'd love to hear about the decision and the inspiration to found Habibi House.
You don't find spaces like Habibi House inside of institutions. Institutions don't allow for a space such as Habibi house to exist— a space that says " I want you to be here and present and be human with me." It's not just a space for Arab's, it's a space for everyone, that allows you to come into it and make it what you need it to be. That becomes very important for an artist when creating. It made sense to have a residency attached to this project.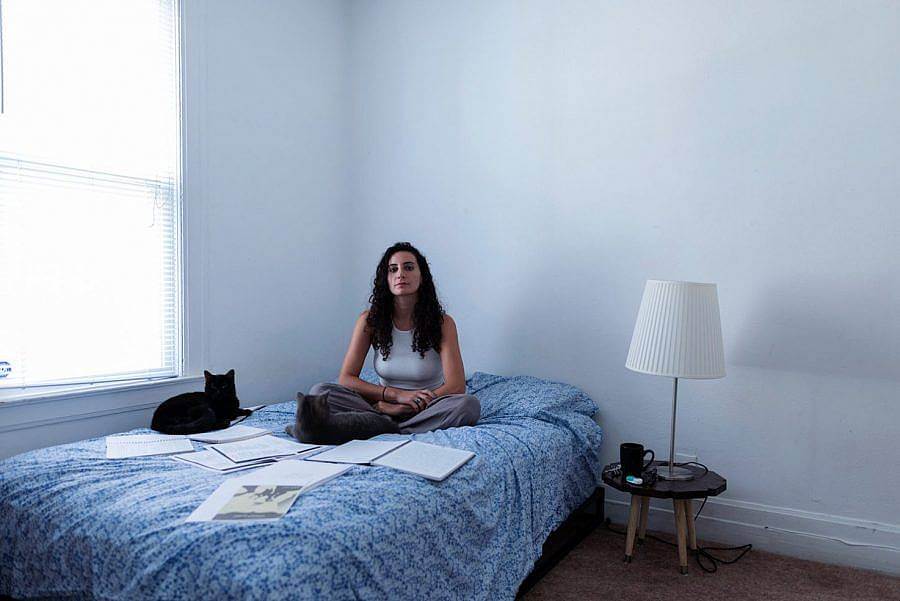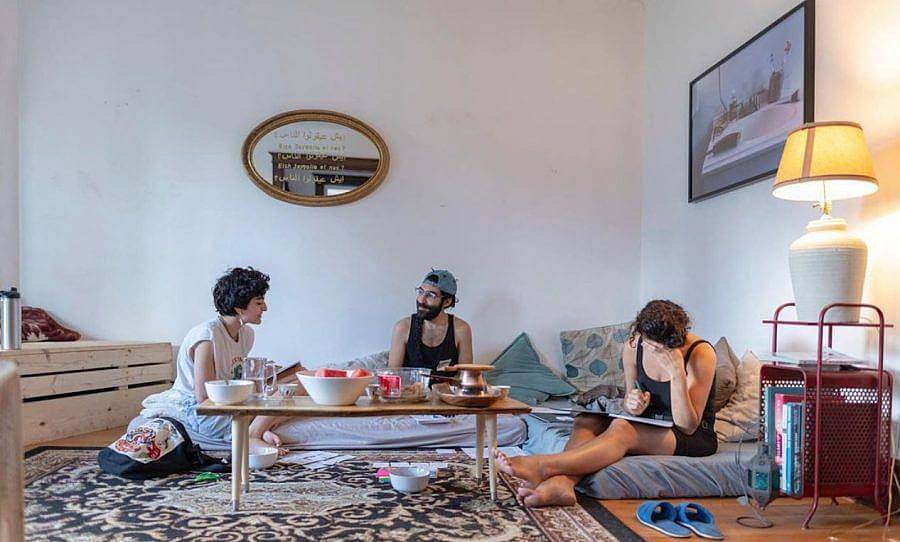 I'm under the understanding that the residency is in this process of shifting, what's happening in the meantime? 
Habibi's residency is coming to an end. This first phase will be closing in April. Its currently housing its final resident, but our program will be continuing. So instead of creating just one space, we're going to be activating additional spaces until we have a permanent residence we can call our own. We're continuing programming with ARAB, A Real Arab Blueprint, a program out of Habibi House, done in partnership with Roula David.
The second phase will be much bigger. It would be a bigger space, we would house more than one artist at the same time, and we'd own the land or space we're working within. 
What have you learned from the first phase of the residency phase? 
The current phase was a proof of concept. To see if there was a need for this thing. We've seen there's a need for this to exist. Now it's taking a step back, reevaluating, and creating the structure to build out the final form.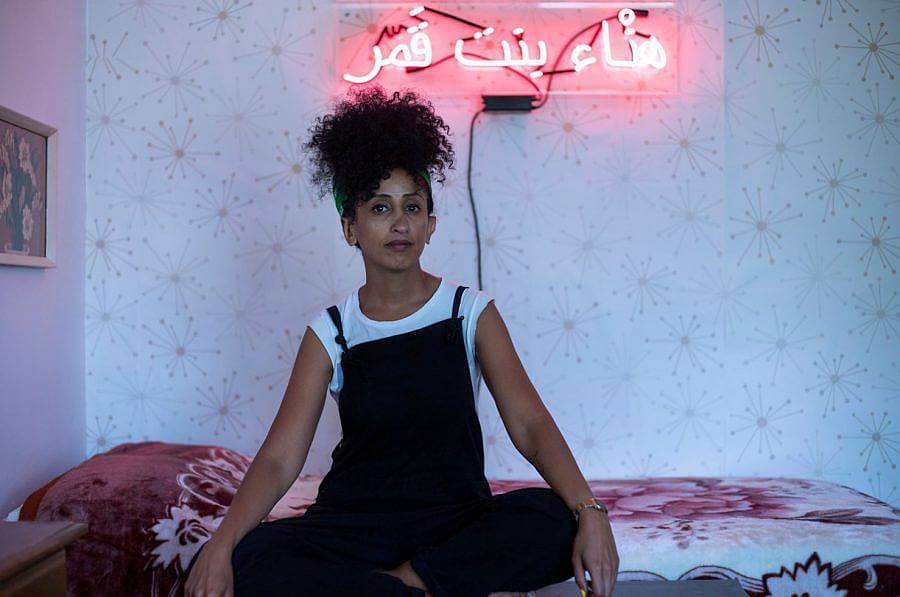 Alongside programming with Habibi House, you have a photography series of Habibi Portraits. How do you feel about interfacing your artist and curatorial practice with one another? 
As far as how where my practices intersect, I think everywhere. Both my curatorial and my visual practice are challenging structures. They're all thinking about physiography—geographies and borders—and the ways in which we cross borders and they cross us. They sit with and think about that.
Yes, there's this active re-imagining that you're doing. There's this sense of belonging that is being recreated by your work, as space making and placemaking. How do you feel about the act of making spaces where people belong? 
It's the most rewarding thing. I don't want to just metaphorically talk about space. I mean you do that within art, you create this like, this imagined space, for someone to explore an idea. You know, the artist's job is to imagine new worlds. That is sort of what we're doing. So, when I'm creating physical spaces through my curatorial practice, it is to create a sense of belonging. That is the primary purpose there, is to create, to make all of us feel like we belong—because we do.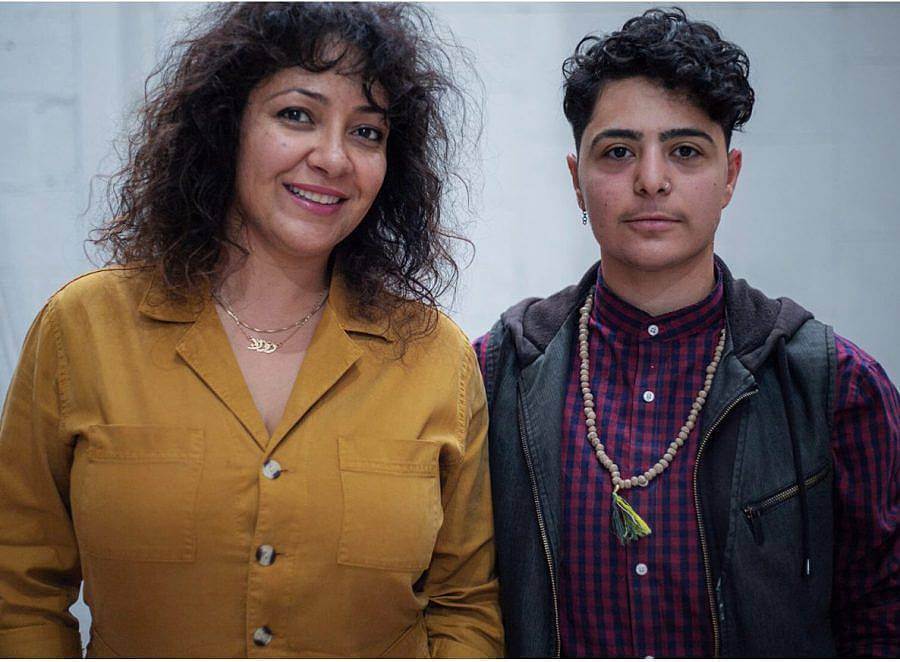 Can you talk about the voices and experiences you're centering through your work with Habibi House and A Real Arab Blueprint?
You know, we talk about these communities that I'm often working with, with Habibi House and my practice overall, as marginalized communities. I think that is one, a fucked up thing to do, to place a community on the margins, and to then label it as something on the margins is fucked up.
But what if we stopped interacting with that community, with that identity as marginal, but rather as central. What if we centralized our narratives? What if it's not a marginal experience, but it's a central experience? What if we built the geography off of that centered identity and experience. 
So that's sort of what I'm seeking to do with my curatorial work, and that's why these spaces are so successful. There's a reason 300 people show up on a Wednesday night for events that I'm hosting. It's why on a Thursday we have people driving across state lines to an event. Those things are what is happening, there's a need.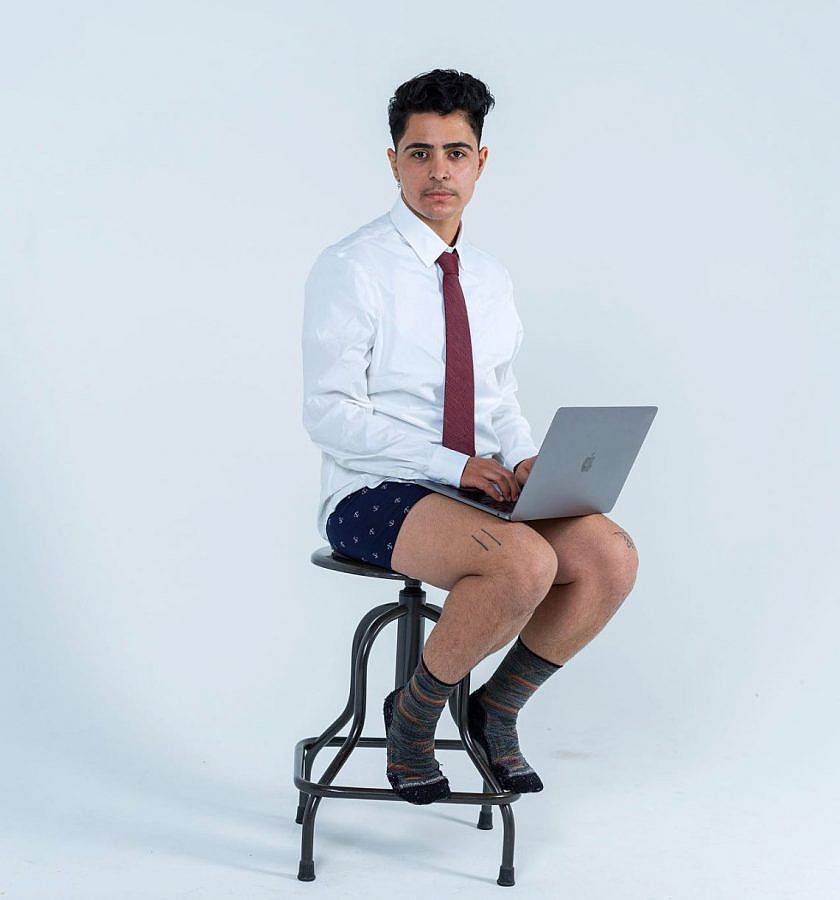 What projects do you have coming up?
So there's quite a bit coming up! February 3rd, I am the featured artist in the art exhibition being hosted by Kresge and Wayne State University, IN THE AIR II: VOICES FROM DETROIT AND BEYOND. That work will be up on the billboard on Woodward across the street from MOCAD. I'll also be giving a talk on February 9th for the project, it'll be open to the public. 
Plus, there's an opening for ARAB, titled To Make Is to Stay on February 24th at Galerie Camille. I also have my MFA SAIC Thesis show opening on March 3rd. My thesis show will include sculpture, sound, photo, installation, responding to the themes that we've talked about today. Plus I have a duo show with artist Shterna Goldbloom at Galerie Camille opening on April 7th.
Interview composed and edited by Joan Roach.