Tell us a bit about yourselves and your collaboration Ficus Interfaith
Ficus Interfaith is two people. We live in New York City; Raph in Manhattan and Ryan in Queens. We love it here. We spend a lot of our time together in our studio in Queens where we listen to WQXR and make art. We have a second studio in Stone Ridge, NY (brand new!) that is about 2 hours north of NYC near where Raph grew up. We are very excited to begin some large scale projects up there in the near future.
We began collaborating under the moniker Ficus Interfaith in 2014 with a series of potpourri blends for a group show with friends. We had so much fun with it and continued to meet and develop projects. Eventually that snowballed into our current sculpture practice. Ficus Interfaith is like a ship we use to explore different crafts, methods and materials. We are still two individual artists and our interests and tastes can be oppositional at times, but part of the benefit of the collaboration is finding ways to communicate together.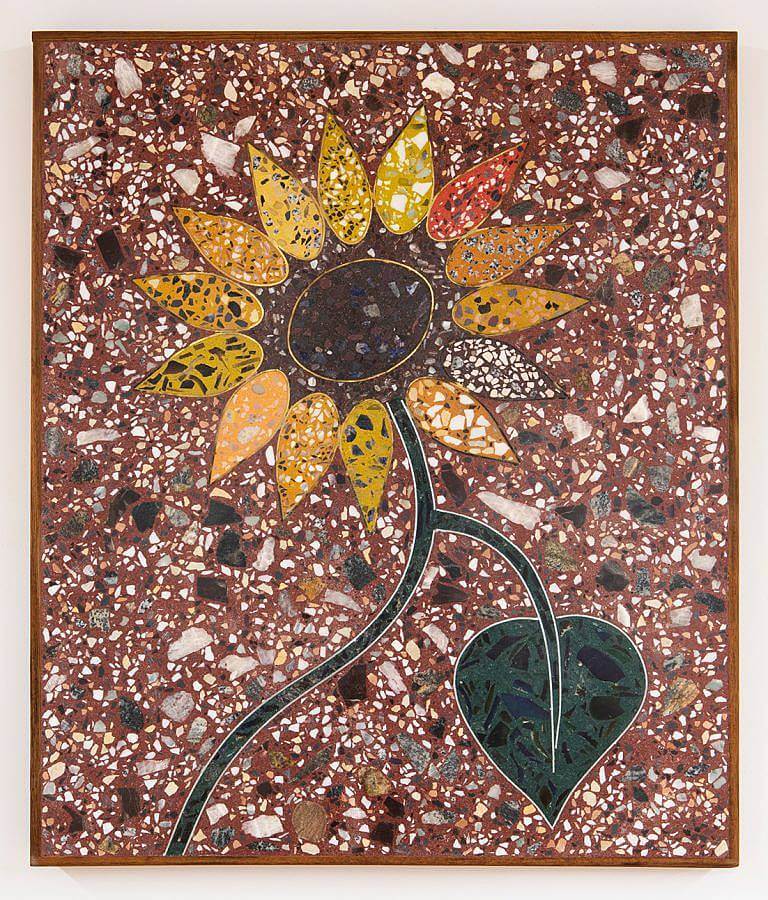 Tell us about the process and history of terrazzo. How does it function as a central medium in your work?
We stumbled into terrazzo as a medium while researching Roman mosaics. We fell in love and never looked back. Unlike mosaics, terrazzo is a subtractive process. You mix everything together into a big slurry, let it cure in place, and grind it down so that the finished product is actually a cross-section of a concrete/aggregate matrix. We taught ourselves the process of terrazzo through the internet and by trial and error. Our current method involves combining dyed cement with various aggregates (marble, granite, glass, etc). We work through a "paint by number" approach, often using metal strips to create shapes, which we cut, bend, and solder to a background before we pour. Finally, we grind, polish, and seal the surface. It is a laborious and rewarding process that allows us to combine a lot of the things we are interested in: craft, history, permanence, natural resources etc.
Describe the significance of the more specific physical matter contained in your terrazzos.
Something inherent to terrazzo and one of the things that drew us to it in the first place is that it was historically made with the scraps and end pieces of larger pieces of marble. This legacy is continued today by the large aggregate distributors who use post-consumer and post-industrial material to create their aggregate. On an individual scale, we saved all of our own glass bottles for a year to use in our terrazzo works. We have also saved olive and cherry pits and oyster shells from parties to include as aggregate and both have a bowl in our freezers full of peach pits, date pits, and more.
We have shells and coral, petrified wood from our trips through the American West, deer bones from the woods behind our Stone Ridge studio, and many many other things with significance that sit in our Rock Library alongside the standard terrazzo aggregates. Introducing these elements into different artworks is part of the symbolism and wonder of terrazzo. It is a way for us to pour a little bit of ourselves into the art.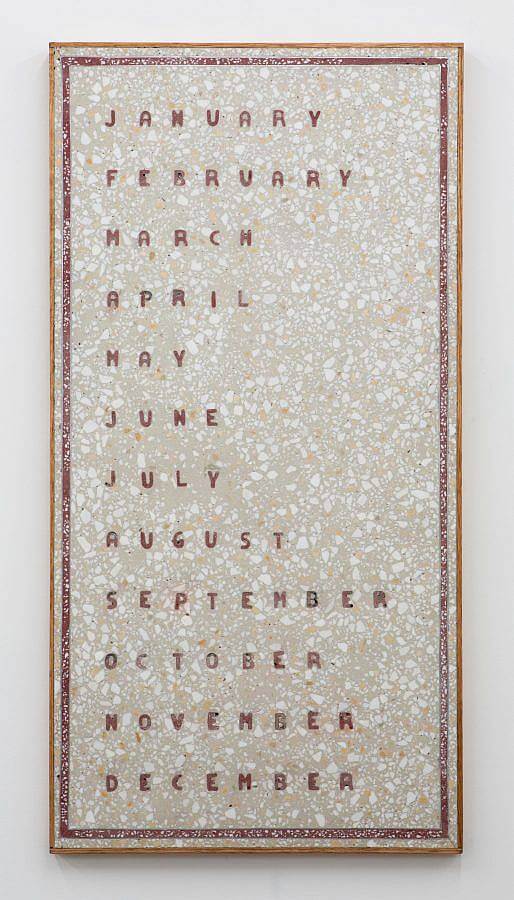 What artists have you found yourselves inspired by lately?
People on Tiktok
What are you able to achieve through a collaborative practice that is different from working individually?
We believe that when you're making art alone, you can operate a lot more intuitively because the creative decisions happen internally. When we make creative decisions together, we are forced to articulate the decision to one another. This allows us to achieve a special back-and-forth which in turn, forms itself into its own "third voice".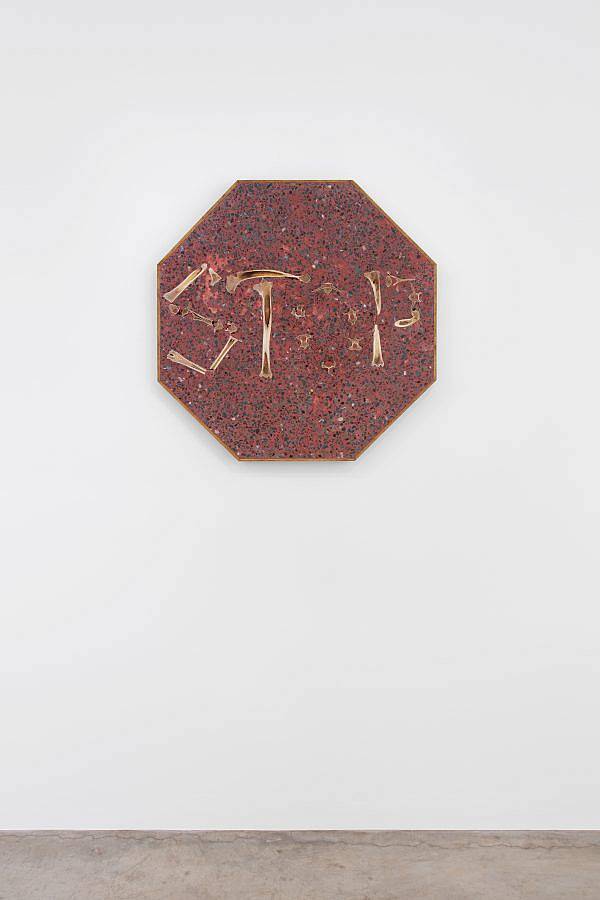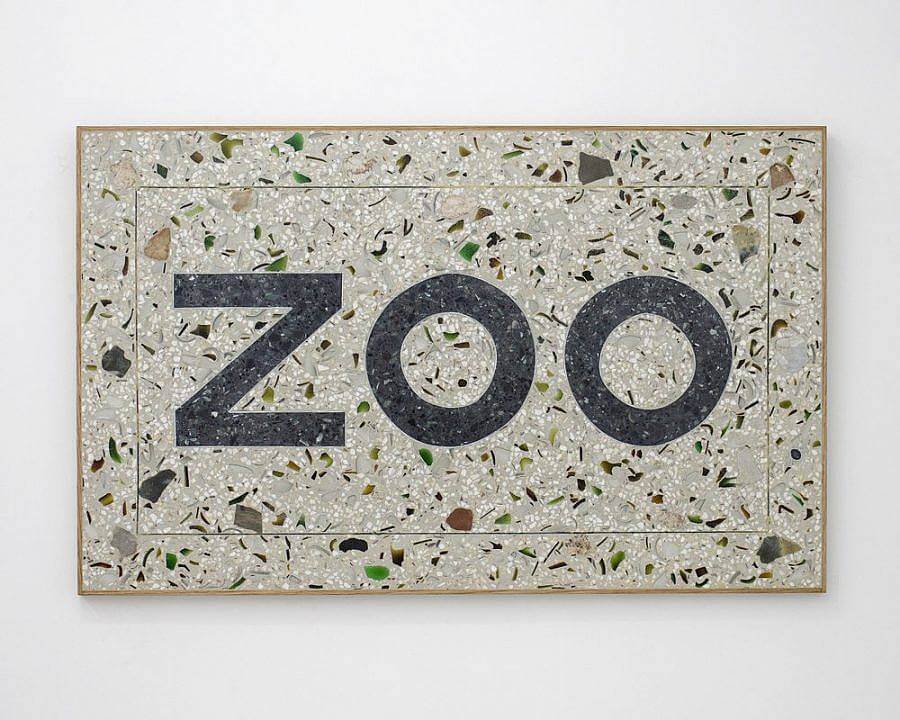 What ideas were you exploring through signage in your recent exhibition at In Lieu this past September?
It started with a conversation about how road signs are used in post-apocalyptic movies. Often a fallen city's sign will function like it's gravestone, the protagonists approaching cautiously on horseback on the highway or cutting through some overgrown vines to reveal a piece of metal with faded letters. . . The works we made for the show were all non-functional signs as in – they described places and ideas beyond the gallery. We fantasized about plucking signs from an empty city to hang in our homes as well as installing our signs in current cities.
What other mediums are you curious about exploring in future projects?
Cast Iron
Butter sculpture
Plaster sculpture
Land Art
Fountains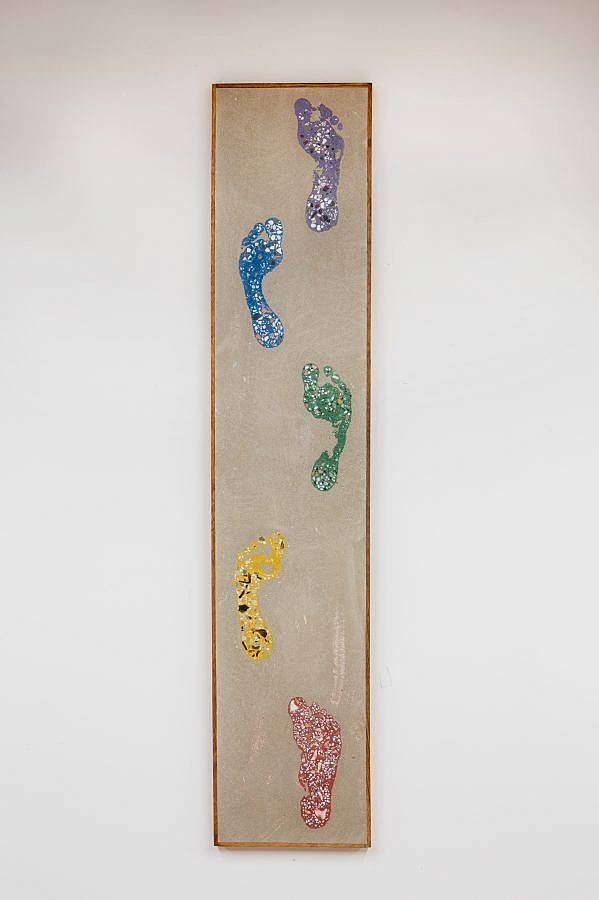 Can you share more about how you use your website, My Brother's Garden, as a means of documenting both the sculptural and research practices of Ficus Interfaith?
When we begrudgingly decided to make a website for ourselves, we tried to think of a way to keep it fun, so we said, "no rules and no talking about it". We decided we would only contribute to it independently. It serendipitously turned into a place to show each other inspiration and a place to document work.
Tell us about your studio space!
The Queens studio is a basement space in a townhouse with our own private entrance and a backyard that neighbors a junkyard on two sides. Inside we have whiteboards set up everywhere to keep track of stuff, a Pittsburgh potty, a slop sink and some folding tables to work on. There is a decent amount of space but no natural light. At some point an addition was put on the house so there is a large extra storage space that was not in the original listing. We keep our Rock Library in there and use it to store materials and old/dormant works.
Our studio in Stone Ridge is still a work-in-progress, but something we are very excited about. The building is a pre-fab metal shed on the side of Route 209, an old rural highway that still functions as the main street of Stone Ridge. The studio is big for our standards- with nice high ceilings and a roll up garage door. At the moment we are using it for the more messy parts of our terrazzo process- the grinding and the polishing. In the future we plan on installing a full terrazzo floor and a composting toilet along with some more deliberate landscaping and a driveway.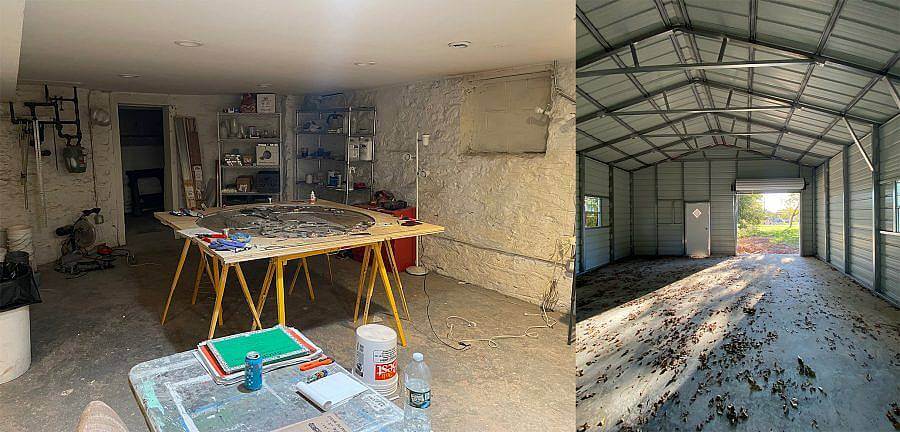 What are you reading right now?
Carl Sandburg – Rootabaga Stories
Epictetus – A Manual For Living
Cixin Liu – The Three Body Problem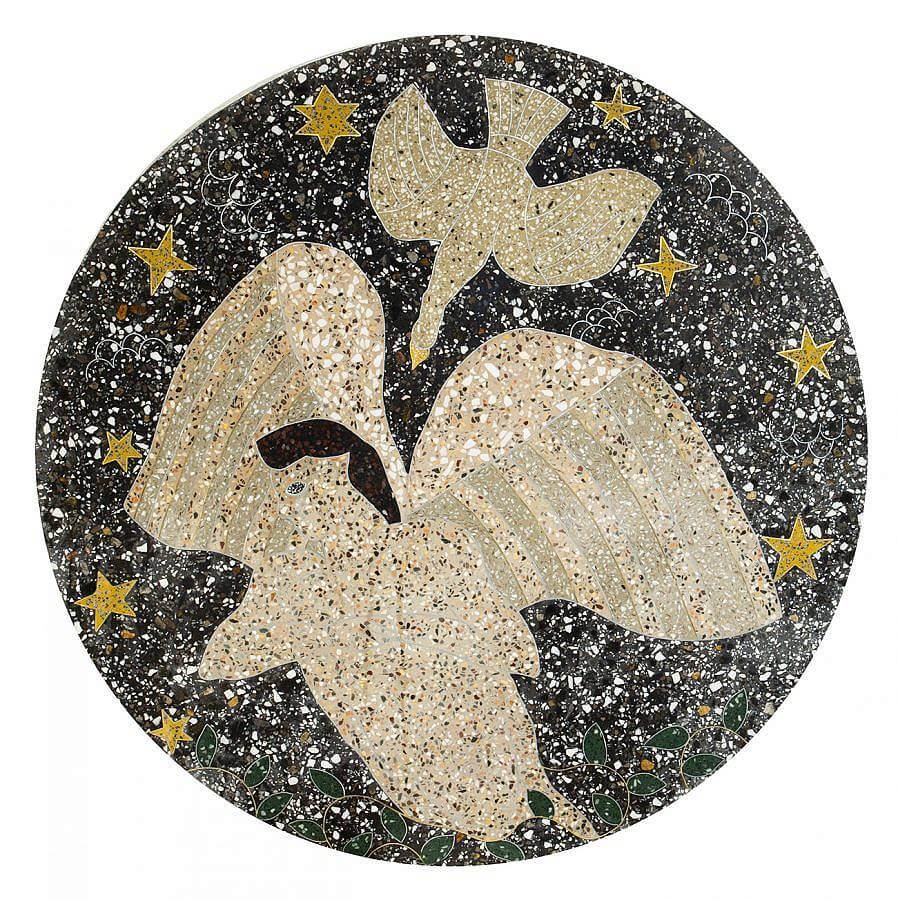 Any upcoming projects?
We are participating in Frieze LA with In Lieu gallery in February. They are doing a two person booth with us and Pauline Shaw in the fair's InFocus section. After that we have some terrazzo works in group shows around the country- at the University of New England in Maine and Baader-Meinhof gallery in Omaha. And as always you can keep up with our commission work on our instagram. We have some big residential projects underway for Summer 2022 that we are very excited about as well as some special things planned for our new studio in Stone Ridge, NY
Interview composed and edited by Ruby Jeune Tresch.