Tell us about your work and what kinds of things are influencing it right now.
Right now, I'm very into the idea of deconstructing my own perception of how my work needs to function. I feel like for the last eight or so years, I have had a very "traditional" way of looking at how to be a stylist. Like, always doing either commercial work to earn money or editorial work for some sort of credibility.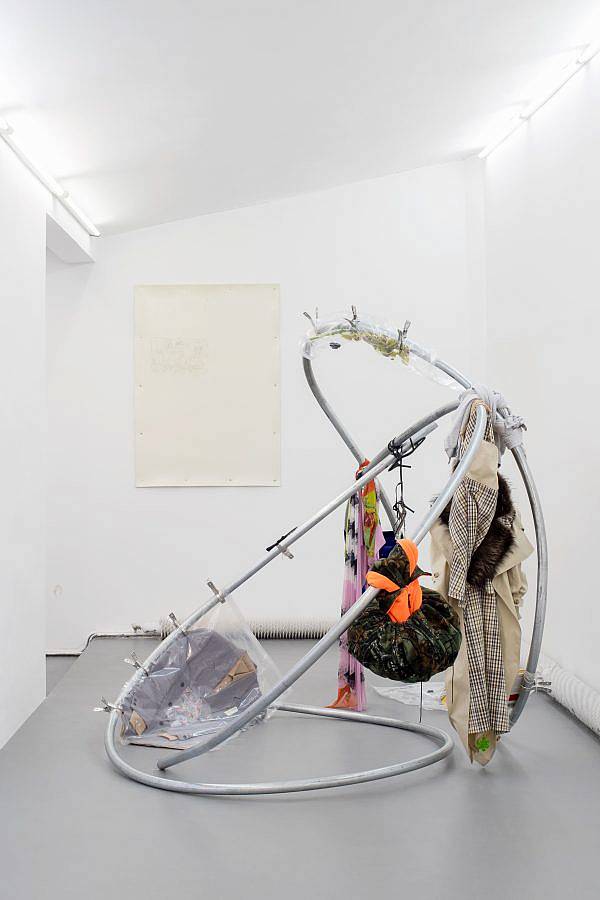 Now I'm fuzzing up and blurring out the lines of how I should work. For example, I recently participated in an group art show in Prague, for which I was invited as a stylist, not an artist. I tried to apply my styling onto metal pipes, instead of a human body. It was also my biggest attempt at a very personal and emotional styling visual. The piece is called My father has full-sleeve tribal tattoos and is a sort of visualization of how it felt meeting my father recently for the first time in 22 years.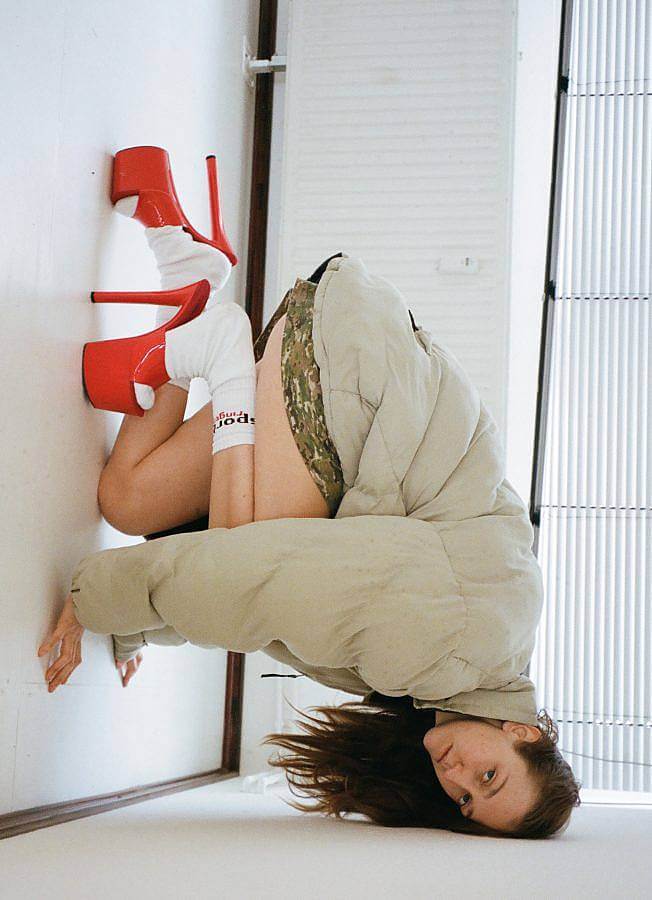 How has living in Berlin and Stockholm affected your work?
Living in Stockholm for ten years has shaped me into a very organized and, in some ways, very sufficient person. Stockholm is a city whose structure and mentality is based up on the idea of "success" and achievements.  This creates very productive humans, which I can appreciate, but it has a tendency to restrict a lot of people from making decisions not related to money. I don't think making money should be what drives you.
So, I live in Berlin now, a city of "free spirits." In many ways, it is the complete opposite of Stockholm's mentality. Here, people are not stressed out on Mondays, because maybe Mondays don't even exist. Time here is fluid and it leads to relaxation. And then again, sometimes people here are too fucking chill and it freaks me out. Stockholm made me strong – Berlin made me free.
What's your absolute favorite place in the city/the world to be?
At the moment, it's definitely Berlin. I don't feel so much like traveling the world right now. The world is in a strange state, I think people should travel less.
I already travel so much with my work, and Berlin is giving me everything I want. Sunshine, gym time, sexy times, biking around in all the big parks and my own private garden to have breakfast in in the morning.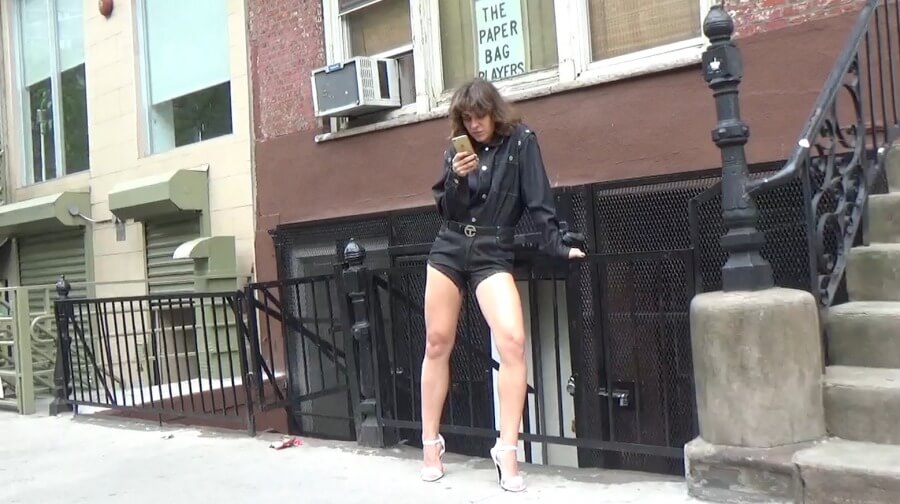 What are you listening to right now?
At this very second, I'm listening to a beautiful new mix my most recent ex-lover and I created together for my latest performance for AMAZE, my art/fashion project. I performed it during Copenhagen ArtWeek and it's about a communal coregasm.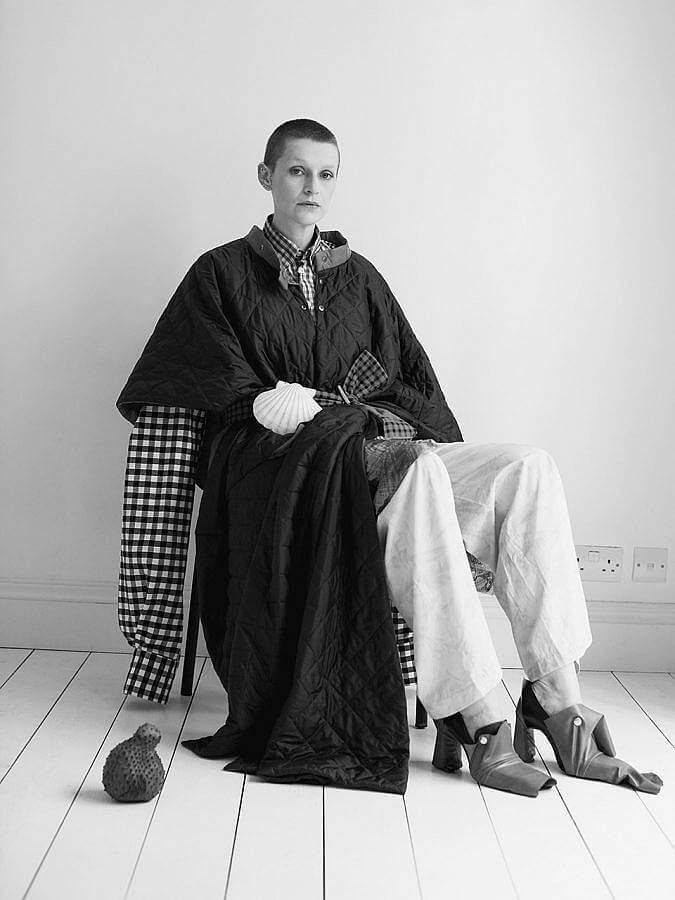 What was the last collection you saw that stuck out to you?
Honestly, I'm a big time sucker for Demna Gvasalia – what he's doing with Balenciaga blows my mind away. A major genius. I loved the latest collection, the one before that one, and I will most likely love the next one too.
What is your dream project?
Hopefully, in the very near future, I will be setting up entire productions, where I style, cast and create rooms for people to meet and heal.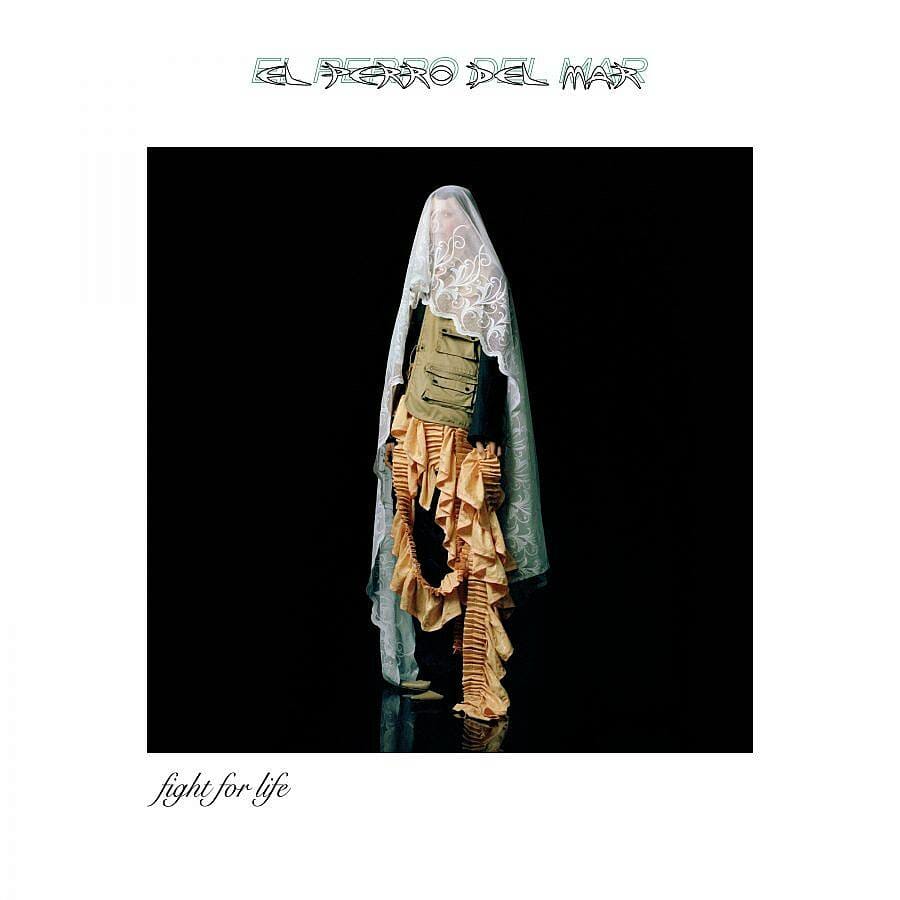 If you hadn't become a stylist what do you think you'd be doing?
I would most likely be doing something else creative – maybe a writer, a poet, a designer, or a farmer. Who the fuck knows, I would most likely be a stylist in some way. But I will also do 10,000 other things, as the true restless little Gemini I am.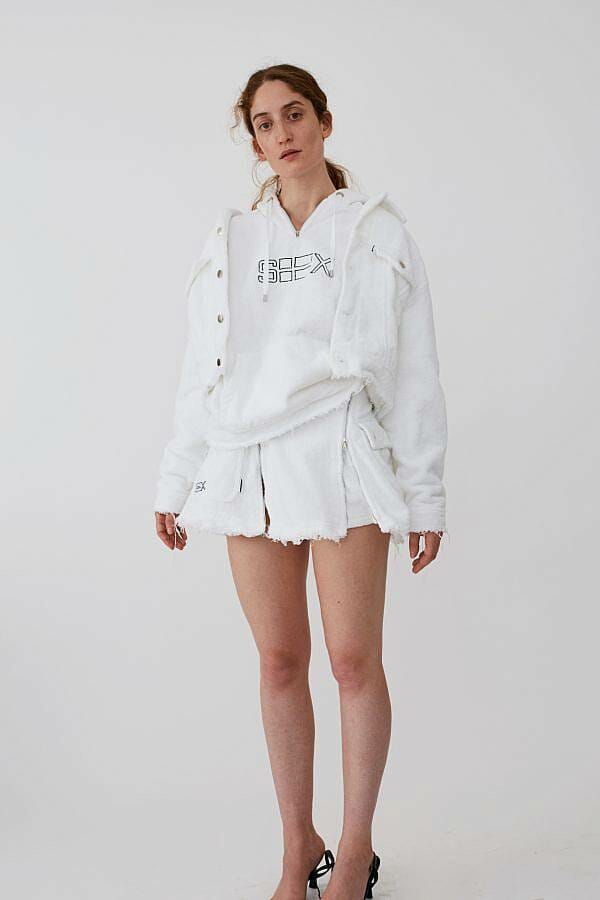 Can you share one of the best or worst reactions you have gotten as a result of your work?

For a long time, people in Stockholm would refer to my work as "arty" or "avant-garde" which would annoy me to pieces. Looking back now, I can appreciate the fact that people were not ready for what was going on in my mind. But very recently I had the poet Nat Marcus write a little poem about my work and it brought me to tears. I have never felt more understood in my work. Maybe it is getting stronger or easier to understand, or maybe I'm finally interacting with the right humans!