Tell us a bit about yourself and what you do
My name is Nicholas Zepeda, I'm from Chicago and I did my undergrad at SAIC. I grew up in Gage Park and Ashburn (like 2 miles east of Ford City Mall). 
Right now I'm working Communications at Public Media Institute, with Nicole Marroquin on the Diana Solis Archive prepping photos for exhibitions, and as a research fellow at Harold Washington Public Library. It's a lot but it's all art related which took some time.
I mostly make graphite pencil drawings but my practice is about showing them, so I've made frames and videos and installations. My reason for making anything has always been to walk through ideas I'd otherwise avoid thinking about, and working in projects lets me get more specific. The idea is to over time document the process of finding community, and to think more about what owning that documentation means. Most of my projects are site-specific.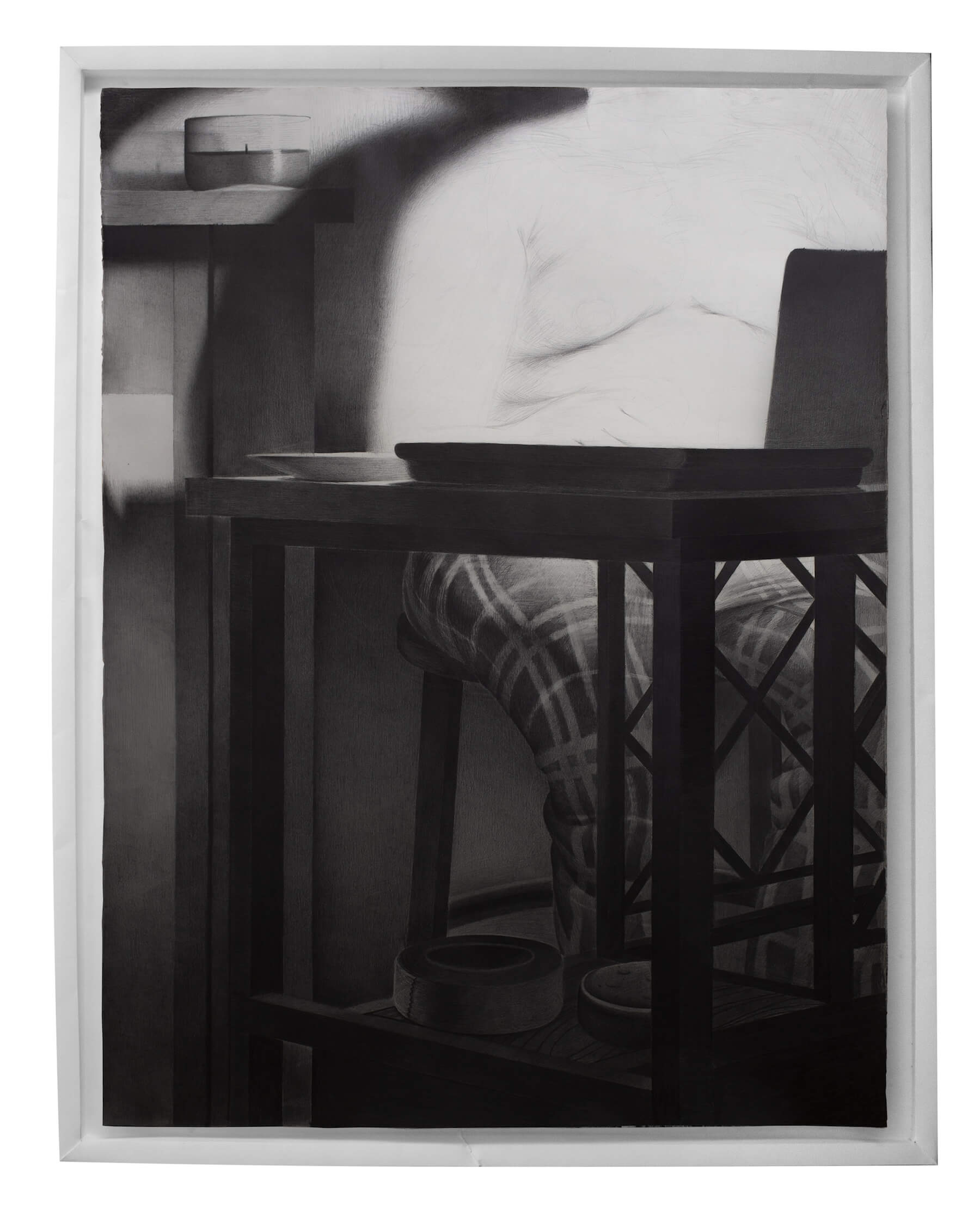 You have a solo show, How To Cook And Why, opening this month in the UK. How did this come about? What was it like preparing for this show?
It was towards the end of a really busy summer- it started with a DM to be in like a 20-person group show from a curator (Lisa Boudet) at one of Moosey's old locations in London. I ended up sending half of this project where its one group of work split and exhibited in two locations: I can lift a car. Moosey's director (Frazer Bailey), ended up seeing it and offered to sell a PDF of basically all of my last solo show Neighbors– which had fully drained my savings to do the way I wanted.
I had just got back from a residency, but now I had some money and no job so I was like 'oh, I should try to say no to everything now and just focus on something', and the offer was there for a solo show so I said yes.
Instead I basically fell into a hole and didn't leave the house for three months. What dug me deeper and then back out was realizing I could teach myself how to cook. I hadn't learned yet despite living alone for 3 years, and when I brought food with me to my friends' houses I had a fun thing to talk about (…mhm). I then realized I had been doing the same thing with maintaining a conventionally-successful art practice and not being present in my own life, so in unpacking the most 'post-grad tumbling-down-the-stairs' scenario ever was where the ideas for images came from.
Eventually I did start having a super awesome time, and that brought a lot of changes to the show in the last month of working. I made everything in my living room (kitchen? Its kind of just one room) and every image is a different scene from my apartment. The way text and light sources are used in the show is something I've been really excited about.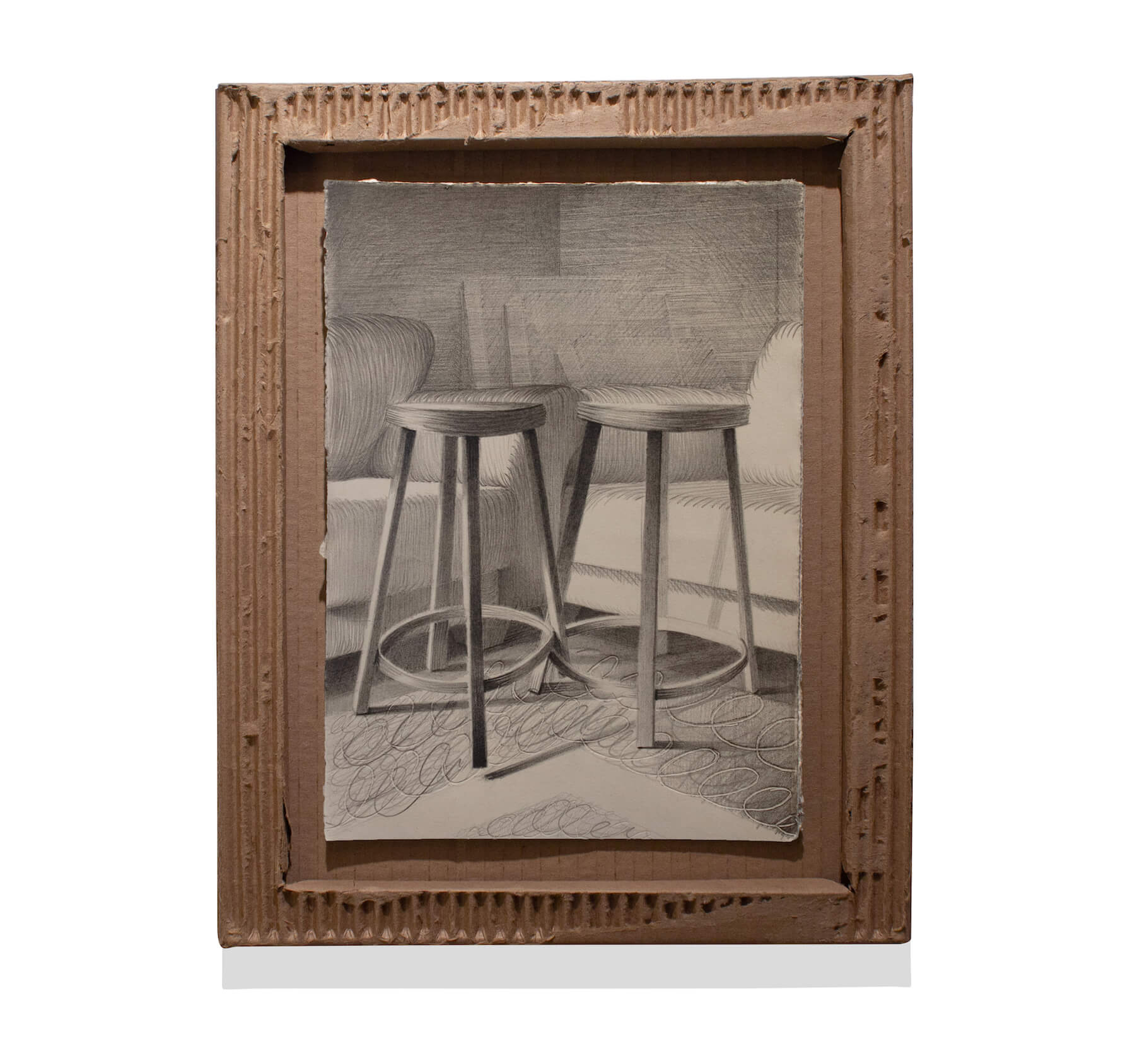 What's your go-to studio snack?
I don't know how this happens considering I'm constantly distracted in the studio but I usually forget to eat a lot. I do have snack eras though, my friends put me on to Aldi's buckets of eclairs recently. I think I'm more of a beverage person. I like anything I can put a bunch of ice in; coffee, shirley temples, lemonade…water?
Tell us about the videos you currently have on the homepage of your website
Right now there's two:
The first one shows me watching an ad for Skowhegan, finding Mind Control Made Easy (1999) by Carey Burtt, and then filming myself making cookies. The second one shows an Etsy-d chef's hat being thrown onto the ground, and holds on that frame for about 25 seconds. Both end with title cards with the exhibition name, date, and location.
The videos are so much fun- I made them because I didn't want to make a second catalog of drawings to be posting on IG; I just wanted to focus on my one body of work. I was like well, if I'm afraid of posting anything now because it feels like I'm manipulating my friends to bring up my engagement so that the algorithm recommends me to other people in a pattern that conveniently builds up to a press release, then let's just do a really artsy series of commercials. Then I could space them out as much as I wanted.
The time between the videos became the starting point for what actually happens in them, and that as an experience over time felt like it introduced the show in a way that feels so much cooler and subjective than what currently seems available. Now they live on my website.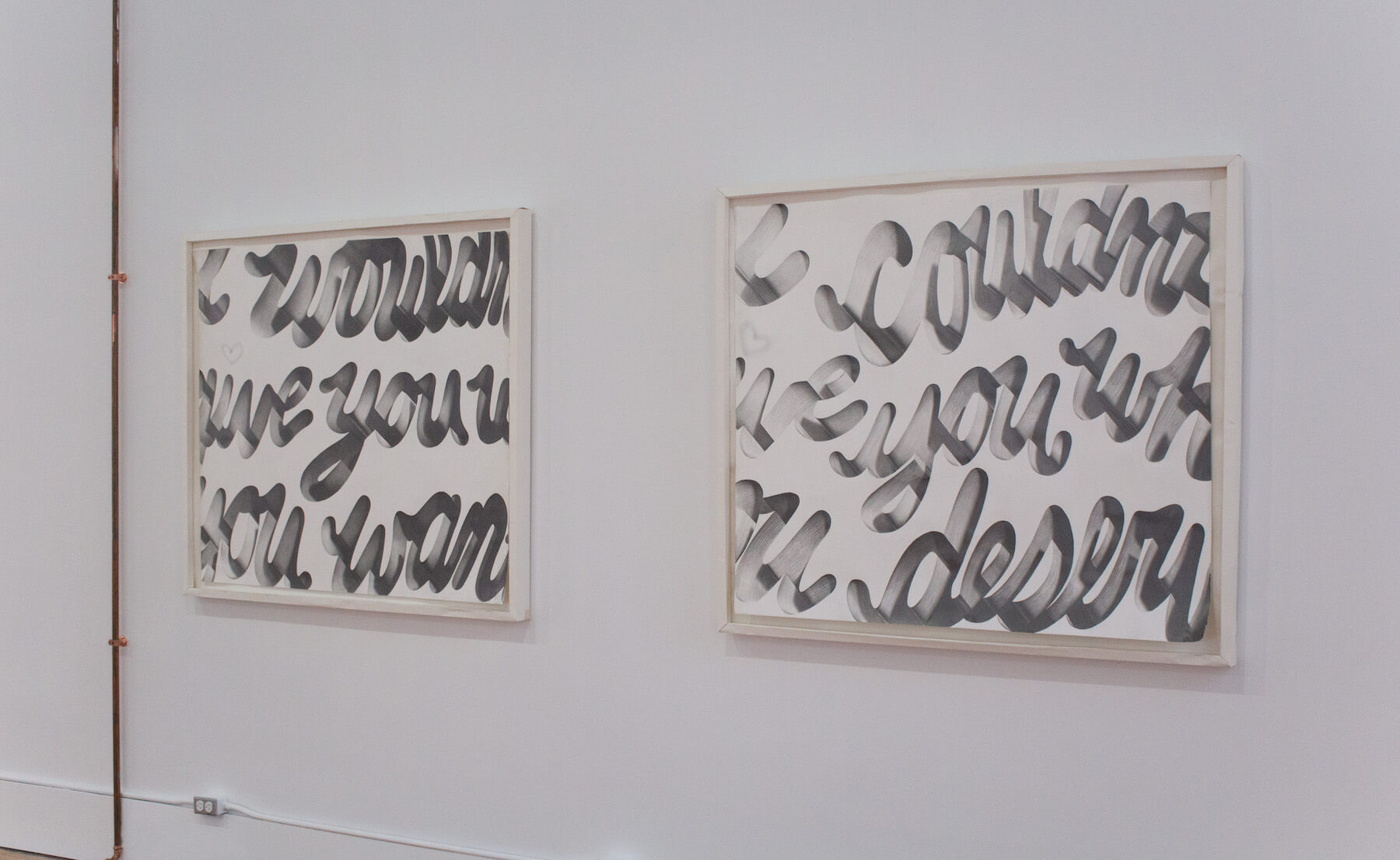 Tell us about your experience at The Macedonia Institute residency, which resulted in a show at Co-Prosperity Catskill
Oh yeah February was super intense. I've never had a roommate before and I usually work alone, so to do a two-person residency in the woods with someone I hadn't really met before (Juan Arango Palacios) was a big leap of faith. We had some laughs, made good breakfasts, got stranded in the dark, and watched all of Euphoria in a beautiful home. I've never slept in a bed so nice, I'm really grateful to TMI for having me.
Nick Wylie, who runs it with Paula Volpato, had worked with Juan already and commented on their post for us to check out the gallery. They basically offered us the show on the spot on the first day of our residency. There was a spot in their programming for March, so we were just filling in. I was supposed to be working on my own show but they offered to ship all the work back if we said yes, which I had fully forgotten to budget for.
The piano was already in the gallery. On that first trip Juan was going around the room taking photos so I sat down at it, and when I tried to press a key I just felt it not going down. Like when you're trying to see just how light you can press to make the smallest sound possible. I couldn't actually play so I was like 'well this is silly' and the works in the show came to me completely from that moment; they never changed in the process.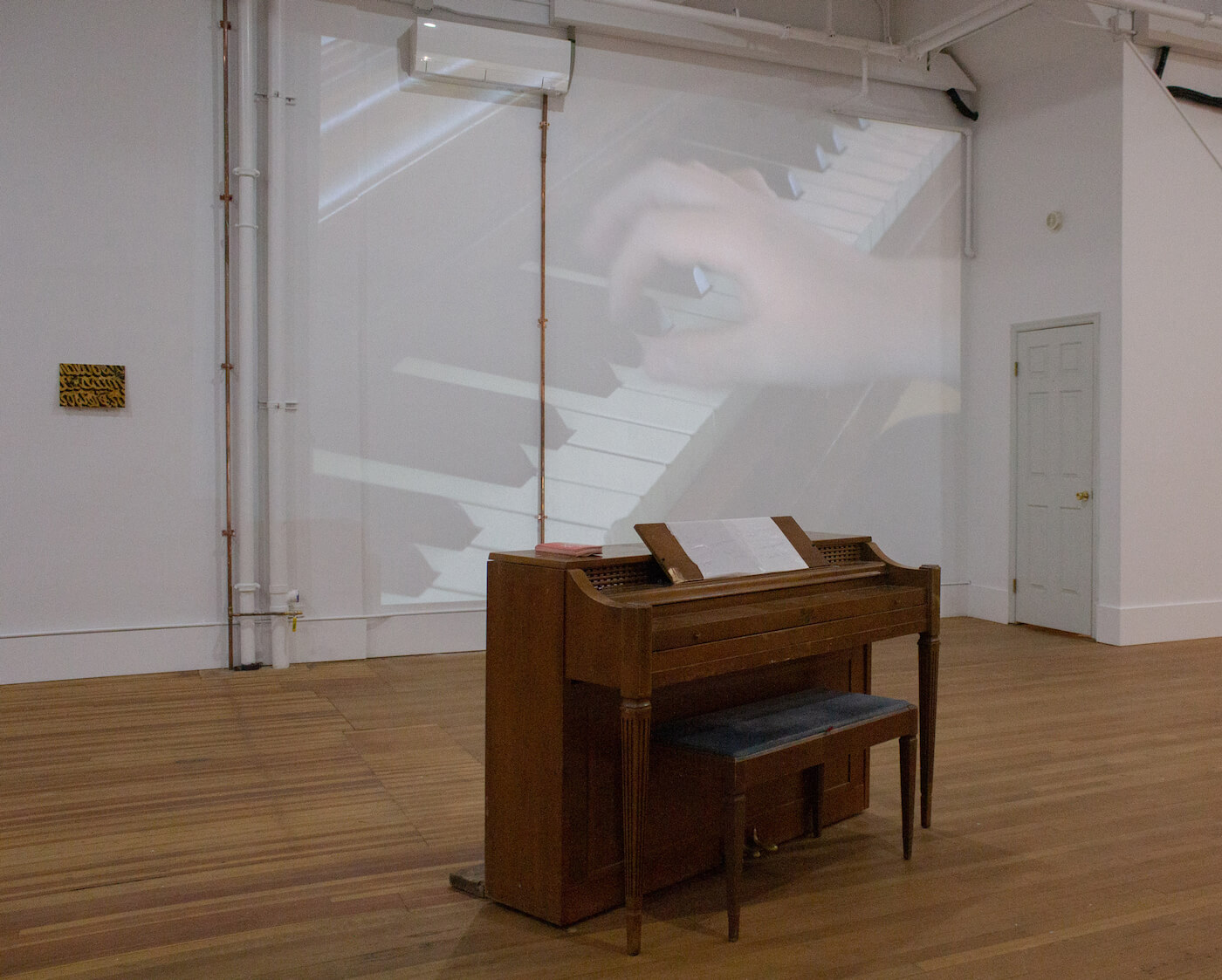 Tell us about your process for titling pieces.
I change my titles all the time; it's so much about what other titles they're being seen with. I think it's an under-discussed way of how tone happens. Tone is usually on my mind from the beginning and I think it's what every choice you make is building on, so even though it sounds kind of airy I just do what the piece would title itself. What devices am I using, are they sarcastic, are they a play on a line from a song- it's definitely corny but it works for me.
I reuse titles too; I've probably named 5 things Goodmorning. At first I felt like I was cheating but I just really like how the first song from The 1975's albums is always titled The 1975.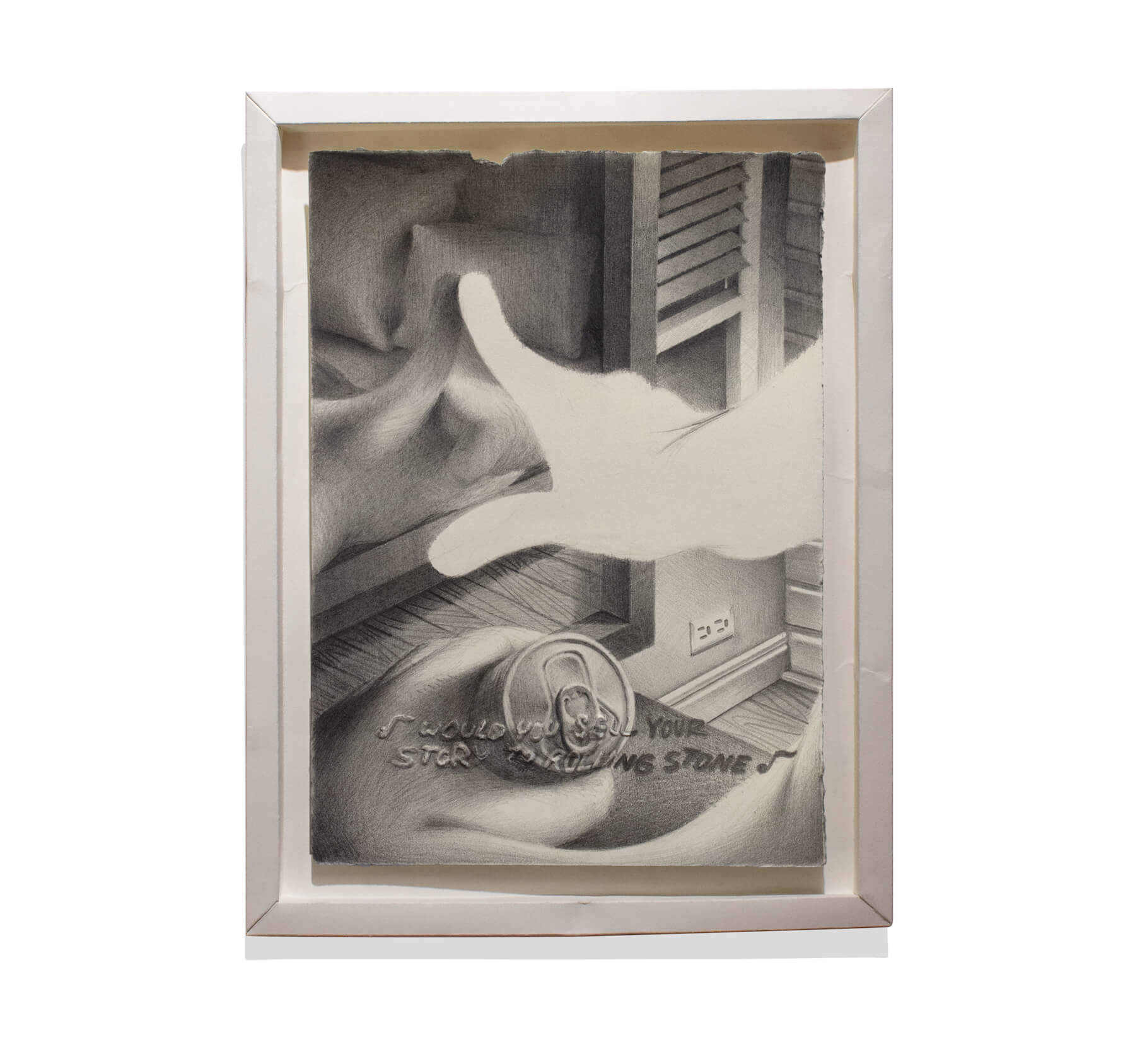 What does your studio look like? (include photo if possible)
I live in a 1-Bedroom, and my kitchen/living room is basically one room. I convert it into a studio by bringing out a big sheet of MDF onto my kitchen table to make the big drawings. The frames are a combo of the floor and the table.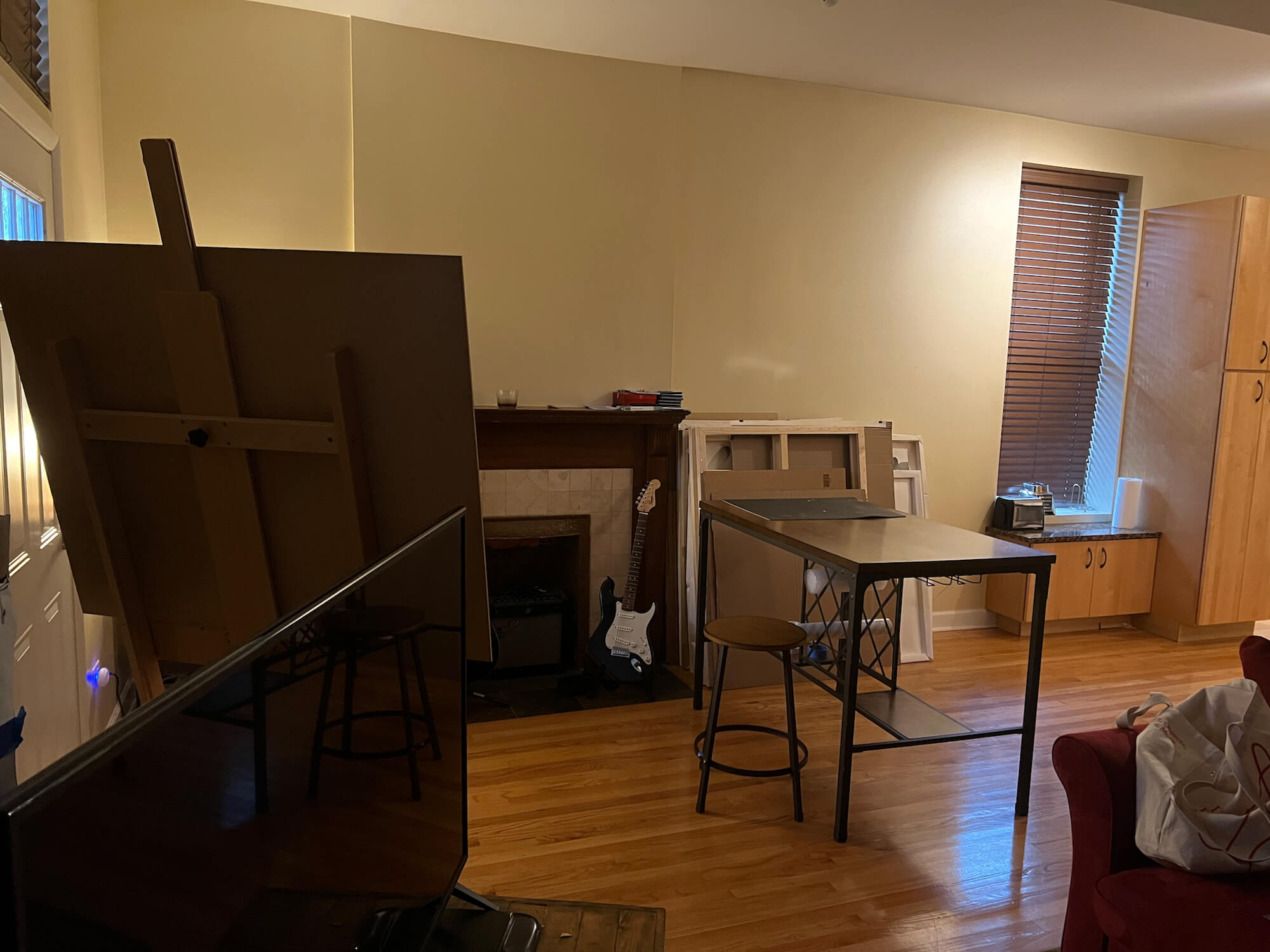 What have you been reading lately?
Anything I can google around shows: reviews, press-releases, IG discourse. I don't really read books (its not cute it's actually really not chill) but my friend Ray Madrigal does and they wrote this one day, I ended up making some decisions after reading it. I like the last paragraph a lot; "Be generous even when you are scared".  
I also have some art-theory-ish (not sure how he'd describe them) zines from my friend Ashton Williams that I keep in the studio. They're very "what is anyone really doing" but like the cover is printed inside out and the rest is done in a specific way so its also in the form of the thing- you should get one they're very grounding.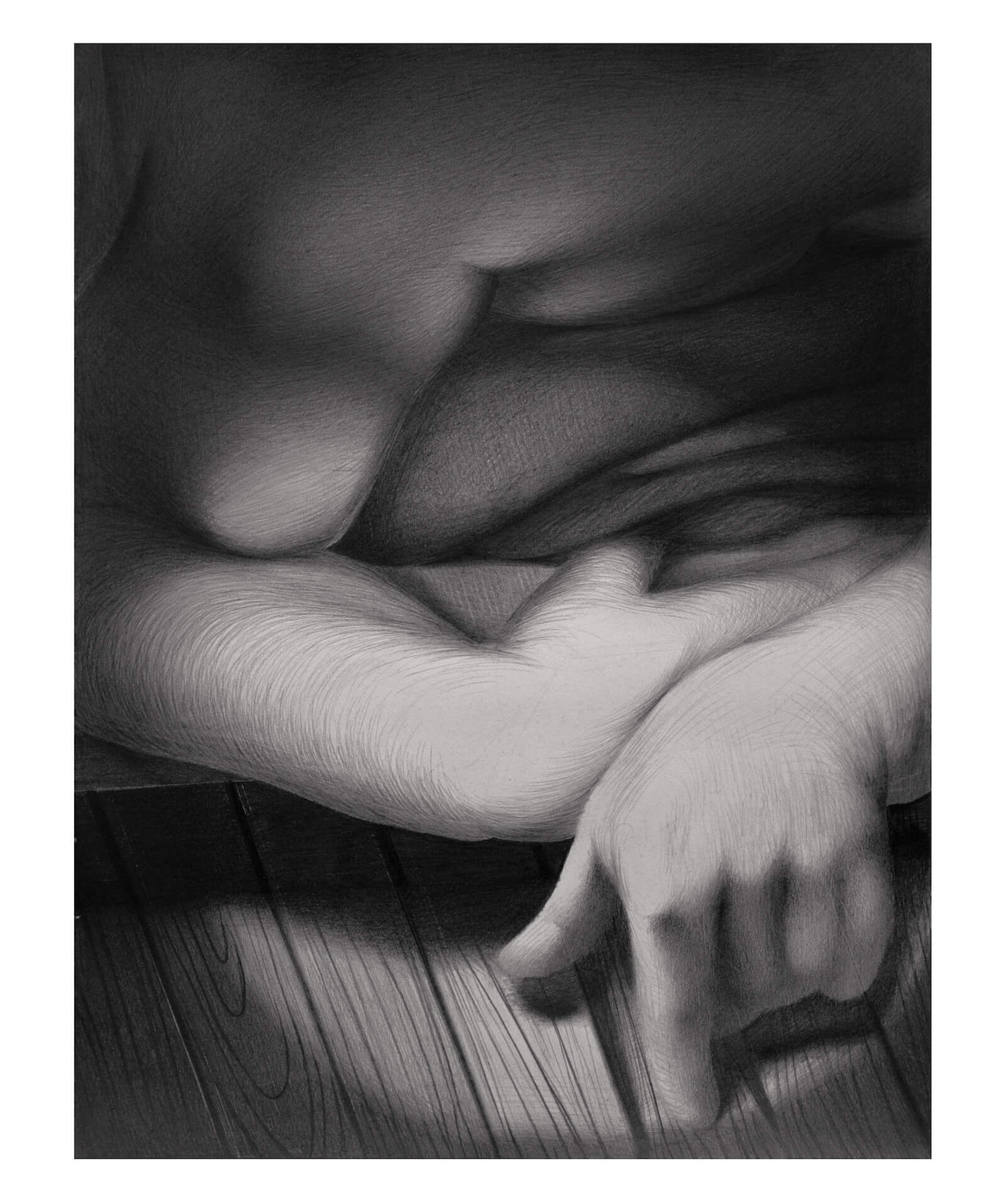 Do you have any daily rituals?
Every morning I either make a full breakfast or walk to the dunkin down the street. I'm slowly getting back to when I'd be in bed by 8PM with a shirley temple and some music out loud. It's the only time I'm not wearing headphones usually.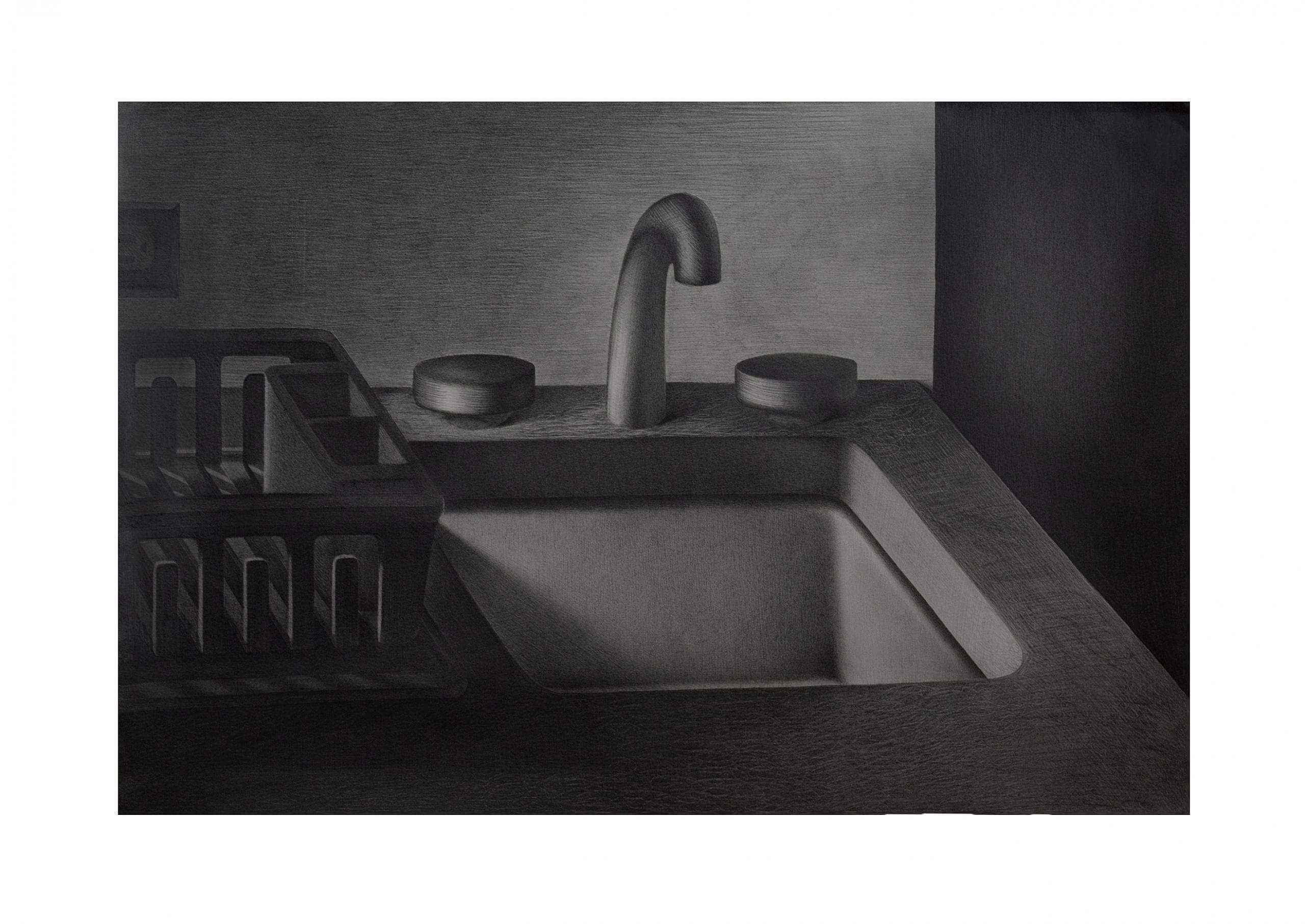 Who are some artists that you consider influences?
Tracey Emin is maybe the deepest influence in terms of 'I made things differently after hearing this person speak'. I also learned how to zoom out of myself a little more working with Gaylen Gerber in school.
Currently I think Mony Nunez is really cool, artists are so soft nowadays when it comes to doing anything even a little weird and Mony feels very punk rock to me. I heard about them through working with Nicole and it's cool to see that name pop up more.
Interview conducted by Lee Schulder
Edited by Milo Christie