Tell us a little bit about yourself and what you do.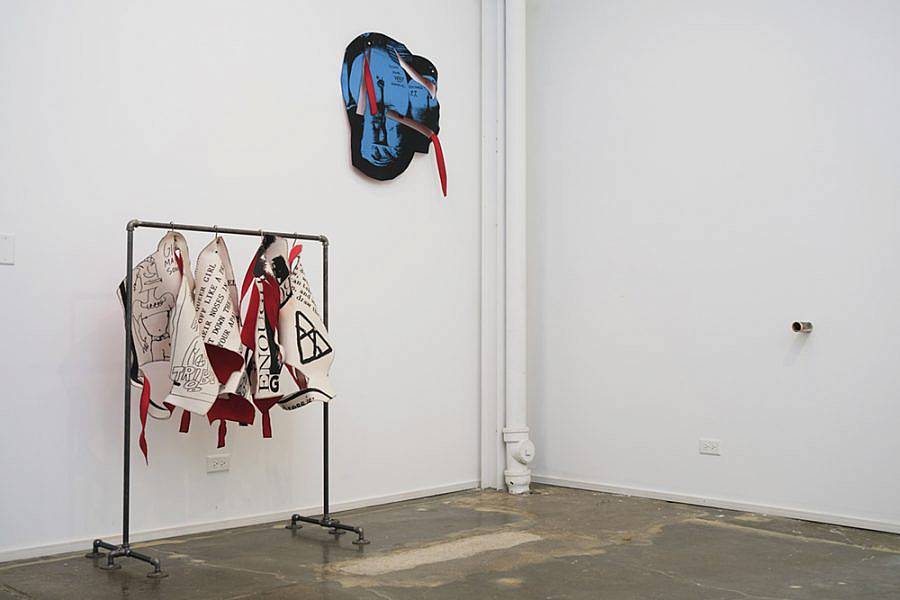 I'm an artist and writer and I research queer publishing histories. Mostly queer anarcho-punk zines of the 80s and 90s, but also lefty rags from the 60s and 70s. There's a lineage there. Most of my work comes out of that research, trying to learn from it and understand how it shapes us. Artmaking and writing are the ways that I make sense of it all.
What does being an ''alphabet artist'' mean to you?
I make fonts. I print and sew wearables for videos and performances. I write science fiction. It's not always legible or coherent. I like that "alphabet artist" is ambiguous enough to provide cover for assorted antics.
Your work spans across multiple mediums. What do you see as the common thread and/ or themes? 
I've tried mapping the different parts of my practice to see how they're all related with mixed success. But I do think that at the core it's about literacy as a radical and transformative process. Reading and writing are ways to engage with the world on our own terms. And if you can read and write the world, then you can begin to rewrite it. Paulo Freire taught us that. It has to be both an individual and collective struggle. It can be messy and confusing, but beautiful. And it's something I'm always trying to chip away at in my work, how to be in the world in a way that embraces confusion as a creative collective act. I'm more or less at peace with the mess.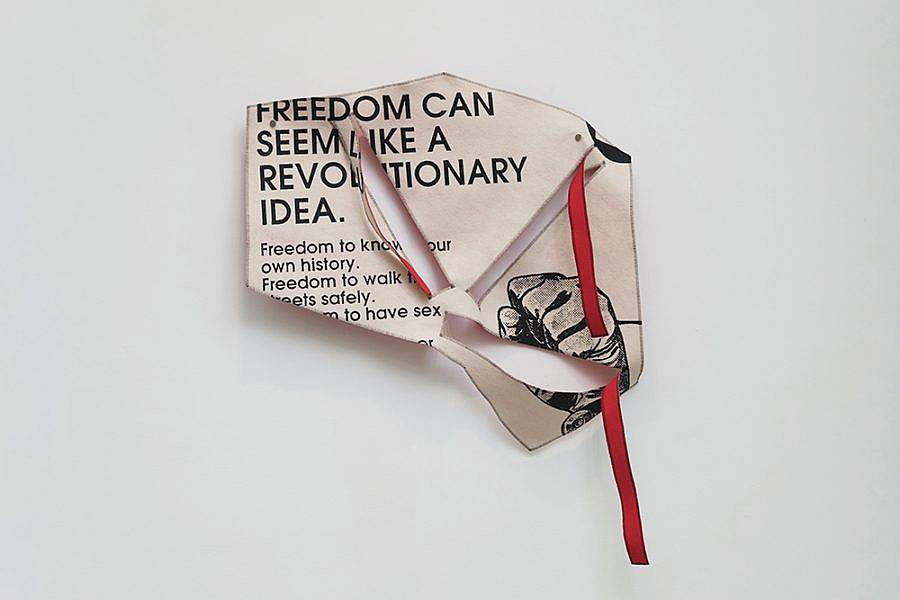 When did your interest in queer publishing begin?
I went to school in Milwaukee, cut my teeth there. Milwaukee is kind of the perfect place for fringe culture to thrive. It's just small enough to feel like you're alone but just big enough to find the handful of freaks that like the same things that you do. So it makes sense that there's an enduring DIY and punk scene. I was going to zine fests and basement shows. I was mesmerized by underground self-publishing even if I couldn't really articulate why. I didn't really get into queer publishing until I left and went to grad school across the country. That's when I started looking at not just the zines people are making today but also the histories that are often obscured and difficult to find, in part because the work is so ephemeral. And then I found out that the biggest community archive of queer zines is in Milwaukee. Like, two blocks away from where I used to live! That made me very happy. It's called the Queer Zine Archive Project. Eventually I had the chance to go back and research there.
Could you talk a little bit about your performance L/A/G/S at PAGEANT in Brooklyn?
L/A/G/S (pronounced like "elegies") is an homage to Gerardo Velázquez and the Goddess Bunny, two countercultural queers who lived and performed in Los Angeles in the 1980s. The performance is pseudo-fictional. I made these drink napkins that double as scores for people to "read" the work. The score describes the performance as a reenactment of a gig they performed together at the Pyramid Club in the East Village in NYC in 1987, but that never happened. As far as I know they never performed together, much less knew each other, even though they were both doing their thing around the same time in LA. For the "reenactment," I obsessively watched a ton of videos of them and their performances and then cut-and-paste fragments together through the movement of my body. I performed to a track of collaged audio that I lipsynched. The work is about the limits of remembering, but also remembering as "re-membering," as a creative and reparative act. Especially in the face of loss and erasure.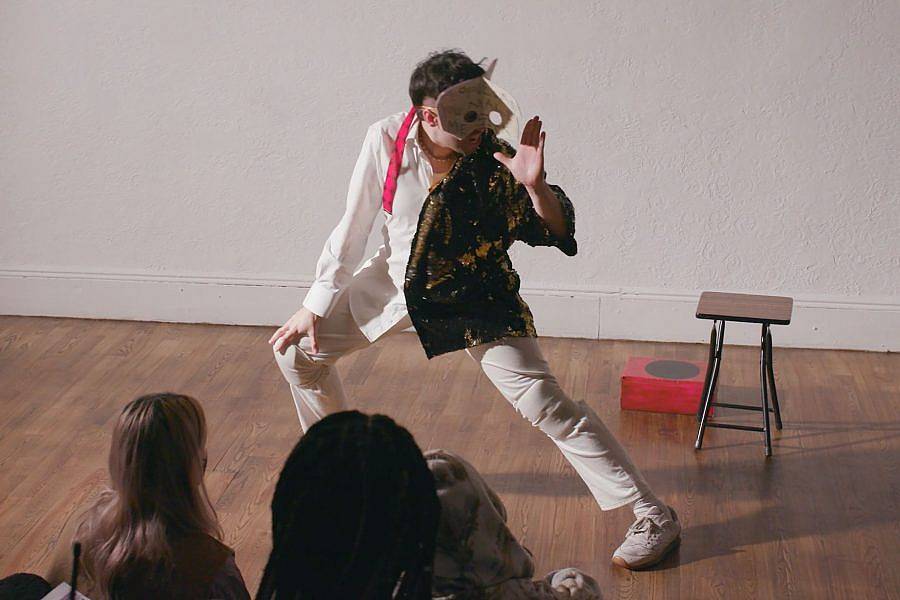 How do you go about creating fonts? What is that process like for you?
It tends to be a very slow process. I have an ongoing project of openly downloadable fonts called A Queer Year of Love Letters. Each font in the series remembers the life and work of a particular queer historical figure that is maybe overlooked or underappreciated. These have included the zine publisher Robert Ford (who published THING in Chicago in the early 90s), the civil rights activist Ernestine Eckstein, the punk musician and artist G. B. Jones, and more recently both Gerardo Velázquez and the Goddess Bunny. At first I was making one font a month. I thought I could finish twelve in a year. It's been five years now and I've only made eight, but I've found a rhythm that works for me. The people I commemorate in the project are those that I come across organically in the research process. I become interested in their work, and then it turns into an obsession. I can't get them out of my head. I need to share it with others. So the font is an expression of that obsession.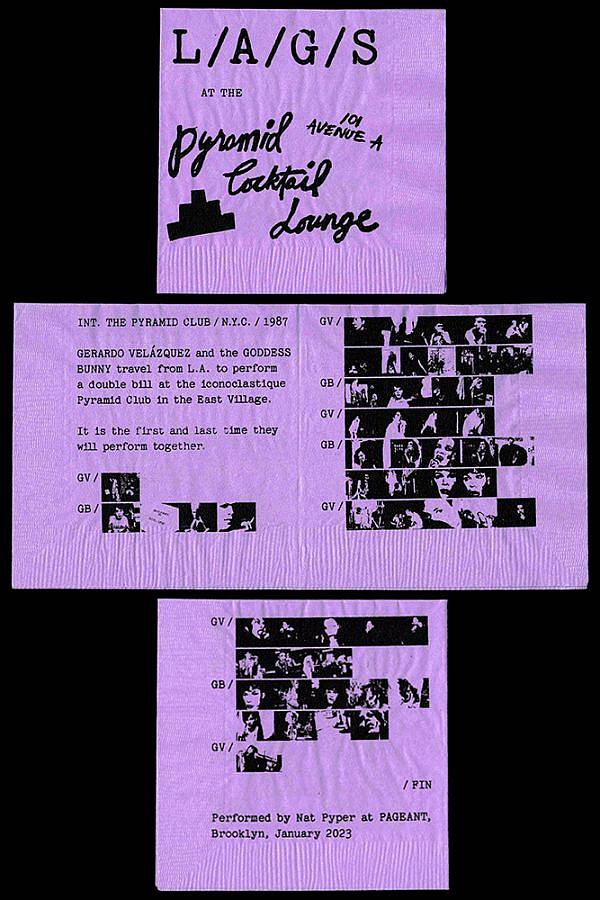 What is your approach to making wearable work?
Sometimes I say that I use language as a sieve and I push the body through it. I have a series of wearables called Cutups that are an example of this. I cut up clippings from queer zines and blow them up to the size of the body. They get really big. The clippings are screen-printed onto felt and then sewn with cutout straps. When they're worn, they effectively get pasted onto the body. So the body becomes more like a zine, but also the zines become more like a body. The two aren't so different from each other. I see a zine and I see my body: soft, fibrous, and sharp at the edges. It's more than metaphorical. Bodies and language are mutually constitutive.
What has been one of your most memorable performances to date?
Last year I did a small reading-performance at the closing reception for a G. B. Jones retrospective at Cooper Cole in Toronto. After the performance, there was a tribute show where a local band played covers from her band Fifth Column. G. B. was there. I'm a huge fan of her work, so that was a thrill.
What artists are currently inspiring to you?
Giovanni Battista Piranesi's prisons. Hélio Oiticica's Cosmococas. Gloria Anzaldúa's transparencies.
What have you been listening to?
Ryuichi Sakamoto's finale for the Barcelona 1992 Olympics.
What is your studio setup/ workspace like?
I have a home studio that doubles as a dayjob work space, so I spend different parts of the day in different spots. Since it's "shared" space, even though it's small, I try to set up different psychic zones. On good days, I'll spend a couple hours in the morning on the studio side before starting work, and then maybe some time at the end of the day, too. It's where I write and sew and sketch and collage. When I need to screen print, I'll go to the Lower East Side Printshop. Anything that I can't do at home, I'll look for a community space or fabricator that can help me make it.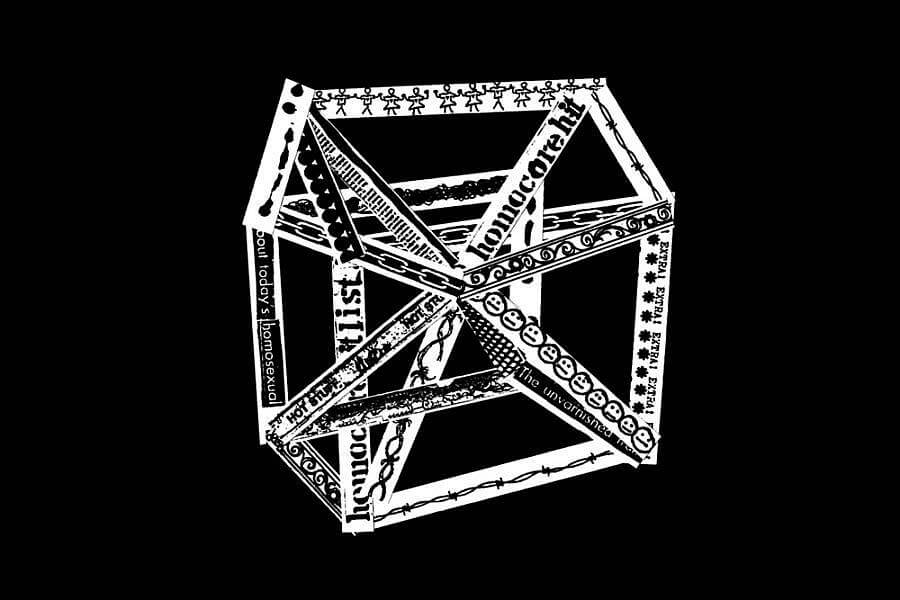 Have you seen any shows recently that are exciting to you?
There's a show of Doyle Lane's Weed Pots at David Kordansky Gallery in NYC. They're all these very small pots that can fit in the palm of your hand and they each have an aperture at the top just big enough for the stem of a weed. I'm still processing it, but I was moved by the sheer amount of pots in the show, close to one hundred, the variation and iteration, the commitment to deeply exploring one idea or medium. This dedication to an obsession. His work fudges the line between fine art and craft in a way that is really inspiring.
Any upcoming projects you are excited about?
For the past couple years I've been trying to split my time between "writing" years and "making" years to organize my work and time. This year is a "writing" year. I'm finishing up a manuscript for a sci-fi novella that satirizes my experience with archival research over the past few years. That'll be published by SPEC/FIC, a small press in Montreal. I'm also in the process of writing a script for a performance called The Sequel to an Anarchist A about grief and literacy. That'll debut next spring in Milwaukee. And now I'm itching to get back to making…
Interview conducted by Ben Herbert, edited by Emma Kang James.