Tell us a little bit about yourself and what you do. I started doing jewelry when I was very young but I actually wanted to be a journalist. I ended up going to school to study social communications in Bogota but soon realized that wasn't the career path I wanted to take, and that my true passion was jewelry design. From then onwards, jewelry became a part of my everyday life and I am so lucky that I get to have a career in my passion. My jewelry is handcrafted in Bogota, Colombia, but we are based in NYC.
What are some recent, upcoming or current projects you are working on? I recently launched a jewelry collaboration with Colombian designer, Esteban Cortazar, and that was very exciting.  I've known Esteban for a while and I am such a fan of his work. To be able to work together with him on a collection is so special. In regards to upcoming projects, well, I am always very busy designing the new season. With fashion week coming up, I am really busy with getting everything ready for the launch of my Fall/Winter 2017 collection.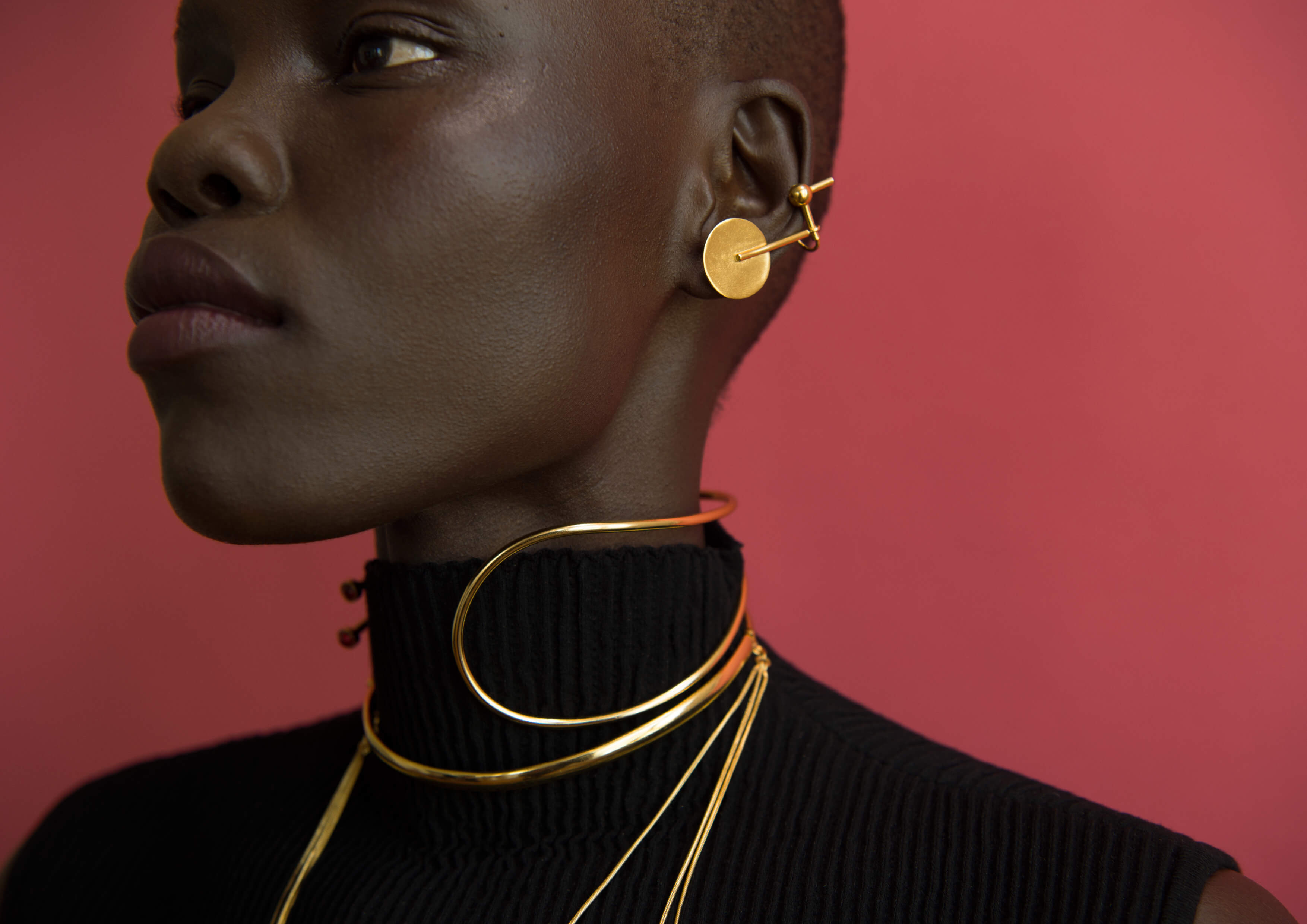 How did your interest in art or jewelry begin?  I would say that my interest in art and jewelry stems from my artistic upbringing with a father as an architect and a mother a painter. That definitely had an influence in my creativity, henceforth instigating a desire and motivation to design jewelry at a very young age.
Are there any jewelry trends you aren't fond of?  I am not really fond of jewelry that has flowers, I don't follow that trend.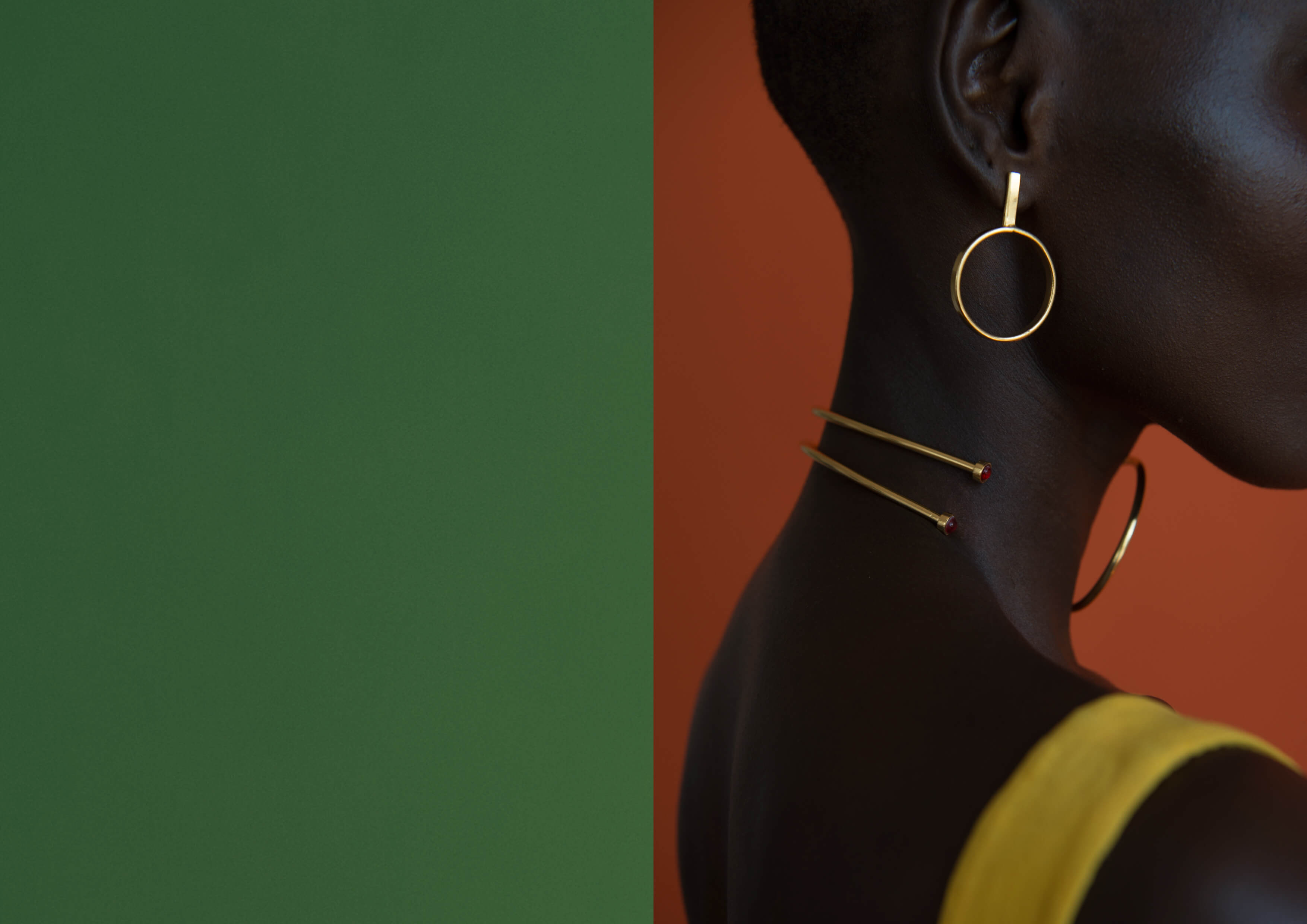 What was it like studying with artisans across South America? This was one of the most amazing experiences because I got to work with people that gain their skills through heritage, with traditions being passed down from generation to generation. I believe it is a privilege to work with people like that.
If you had to explain your designs or brand to a stranger, what would you say?  I'd say my designs are extremely feminine and sensual, yet chic and bold. The PM Women is someone who wants to feel sexy and someone who loves to make a statement. I think a good way to explain my designs to a stranger is that they are a reflection of who I am and my personality. I am very loud and playful and I think that translates into my jewelry.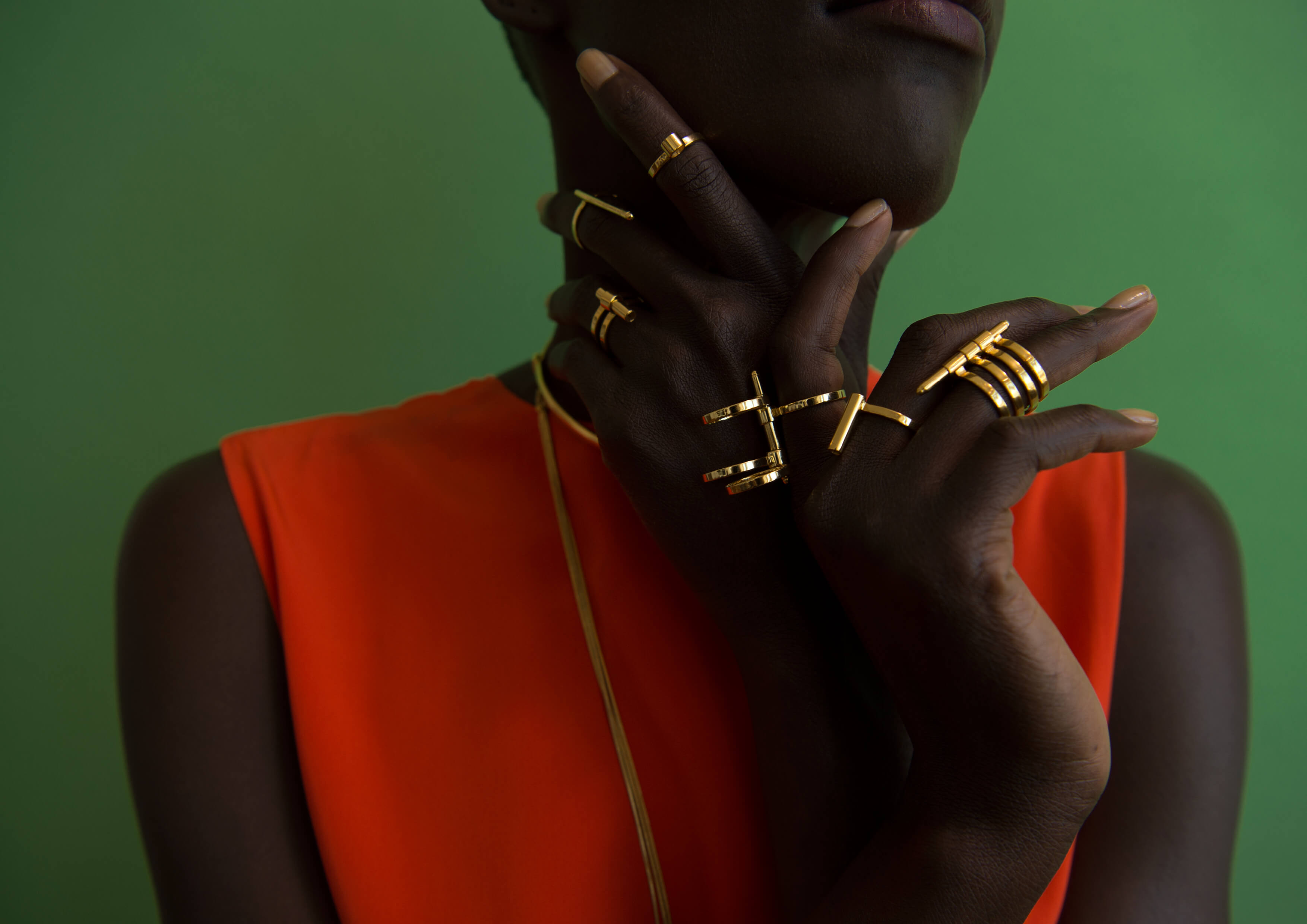 What materials do you use in your work and what is your process like?  Our process starts by gathering inspiration for the new collection. A lot of times it is by traveling and immersing myself in new cultures. For example, our Bubble Palace Collection was inspired by the Palais de Bulles in Cannes. After I have gathered my inspiration, I create a mood board where I print out images, drawings and pictures of my inspiration to get a feel for the collection I am about to design. Consequently, I will start to draw and sketch my designs which are then sent to our workshop for testing and production. I will go to Bogota to check on the designs and analyze if any corrections or changes need to be made. When this process is over, we continue to create our campaign and look book with a photoshoot. The materials we work with are always 24 kt gold plated brass and multiple stones, for pops of color. I mostly include raw emeralds because they are a native stone to Colombia, a symbol of my home country. Different stones I've used in the past are agate, turquoise, lapis lazuli, onyx and pink quartz among others.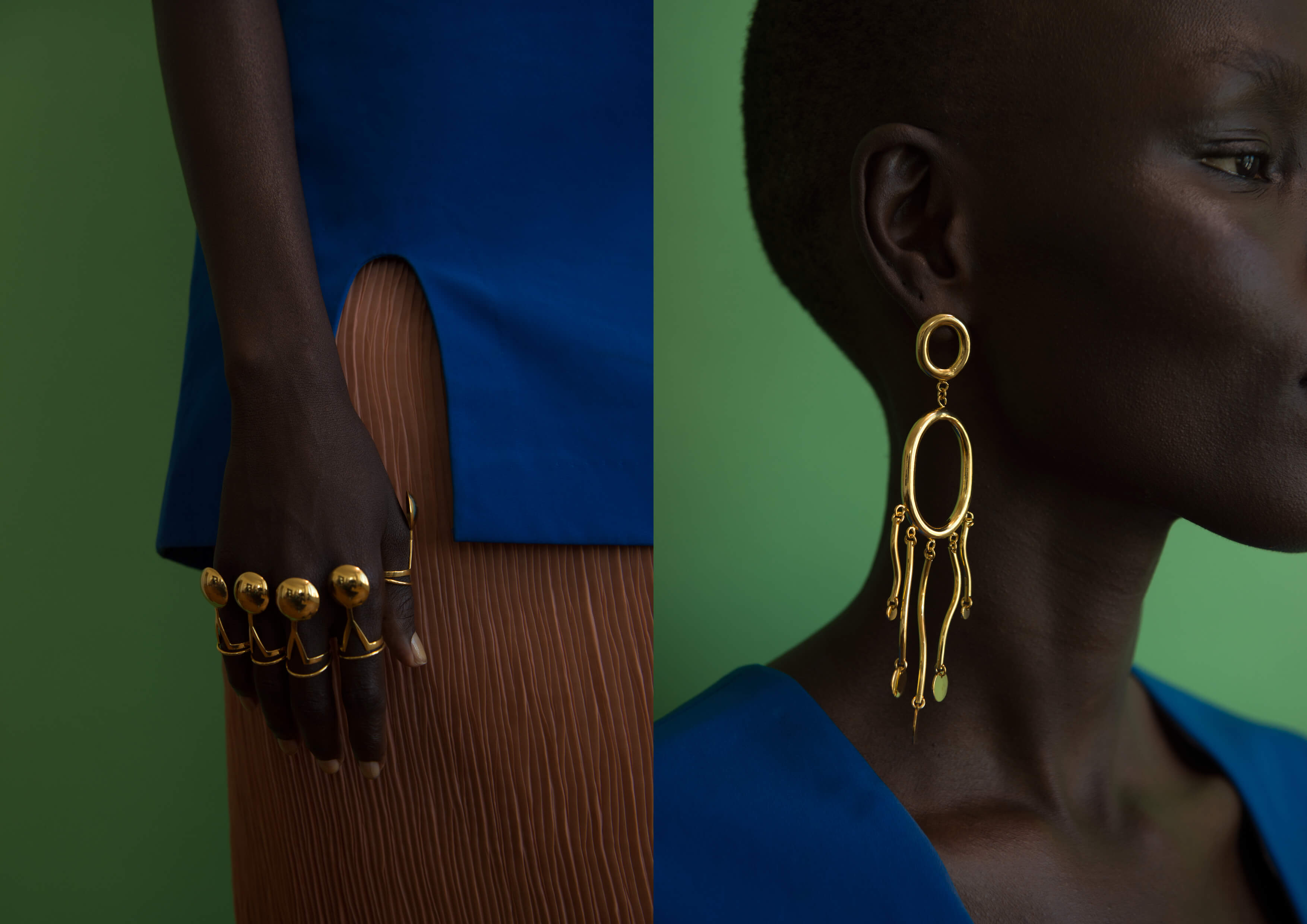 What artists or designers are you interested in right now? Esteban Cortazar, obviously. As well as Rodarte, Enrique Norten, and Cruz Diez.
Favorite thing about Colombia?  Colombians know how to party. I'm kidding, but not really. What I love most about Colombia is the people, and what I mean by that is everything that entails the Colombian person. We are loud, witty, happy and creative; we have a passion for life and I think that's the beauty of my country.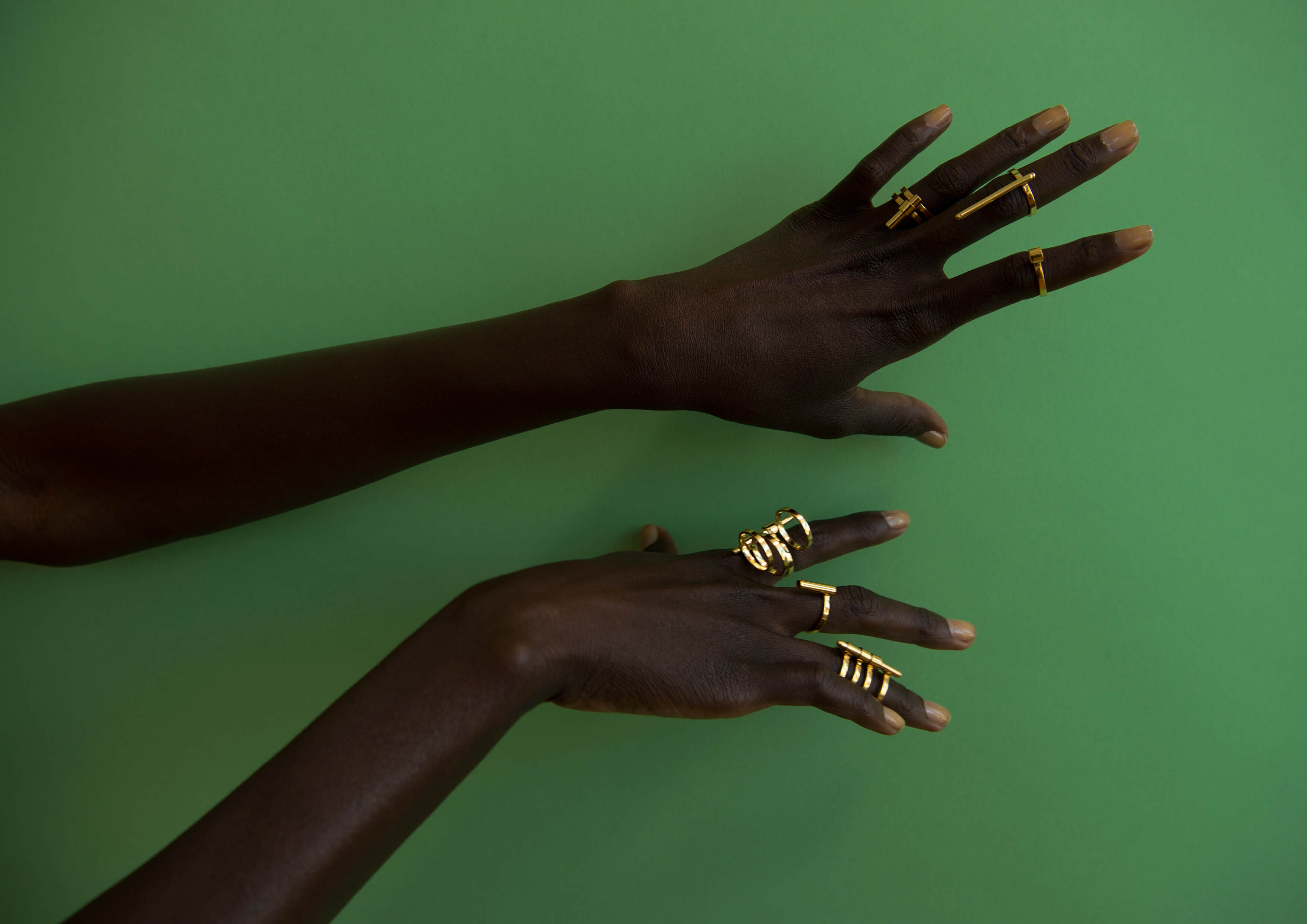 What was the last collection you saw that stuck out to you?  I am in admiration and will always be in awe of the permanent collection at the Musée d'Orsay in Paris.
Currently listening to? Lately I've been listening to a lot of Michael Jackson and Cher, my boyfriend is making me listen to it and I was reminded of how much I love it!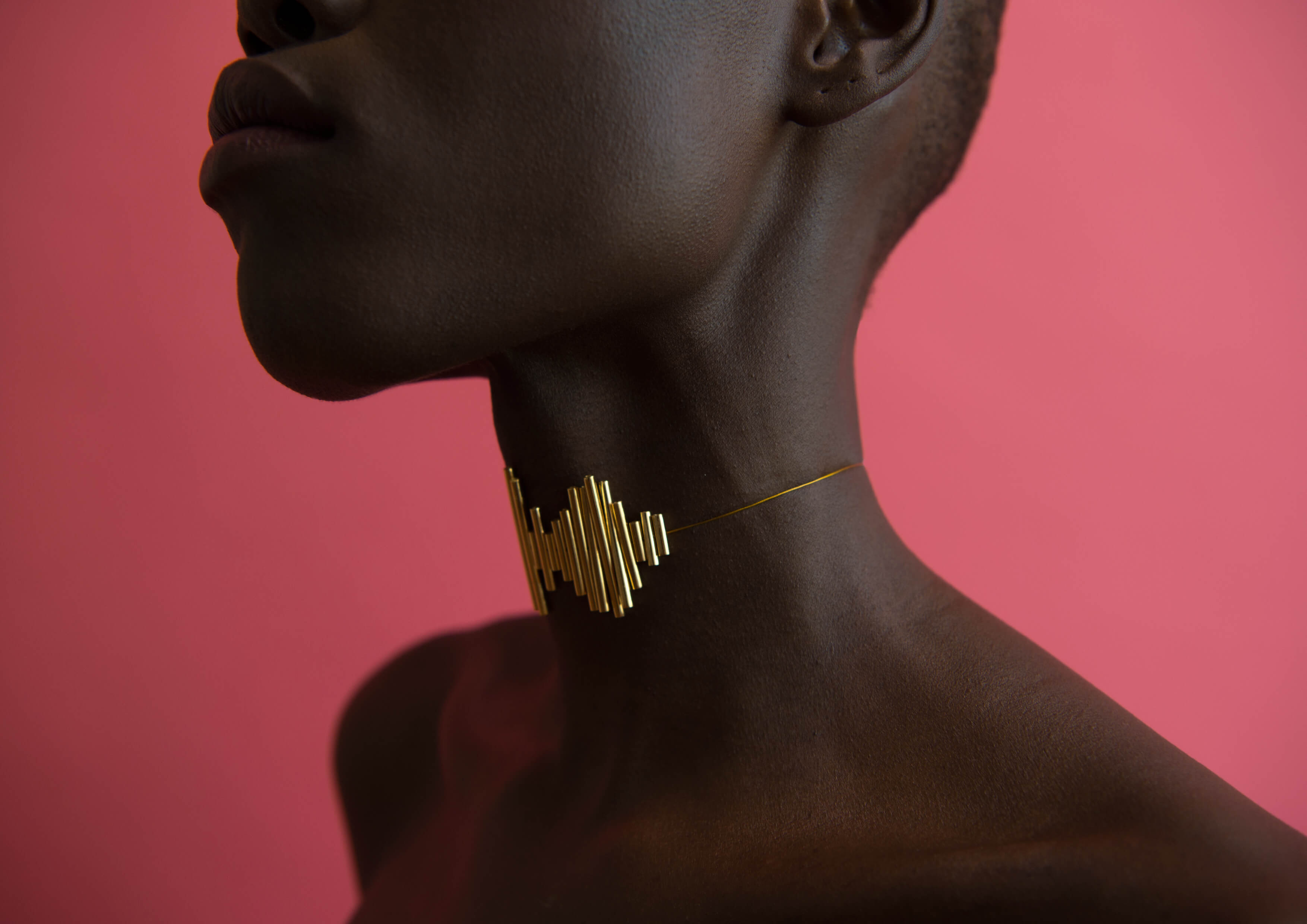 What are you really excited about right now?  Honestly, I am really excited about launching my next collection and for the people to see it this upcoming fashion week!
Favorite NYC hangouts?  I love to go to Kiki's and also The Turtle, and one of my top favorites, wine at my apartment while cooking for my friends. I also like to walk around my neighborhood and find new speakeasies.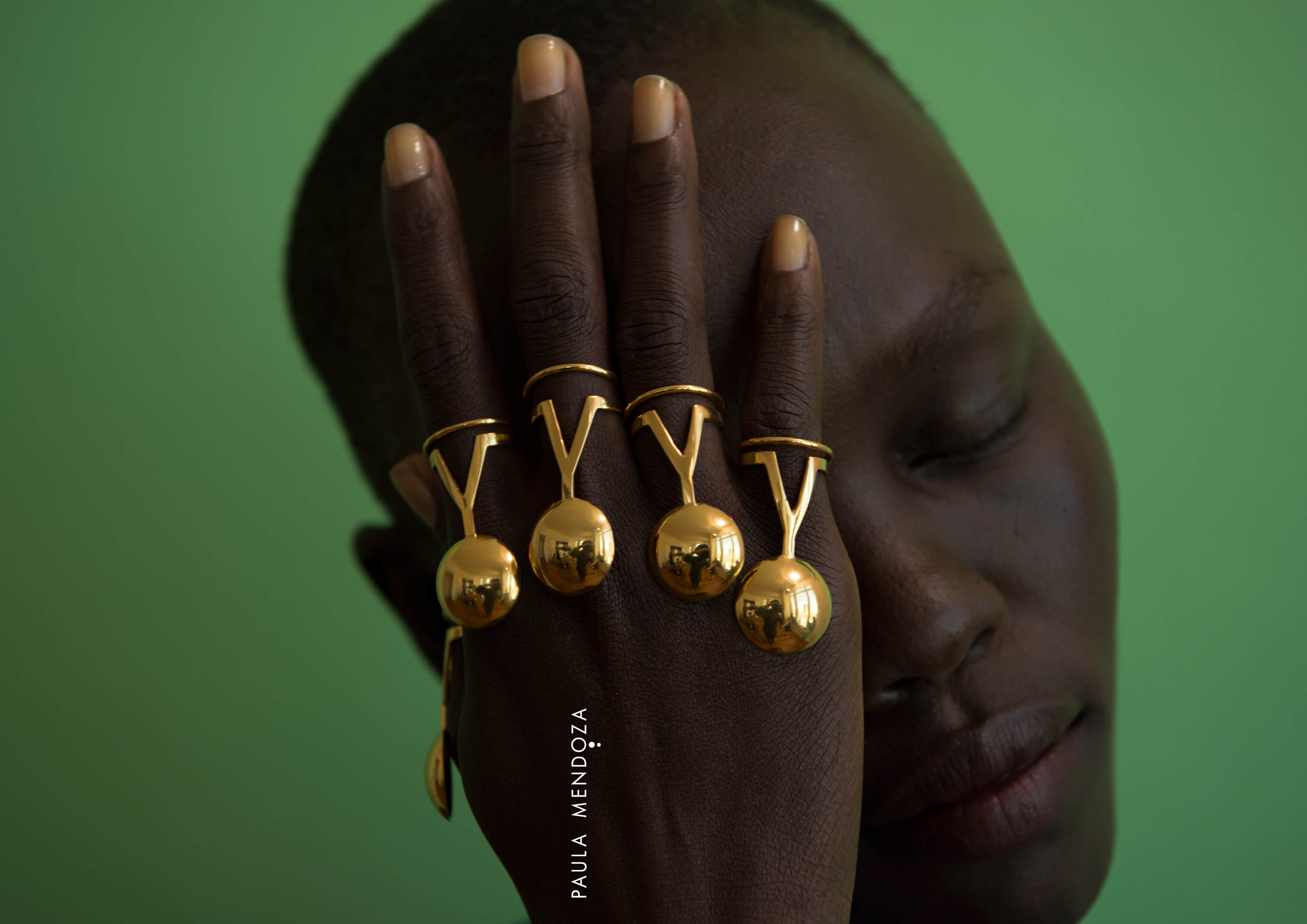 If you hadn't become a designer what do you think you'd be doing? I think that I would've become a singer.
Who are some of your fashion/jewelry icons and why?  I would say Diana Vreeland and Alexander McQueen. Each of them had a distinct personality which lead them to create iconic aesthetics within their field of fashion.